4 Adorable Toddler Hairstyles For Girls
So one of the things that I genuinely looked forward to when I found out that my second child was going to be a girl was getting a chance to do her hair in all of these cute little styles!
Despite what I was looking forward to, the reality has been that the little cute styles don't always last long and my toddler isn't always cooperative (not surprising since she is in fact a toddler lol). So today I am going to show you 5 toddler hairstyles for girls that are not only adorable, but also last and are not too hard because I decided to use a two-strand twist instead of braiding.

Adorable Girl Hairstyles

Style 1
My number one goal with my daughters hair is a lasting style I can do fairly quickly that also doesn't pull on her hair too much. Insert TWO- STRAND TWIST here (or flat-twist)! With this type of braid, it is easy to learn, quicker, and doesn't pull on the hair as much as the normal 3 strand braid. All you do is keep putting a piece of hair under the other while continuing to grab another piece.
I included a great video at the end of the post with a tutorial on 2- strand twisting (flat-twist)!
I LOVE to do twist bangs in front so I don't have to pull her hair to the back. As you can see, her edges and temples have not yet grown in fully so this is a great way to protect the front of her hair.
Moisturize ahead of time with you fav product and get started. I love this leave-in moisturizer and use it along with this coconut oil!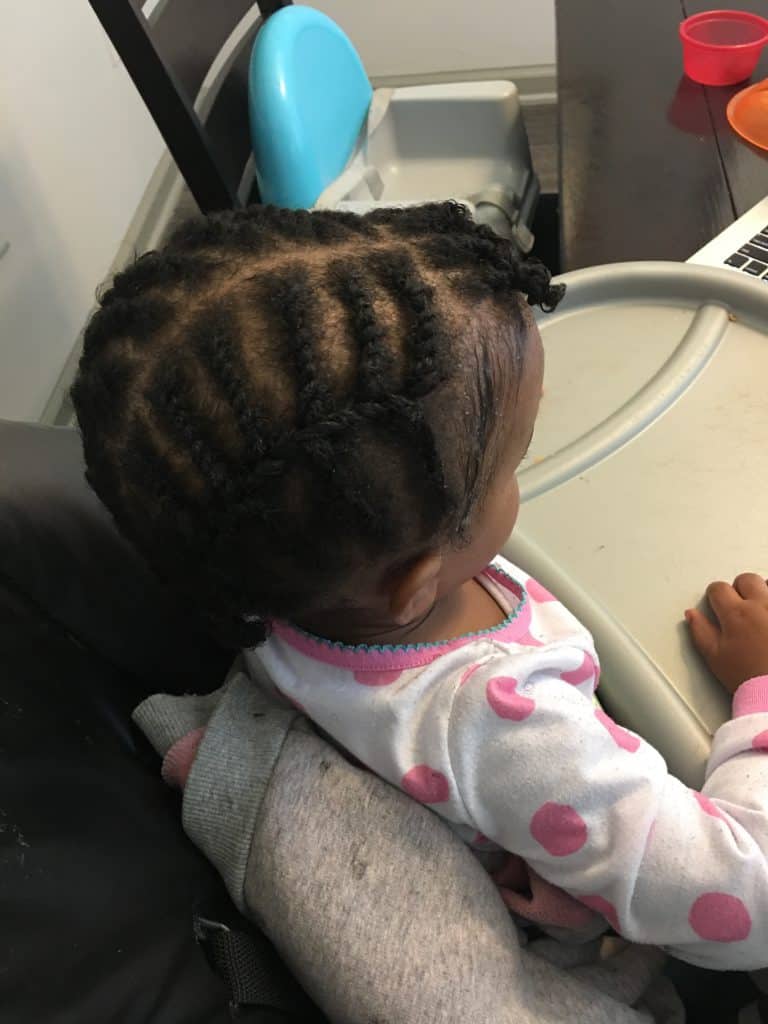 Style 2
Two strand flat twist pig tails 🙂 The best time to actually do toddler hairstyling for me is during lunch time. I usually have an IPad ready for the half hour it may take as well if necessary. It often doesn't take that long, however. I do like to limit IPad use, but sometimes it's necessary and there are some great apps to play with for young children. Check out my recent post on learning apps for toddlers to get some great ideas!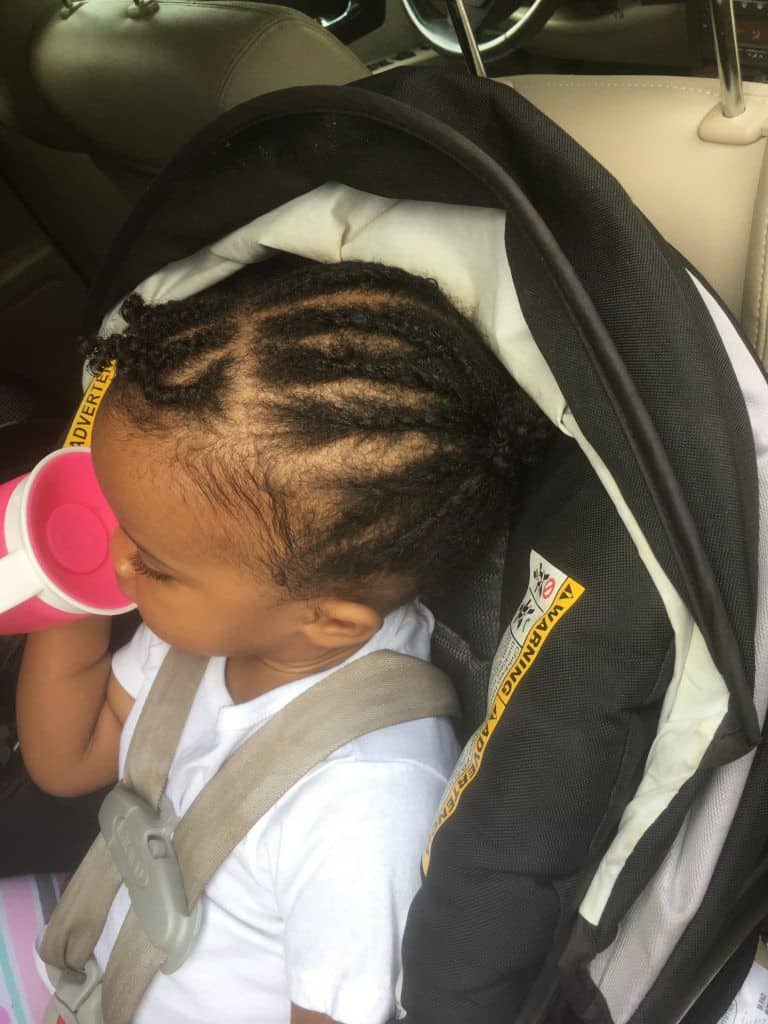 Style 3
Using small colored rubber bands is super easy and it's in "season". 😉 For the back I just divided her hair into squares and made mini buns.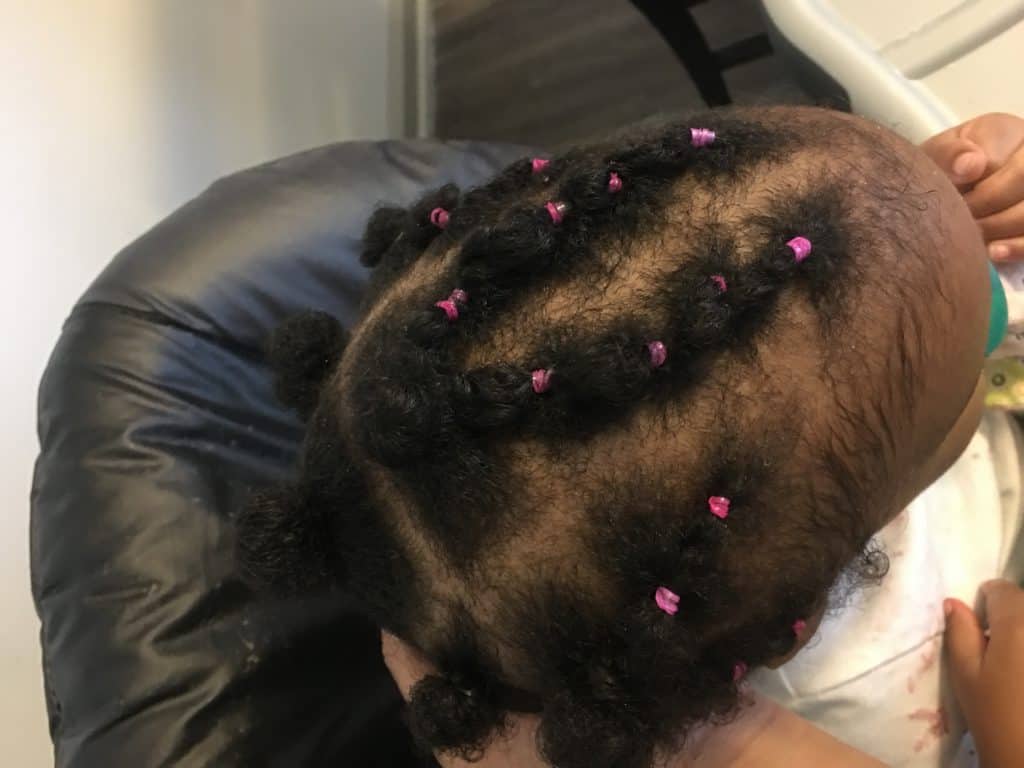 Style 4
For a really quick style, do the front and let the rest go free! The "Nubian" look is all the rage right now too lol.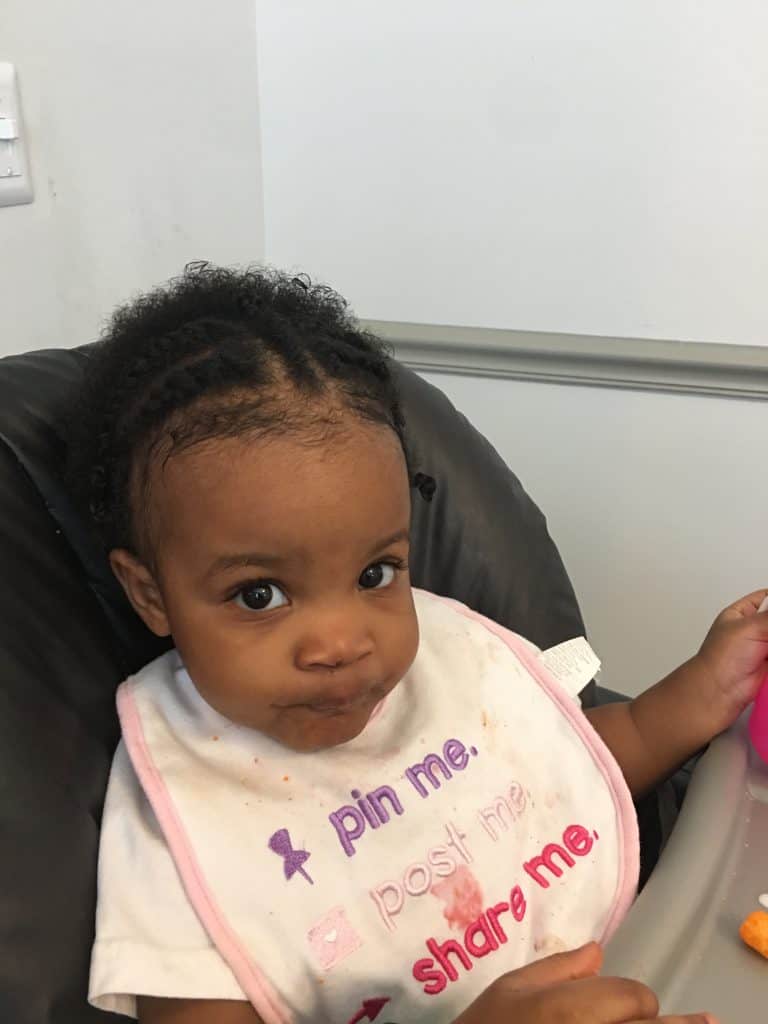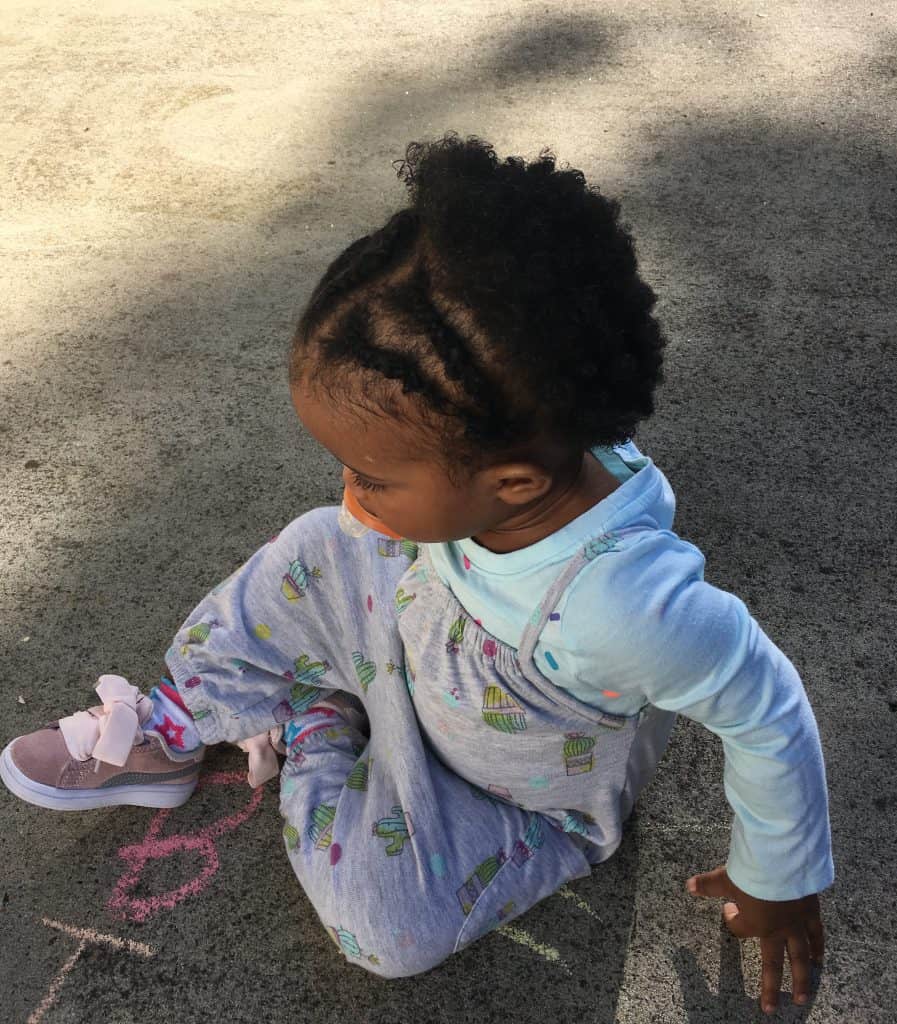 More Toddler Hairstyles  (Bonus!)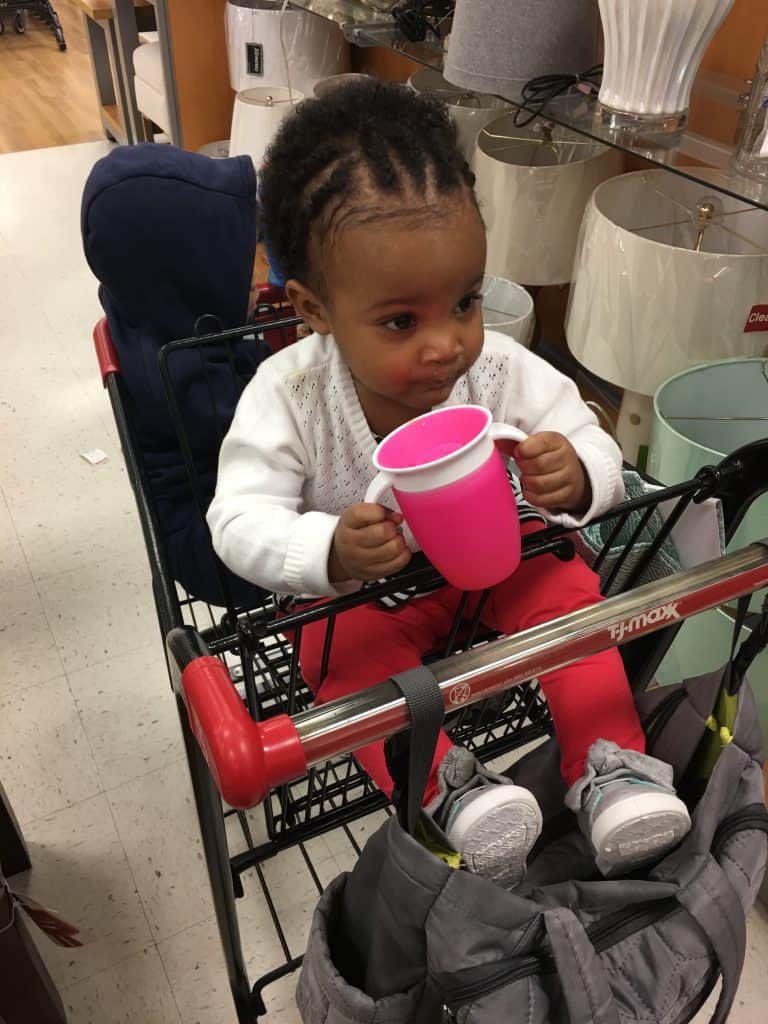 Bonus 2 : Take a look at a great tutorial showing how I twist my daughter's hair. Also here is another great resource for braiding hair.

So are these styles adorable or what??? Please let me know in the comment section if you like them and share some of your styles and experiences! Also, don't forget to sign up for my newsletter on the right side of this page to get all of my updates and also 2 free milestone e-books!
I have a small favor to ask of you: If you liked this post, can you please share it?
I would really appreciate it to my core! Shares tremendously help the growth of my blog.
Examples including pinning on Pinterest, Facebook share, Instagram, and Google+!
Just take a few seconds and find the social share buttons waaay at the top right corner of the page 🙂