Top 20 Sites with Free Coloring Pages for Kids: Printable
There is something very sweet about watching a toddler or even an older child sit down and color in their favorite coloring book. I don't know if it's the fact that they are actually being quiet (lol) or if it's just the realization that a child coloring is a universal activity that spans all countries and cultures. Maybe it's also that fact that coloring books span generations as well. I clearly remember completing every page of my favorite princess coloring book as a child. Either way, coloring has always been a staple activity in my house because it's such an easy, yet fun (and time consuming for my toddler) activity.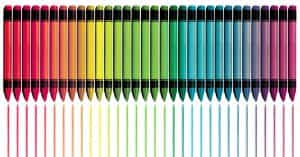 Even if your child is just a tad too young to pick up on the concept of coloring a picture, scribbling colors is still an activity that anyone can add to their daily routine. For the parents and caregivers who have "colored in" coloring books at home or maybe you would just like a little variety without having to visit the nearest store, there are numerous resources online where you can obtain coloring pages and print them from your computer. You just have to know where to look!
Below I have put together what I think is the ultimate list of sites that have free coloring pages for kids. They are printable and you will be able to find great coloring pages suitable for toddlers as well. When my toddler was younger, I used non toxic, easy to grip crayons similar to these to get him started. I hope enjoy this list and let me know if you have any other favorite sites that I have missed!
Here Are Your Coloring Printables!
Comment below if you or your kids enjoy these print outs and if you have any recommendations for other sites!