Start A Mom Blog: For Beginners
---
Hello Bloggers and Soon to be Bloggers!
After bringing two wonderful children into the world in the span of just over two years, my passion in life became not only spending as much quality time with my family as possible, but also creating a fun, loving, and educational environment for them. This is when I decided to start a blog within a niche that I was passionate about. I realized that my passions were great, but I still needed to generate income as well.
What if I told you that you could start a blog with the full backing of a blogging community with step by step training, and then actually make money.
If you've already invested in other blog systems in the past and failed, you'll want to hear this. It's not your fault. Most "courses" and e-books just don't provide enough support!
Blogging is not easy and it's not something people can just jump into and be successful to the tune of $10000 a month unless you have a skill that gives you a leg up. If you are a Beginner, then this is for you!!!
Try It Out Now For Free And Start a Blog in 30 Minutes
–
I also have a desire to help others accomplish what I have been able to do with this little blog website. The mama blogger's life can be amazing because we can work from home by combining our interests with a little sweat equity and creating something magical in the internet world!
–
So before I talk about my recommendation, I want to give my number one tip for starting a blog. I had to learn quickly when getting my blog up and running that time is your friend. It will not happen overnight and you will need to be learning, improving, and getting better during that time.
So here's my #1 Tip:
Get a Mentor or some type of Mentorship/ Ongoing training! You can do it on your own, or try someone's e-course that, may or may not help, but you will advance much faster learning from people who are making money the way you want to make money!
There are literally thousands of ways and ideas out there to help you make money on the internet while working from home, but below I talk about my #1 Recommendation for starting a successful blog. Why? Well, because this is what I used to get started and become successful when all I had was an idea in my head.
–
This is How You Start a Blog Site
Here I will give the general steps and you can take a sneak peek at what program I used to learn how to make money after starting a blog site.
–
Step 1 – Choose a Blog Niche
–
This is one of the fun parts where you will tap into what interests you and what you are passionate about. There are thousands, if not millions, of ideas that you can tap into with a mentor to help guide you in the right direction.
This is the first step in creating a blog website. Just get an idea for what you want to reliably blog about.
Also, do some research on niches that are popular and tend to do well with sales conversions. Align that with what you are interested in, and you will thank yourself!
–

–
Step 2 – Build a Website
–
With no experience whatsoever, I stepped into the world of blogging and building my website with my NUMBER ONE RECOMMENDATION. The AMAZING Wealthy Affiliate training program.

Building your very own website is actually pretty SIMPLE within Wealthy Affiliate because you have a step-by-step guide. You also have thousands of dollars worth of training available at your fingertips.
–
At this point you will take the steps to turn your chosen niche into an actual website.
I know many bloggers who have made newbie mistakes that they had to fix later because they had no guidance when building their site initially. WA takes that risk away and I'm honestly thankful for it.
Check out Wealthy Affiliates and BUILD Your Site Now
Here are some things you will learn through this platform:
How to Find a Great Niche
How to Get Your Site Started
How To Create a Logo for Your New Blog
Choosing a Plan to Host Your Blog
Installing Themes
Writing Effective Posts
Getting Traffic
Utilizing Social Media
Affiliate Marketing
Search Engine Optimization
Finding Keywords
Building Email Lists
Paid Advertising
Selling Products
Finding Time
and much, much, more!!
–
Step 3 Attract Visitors
Within the first few lessons at WA, you are going to be learning all about obtaining traffic from search engines such as Google and Yahoo. The more traffic you are able to generate, the more opportunity you have for income. You will learn everything you need to know about traffic and how to obtain it. There are even live trainings available in addition to the initial training program.
You will learn that Every piece of content you create, every pin image, every new strategy you implement is a brick in the foundation of your successful blog

With almost 4 BILLION active Internet users in the world searching for information, solutions, and products, the opportunity is absolutely endless.
—
Step 4 – Earn Blog Revenue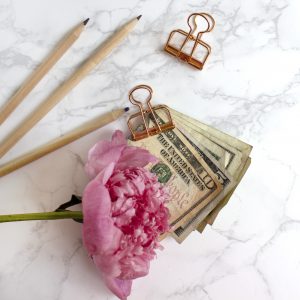 Once you have an audience (traffic), WA will walk you through multiple sources of generating income. One of the most common sources is through something called affiliate programs. You may have heard the term "affiliate blog" or "affiliate marketing".
This basically means that companies will pay you a small percentage of their sales if your readers clicks on their ads and make a purchase.
Just one example of thousands is becoming an "affiliate" of Amazon.com.There are over 100,000 affiliate programs that you can join! Just about every product you can imagine has an affiliate program. So I would recommend that anyone who is interested in affiliate marketing to Get Started with your FREE site first, then eventually add the affiliate aspect. –
Amazingly, with WA you can make money off blogging completely free of charge. However, they also offer an even more comprehensive course that comes with their premium membership. It's 100% worth it, and I do recommend this option if you are serious about actually turning your blog into real income.
So there you have it future bloggers! That's my honest opinion on this platform and why I think its the best out there for newbies.
–
The bottom line is that I'm a mom, I needed guided training, and I needed to go at my pace, while doing it from home. I could have spent thousands paying someone to do it for me but there's a saying that goes give a man a fish and he will eat for a day, teach that man how to fish and he will eat for a life time. I want to be taught!
–
Take a look at the links, look around, and sign up for free. There is no risk, just the possibility of something great!
–
If you know someone who is interested in blogging, make sure you share this post with them as well!
–
Blogging Tips/ Hacks
Now that we have that out of the way, let's talk about some hacks that I learned from wealthy affiliate that really helped me along the way! WA will show you how to build a profitable site, but there are always a few tips to keep in mind.
–
Blogging Tip 1: Utilize PINTEREST
This is by far my most important tip! IT HELPED ME GO FROM 2500 pageviews a month to 10000 in one month! Learn Pinterest! Figure out how to do it correctly. There are so many free trainings out there on how to do pins and get traffic using TAILWIND. This can get your traffic going, which will help you eventually rank better in Google. There are also lots of FREE trainings on the Wealthy Affiliate portal on using Pinterest!!
–
Blogging Tip 2: Don't Skip Header Tags.
If you look in the top left-hand corner of your WordPress screen when in Draft mode, you'll see an icon with a lowercase "i" in a circle. This will tell you all the headers used in your post. Always make use of an H1 header and the H2 headers to brake up your posts and improve SEO.
Click the icon and you'll see an outline of your post.
–
Blogging Tip 3: Use a keyword research tool (provided by WA) to find the right keywords for your posts before writing
Keyword research is the process of using tools and data to determine which keywords people are typing into search engines when they're looking for content like yours. This is the absolute bare minimum content strategy you need to start building your blog presence.
–
Blogging Tip 4: Work on Blog Speed
When I submitted my site to GTmetrix for the first time, I received a grade of "E" for my site speed, and for good reason. I never would have realized had I not tested my site. After doing some research and fixing those errors with the help of WA, I am pleased to say my site is at 93%
A blog that loads faster will improve SEO.
–
Blogging Tip 5: Promote Your Content Through Email
As your blog continues to grow, your email list of readers can become extremely valuable, but only if you are actively obtaining email subscribers from your readers.
Call to actions on posts, landing pages, subscription widgets, pop ups, opt-in form, and even freebies are all ways to gain subscribers. Many bloggers include an easy opt-in form their sidebar, website footer, or at the beginning and end of each blog post
–
Blogging Tip 6: Social Sharing Buttons
This is a MUST. As a blogger, driving traffic to your website through social media is just crucial. Social sharing buttons allow readers to share your blog content on various social media platforms including Twitter, Reddit, Facebook, Instagram, and Pinterest.
–
Blogging Tip 7: Always respond to Comments and Keep the Conversation Going
Adding a blog commenting system to your website generates conversations about your content and is a huge plus to google. Google wants to know that you are consistently updating your awesome content and interacting with your readers before they start to rank your posts higher.
–
Blogging Tip 8: Secure Website Hosting
Your website needs to be properly hosted in order to include any of these blog components. WA will take care of this for you!
–
Blogging Tip 9: Create Remarkable Needed Content
Not only will your readers appreciate what you say, but they may also link to your post in their articles or social media. These links will turn out to be very important for Google rankings. Remember!! Content is KING!!!!!
Write captivating titles to attract readers and increase social sharing. Titles act as the headline of your post. If they aren't enticing then they may not attract as many views as the content deserves!
–
Blogging Tip 10: Create a Checklist for Each Post
I have checklists for everything I do in regard to my blog/business! Blogging with optimization is an art and can be time consuming. Every time a write a single post, I check off a list of 17 things that need to happen before I push publish. (Again provided by WA) Content is king, but next is SEO!
–
I hope these tips for helpful and I recommend that Anyone looking to start a blog, try out Wealthy Affiliates for FREE. You wont regret it.
–