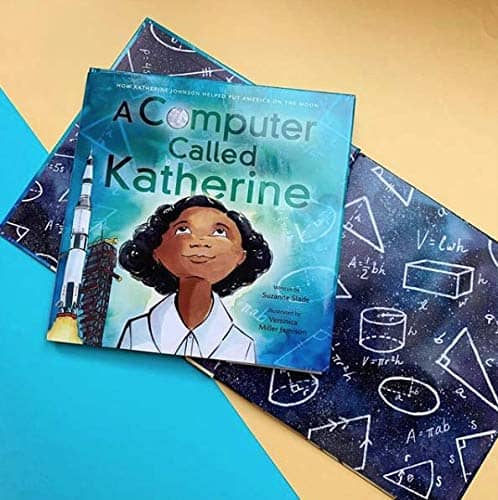 Black History Month For Kids: 8 Powerful Books for Great Conversation
---
In celebration of Black History Month, here are some amazing books to add to your child's library! ❤️??

Black history month may be only one short month a year, but we can enjoy these books year round! Today I am super excited about sharing some powerful kid's books that my kiddies really love. Black history month for kids can be really fun when we have the right tools!
Normally we talk about fun kids activities and tips on Keep Toddlers Busy, but this subject is super important to me and books really tell the story. Black history has different meanings for different people, and it can often be difficult to figure out how to effectively communicate with young children when it's not really included in school that much. (Here is a great resource for advice on this subject)
Also check out my post on kids books on racism and diversity as well.
So I will do my best to provide insight on literature meant for young people that may help little minds connect with black history.
Kids learn most about the world from home!
Kid's Books for Black History Month
Keep Toddlers Busy is a participant in the Amazon Services LLC Associates Program, an affiliate advertising program. As an Amazon Associate, I earn from qualifying purchases. Read more about these links in my disclosure policy.
An important book for readers of all ages, this beautifully illustrated and engagingly written volume brings to life true stories of black men in history. Among these biographies, readers will find aviators and artists, politicians and pop stars, athletes and activists. The exceptional men featured include writer James Baldwin, artist Aaron Douglas, filmmaker Oscar Devereaux Micheaux, lawman Bass Reeves, civil rights leader John Lewis, dancer Alvin Ailey, and musician Prince.

The legends in Little Legends: Exceptional Men in Black History span centuries and continents, but each one has blazed a trail for generations to come.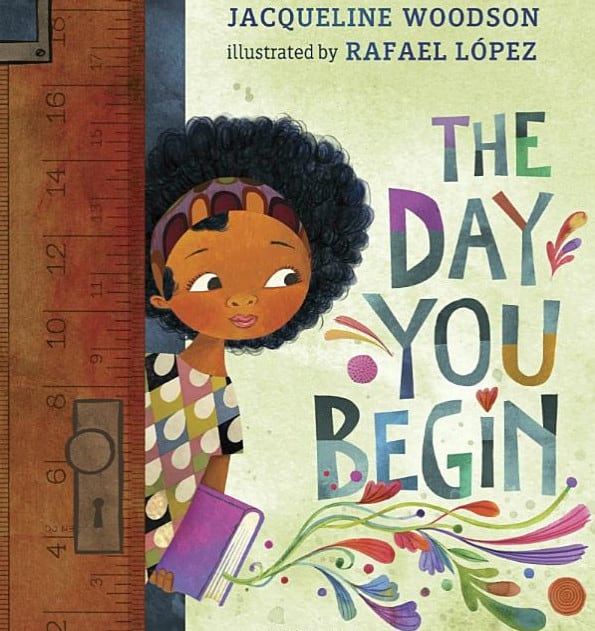 A #1 NEW YORK TIMES BESTSELLER!

National Book Award winner Jacqueline Woodson and two-time Pura Belpré Illustrator Award winner Rafael López have teamed up to create a poignant, yet heartening book about finding courage to connect, even when you feel scared and alone.
Learn all about influential women who changed history in this engaging and colorful board book perfect for trailblazers-in-training!
Paving the way
to a future that's bright.
Helping the world
with their skills, smarts, and might.

Little trailblazers cause great big changes.

In this follow up to This Little President and This Little Explorer, now even the youngest readers can learn all about great and empowering female trailblazers in history! Highlighting ten memorable women leaders who paved the way, parents and little ones alike will love this girl power primer full of fun, age-appropriate facts and bold illustrations.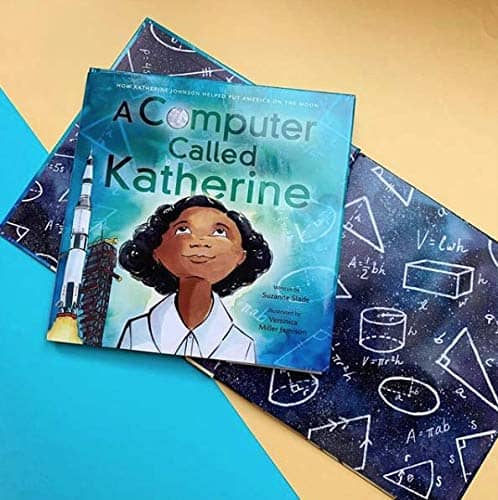 Katherine knew it was wrong that African Americans didn't have the same rights as others–as wrong as 5+5=12. She knew it was wrong that people thought women could only be teachers or nurses–as wrong as 10-5=3.
And she proved everyone wrong by zooming ahead of her classmates, starting college at fifteen, and eventually joining NASA, where her calculations helped pioneer America's first manned flight into space, its first manned orbit of Earth, and the world's first trip to the moon!

Award-winning author Suzanne Slade and debut artist Veronica Miller Jamison tell the story of a NASA "computer" in this smartly written, charmingly illustrated biography.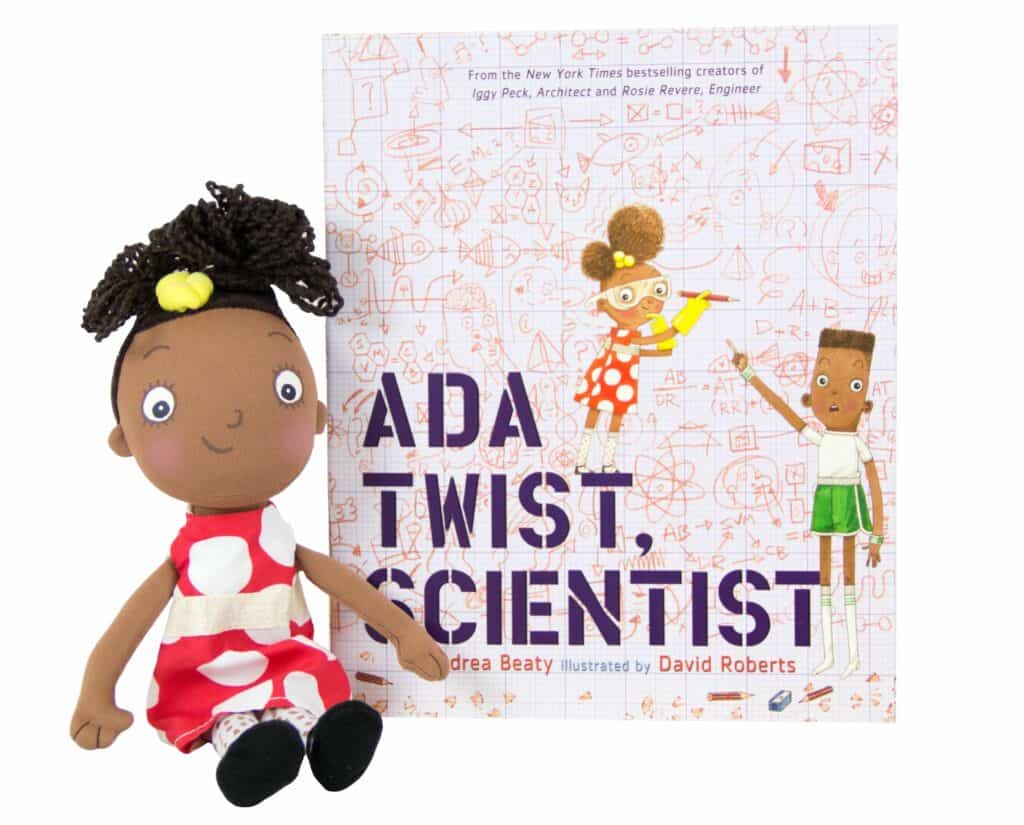 A #1 New York Times Bestseller
A Wall Street Journal Bestseller
A USA Today Bestseller

Inspired by real-life makers Ada Lovelace and Marie Curie, this beloved #1 bestseller champions STEM, girl power and women scientists in a rollicking celebration of curiosity, the power perseverance, and the importance of asking "Why?"

Don't miss Ada's further adventures—with her friends Iggy Peck and Rosie Revere—in the instant New York Times bestseller Rosie Revere and the Raucous Riveters, the first all-new chapter book starring The Questioneers!
Ada Twist's head is full of questions. Like her classmates Iggy and Rosie—stars of their own New York Times bestselling picture books Iggy Peck, Architect and Rosie Revere, Engineer—Ada has always been endlessly curious. Even when her fact-finding missions and elaborate scientific experiments don't go as planned, Ada learns the value of thinking her way through problems and continuing to stay curious.
20 Lessons on How to Wake Up, Take Action, and Do The Work. Gain a deeper understanding of your anti-racist self as you progress through 20 chapters that spark introspection, reveal the origins of racism that we are still experiencing, and give you the courage and power to undo it. Each chapter builds on the previous one as you learn more about yourself and racial oppression. 20 activities get you thinking and help you grow with the knowledge. All you need is a pen and paper.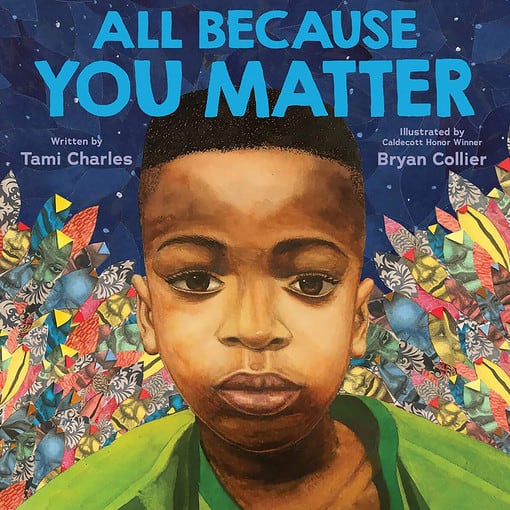 A heart-lifting love letter to black and brown children everywhere: reminding them how much they matter, that they have always mattered, and they always will, from author Tami Charles and esteemed, award-winning illustrator Bryan Collier.
Discover this poignant, timely, and emotionally stirring picture book, an ode to black and brown children everywhere that is full of hope, assurance, and love.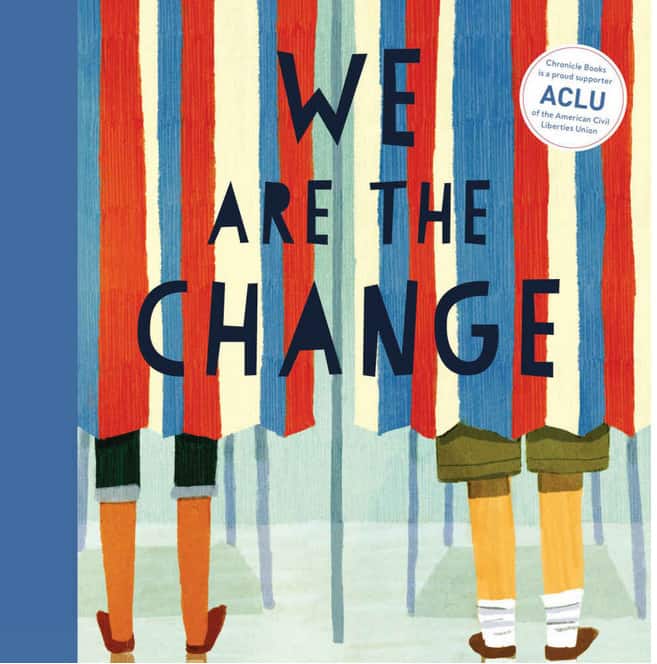 Sixteen award-winning children's book artists illustrate the civil rights quotations that inspire them in this stirring and beautiful book. Featuring an introduction by Harry Belafonte, words from Eleanor Roosevelt, Maya Angelou, and Dr. Martin Luther King, Jr. among others, this inspirational collection sets a powerful example for generations of young leaders to come.
I love these smiles!
---
We also want to make sure the we are having discussions on inclusion during this time as well! It's a great time to start the conversation. Many people are really feeling the times right now. It can be difficult to talk with our children when we are still processing ourselves (If you need some advice, check out some great tips on how to talk to kids about racism). The great thing about kids is that they are resilient and they learn through easily.
If you are looking for more activities after browsing through the site, I love Happy Toddler Playtime! She recently did a post on 20 Black Activity Moms and I think it's worth a look. Spoiler alert, we are on it!
Toys For Black History Month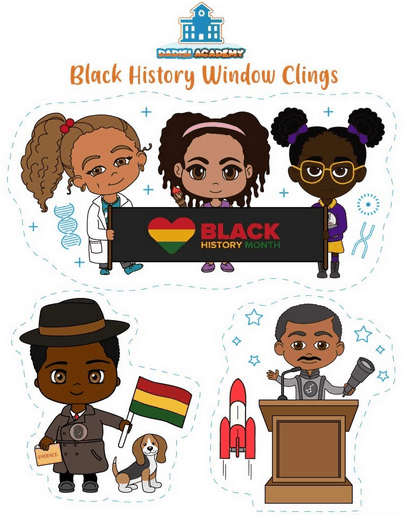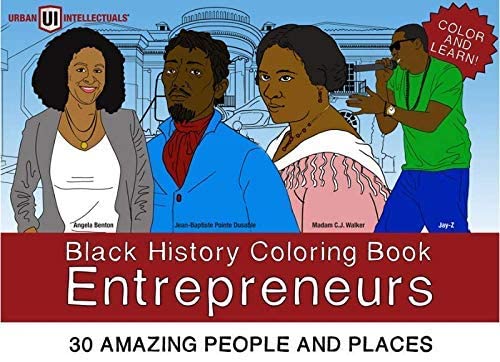 Well that's all I have for you today! I hope these kid's books for black history month was helpful in some way and I hope that this time in our nations results in understanding, peace, inclusion, and change!
Do You have any books or toys that you can recommend? If so, please do leave a comment in the comment sections below. I would absolutely love to hear from you.
Also, please take a look around my site. I have a great post on inspiring your kid to love learning and I also give away great freebies when you subscribe to my mailing list!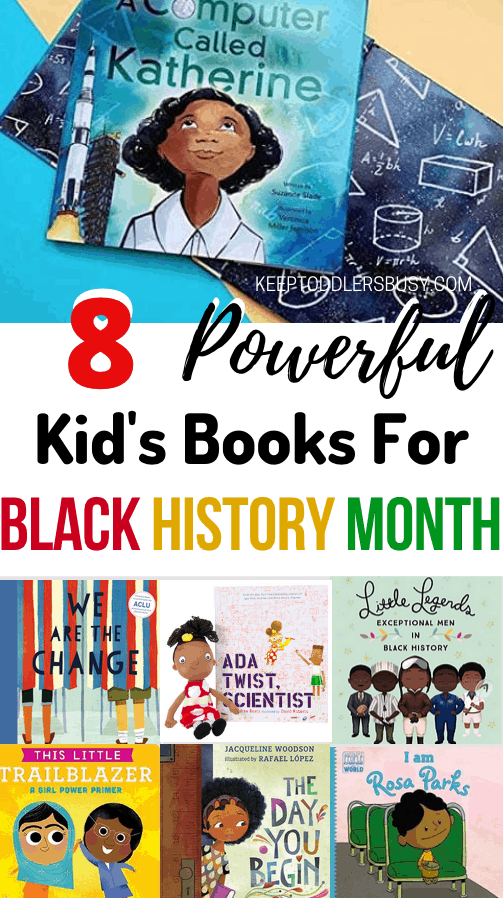 I've been an activity mom for almost 9 years and have over 15 years of experience crafting, writing, and creating. My mission is to bring fun, balance and learning to your busy homes with activities, tips, inspiration, and organization!