How To Score Quality Groceries For Great Prices At Walmart
---
Thank you WALMART for sponsoring this post featuring amazing finds for great prices at Walmart.
The Hollomon household has officially been back to school for a few weeks now and we are ALL starting to settle into a routine.
I'm officially back to answering emails, packing lunches, carpool, and making sure both myself and my family are eating foods that will fuel and energize us for these long days.
When we can shop for quality items at great prices, it's an opportunity for the family to create a better life with better food as well. (Happy stomachs make happy days in my house :))
So this year we are super excited to be partnering with Walmart, a brand that has always been a big part of my family's lives.
Keeping prices low everyday for my family has been a great way to make life that much better in many other ways.
With inflation clearly on the rise, I can honestly say I have always had a deep appreciation of Walmart's low prices. I am a money saver at heart, but lately Walmart has really stepped up their quality and we have noticed!
Whether is groceries, school supplies, clothing, or other household items, I can honestly say that pulling up the Walmart Pickup and Delivery app to make my next order has become one of the highlights of my day!
Can you tell I'm a mom with small children LOL. Check out my daughter below though. She thinks we are getting a delivery every time the doorbell rings now.
As you can see below, I am able to select, order, and pickup a healthy lunch for myself, after-school snacks for my kids, dinner, and everything else that I need, saving myself time and money.
I'm in love with their freshness guaranteed wraps and my kids LOVE the Movie Butter popcorn more than the other name brands I used to buy!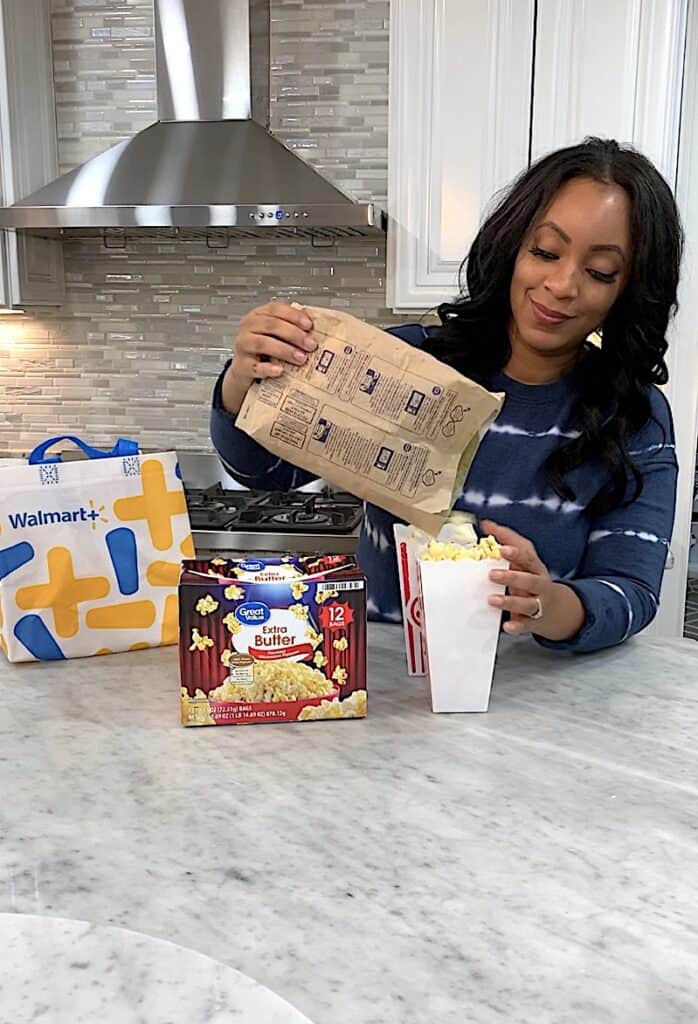 The online grocery service literally saves me time by having shoppers do the hard work for me.
Tip Of The Day: New customers can use promo code TRIPLE10 to save $10 off their first three pickup or delivery orders. $50 min. Restrictions & fees apply. (You're Welcome)
With the quality, low-priced brands we've become accustomed to at Walmart, we don't have to trade down to get great tasting food. Walmart's many brands are sourced ethically, environmentally
conscious, and there are numerous organic, vegan, and even Keto friendly options as well. It's honestly a win-win for my family you all.

Dare to compare our brands! Start your order pick up or delivery order now! Click Here!

Top Picks I Didn't Know I Needed


Click On The Icons To Shop The Photo!
We hope you like the products we recommend. Just so you are aware, Keep Toddlers Busy may collect a share of sales from the links on this page. Read more about our links in my disclosure policy.
Remember as you shop that quality groceries and supplies do not always have to be expensive. Go to your local Walmart or check your Walmart app to save yourself some time and money!
I hope you found this post enjoyable and more importantly useful! I always feel better about the new school year when I can get super prepared and I have things to make my life easier.
Please comment below and let me know your thoughts! What are your fav pickup and delivery go-to's?