You'll Love My Halloween Dollar Tree Haul For Movie Night!
---
Create Some Amazing Memories This October With this Super Fun Halloween Dollar Tree Haul For movie night! This Simple Setup Is Easy Enough For Younger Kids To Help Put Together & Fun For Older Kids As Well. (and yummy)
The kids had a great time with this tray and I was able to get some cooking time in with them as well. There are so many different ways to design the Halloween snack with all they have available at the store.
I don't know about you but activities that are fun, easy to set up, AND entertain the kids are what I call unicorn activities! This setup took about 5 minutes after making the brownies and we were ready for a movie.
This year in particular we are really getting into the spirit of celebrating early and this is a great way to keep the Halloween festivities going all month. We will be doing all sorts of Fall and Holiday crafts and I'm really looking forward to it.
I hope you enjoy your movie night with a setup like this and please leave a comment if you have any questions after checking out the setup!
If you love fall activity ideas, check out my recent posts on family Halloween costumes or our giant scarecrow Fall Craft for Kids! Also, head on over to Instagram and follow me for daily updated craft ideas and much more!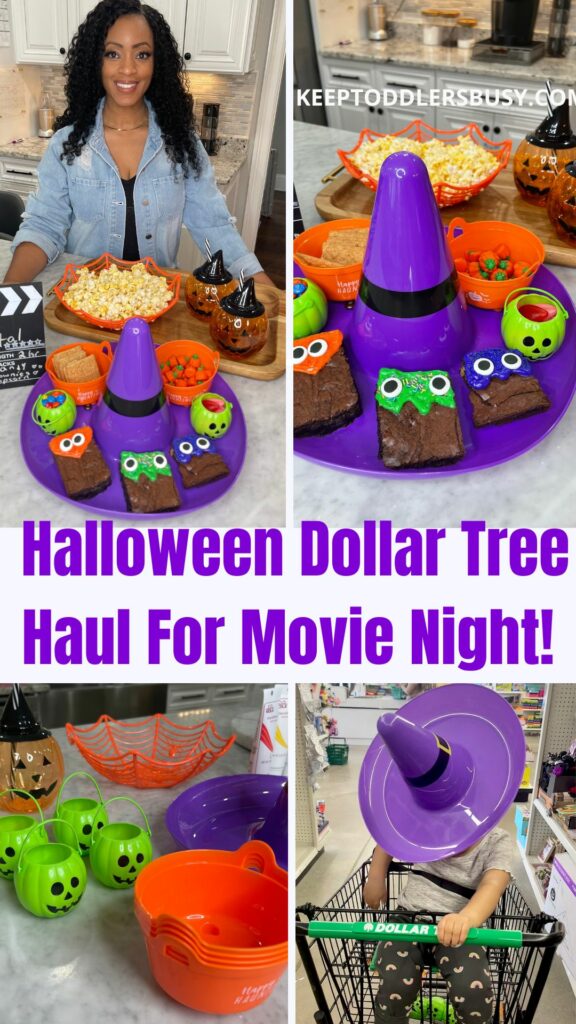 If you love cute Fall and Halloween diy desserts, then take a look at the how-to below! I included a few of the adorable finds and some pictures to check out the process.
Halloween Dollar Tree Haul Finds
Keep Toddlers Busy is a participant in the Amazon Services LLC Associates Program, an affiliate advertising program. As an Amazon Associate, I earn from qualifying purchases. Read more about these links in my disclosure policy.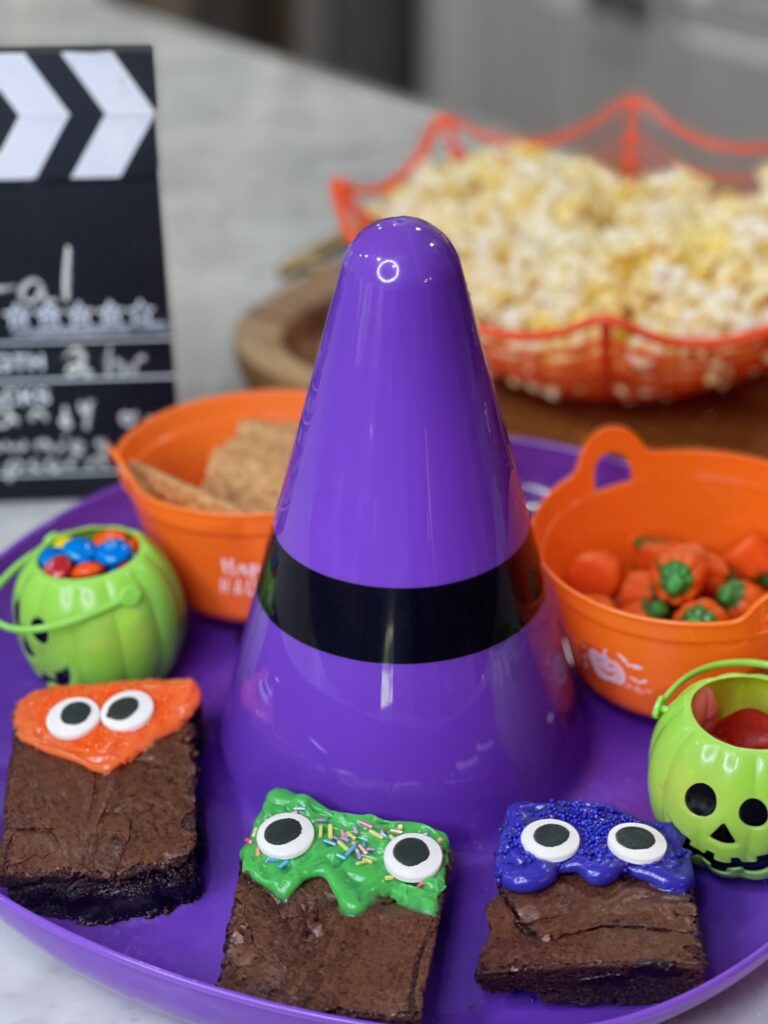 I hope you enjoyed this fun Halloween Dollar Tree Haul for kids on movie night! I wanted to try something different and also festive. We were pretty happy with the way that it turned out! If you have already started your fall and Halloween crafts and decor ideas, please share below. Or let me know if you try this one!
Also check out my posts pages on great Halloween and Holiday crafts for more fun ideas! Crazy Little Projects also has amazing Halloween craft ideas for kids.
Also, remember to sign up for your FREE weekly activities planner on the top or the right side of the page and check out my printables page.