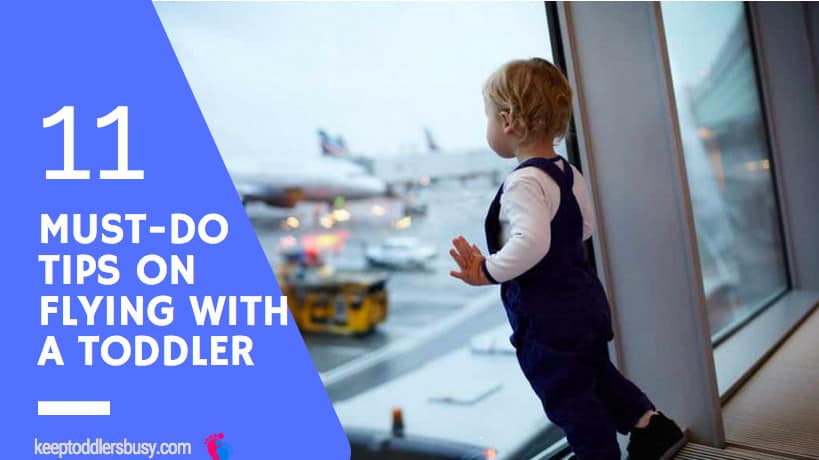 11 Must-Do Tips on Flying with a Toddler
This is for all the parents out there who have felt like me at any point in time. Flying with my children was seriously a fear of mine! When my son was a young baby it was fine, but when he stepped into toddlerhood, that's when I became extremely hesitant. I did get over it eventually, out of necessity (lol), but it took some trial and error.
Needless to say, I felt a strong need to write about some great tips on flying with a toddler that could ease the mind of another parent like me. In this post I not only talk about general  air travel with a toddler but also helpful things to pack and thing about as well. These are tips that have worked for me and I hope they can be helpful for you too!
Make Your Kid's Flight An Easy One

1. Board last on Full Flights



I picked this tip up from a reader and just HAD to put it first (with her permission) because I loved the advice! And I qoute, "Get your luggage to the boarding gate, then go find the play area, or just let them explore the airport as much as possible. Do not board with the "child priority" that means you will be stuck on your plane with your toddler way longer then anyone else. We always board last, so that we take off quickly." Is that genius or what???
2. Plan flight time around nap
The way I look at it, we have two options. We either want our toddler to sleep on the plane, or we just want them to be entertained sufficiently on the plane. You know your child, so you know what's best! Don't pick a flight time that will set you up for a guaranteed meltdown. For me personally, my toddler has gotten used to following a routine pretty closely, so once we pass 12-1230pm, he gets really sleepy. Airplanes can have a lulling affect on your child while for others it may cause them to perk up.
So here is my suggestion: for an in-flight nap,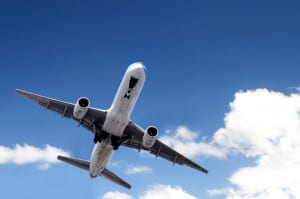 plan your flight board time for an hour before nap time (or mid morning), that way he or she is not cranky and they will have the time to settle down, get a snack/lunch, and then get sleepy by the time you are puling off. If this is not realistic, plan a flight for early in the morning so they have plenty of time before the crankiness of nap time. Alternatively, at least shoot to plan the flight in the evening after they have gotten some shut eye, so again, we have no sleepy crankiness!
Is your toddler super-cranky during the pre-dinner "witching" hour? Then don't pick a 5 pm flight. Does your little one really need a full night of sleep to make it through the day? Then waking them early for a 6 am flight is not for you. Again, make plans based on your child's temperament to make it easier on yourself! There is no shame in that lol.
3. The Extra Seat: Increase your chances of scoring one!
If buying a seat for your toddler is not in the cards for you, you could possibly utilize empty seats on a flight.
Southwest actually makes it easy to grab an extra seat due to their policy of sitting basically anywhere you please.
For other airlines you can always try the old trick of booking an aisle and window seat, leaving an empty middle seat near the back of the plane. You take a chance but these seats tend to be the last filled. If it doesn't work out, people are almost always willing to switch to a window or aisle seat so they don't have to sit in the middle.
You may be saying "DUH" when you read this tip but its important nonetheless! With all of the planning going on when traveling with kids, sometimes the simplest things can be left behind. Anything that gives your child extra security or just adds an element of familiarity can ease the anxiety caused by traveling to an unfamiliar place for your toddler. Don't forget it!
5.  Child's Birth Certificate
Airlines will ask for your child's birth certificate or passport because they don't usually have another form of I.D. Don't forget it!
6.  Arrive at the Airport Earlier Than Usual
So you can navigate to elevators if bringing a stroller.

The great thing about most airlines is that strollers are checked for free right before you board the flight. Alowing my toddler to ride through the airport instead of walking was much easier for me. The only problem I ran into was that I had to find elevators every time we made a move! Often times we had to go out of the way to get to one and then make our way back out to where we were supposed to be in the first place. It was still very worth it. Just plan for elevator locations, toddler bathroom breaks, etc.
7.  Restroom before Flight
Okay. We all know that  airplanes have teeny, tiny bathrooms. It is a tight fit for one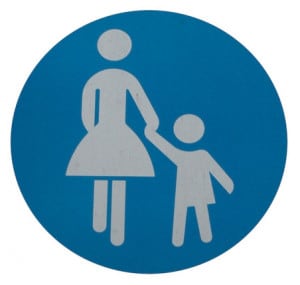 adult by themselves, but twice as tricky with a little one. If your toddler is still in diapers, I suggest changing the diapers RIGHT BEFORE boarding, that way you may be able to avoid squeezing two people into what they call a bathroom. The same goes for if your toddler is out of diapers. If it's a short flight, have beverages before hand so they can use the bathroom beforehand as well. Then maybe, just maybe, they will not have to go on the plane. (Did I say maybe?) 🙂
8.  Car Seat and Stroller
This was partly mentioned before but don't hesitate to bring forget to bring all necessities you will need for your toddler. A stroller can make life easier away from home and of course a car seat is a must. Most of us are hopping in a cab or a family member's car to get to our destinations. The great thing is that these items are checked for free right before you board the plane. There are even bags available to combine a car seat and stroller if you have a pair.
I used this one. It was awesome but it took a good amount of effort to pack it up. And it costs. $$
Also, if you decide to travel by car, check out my review of the best seat organizer for toddlers ever.
9.  Snacks
No explanation necessary. Snacks literally save the world and keep us sane 🙂
10. Toys/Tablet



Okay I think we all know this one is a must! Toddlers are not equipped with an attention span to last for hours like some of us mature adults 😉 I never expect my toddler to just sit for hours just because I want him to do so, they are not designed that way. So we need to make sure that we plan for the inevitable!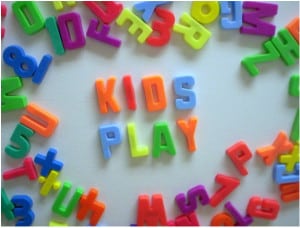 Bring their favorite toys, window stickers, and download some of their favorite videos on a tablet just in case there is no free internet. I even sometimes introduce a small new toy or project as well because the curiosity of something new takes up time. Whatever it takes, prepare! A little video time for a trip will not damage your child 🙂
11.  Necessities for hotels stays or relatives



Hotel: Call ahead to see if a crib or pack n' play is provided! You may not need to bring yours. Also, you can see if they have high chairs! I remember at one hotel stay, they actual brought a high chair from the restaurant up to my room. I was floored! and it was wonderful lol. If not, there are numerous portable high chairs to buy if you feel they are necessary for your child, they usually are not. For me, a sound machine is a must as well. You can drown out hotel noise or just noise from your own television in the room. Works every time.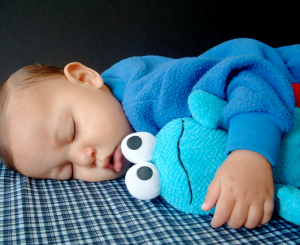 Relative's Home: More than likely you will just need to bring a portable bed or pack and play. I never forget this one because I like my sleep too much! i.e. I get no sleep with my son in the bed. The sleep machine is still great to have and a portable high chair is your choice as well. Whatever makes traveling easier for your family.
Bonus: Traveling with Lap Toddler
This deserves a separate list! If you are flying with a toddler in your lap, take a look at these awesome tips
I hope you enjoyed these tips! Let me know in the comment section below if you have any questions or some great tips that you have tried! I would love to see them. Also don't forget to share this post if you like the tips!

We hope you like the products we recommend. Just so you are aware, Keep Toddlers Busy may collect a share of sales from the links on this page. Read more about our links in our disclosure policy.
I've been an activity mom for almost 9 years and have over 15 years of experience crafting, writing, and creating. My mission is to bring fun, balance and learning to your busy homes with activities, tips, inspiration, and organization!