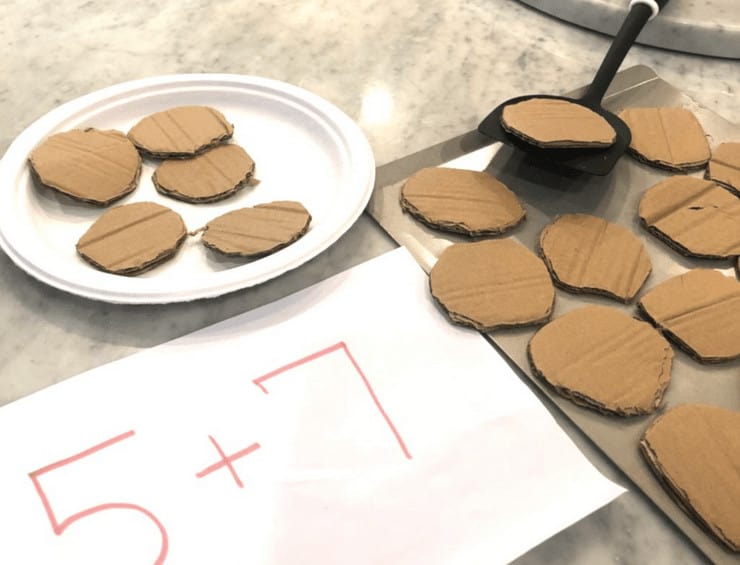 Preschool Math Games: Cardboard Cookie Math!
Hi all! Thanks for visiting my site and be sure to take a look around! Today I want to share a really fun activity that my son and daughter did about a week ago. My kids have really increased the amount of pretend play while being home, so I thought it would be nice to incorporate some of the pretend play with some preschool math games!
My son is starting Kindergarten next year, after this extended break (ugh), so I'm just covering the basics in a fun way. Cardboard cookie math will be a hit with your kids!
I love talking about crafts and sharing ideas on how to make learning fun and simple, so if you want even more great finds, check out my posts on inspiring your child to love learning and a great post on learning boards. For more fun math, check put my other math post as well!
–
Simple Math Preschoolers Will Love
–
So here is the how-to! It's pretty simple to do.
I grabbed a old cardboard box. (The thinner the better, so you are able to cut them)
I cut out about 15-20 cookie sized circles are for addition and subtraction.
Then I had my son grab a plate for the cookies, a spatula, and a cookie sheet.
Then I grabbed a sheet of paper and set up equations. You can have your child use the spatula to complete the simple math problem.
That's it. Be creative and have fun! They can pretend to bake the cookies and do whatever they like!
Take a look below!
–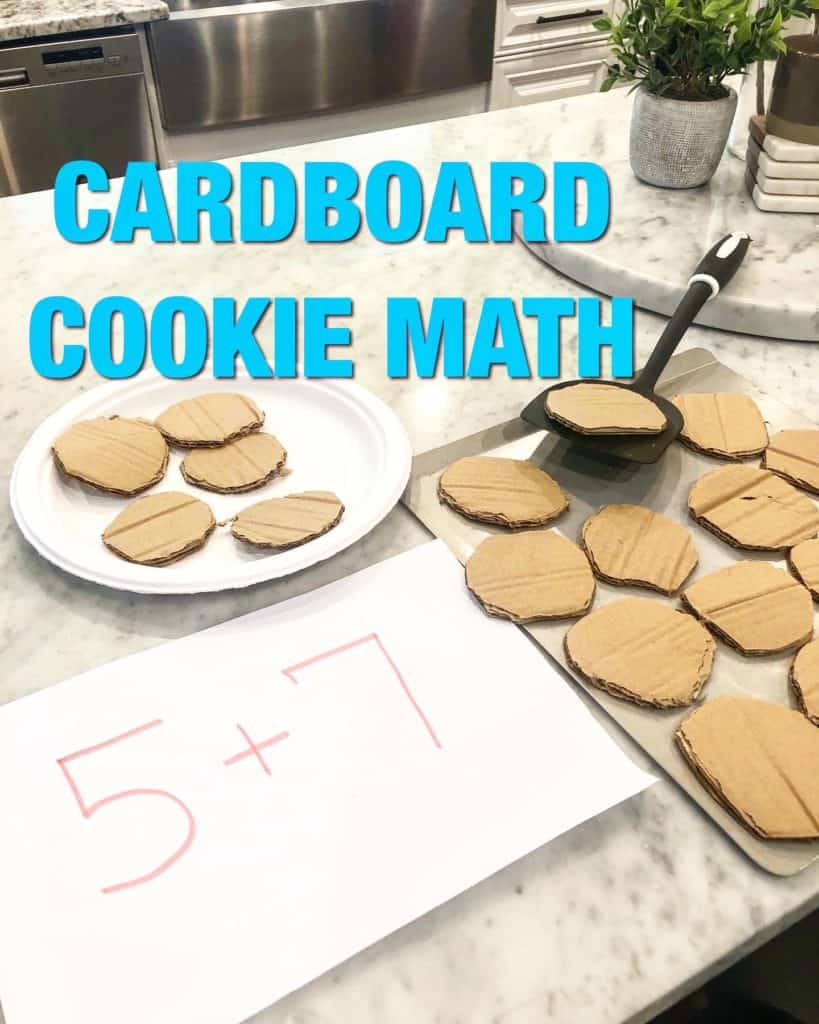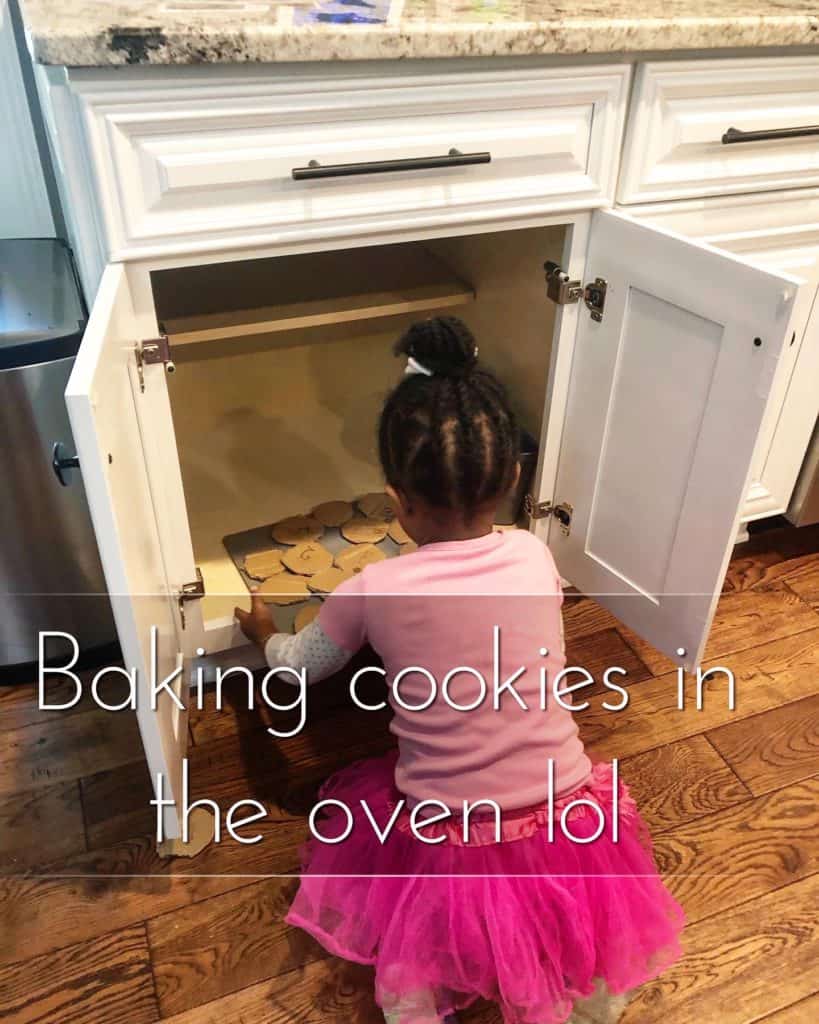 –
–
–
–
I hope you enjoyed this easy preschool math game that I think your kids are sure to love. I also hope that it gave you some great ideas for other projects! It's not easy to always have crafts and new learning experience at your finger tips, and now that many of us are home with ours kids everyday with nowhere to go, I hope you get a chance to enjoy the times, instead of worry about what you should do next with the kids!
If you are looking for more children's math activities, get some great math printables from PreKinders as well!
–
---
Want More Ideas? Check out this Awesome Video w/ Interactive Math Game for Children
–
---
–
This simple ideas is definitely a favorite in my house! Do you have any other ideas that you think I would be great for fun learning? Please let me know in the comment section below! I would love to hear from you!
Also, remember to sign up for your FREE weekly activities planner on the top or the right side of the page and check out my printables page!
–
–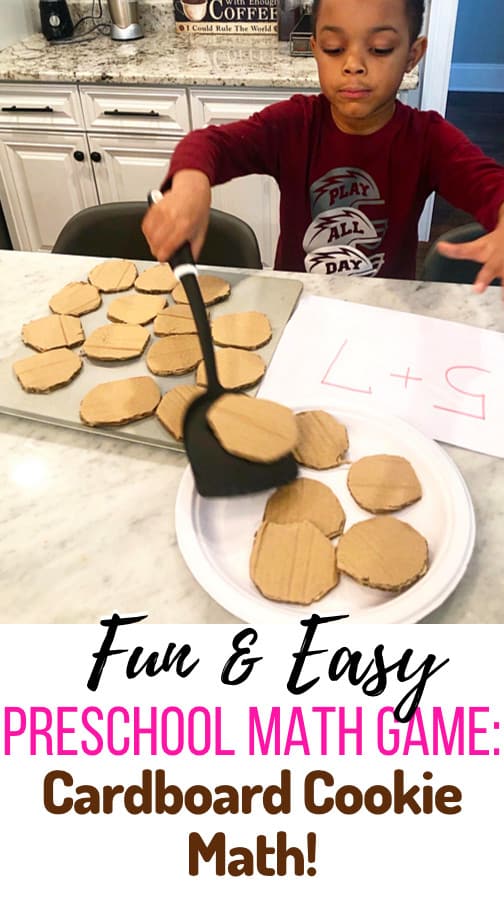 I've been an activity mom for almost 9 years and have over 15 years of experience crafting, writing, and creating. My mission is to bring fun, balance and learning to your busy homes with activities, tips, inspiration, and organization!