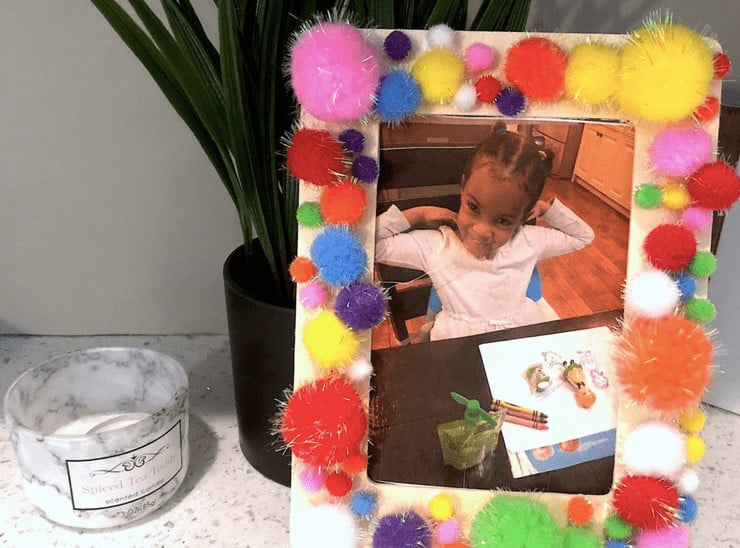 Easy DIY Crafts: Pom Pom Frame
–
Good Morning!! Welcome to my site. Today I am sharing a super fun and easy DIY craft that I completed with my children a few weeks ago! This pom pom frame was super fun and it's a great keepsake to mark the times.
We will never forget what happened in 2020, and I hope that we can look back on it and say that we came out on the other side stronger as a family.
–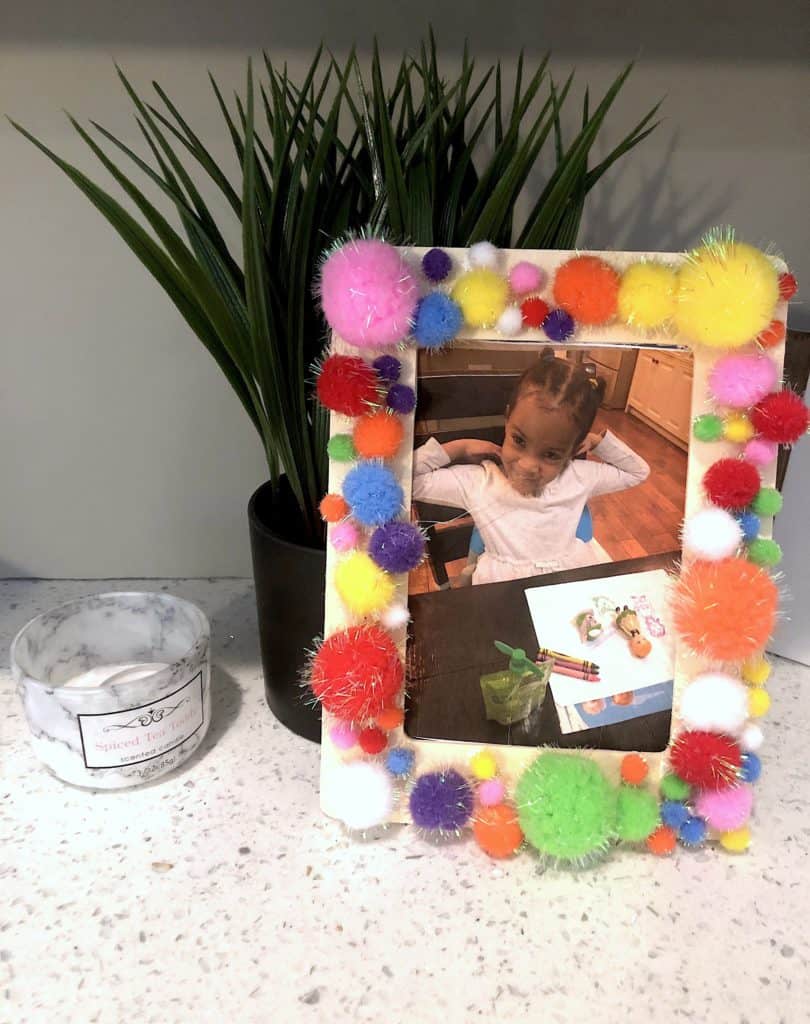 –
So I had my kids decorate these Dollar Tree frames with pom poms, put in a current picture, and then write on the back that we survived this 2020 pandemic.
I think it's important to be honest about what's going on, and we were able to turn this time into something positive.
In general, I really just love talking about crafts and sharing ideas on how to make learning and life fun and simple, so if you want even more great finds, check out my posts on the kids coupon book and a great post on zoo animal crafts.
–
Easy DIY Pom Pom Craft
–
Craft Materials
–
I grabbed a few wooden craft frames from the store. ( I used ones like this frame)
I also grabbed a bag of poms poms like this as well. Be creative! You can get whatever size and color you want. We have used pom poms for sooo many crafts so I always get the big bag.
I used regular old Elmers glue for the Pom Pom gluing.
I printed out some camera photos from my phone using this glossy paper. (My fav)
We hope you like the products we recommend. Just so you are aware, Keep Toddlers Busy may collect a share of sales from the links on this page. As an Amazon Associate I earn from qualifying purchases. Read more about our links in my disclosure policy.
–
Craft Instructions
–
So this is obviously a fairly simple and straightforward project, but this is what we did to complete the easy DIY activity!
So that my toddler and preschooler could actively participate, I poured the glue onto paper and allowed them to dip the pom poms into the glue and stick it on the frame.
The glue obviously will not dry right away, so I had the kids LIGHTLY place the pom poms on the frame so that the glue will not be spread thin, but will dry in place! So no smushing 🙂
Because our pom poms came in different sizes, I had the kids place all the big pom poms on the frame first, then fill in spots with the medium pom poms, and lastly, fill in the smaller spots with the smallest pompoms.
Next I went through the frame and added glue to the bottom of some of the more loose pompoms.
Finally we let the pom pom frames dry for a few hours. The longer you wait, the better! I wanted to use regular glue so that the kids could truly participate.
The last step was adding the picture and writing your message on the back!
—
–
Take a look below!
–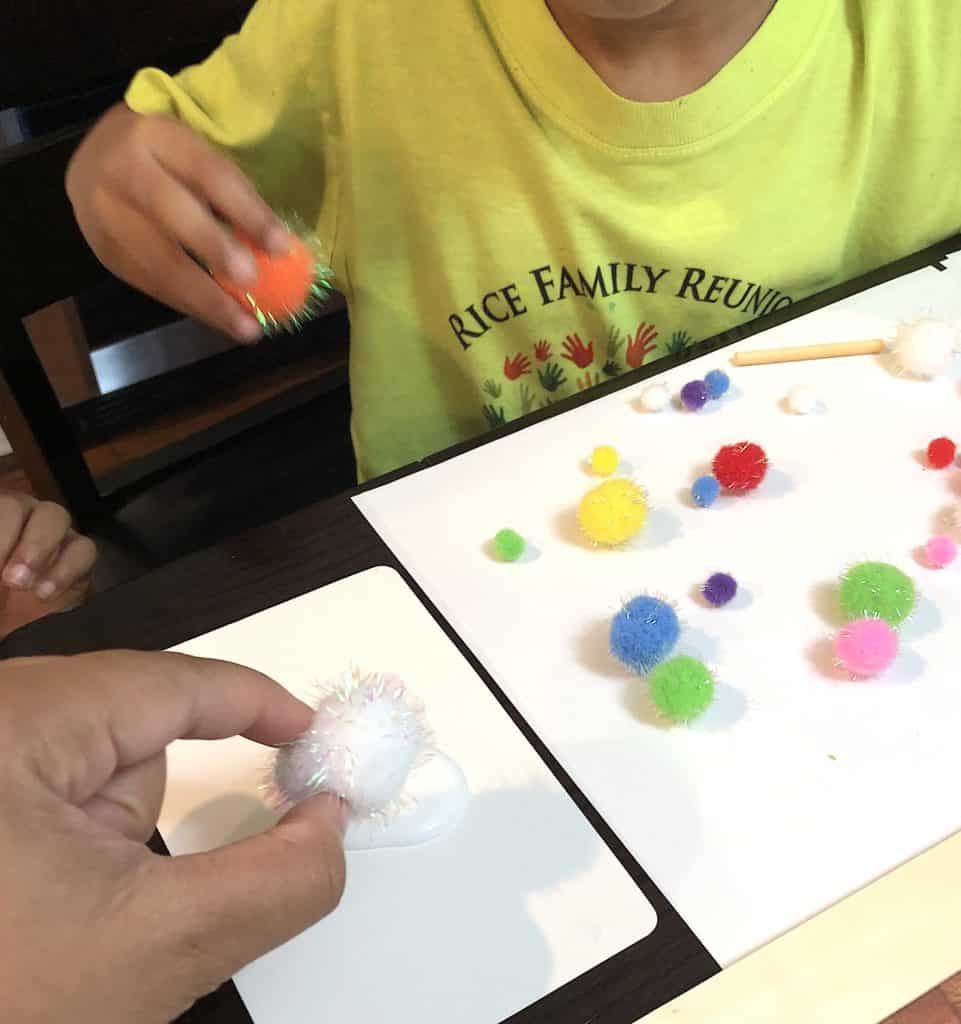 –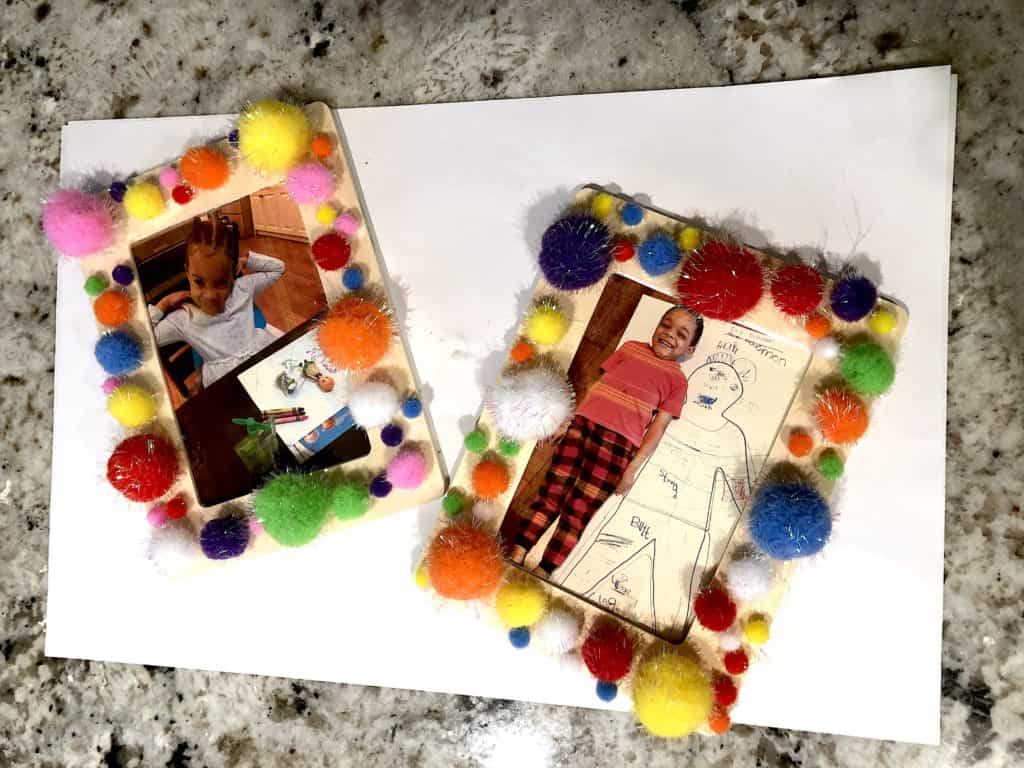 –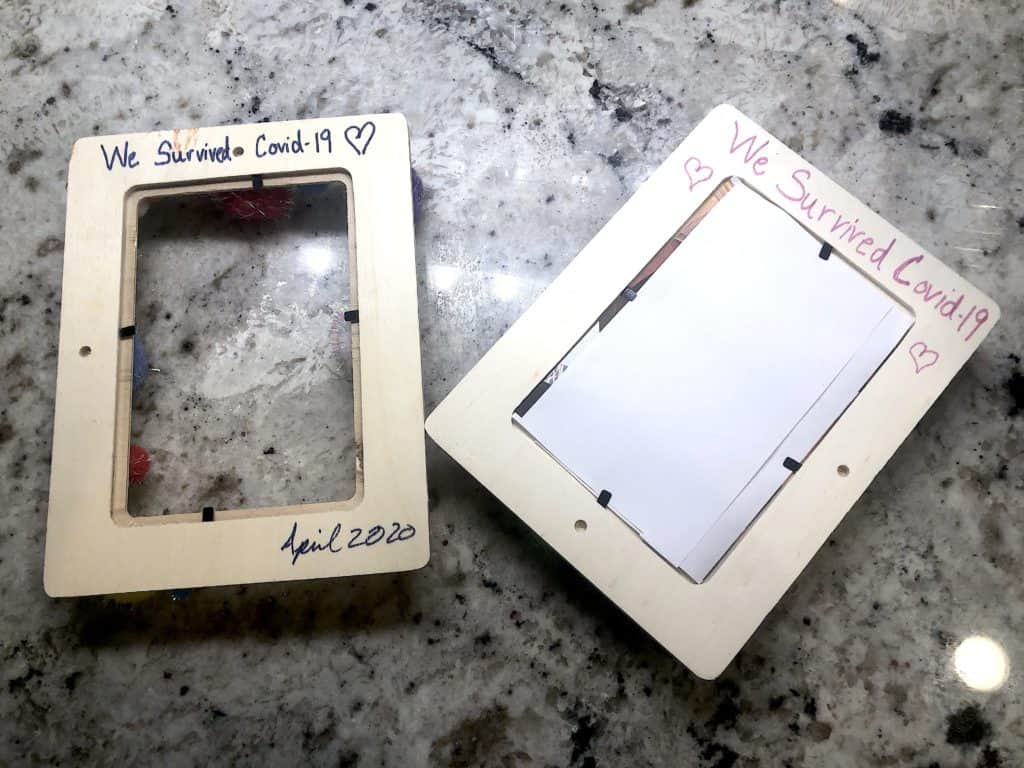 –
–
I hope you enjoyed this easy DIY craft activity that I think your kids are sure to love. I also hope that it gave you some great ideas for other projects! It's not easy to always have crafts and new learning experience at your finger tips, and now that many of us are home with ours kids everyday with nowhere to go, I hope you get a chance to enjoy the times, instead of worry about what you should do next with the kids!
If you are looking for more children's crafts for toddlers, preschoolers, and beyond, you can get some great ideas from this Buzzfeed post as well!
–
–
---
Want Even More Ideas? Check out this Awesome Video w/ Learning Pom Pom Crafts!
–
---
–
–
This simple idea was definitely a favorite in my house! Do you have any other ideas that you think I would be great for fun learning? Please let me know in the comment section below! I would love to hear from you!
Also, remember to sign up for your FREE weekly activities planner on the top or the right side of the page and check out my printables page!
–
–
–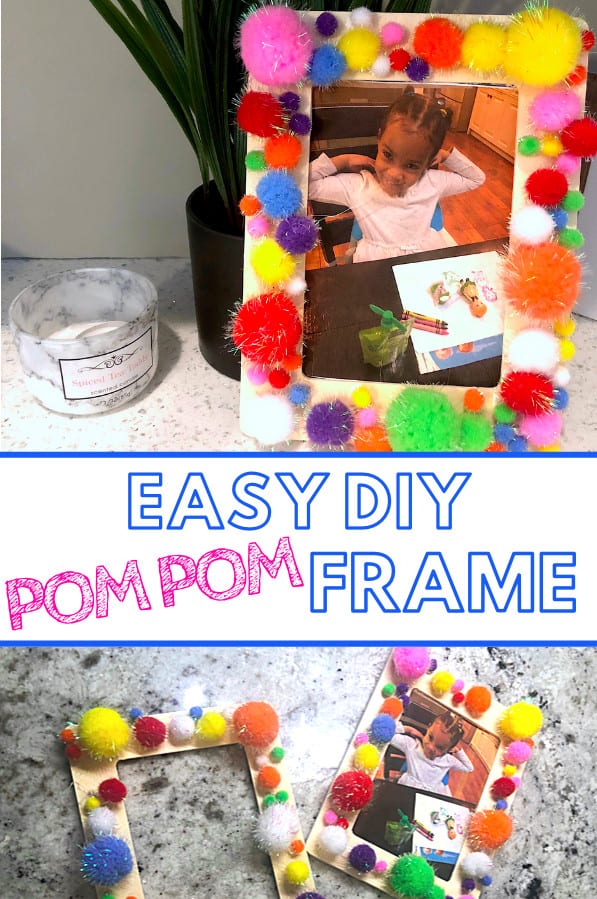 –
–