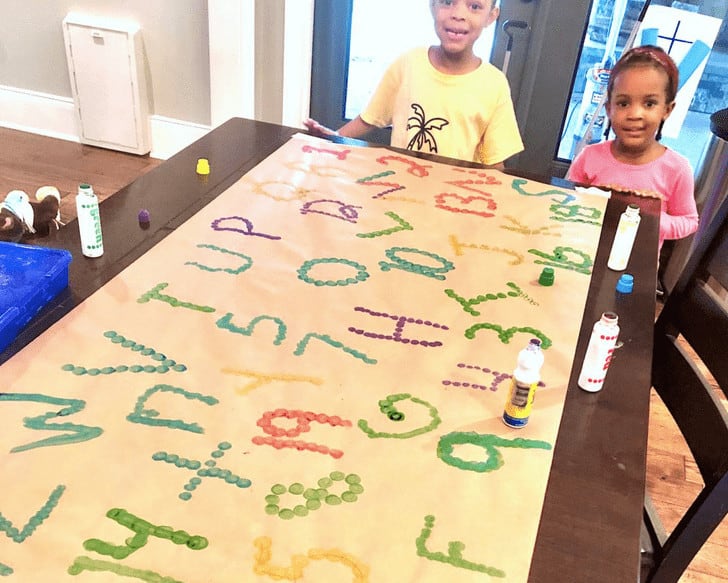 15 Clever and Fun Learning Activities For Preschoolers
---
If you are looking for learning activities for preschoolers, then look no further. These learning activities are super fun, and also have the benefit of teaching some great concepts to the little ones!
Here is a collection of 15 fun motor skills activities for young children that are easy to set up and promote a whole range of skills.
Combine play time and learning for a creative way to connect with your children! That combination makes for the best experience. These easy activities will inspire fun, creativity, and learning into your days with the kids.
Most of these are fairly low prep science activity and simple to complete. It is great for 2 years of age and older.
If you love these ideas also be sure to check out my post on paper towel roll crafts and educational dollar tree craft ideas as well! You can never have too many ideas lined up to keep your toddler busy.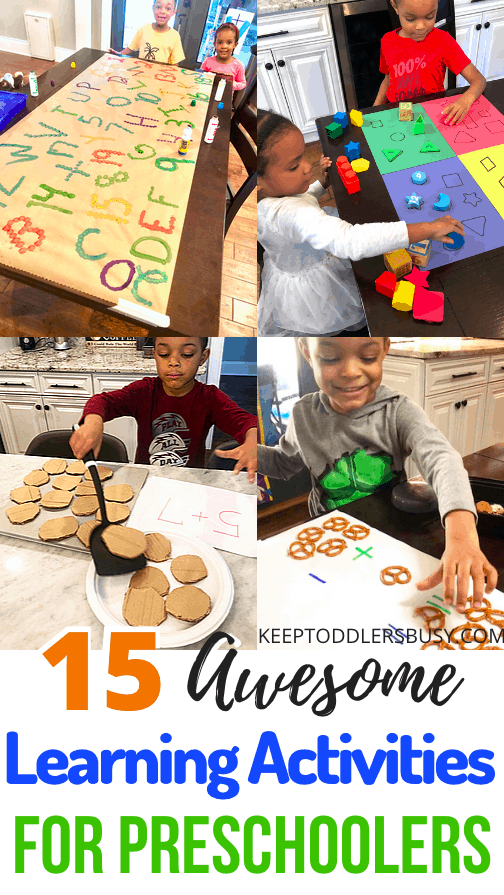 Learning Activities For Preschoolers and Toddlers
1. Brown Paper Dot Marker Activity
This activity was so fun for the kids! Grab some brown paper and write out whatever you want in pencil. Then have the kids use dot markers to trace it.
The activity is great for learning the alphabets, numbers, names, words, and shapes. It is also a great fine motor activity as well!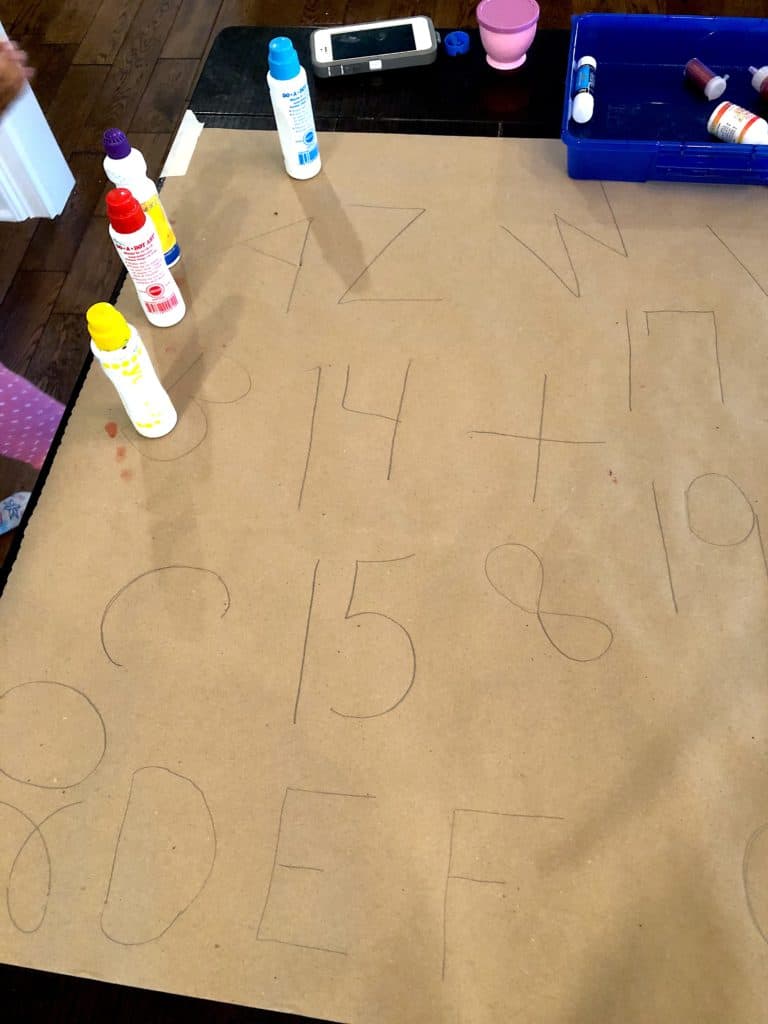 2. "When Will The Boat Sink?" Science Experiment
Keep Toddlers Busy is a participant in the Amazon Services LLC Associates Program, an affiliate advertising program. As an Amazon Associate, I earn from qualifying purchases. Read more about these links in my disclosure policy.
Get Your Supplies Ready
Everything you need can be found with one trip around the house and shouldn't cost any more than a few dollars if you need to grab some supplies! Here is a list of the items you will need if you don't already have them at home.
Here is what you will need:
1.Aluminum foil to make your boat
2. A Messy Mat or cardboard to catch the water. Or you can do it outside.
3. Something to weight down the boat! Coins would work great. We decided to use letter but they were a little too light. We had to add a lot of letters! The kids enjoyed it though.
4. Water
Let The Guessing Began!
Have your kids guess how much it will take to sink the boat! My kids guesses were all over the place and it was hilarious
If you have more than one child, I suggest dividing up your experiment materials so everything will go smoothly! Mine argue over everything currently.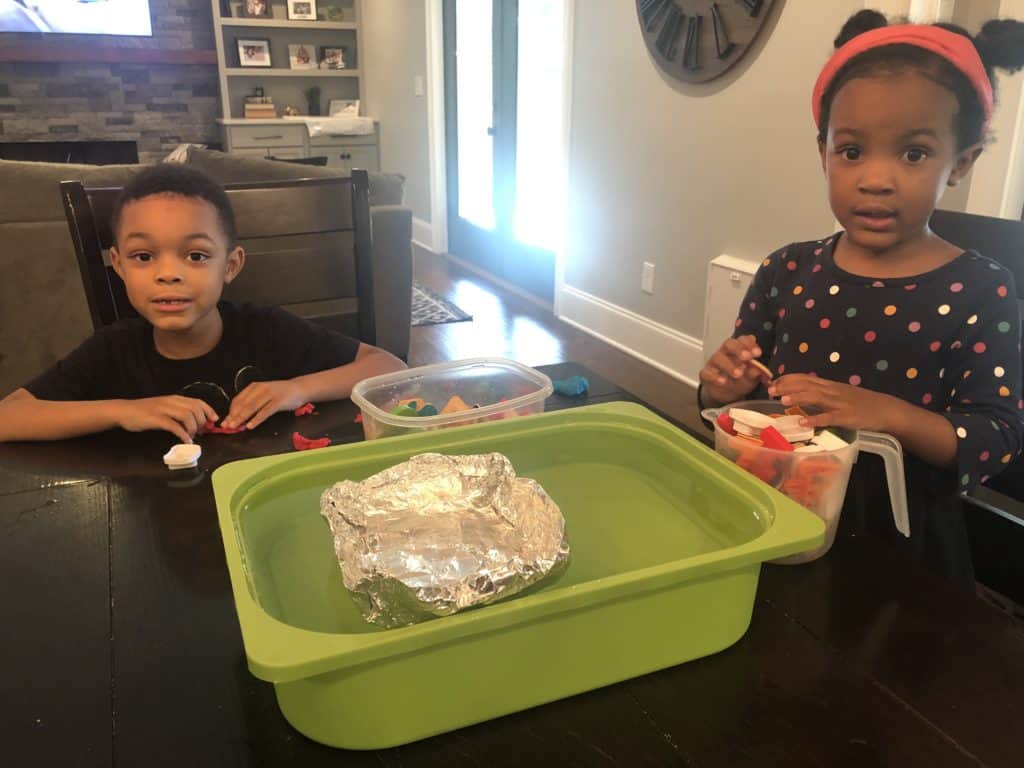 Let the Fun Begin!
This part of the activity is very simple and fun! Add each piece slowly and count them until the boat sinks! Try to spread your materials throughout the boat and you will be surprised how much can really fit on top.
The funnest part is when the boat actually sinks
We had so much fun, we had to take the party outside!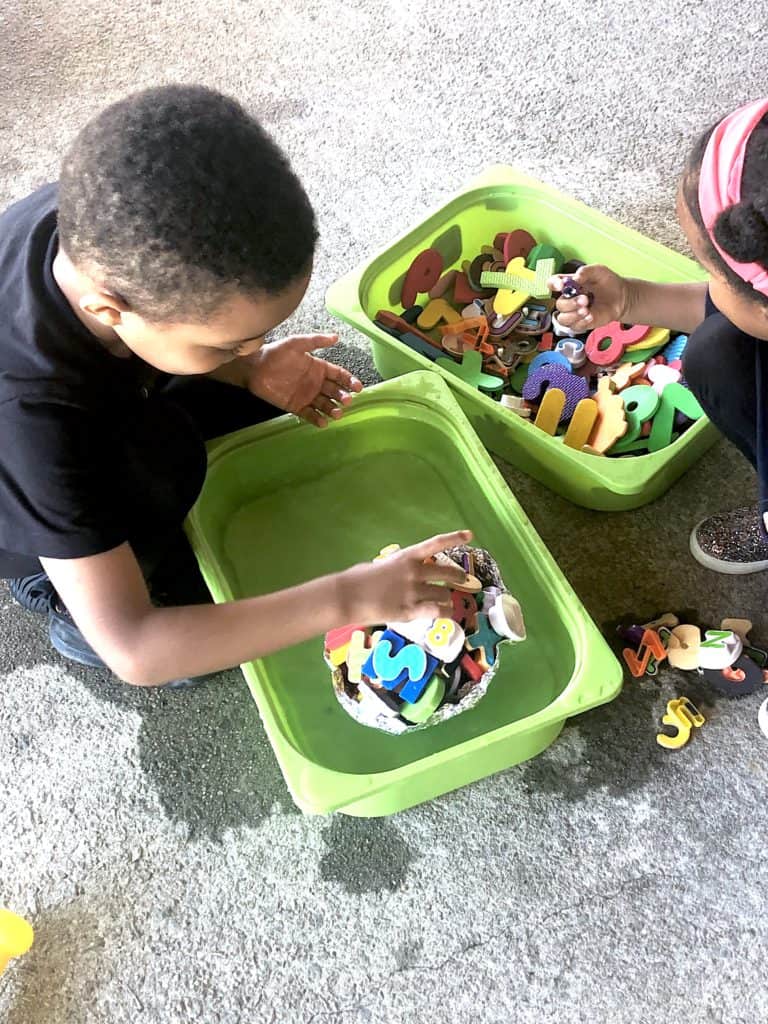 3. Giant Name Painting
A great name recognition activity! Check it out here!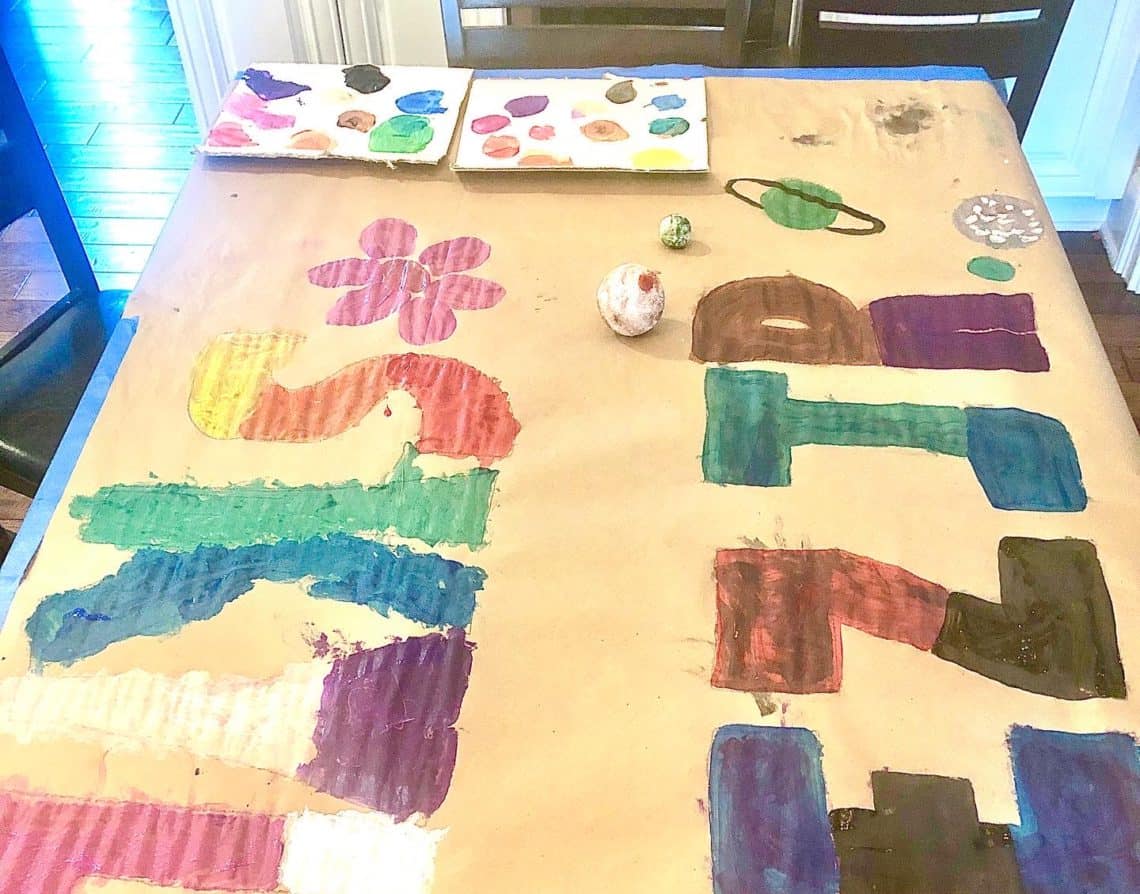 4. Cardboard Cookie Math
A simple yet awesome math activity for kids. Check it out on my math activity post.
5. Snack Math
This is another awesome math activity that your preschooler would love. See more at here.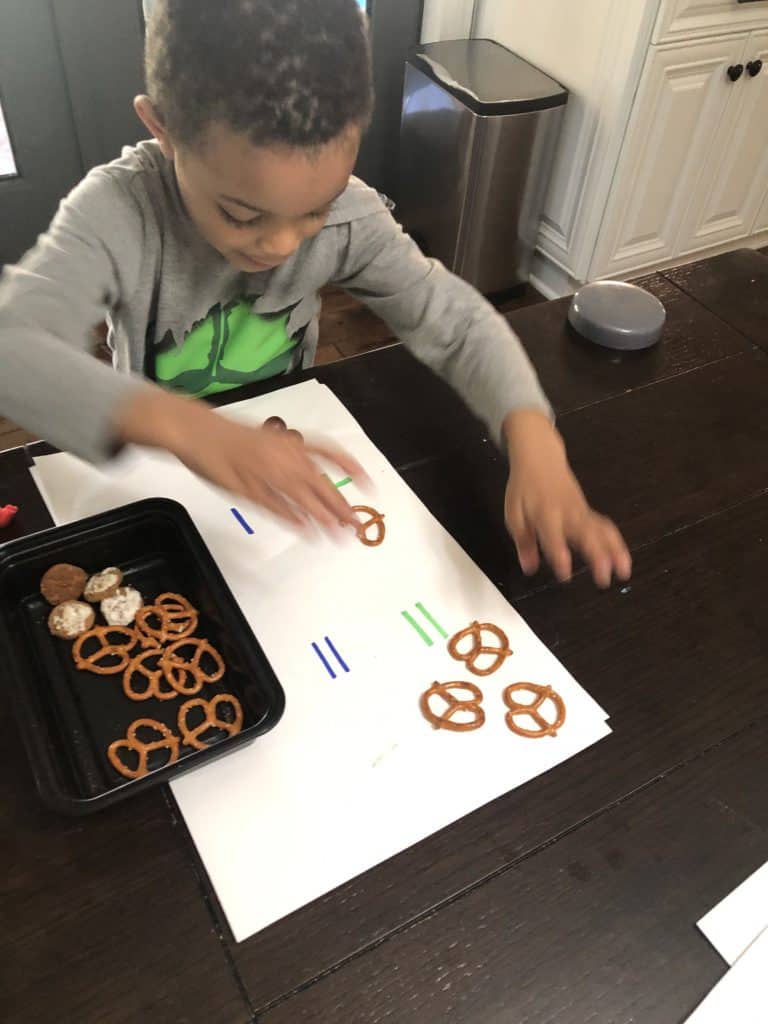 6. Life-Sized Body Part Labeling
I love this simple project! My kids currently adore anything life sized so I'm looking forward to trying this one again. Get the how-to at here.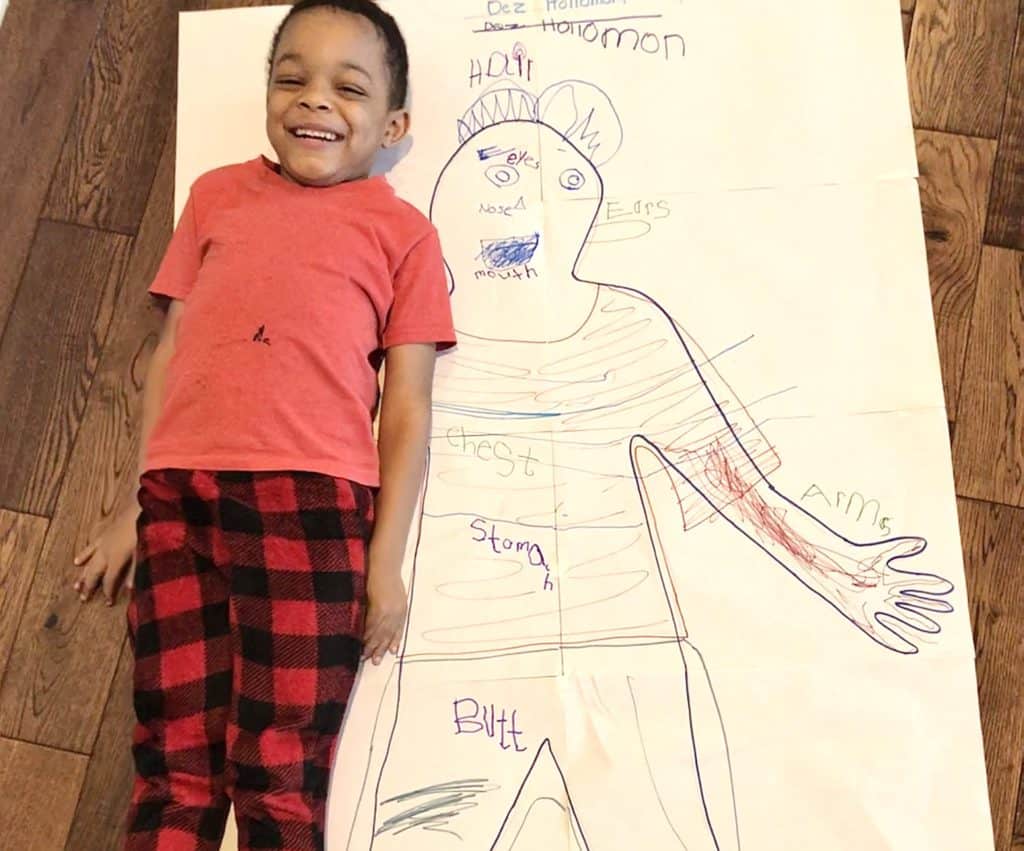 ---
More Kids Learning Activity Ideas
After checking out these awesome ideas, bookmark this page an comeback to check out this great video of with more ideas!!
---
7. Learning Boards
This is an activity that can be used throughout the year for practice starting at the toddler age! Check it out on my learning boards post.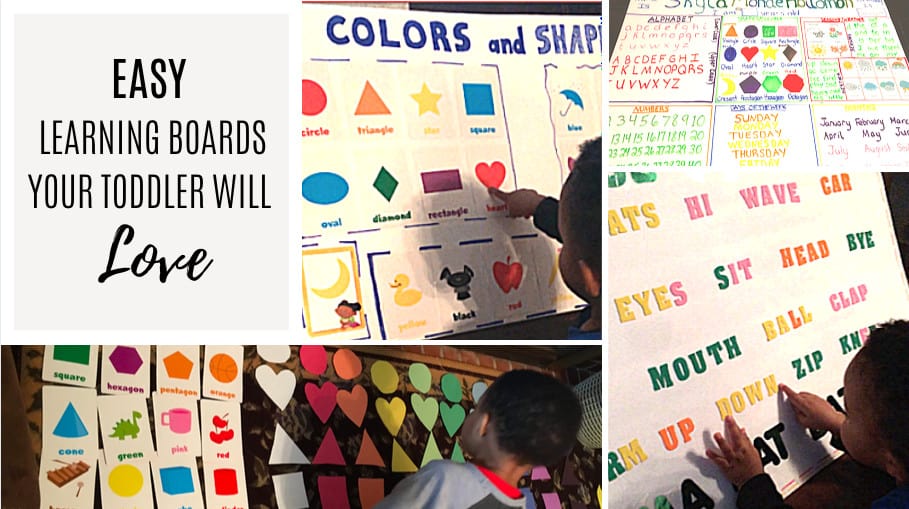 8. Sticker Sorting
This one is a low prep oldie but goodie! Check it out here.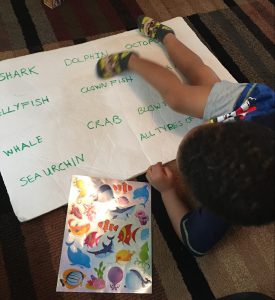 9. Alphabet States
How cool is this easy activity?? Get the details on my Dollar Tree Crafts post.
10. Spaghetti Stack Fine Motor Skill
This is such a fun activity to develop fine motor skills. Check out the how-to at here.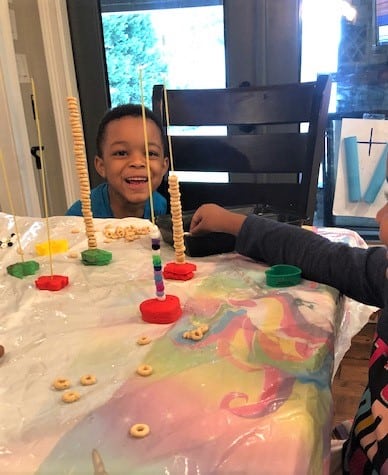 11. Glove Air Blow Experiment
We had so much fun with this!
All you need is, gloves, a cup, and a straw! I wrote names an/or alphabet letters on the fingers and I watched my kids run around blowing in their gloves saying "magic gloves".
Check out the pictures and videos below!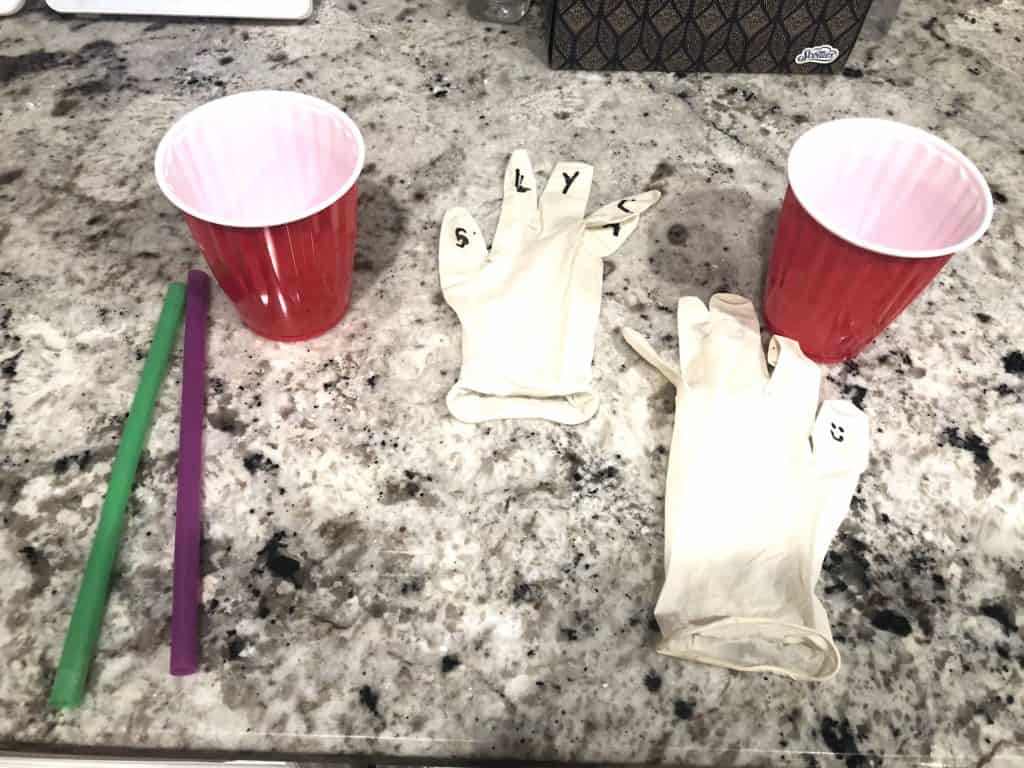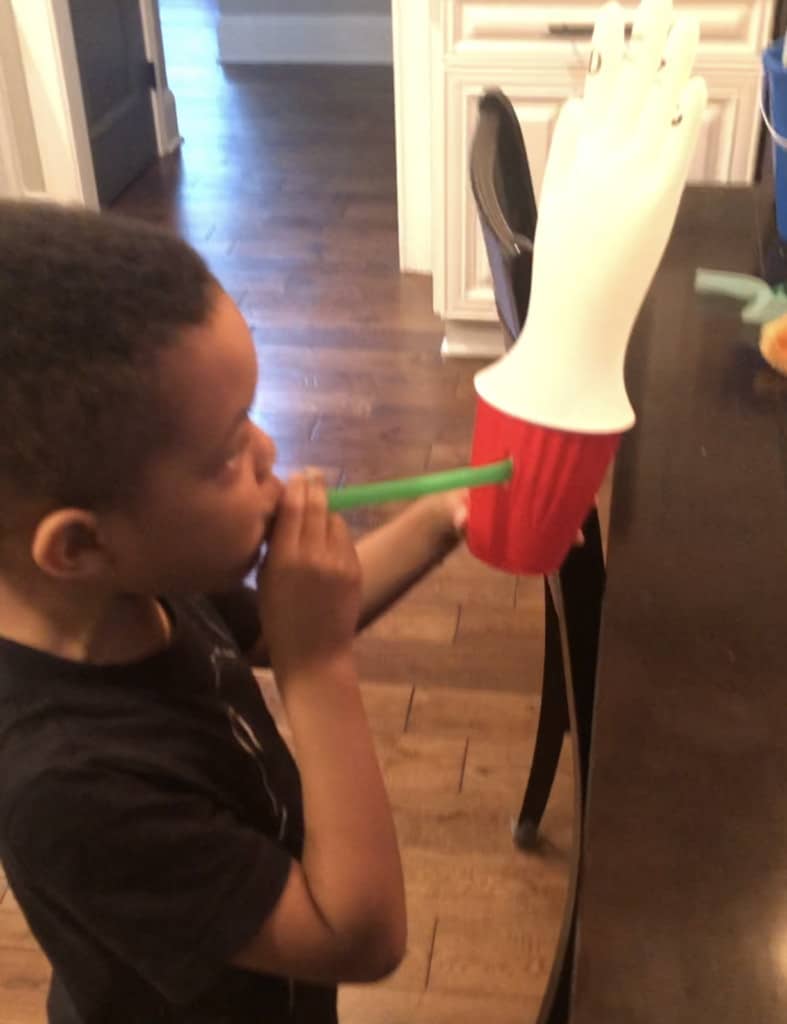 That Laugh!!
12. Color Water Mixing
I did a brave thing and did a water mixing activity inside. My husband was literally holding his breath lol. The experiment involves water colored with Crayola Washable Paint! Super fun!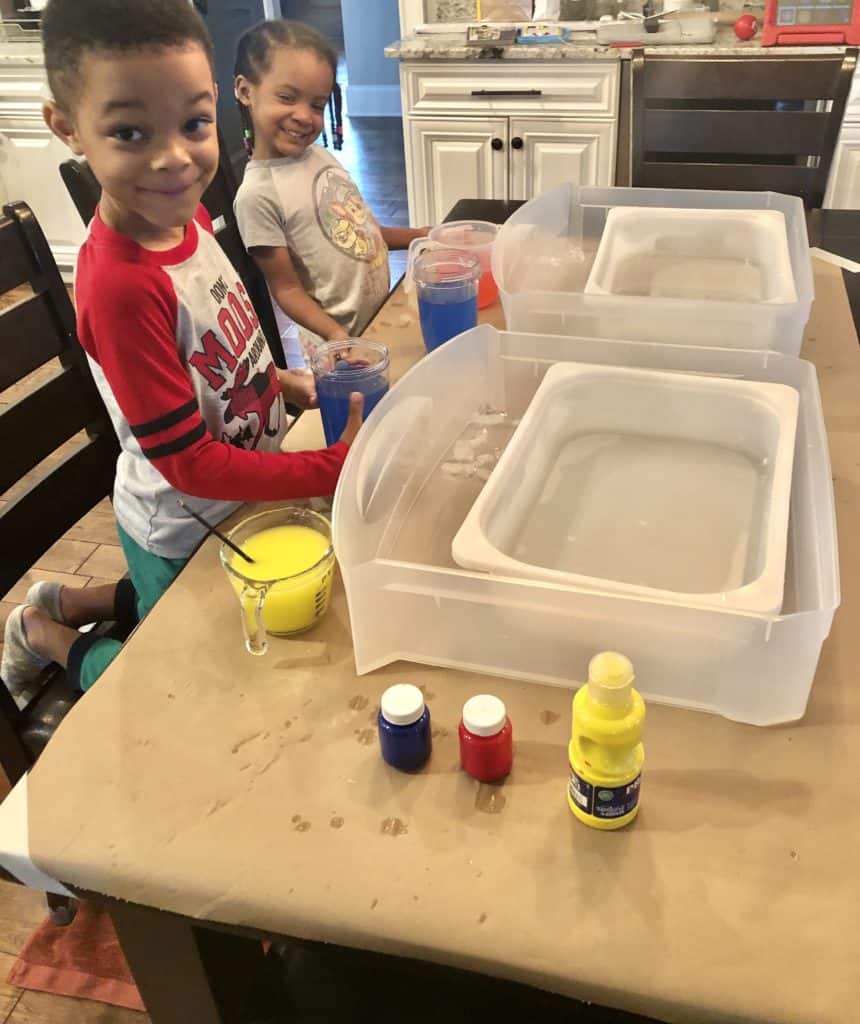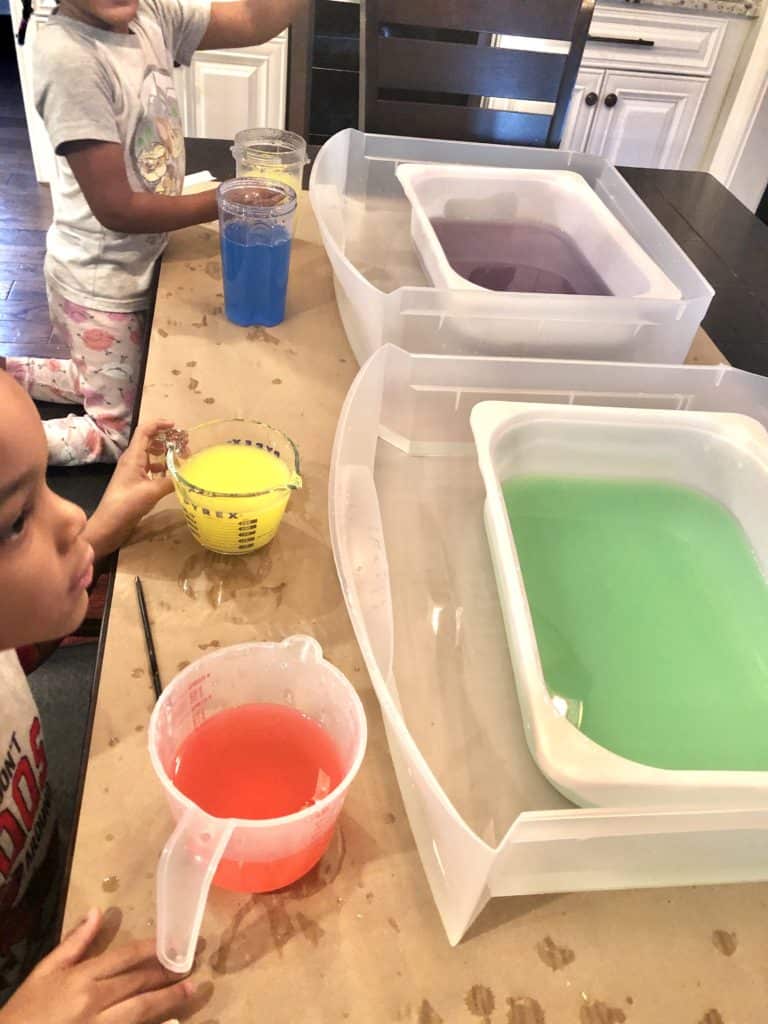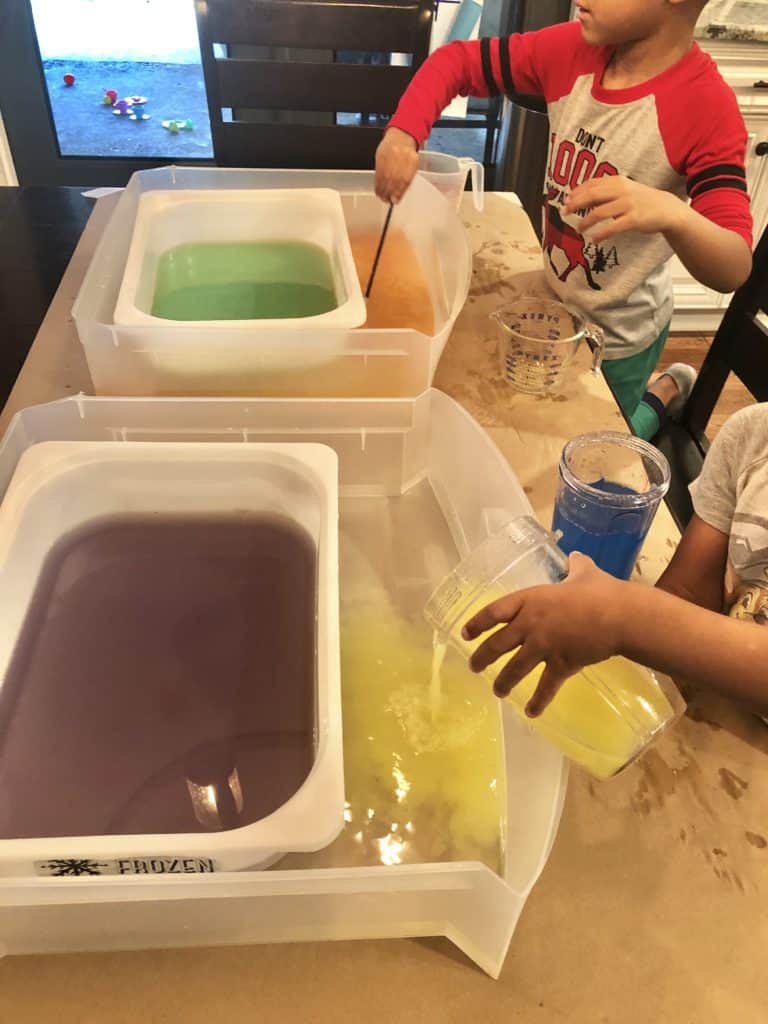 Check out 3 More Awesome Learning Activities
13. Number Boxes from Busy Toddler
14. Building Blocks Name Game from Imagination Tree
15. Rainbow Salt Writing Tray from Beyond The Playroom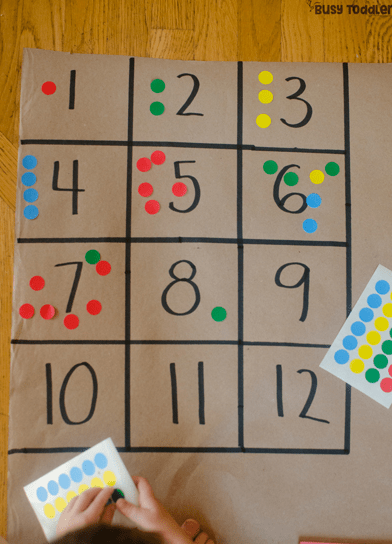 I hope you enjoyed these fun and clever learning activities for preschoolers! They have certainly brought joy to my children. Have you tried any learning activities lately? If so, please tell me some of your ideas below. I would ivities laabsolutely LOVE to hear about them.
Also check out my posts on a great inspiring your child to love learning and popsicle stick crafts for more fun ideas!
Also, remember to sign up for your FREE weekly activities planner on the top or the right side of the page and check out my printables page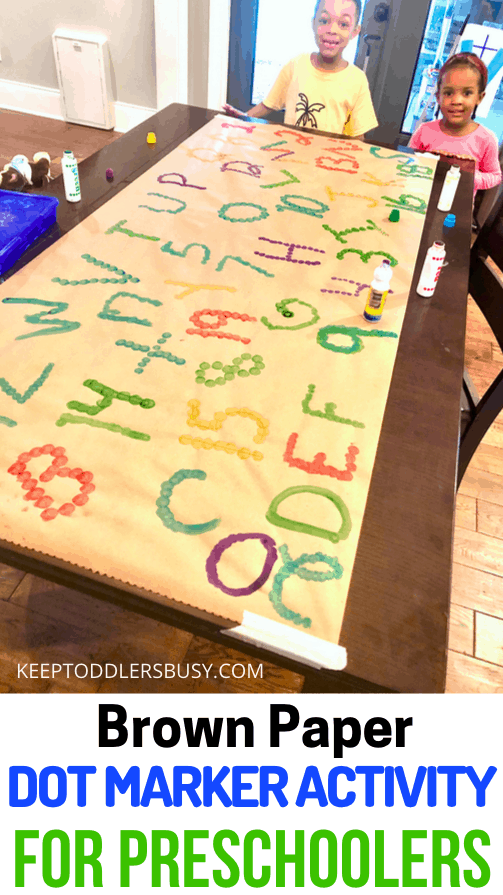 I've been an activity mom for almost 9 years and have over 15 years of experience crafting, writing, and creating. My mission is to bring fun, balance and learning to your busy homes with activities, tips, inspiration, and organization!