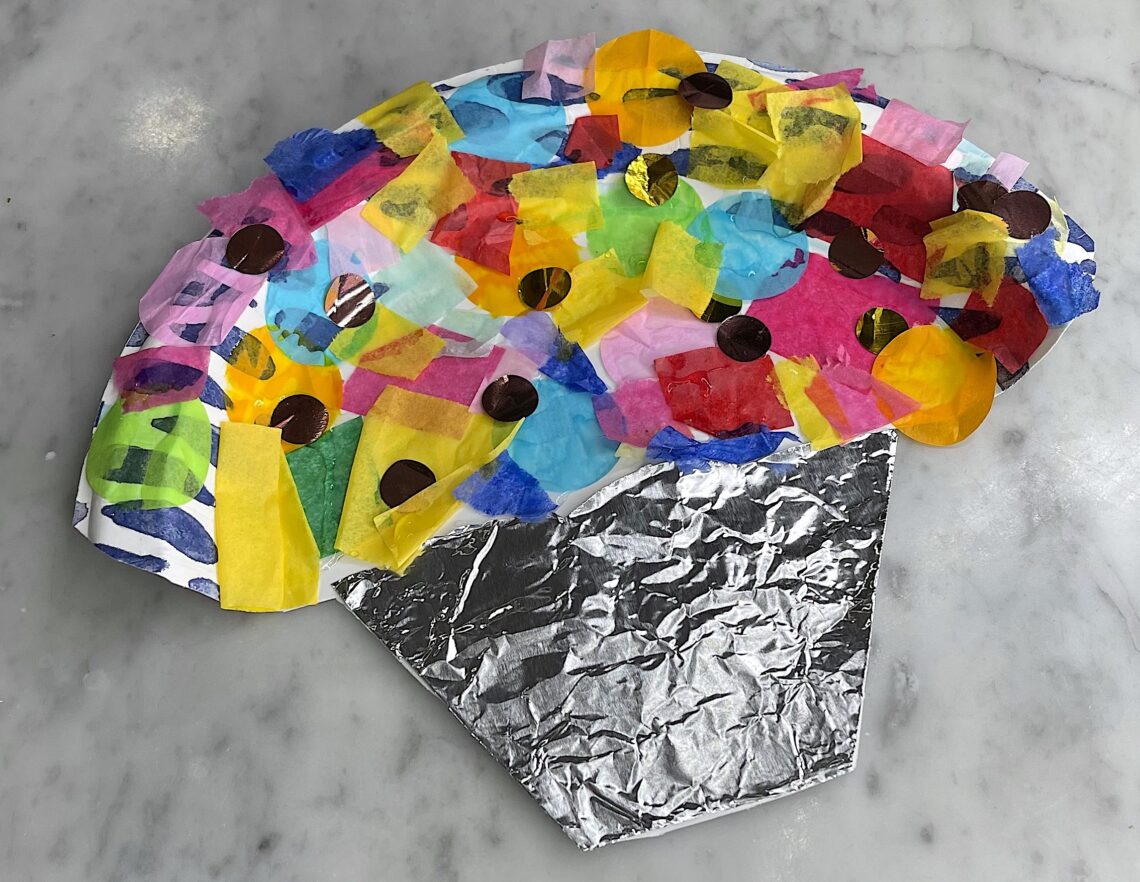 The Amazing Cupcake Preschool Paper Plate Craft Kids Will Love
---
Unleash your little one's creativity with this cute, easy-to-make cupcake preschool paper plate craft that's perfect for preschoolers, toddlers, and really kids of all ages. Using simple materials like paper plates, foil, clear glue, and scrap (or cut) pieces of tissue paper, we're about to transform a boring afternoon into a fun-filled art session.
This is one of those low-prep when you need low-prep crafts. Let's get started!
First, let's appreciate the benefits of paper plate craft activities like these. They not only stimulate your child's creativity but also hone fine motor skills and introduce them to a world of vibrant colors and textures.
This paper plate craft is sure to make your preschooler's day. For more exciting crafts and activity ideas, don't forget to follow me on TikTok and Instagram and check out my post on amazing popsicle stick crafts.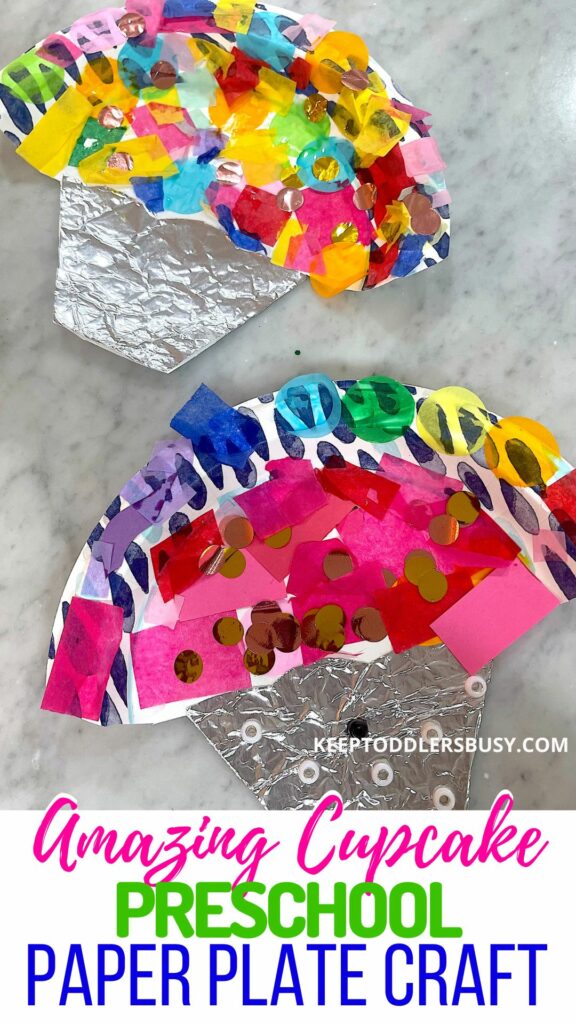 Cupcake Paper Plate For Your Toddler
We hope you like the products we recommend. Just so you are aware, Keep Toddlers Busy may collect a share of sales from the links on this page. As an Amazon Associate, I earn from qualifying purchases. Read more about our links in my disclosure policy.
Paper Plate Craft Materials
The great thing about this activity is that you already have most of the materials in your home! If you need any recommendations, I have included some in the links below.
The cutest Paper Plate Cupcake:
Paper plates
Foil
Clear glue
Scrap pieces of tissue paper (or tissue paper cut into circles or squares)
Activity Preparation
Okay, let's break this thing down step by step:
Gather your materials
Start by preparing all your materials. You'll need a paper plate, foil, clear glue, and scrap pieces of tissue paper.
Create the "cupcake" shape
Using scissors, cut your paper plate to resemble a cupcake. A simple semi-circle shape works perfectly for this.
Craft the "cupcake liner"
Next, cut a semi-circle from the foil to mimic the liner of a cupcake. Glue this onto the bottom of the paper plate cupcake.
Design the "icing"
Rip your tissue paper into small pieces to serve as the cupcake icing. Various sizes of pieces will add an exciting texture to your craft.
Add the "icing"
Spread clear glue on the unoccupied part of the paper plate, then stick your tissue paper pieces onto it. Layer them to achieve a textured, icing-like appearance.
Let it dry
Finally, leave your cupcake craft to dry completely. In the meantime, it's a perfect opportunity to clean up your crafting area with your child, teaching them about responsibility and organization.
Voila, your adorable paper plate cupcake craft is ready! This easy yet stimulating activity promises not just fun but also learning, as it enhances creativity, color recognition, and fine motor skills.
Take a look at some additional pictures below as well as a cute video 🙂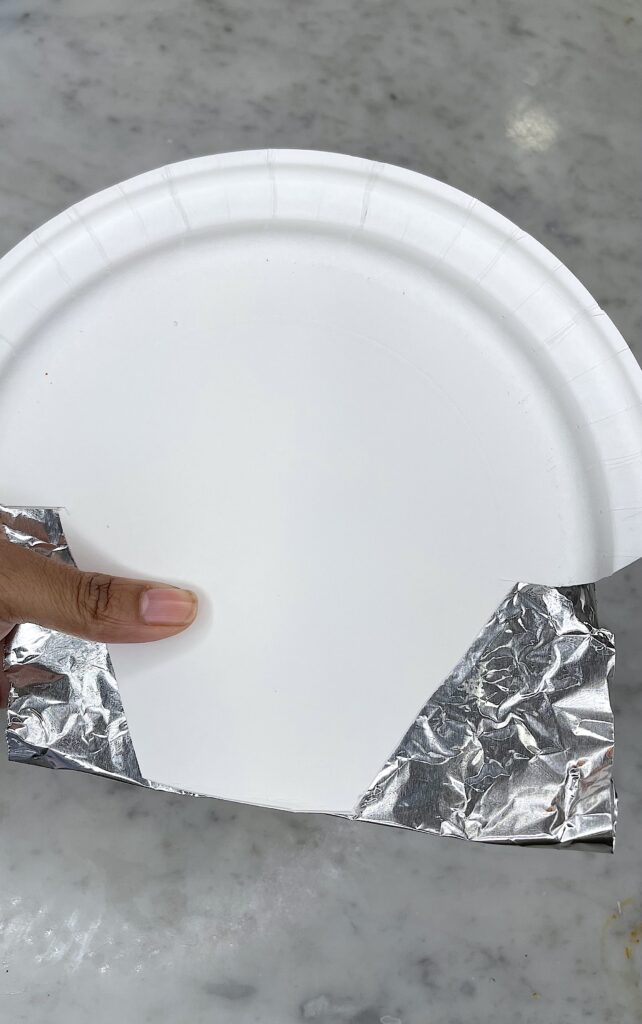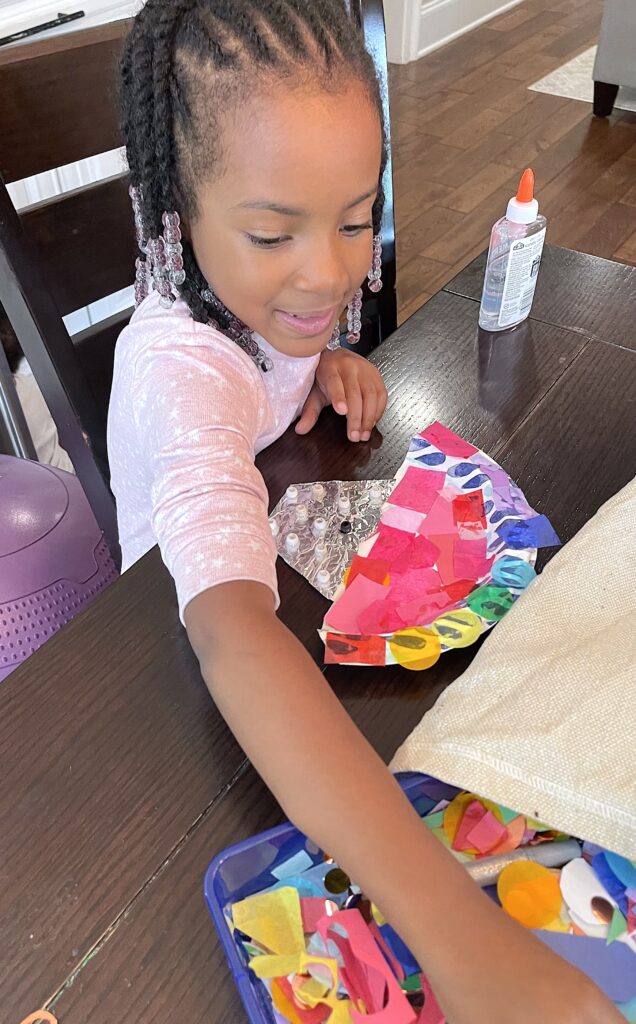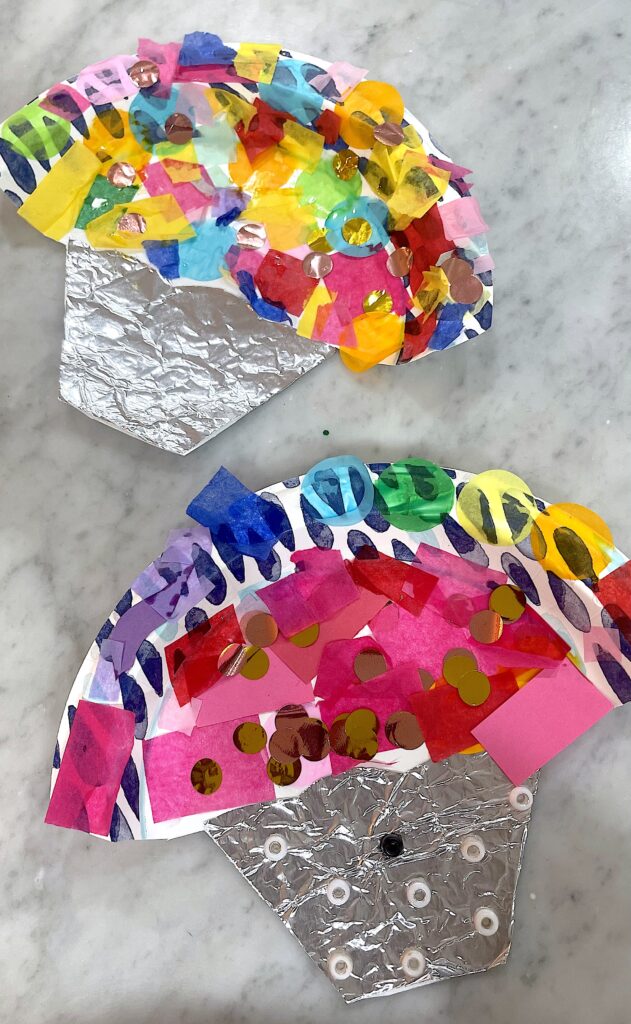 Stay tuned for more paper plate craft ideas that are sure to keep your kiddos busy and happy.
Capture and share these wonderful crafting moments on social media. We can't wait to see your beautiful cupcake crafts and the joyous faces of their creators. Happy crafting!
For more crafty ideas, check out the Modge Podge Rocks! Happy crafting!