Amazing Sidewalk Chalk Art Kids Will Love To Create
---
If you're looking for a fun, engaging, and colorful activity for your children, look no further! This amazing sidewalk chalk art project will inspire creativity and bring a splash of color to your outdoors.
This hands-on activity not only fosters a sense of artistic expression in your children but also contributes to their fine motor skills development. Plus, it's a great way to enjoy the beautiful weather outside!
Our Sidewalk Chalk Art is going to be a hit with your kids, and you'll love it because it's super simple to put together. If you enjoyed our backyard activity ideas, you're going to love this one too! For more exciting crafts and activities, don't forget to follow me on TikTok and Instagram!
Sidewalk Chalk Art Kids Love
We hope you like the products we recommend. Just so you are aware, Keep Toddlers Busy may collect a share of sales from the links on this page. As an Amazon Associate, I earn from qualifying purchases. Read more about our links in my disclosure policy.
Sidewalk Chalk Art Materials
Sidewalk Chalk Art:
A little time and patience :0
Activity Preparation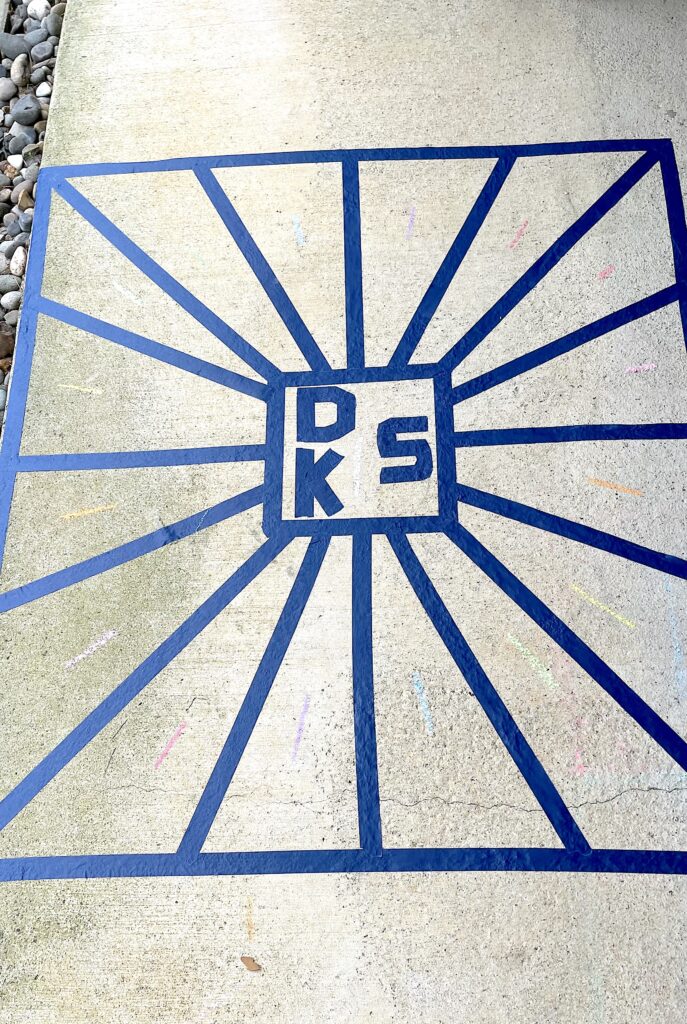 Now, let's break it down step by step:
Plan Your Sidewalk Chalk Art
First, discuss with your kids what they'd like to create – it could be anything from abstract patterns, favorite animals, or even a beautiful landscape! Use your imagination to the fullest.
Outline with Painter's Tape
Once you've decided on a design, use painter's tape to outline the squares or shapes on your sidewalk or driveway. This will serve as the "canvas" for your kids' creations. Painter's tape works wonderfully as it peels off easily, leaving clean lines.
Plan Your Color Palette
Next, decide on the color scheme. Arrange the chalk in the order of use. This is an excellent opportunity to teach your kids about color combinations and the color wheel.
Bring Your Art to Life
Now, it's time for the most fun part – coloring in! Let your kids fill in the shapes with their chosen colors. Encourage them to experiment with shading and blending to add depth and dimension to their art.
I also went back over the sections when they were done just to fill in some of the missed spots.
Remove the Tape
After your kids finish coloring and the chalk has set, carefully peel off the painter's tape to reveal your amazing sidewalk chalk art. Voila! A beautiful and vibrant masterpiece right at your doorstep.
Celebrate Your Art
Take a moment to admire your children's handiwork, snap a few pictures, and share them with us on social media. We'd love to see your creative creations!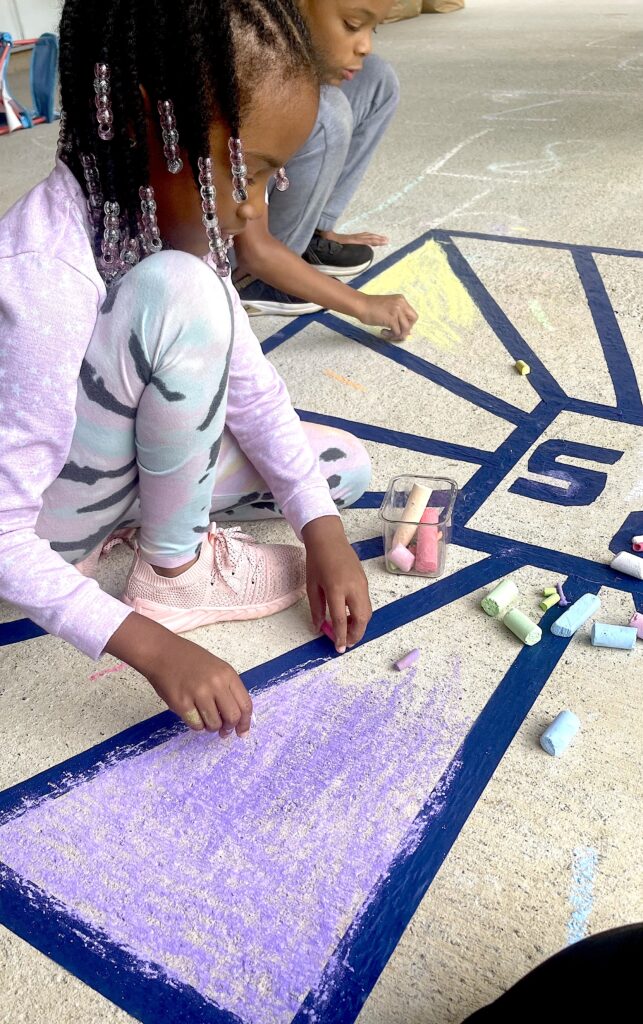 And there you have it – your amazing sidewalk chalk art masterpiece! This delightful and engaging art project will provide hours of fun and learning for your kids.
So, go ahead and give it a try – you'll be amazed at how easy it is to create a fantastic art experience right in your own backyard. And don't forget to enjoy the process, it's all about having fun and learning together.
For more crafty chalk ideas, check out the Good Housekeeping!