Super Fun Guppy Preschool Paper Plate Crafts You'll Love
Preschool paper plate crafts are about to become your new favorite way to spend creative time with your little ones! Today, we're going to explore an engaging and easy-to-follow project that's perfect for busy moms and their creative kids.

Guppies, with their rainbow of colors, are one of the most popular aquarium fish, and with this craft, we're bringing that underwater magic into your home. Your children will have the chance to create their very own guppy fish with dazzling scales and cute little faces.
Aside from their bright colors and fun shapes, guppies are a wonderful way to introduce children to the wonders of nature and aquatic life. They can learn about the different types of guppies, their habitat, and even their fascinating color patterns.
These preschool paper plate crafts are perfect for all skill levels and can be customized to your child's preferences. So, grab your art supplies, and let's dive into a world of creativity.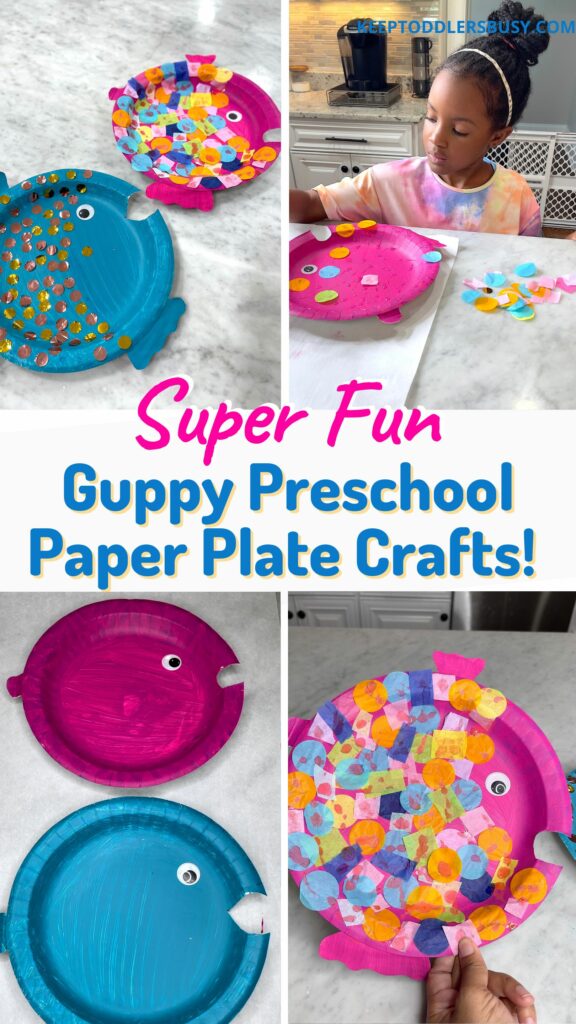 If you enjoy this project, you're going to love our other paper plate activities too! For more exciting crafts and activities, don't forget to follow me on TikTok and Instagram!
So grab your aprons and put on your crafty hats; it's time to create some vibrant Pasta Art with your kiddos!
Adorable Preschool Paper Plate Crafts
We hope you like the products we recommend. Just so you are aware, Keep Toddlers Busy may collect a share of sales from the links on this page. As an Amazon Associate, I earn from qualifying purchases. Read more about our links in my disclosure policy.
Paper Plate Craft Materials
Paper Plates (any variety or shapes)
Acrylic paint (assorted colors) or water based paint
Parchment paper to catch any dropped paint
Clear Glue and Scissors
Paint brushes
Colored Paper (for fins and tail)
Any other material you would like to use for decorating
Preparation For Easy Paper Plate Crafts
Now, let's break it down step by step:
Prep Your Fish
Paint a paper plate with your child's favorite color to create the guppy base. Discuss the colors of the ocean and the guppies themselves, then set the plates aside to dry. Once dry, use scissors to cut out a mouth shape for the guppy. Safety first – make sure to assist younger children with the cutting part.
Add Fins and Tail
Cut out fins and a tail from colored paper. Let your child choose the colors and assist them in cutting the shapes. Once the fins and tail are glued on, arrange them so your guppy seems to be swimming.
Bring The Preschool Paper Plate Crafts To Life
Add some personality to your guppy by gluing on googly eyes. This step helps in developing fine motor skills and encourages creative decision-making.
Create Colorful Scales
Use the tissue paper circles to cut out scales in a variety of shapes, such as circles, ovals, triangles, even hearts. Encourage them to explore different patterns and colors. Once they have their shapes, they can crumple the paper for texture and glue them onto the plate to create the guppy's beautiful, textured scales.
Add Sparkle and Shine
Sprinkle balloon confetti onto the wet glue, giving your guppy a magical shimmer. It's these little details that make your craft come alive!
Let Them Admire Their Work
Step back and admire your child's creation! You now have a delightful guppy fish ready to decorate your home.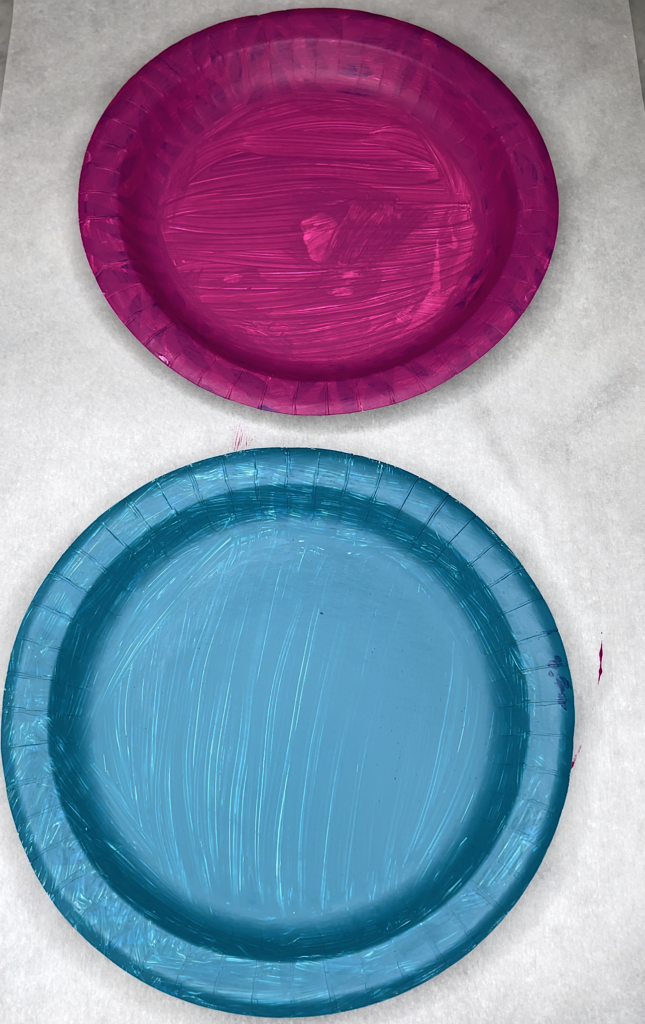 This craft is perfect for a rainy day, a themed party, or just some quality family time. You can even prepare the fish cut-outs ahead of time to have them ready for a spontaneous crafting session.
Preschool Paper Plate Crafts are not just fun, they're also a great way to develop your child's fine motor skills, color recognition, and creativity. And the best part is that you can do this project with supplies you likely already have at home.
Don't forget to snap pictures of your child's art and share them with us on social media! We can't wait to see your kids' creations!
Your kids' smiling faces with their colorful guppies will surely make someone's day!
Happy crafting!