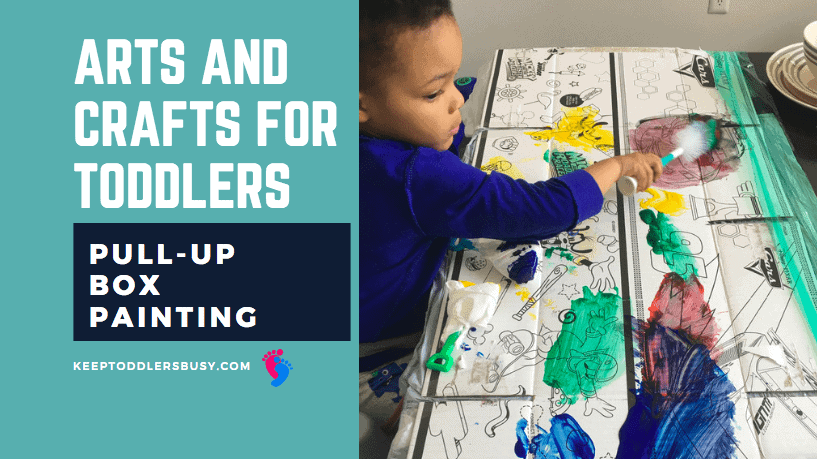 Arts and Crafts for Toddlers: Pull-up Box Painting
–
Hi ladies and gents! Here is a really quick idea involving arts and crafts for toddlers that any child will love! It actually turns out that non-focused art projects (process focused instead of product focused) for toddlers where they are able to be creative without a particular direction, is vital for development. You can read more about that HERE. So I have made a conscious effort to allow my children creative freedoms 🙂
I am all about saving money whenever possible so I was delighted when I re-discovered that some of my son's old pull-up boxes that I was about to throw away were actually made for double use. (I knew I saved them for a reason lol)
These inside of these pull-up boxes actually are designed to be colored on, so I instantly thought to myself, painting would be super fun as well. Finger painting can be very messy, so these boxes were actually perfect because not only are they thick, but they cover a lot of space. (For spillage)
Take a look below at the fun that went down in the Hollomon house with pull-up boxes and a finger paining set from the Dollar Store.
–
Box Toddler Craft: How To

–
Paint Preparation
–
So I got creative today lol. I used an old baby bottle cleaner for the brush if he got tired of using his finger, and I used plastic bags and wrapping paper to protect the dining room table.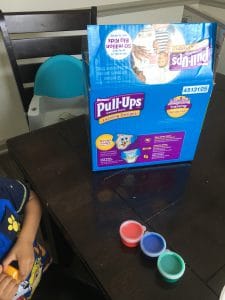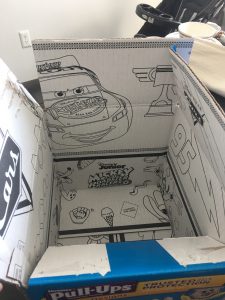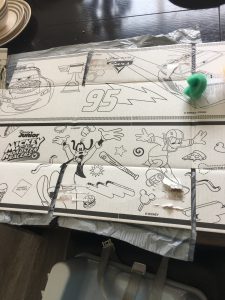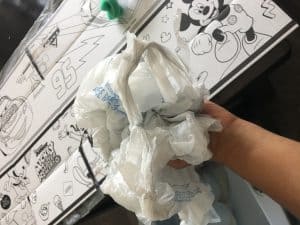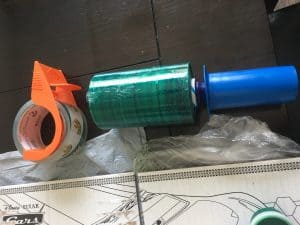 –
Paint Time!
–
Yes, his shirt is turned inside out on purpose 🙂
–
–
Round Two a Few Days Later
–
–
Bonus
–
Here are more greats ideas for toddler's arts and crafts activities!
–
–
–
Would you try this with your toddler?? Let me know below! Also don't forget to check out my post on 20 awesome arts and crafts ideas for kids and 9 of the best learning apps for preschoolers for more fun ideas for keeping your tot busy!

–
–