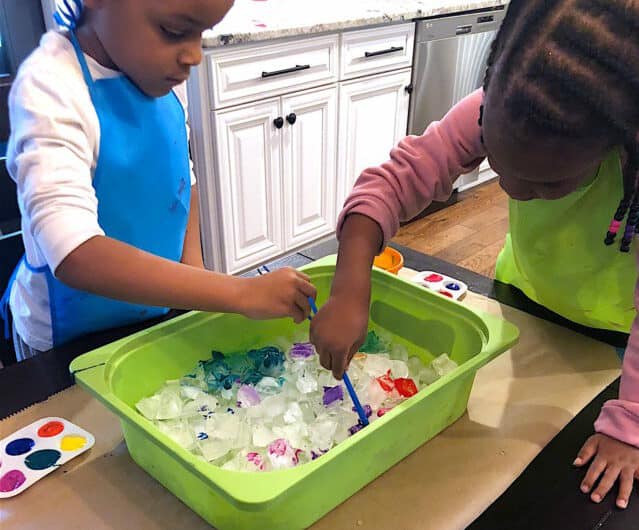 15 Amazing Summer Craft Activities For Kids
---
So the kids did a super easy and super fun ice painting activity yesterday. It's the perfect activity to start off my post on easy summer craft activities for kids!
We decided to complete the activity on the breakfast nook table but it would be a perfect outside activity. Both the kids really loved it and it took a while to paint all the cubes. They also played with the ice water afterwards.
This activity is great for fine motor development, identifying colors, creativity and exploration, and more!
The set up for this is super easy, so in a very short amount of time, using materials that you may already have in the house, you should be able to set this activity up for some fun with the kids. So take a look at how we did this toddler project quick and easy!
If you love activity ideas, check out my recent post on 20+ EASY Popsicle Stick Crafts For Kid or space shuttle craft post! Also, head on over to Pinterest and follow me for daily update craft ideas!
Summer Craft Activities For Kids
1.Ice Painting Summer Craft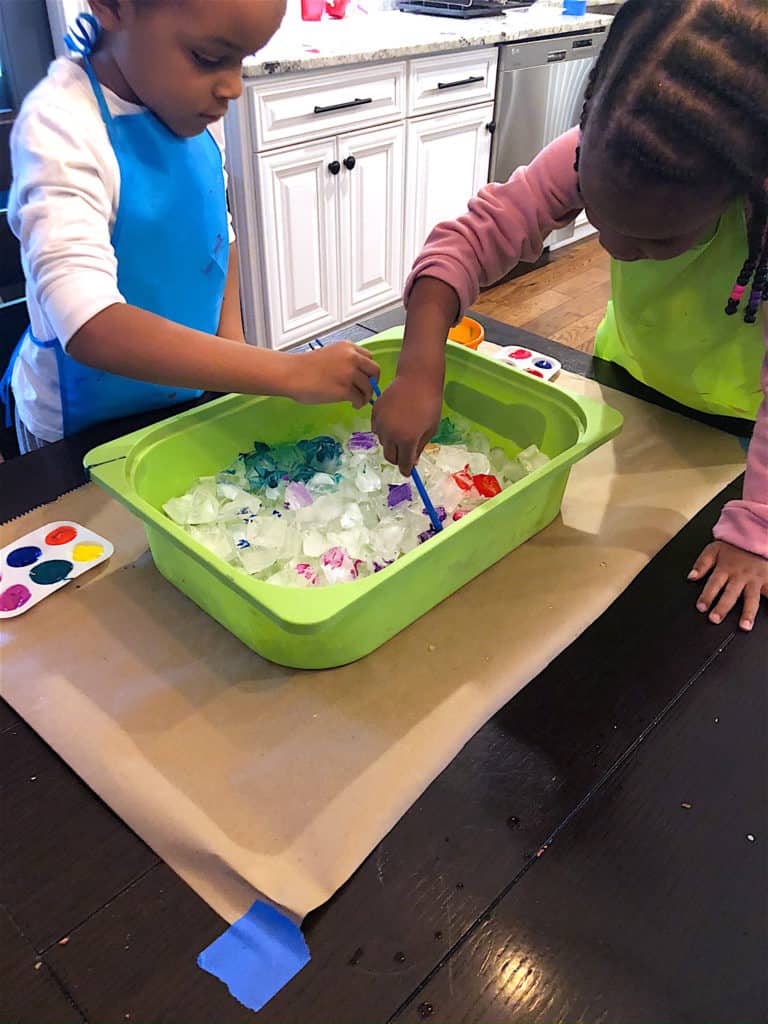 Materials
1.Large roll of Brown Paper to catch any splashed water. I usually buy three or four at a time because they can be used for sooo many things but you can get thicker rolls online here. (you could also use a towel or go outside!)
2. Washable Paint for Kids- My favorite brand is Crayola washable paint.
3. I use paint tape to hold the paper down because it comes up easy and doesn't leave residue behind.
4. Art smocks of art bibs for the kids. I currently use this smock but I'm looking to get one with sleeves like this one. Or just throw on an old shirt!
4. A bin or container to put the ice in.
5. Large kids paint brushes!
We hope you like the products we recommend. Just so you are aware, Keep Toddlers Busy may collect a share of sales from the links on this page. As an Amazon Associate I earn from qualifying purchases. Read more about our links in my disclosure policy.
Ice Painting Setup
1.I started by spreading the brown paper on the table and taping the edges to the table so the paper wouldn't move. This was just a step to catch the mess.
3. Next get the paint ready for the kids. The paint goes pretty far so you don't need to poor that much. (see pictures). I provided the brushes, paper towels, and bowl of water.
4. Poor in the ice and watch them paint and have fun 🙂
For more toddler painting activities visit one of my favorite kids activity bloggers at Toddler Approved as well!
Check out this painting activity and much more on my Instagram page and be sure to follow for daily craft ideas!
2. Popsicle Decorating
Get the details in my popsicle stick crafts post!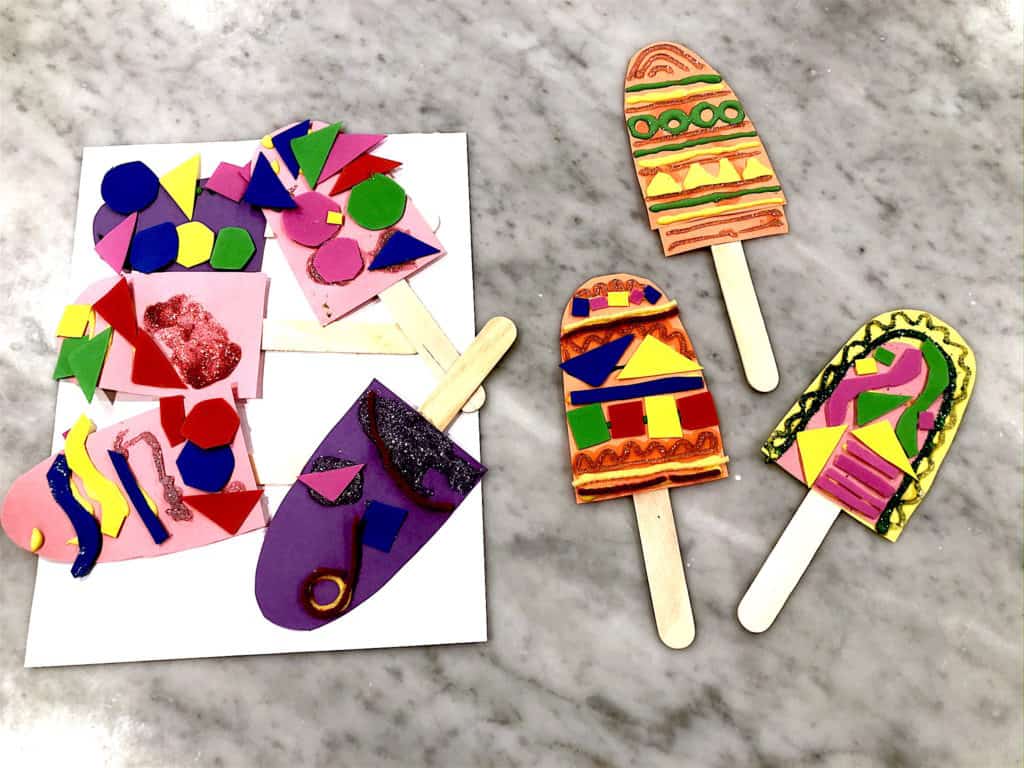 3. Chicka Chicka Boom Boom Sand Dig
Awesome kid's activity for outside! Check it out in my chicka boom boom post!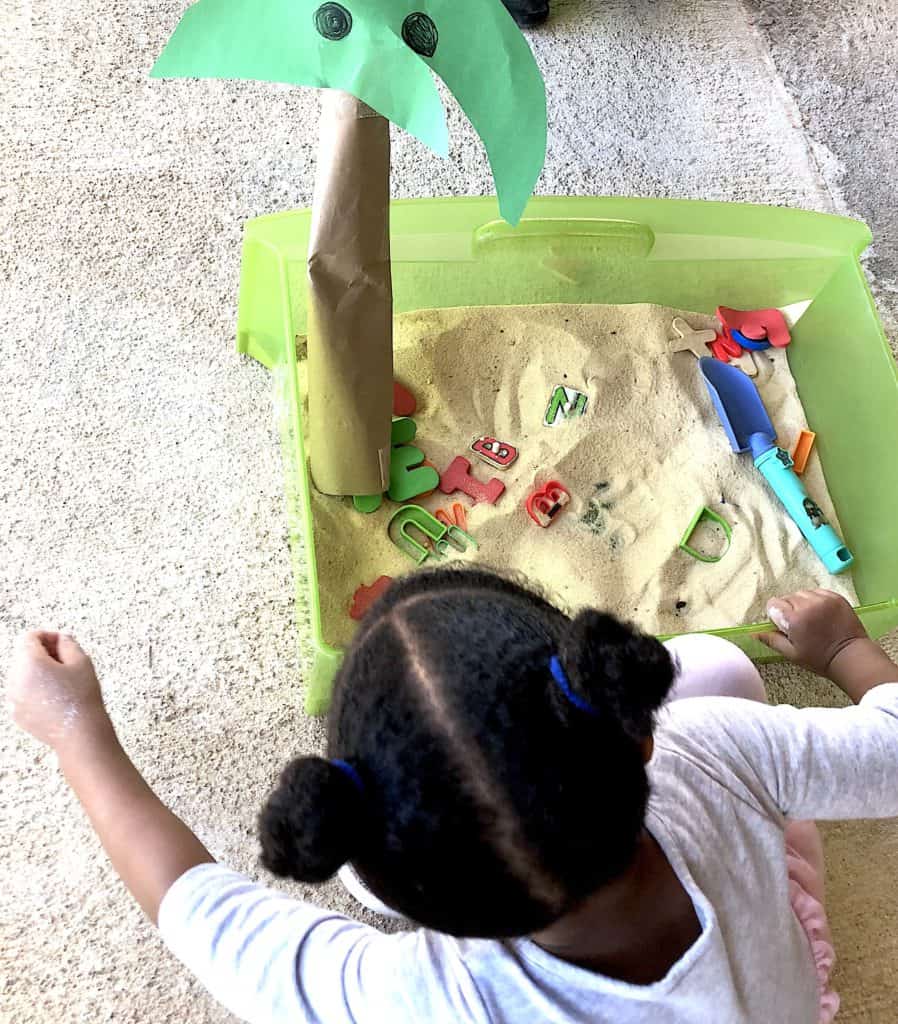 4. Outside Animal Paper Plate Crafts
This is a great craft that can be customized for your child's fav animals! Check it out in my zoo animal crafts post!
5. Frozen Pom Pom Activity
Another great toddler activity for outside! Check it out in my preschool pom pom craft post!
6. Toy Friends Picnic
View this fun activity on my keep toddlers busy post! The picnic is even better OUTSIDE!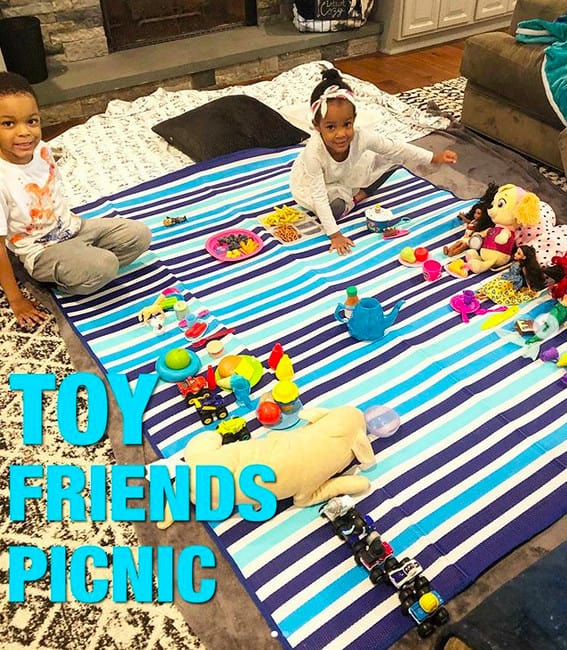 7. Do a Toddler Science Experiment
My kid's absolutely adore this activity! Check it out in my toddler science experiments post!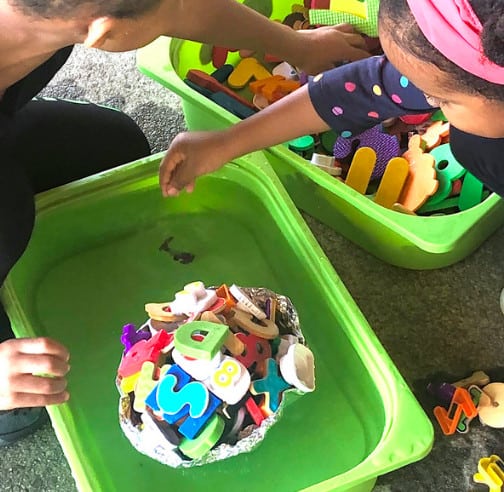 8. Cotton Ball Ice Cream Craft
Ice cream is always great for the summer! Check it out at Toddler at Play!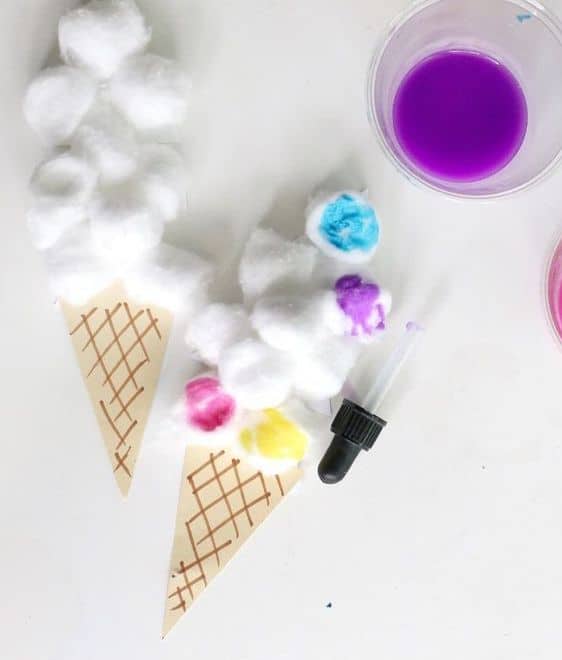 9. Cupcake Caterpillar Craft
I think about summer, bugs definitely come to mind! Check it out at Glued to My Crafts!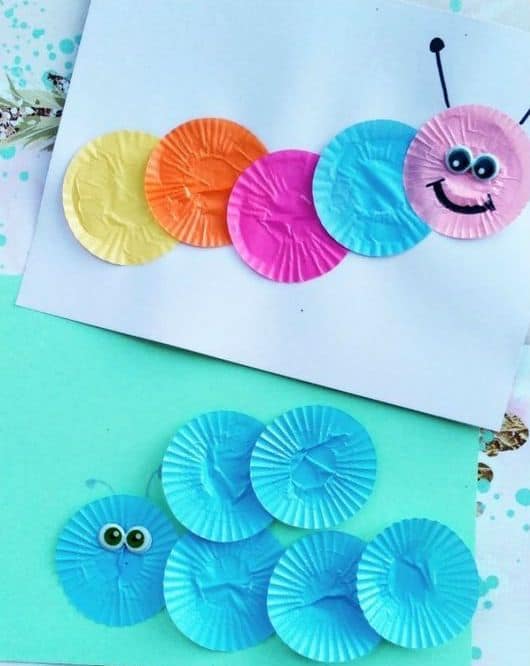 10. Popsicle Fine Motor Craft
Get the how to at A Dab of Glue Will Do!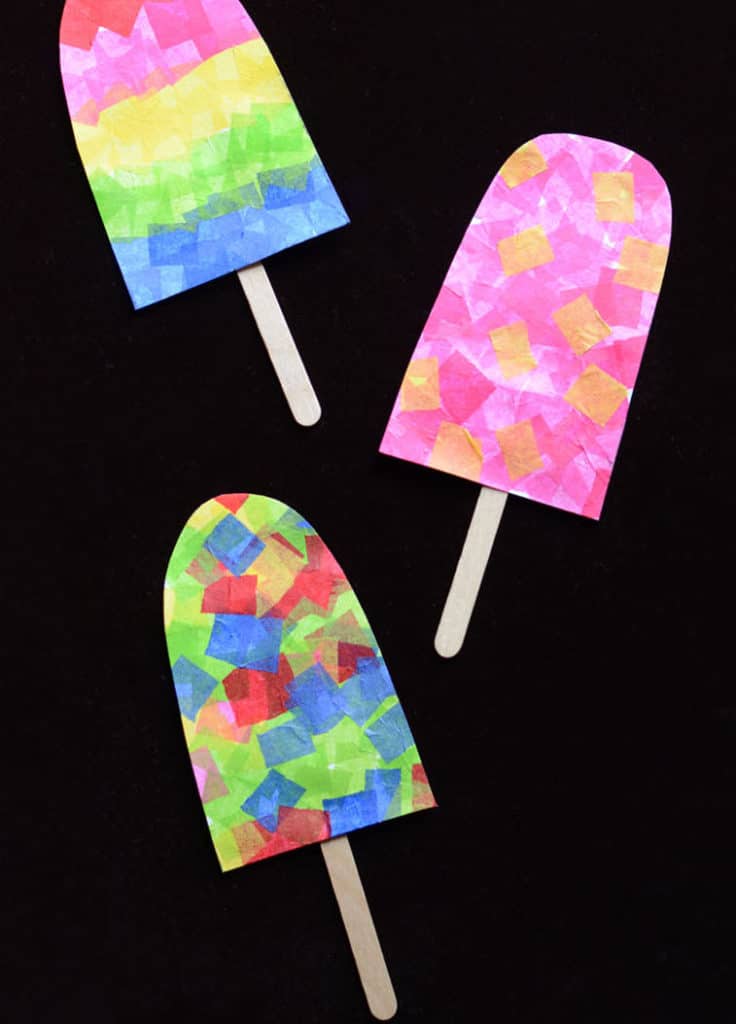 11. Squirt Gun Painting
I love this idea! Check it out at Fire Flies and Mud Pies !
12. Watermelon Painted Rocks
This is an awesome craft I plan to do soon. Get the how to at Projects with Kids!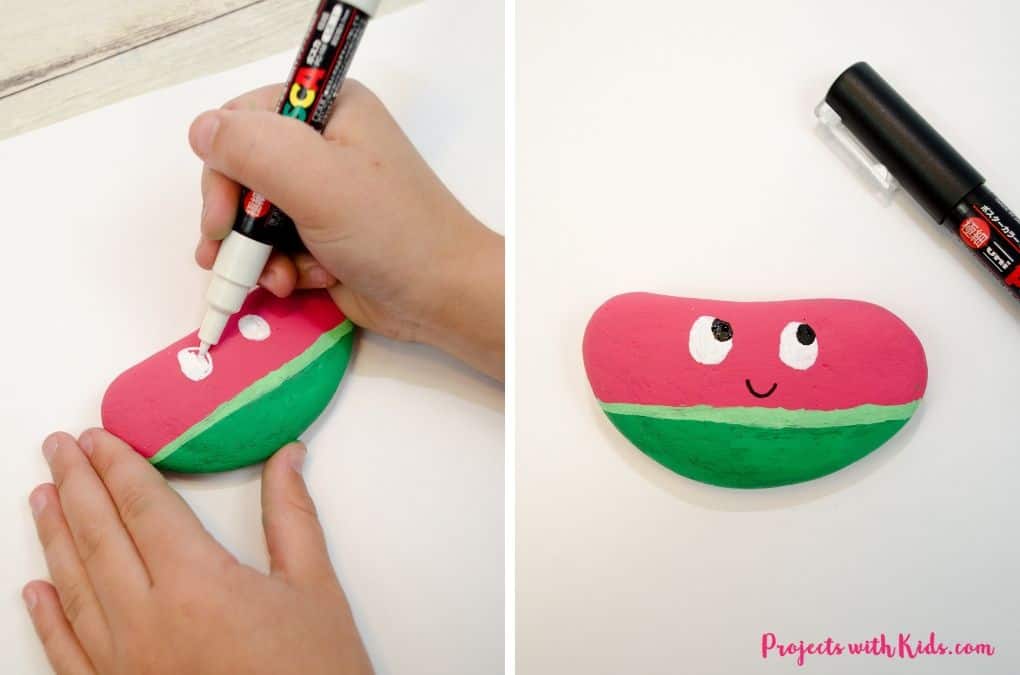 13. Paper Fan Watermelon Craft
This one cools me down just looking at it. Check it out at The Kindergarten Connection!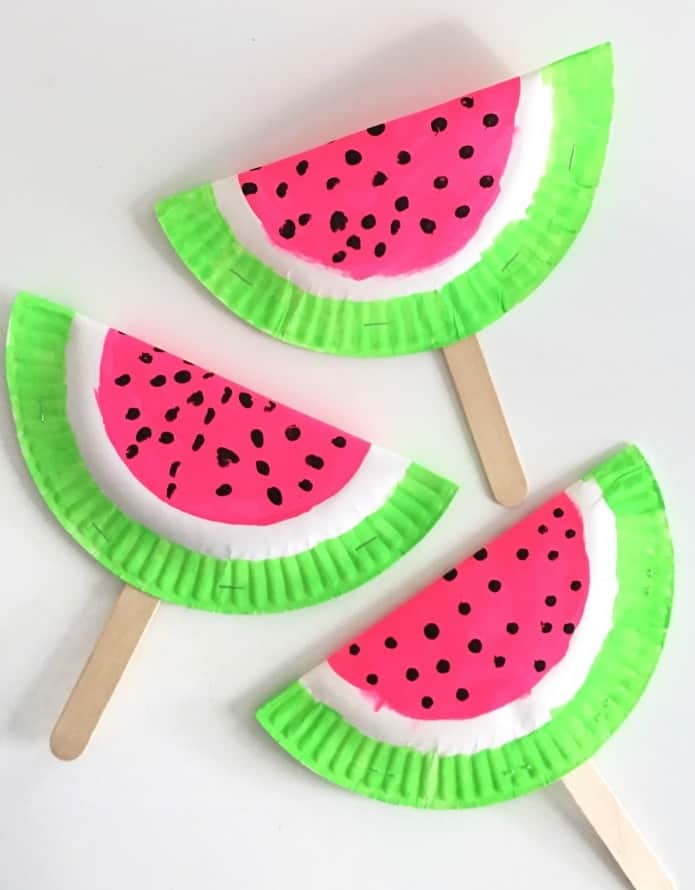 14. Paper Lemonade Craft
This is so cool! Check it out in my Pitter Patter Art post!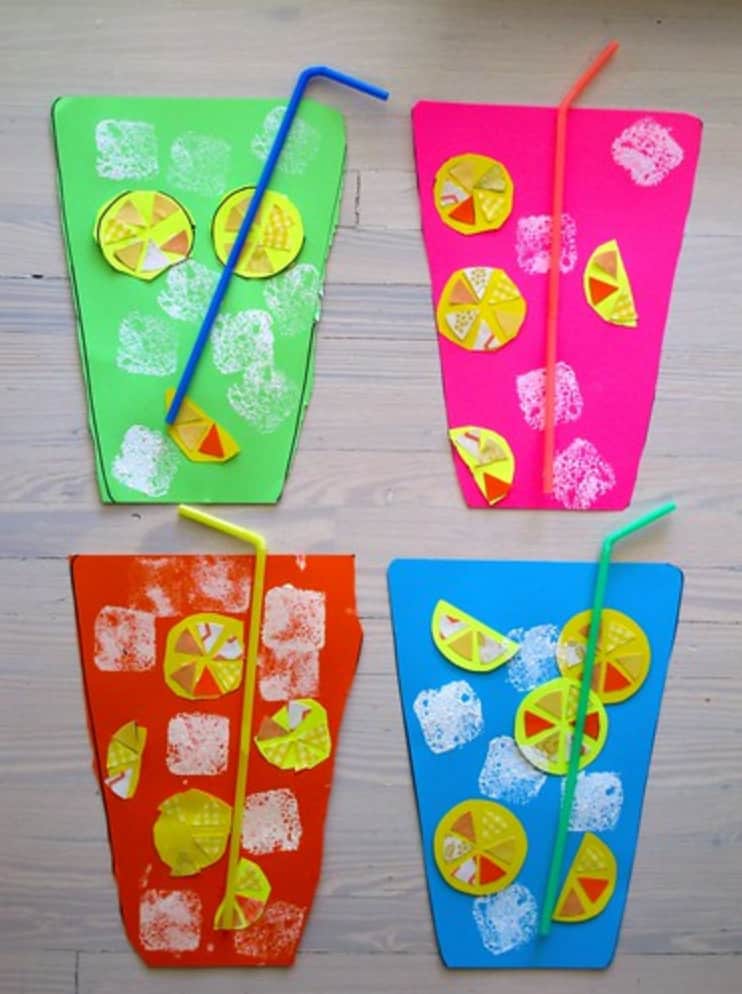 15. Easy Watermelon Slime
Awesome kid's activity for outside! Check it out at The Littles and Me.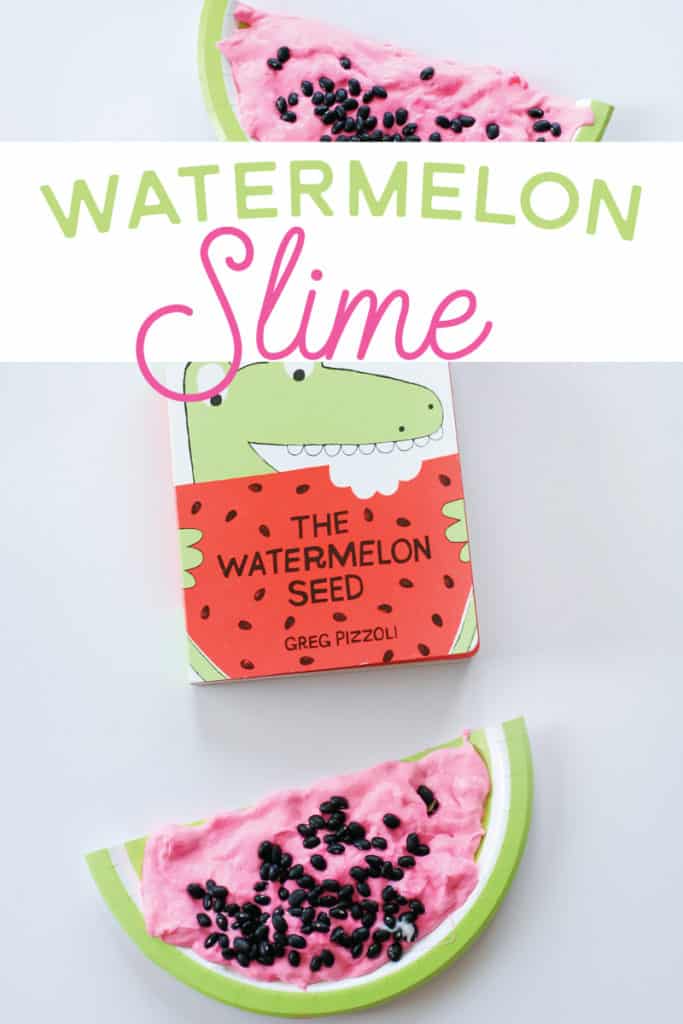 ---
Check out this video for more cute ideas!
I hope you enjoyed this fun and easy ice painting post! Please comment below and let me know some activities that keep your kids entertained! I would love to see some additional ideas!
Also check out my posts on a great pom pom frame craft and popsicle stick crafts for more fun ideas! Hands On As We Grow also has amazing paint ideas for kids.
Also, remember to sign up for your FREE weekly activities planner on the top or the right side of the page and check out my printables page
I've been an activity mom for almost 9 years and have over 15 years of experience crafting, writing, and creating. My mission is to bring fun, balance and learning to your busy homes with activities, tips, inspiration, and organization!