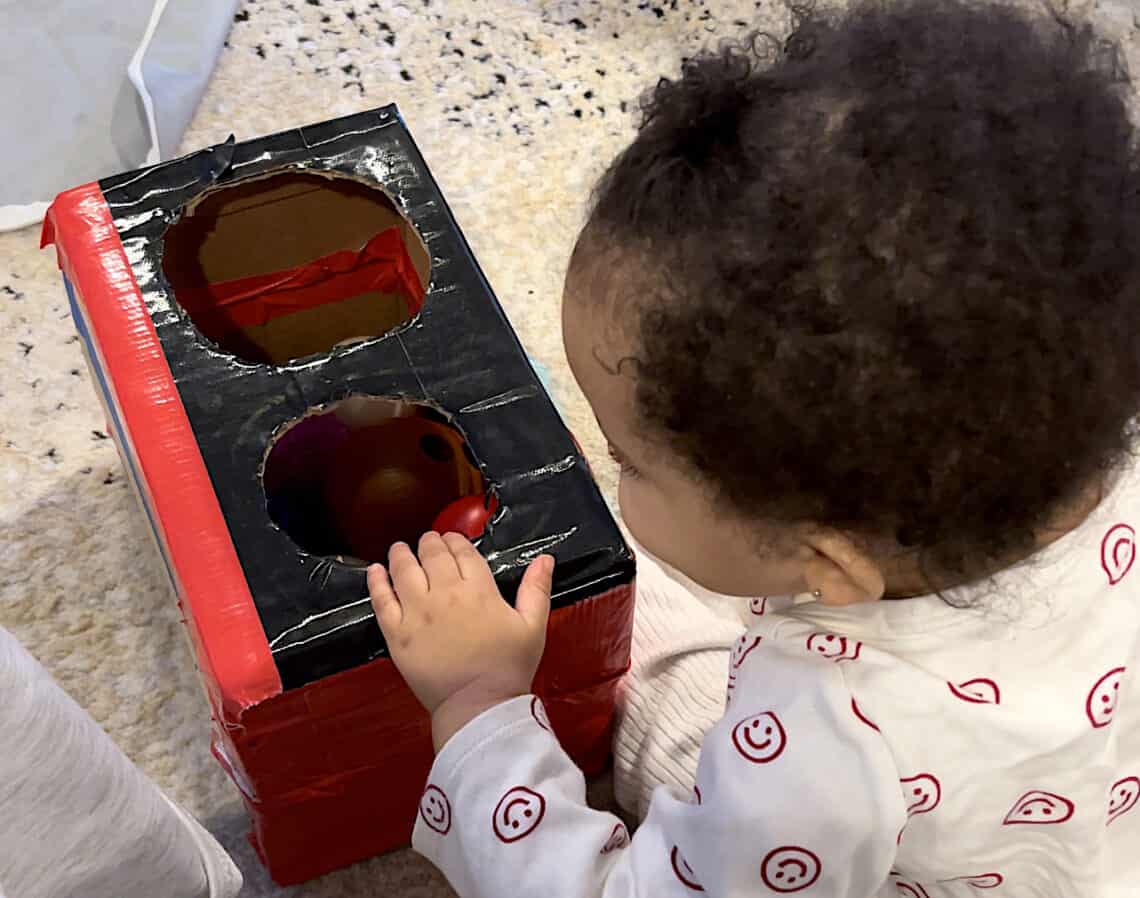 A Super Easy Baby Ball Drop Activity Your Child Will Love
---
Whew that was fast! My third and last baby officially turned one and she is getting into everything and learning so much! So today I wanted to share a simple baby ball drop activity that will help your baby continue to develop and have fun with some spatial awareness and provide some bonding time for you as well.
This simple activity using a box, tape and scissors will be a go-to activity for your child. And all you need is about 10 minutes to set it up! I used balls in this example but your baby can actually drop whatever he/she likes (or you like) in the box and you can decide which shapes you want to cut into the box as well.
The great thing about this activity is that you can make it into whatever you like and your child will get lots of fun and learning from it!
If you are looking for another great baby activity, check out this mess free baby art activity!
–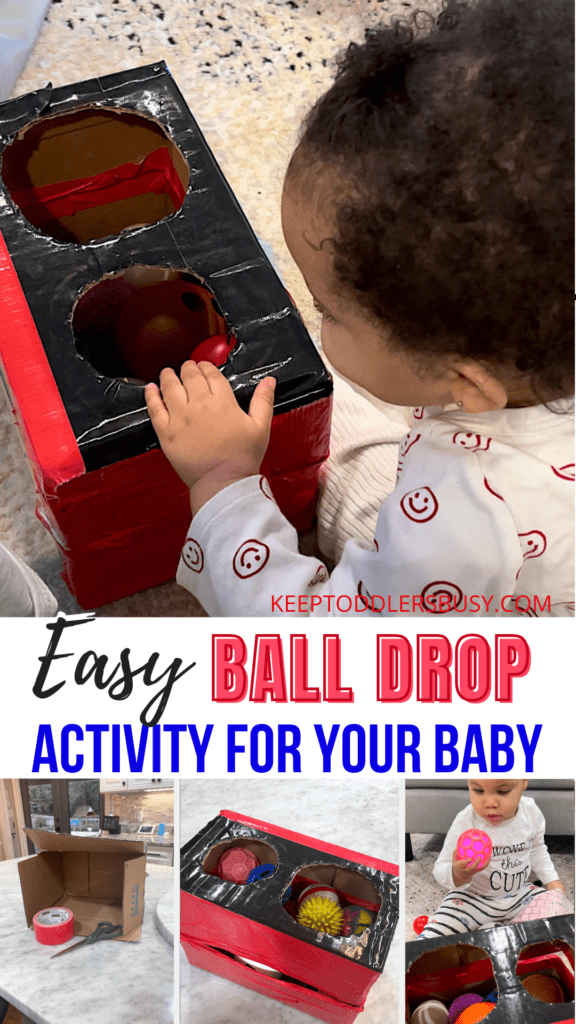 As babies reach around 6 or 7 months of age, their spatial awareness will expand and their distance vision has improved, wanting to reach to items around them. Around 8 months to 10 months, your baby should be able to recognize when you took a toy or an object away from him and will follow it with his line of sight.
As they get older, games that involve disappearing and reappearing objects, like peek-a-boo and ball drop, can be pretty exciting!
For more information, check out Brightside Academy Ohio's article on Spatial Relationship and Early Child Development for babies.
Take a look below at my TikTok video and check out how we did an easy ball drop activity for Kinsley!
–
Make Your Easy Baby Drop Box
We hope you like the products we recommend. Just so you are aware, Keep Toddlers Busy may collect a share of sales from the links on this page. As an Amazon Associate I earn from qualifying purchases. Read more about our links in my disclosure policy.
Easy Supplies For Your Baby Ball Drop Activity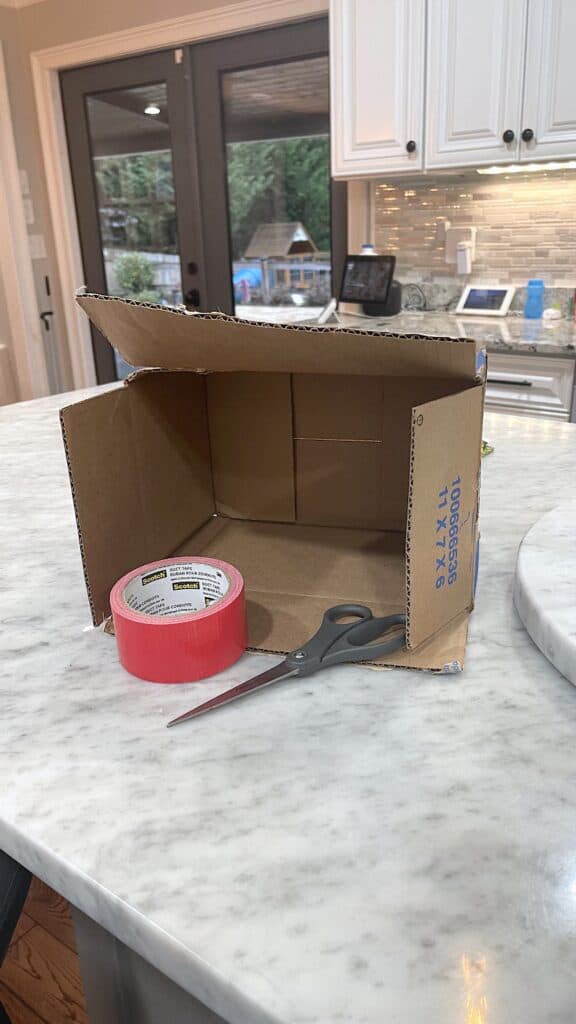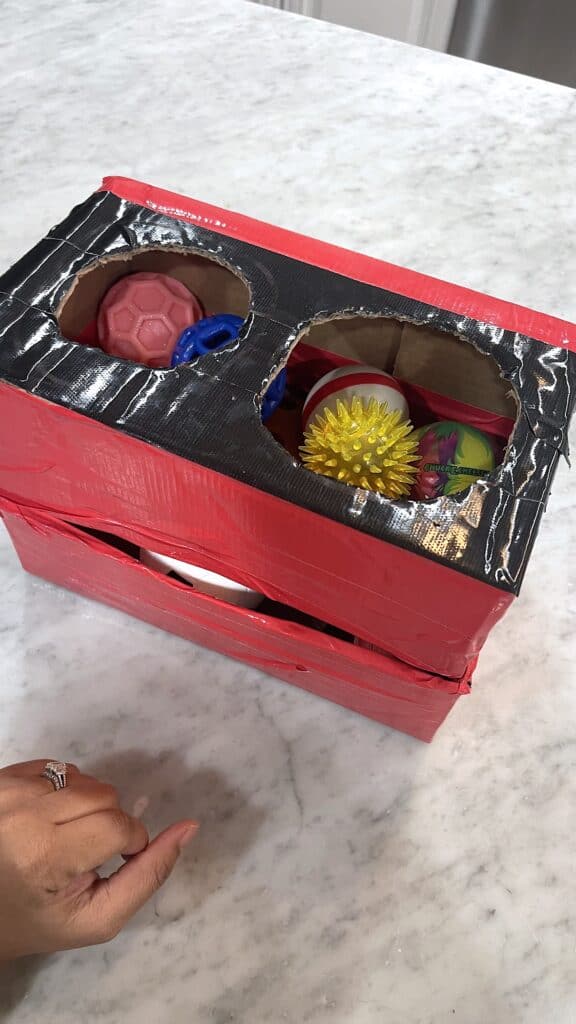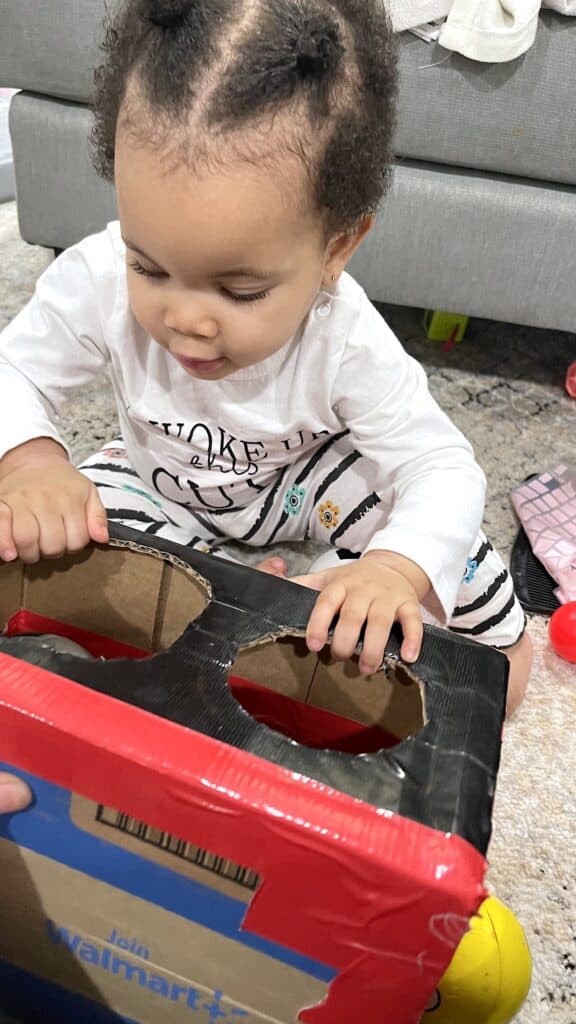 I hope you enjoyed this super easy baby ball drop activity for babies! I would love to see some of your spatial awareness ideas below so please share!
Also, remember to sign up for your FREE weekly activities planner on the top or the right side of the page and check out my printables page!