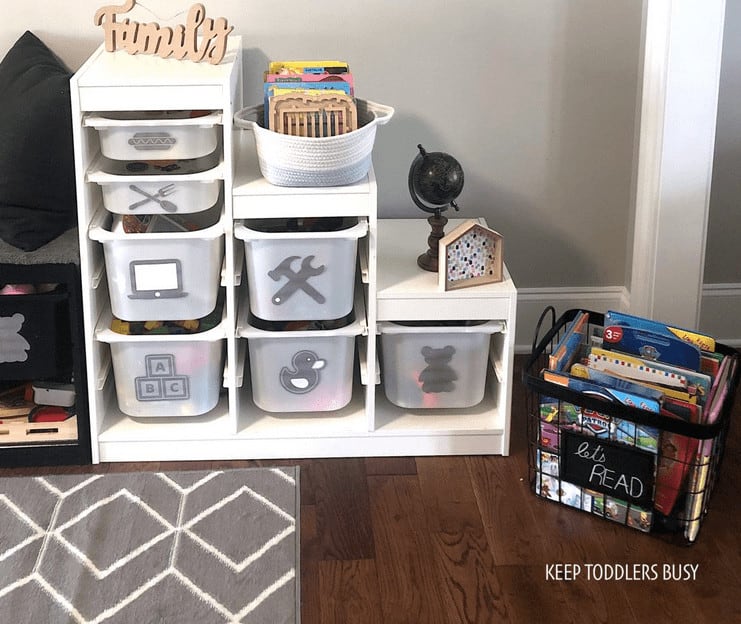 How To Make Custom DIY Printable Labels Using Canva
---
Wondering How To Make Beautiful Custom Labels For Your Storage At Home? Well I Have Put Together an awesome tutorial to make DIY Printable Labels using Canva That Will Have You Printing Playroom Storage Labels In No Time.
I have a new found love for labels after making a decision to decorate our home that still feels like a new home. After I published my playroom makeover update a few weeks ago, I got so many messages asking where I got the labels. So I thought, why not record a quick tutorial?
When I was redecorating my kid's playroom, I found myself debating the best way to label them. Should I go bold or subtle, buy or print. I'm pretty happy with the decision to print out custom labels! And it was easy.
Also check out my post on kids playroom storage for more ideas! Take a look at the video I recorded below explaining how to easily make labels using Canva, and hopefully that allows you to choose the look that you like best for your next project!
Sneak Peek! Use the Elements tool to find label images!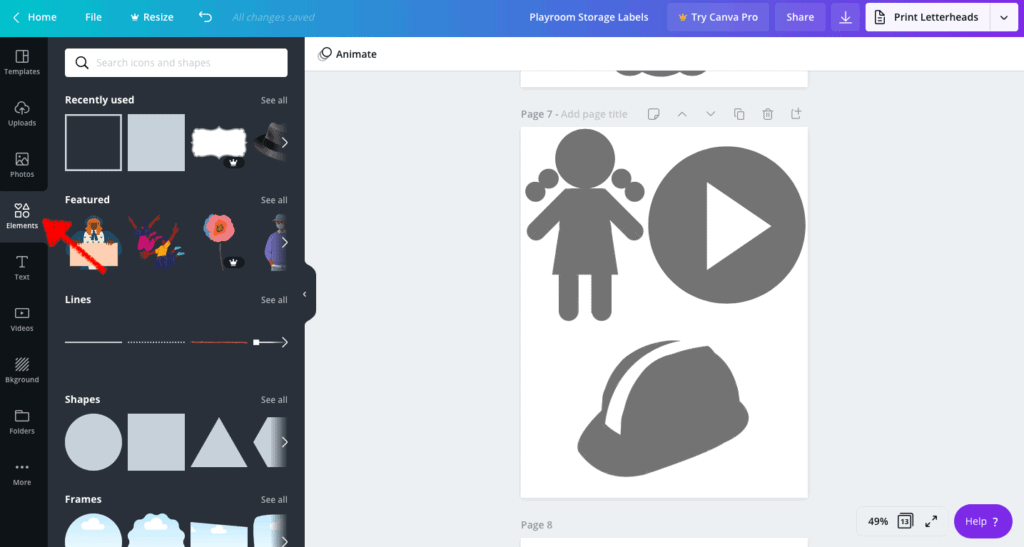 More Labeling Ideas for Storage
We hope you like the products we recommend. Just so you are aware, Keep Toddlers Busy may collect a share of sales from the links on this page. As an Amazon Associate I earn from qualifying purchases. Read more about our links in my disclosure policy.
I thought I would provide some additional ideas for those of you who are trying to decide how you will label! Take a look below at some ideas from amazing organization mommies!
Chalk Labels are my absolute fav for ease of use! You can go with pre-made labels or cut-yourself labels.
2. I love this for those of you who have label makers. The peg board and cups are actually from IKEA.
3. I love the concept of the packing tape labels! Get a how-to at Parent Vault!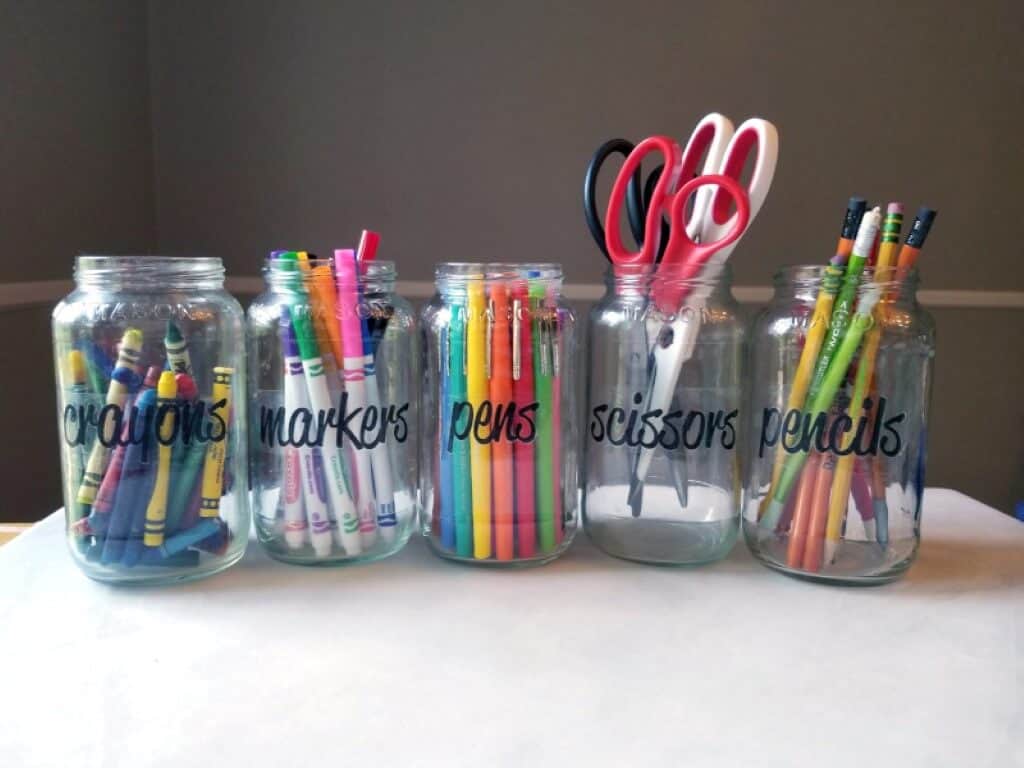 4. These are SOO cute! Check out the How-To at The Homes I Have Made!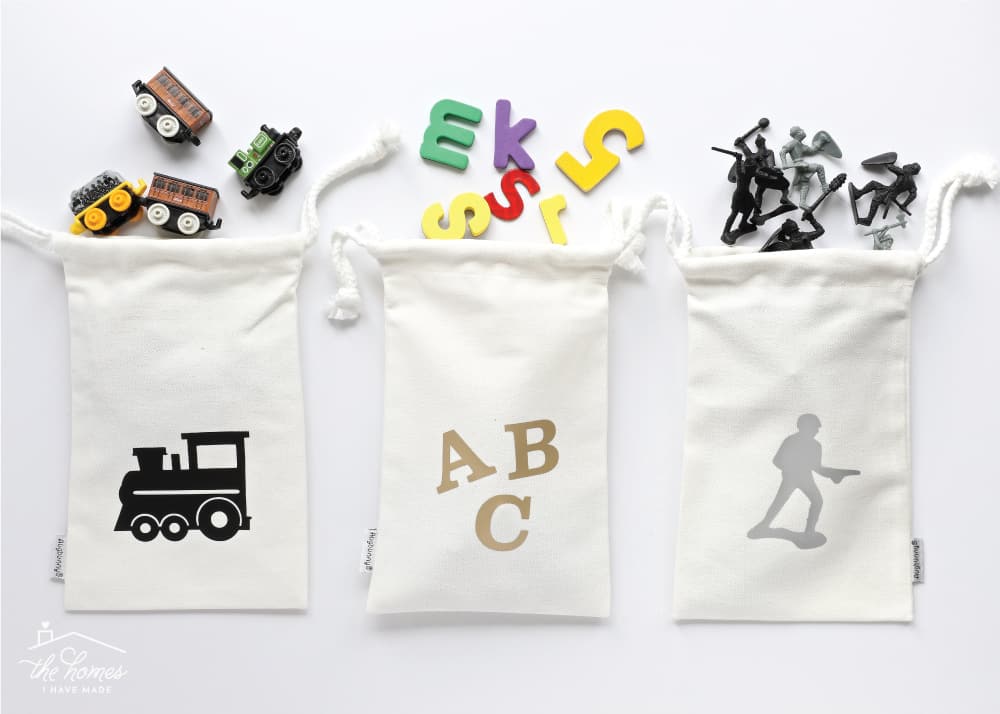 5. You can't go wrong with pre-made printable playroom labels! I love these from Etsy.
So that's it! That's my kid's storage Canva labels in a nut shell. Now obviously they don't always keep it this clean and organized in the right bin at all times, but it makes life a whole heck of a lot easier!
The little things really count and it makes a difference to be able to tell my daughter to go put all of her blocks in the block bin. Then she can go look and see which bin has the picture of blocks. Priceless. (for my sanity lol)
My hope is that someone can use this as inspiration! (and it can make your life easier too)
If you would like some free playroom prints, make sure to sign up for our newsletter and get them sent to your inbox!
Please comment below and let me know what you think about these labels! Or do you have some awesome ideas to share? Please do!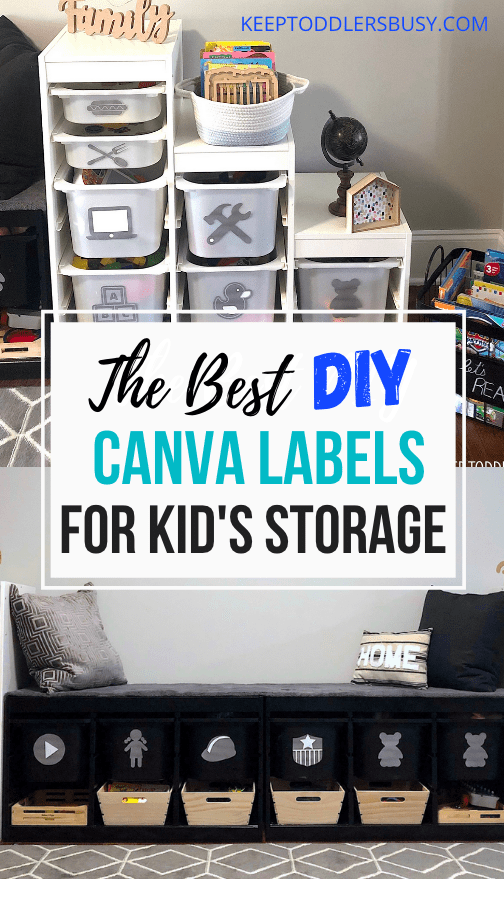 I've been an activity mom for almost 9 years and have over 15 years of experience crafting, writing, and creating. My mission is to bring fun, balance and learning to your busy homes with activities, tips, inspiration, and organization!