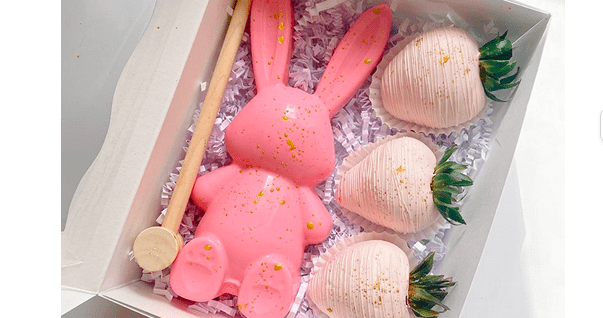 30 Perfect Easter Gifts For Kids That They Will Love
---
I am super excited for you to check out these absolutely perfect Easter gifts for kids!
It's spring already and I just can believe the months have been flying by so fast this year already. Easter is already coming up in the next couple of weeks and I can't and I want to get a head start this year.
Are you shopping for your kids or possibly your grandchildren and wondering what to get them? Sometimes it can be so hard to navigate the endless world of STUFF.
I know from experience that many toys and gifts will only get one day of use, so I have been scouring the internet to find the best of the best.
I'm excited to share an amazing compilation today and I believe that kids will actually enjoy and use these.
To make it easier, I included links from widely used Target and Amazon. I know for me, it's easier to get all my gifts in one place online.
Easter Gifts For Kids
We hope you like the products we recommend. Just so you are aware, Keep Toddlers Busy may collect a share of sales from the links on this page. As an Amazon Associate I earn from qualifying purchases. Read more about our links in my disclosure policy.
Be sure to click the pictures to get more details and also check out my post on Easy Easter Crafts For Kids and Alphabet Surprise Eggs
Educational Easter Gifts for Kids
1. Montessori Matching Eggs
2. Wooden Easter Puzzles
3. Sing and Play Harry The Bunny
So cute! Interactive Harry sings Harry the Bunny songs, teaches them how to count to 10, and recites the alphabet.
4. Easter Maze Book For Kids
5. Dig Dino Eggs STEM Set
6. I Spy Easter Book
7. Baby Sensory Eggs
8. One, Two, Peep Finger Puppet Board Book
What toddler wouldn't love this little cutie pie book?
9. 6pc Paint-Your-Own Wood Easter Eggs Kit
10. Guess How Much I Love You Board Book
Another cool learning toy/book to add to the list!
Yummy Kid's Easter Gifts
11. Lindt Easter Basket with Gold Bunny
This is such a classic, and yummy! ( I may get one for me lol)
12. Easter Candy Gift Tin with Chocolate Covered OREO Cookies
13. Easter Egg Shaped Sugar Cookie Decorating Kit
It's yummy and a great activity. It's perfect for this list.
14. Easter Bunny Crispy Bar
15. Orange Carrot Patch Fudge Dipped Pretzel Rods
So fun!
16. Marvel Universe Plastic Egg Hunt
17. Disney Plastic Egg Hunt
18. Lindt Easter Milk Chocolate Gold Bunny – 3.5oz
Trusted Easter Tradition by Families Worldwide lol
19. Easter Bunny Bark with Belgian Milk Chocolate
Fun Easter Gifts For Kids
20. Frienda 6 Pieces Round Flower Sunglasses
21. Easter Eggs Bunny Stress Balls
22. Chocolate Bunny Easter Popper
23. 4 Pack Easter Fidget Popper
24. Easter DIY Basket Sewing Kit for Kids Beginners
This is a great toy for learning a valuable skill!
25. LEGO DOTS Unicorns Forever Bracelet
26. Playfoam
27. Unicorn Deformation Easter Eggs
28. Paint-Your-Own Stone Butterfly Kit
This is perfect for kids that love crafts and experiments!
29. Paint-Your-Own Wood Bead Sign Kit
This is super cool and provides a creative learning experience!
30. Easter Gifts For Kids: Create-Your-Own Foam Easter Eggs Kit – Mondo Llama™
Also, Check out this fun Easter Project from Fransesca!
For even more ideas, check out Country Living on the Easter hunt finds!
I hope you enjoyed these awesome, fun filled Easter gift for kids! I think the kiddies will really love these. I hope it brings joy to your family during this time of year
Please comment below and let me know any additional ideas that you have planned for the family over the season. I would love to see a if these toys were a success.
Also, remember to sign up for your FREE weekly activities planner on the top or the right side of the page and check out my printables page.