10 Awesome Fine Motor Activities Preschoolers Will Love
---
Today I'm excited to share some awesome fine motor activities preschoolers will absolutely love! ( and toddlers) The first activity is a super easy spaghetti stacking crafts that is has hardly any prep. Then I compiled an awesome list of fine motor crafts from mommies who know what they are talking about!
The set up for all of these are super easy. Again, I basically consider them no prep activities, which is my favorite kind of activity. Using materials that you may already have in the house, you should be able to set up many of these activities up in just a few minutes for some fun with the kids.
If you love activity ideas, check out my recent post on 15 summer craft activities or another chicka boom boom sensory activity post! Also, head on over to Pinterest and follow me for daily update craft ideas!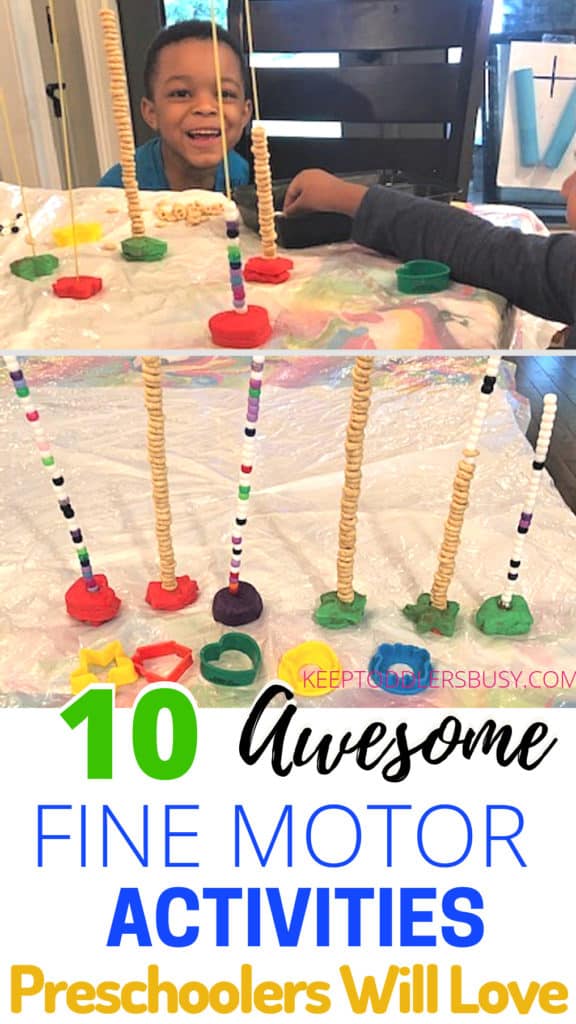 Fine Motor Skills Preschoolers Will Love
Keep Toddlers Busy is a participant in the Amazon Services LLC Associates Program, an affiliate advertising program. As an Amazon Associate, I earn from qualifying purchases. Read more about these links in my disclosure policy.
1. Spaghetti Stacking with Cheerios and Beads
Materials
1.Any cereal with a loop or hair beads if you have them
2. Uncooked spaghetti strings
3. And type of dough or Play doh that will hold spaghetti upright
How – To
1.I decided to cut the play-doh with tools just for fun but it's not necessary.
2. Then stick the spaghetti in the string and watch the fun!
3. Make it a contest and the kids will love it more 🙂
Take a look at the how-to with the pictures below!
For more some toddler activities visit one of my favorite kids activity bloggers at Toddler Approved as well!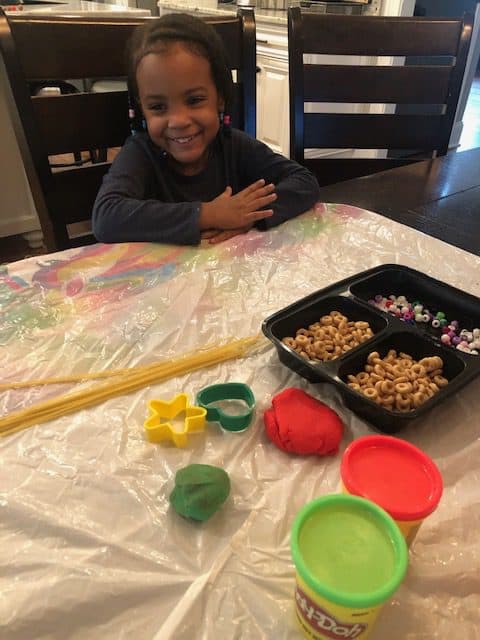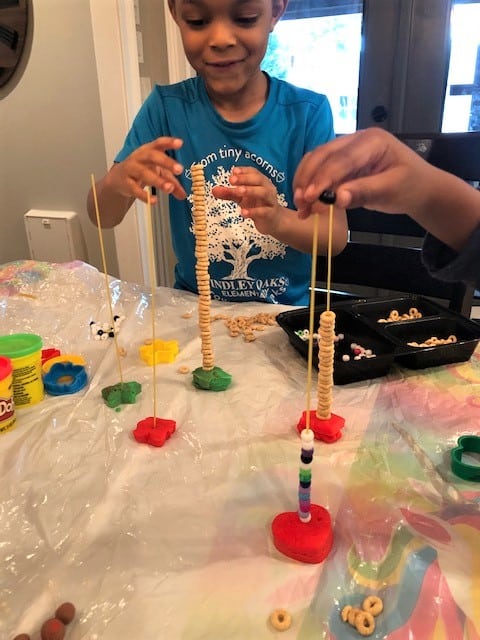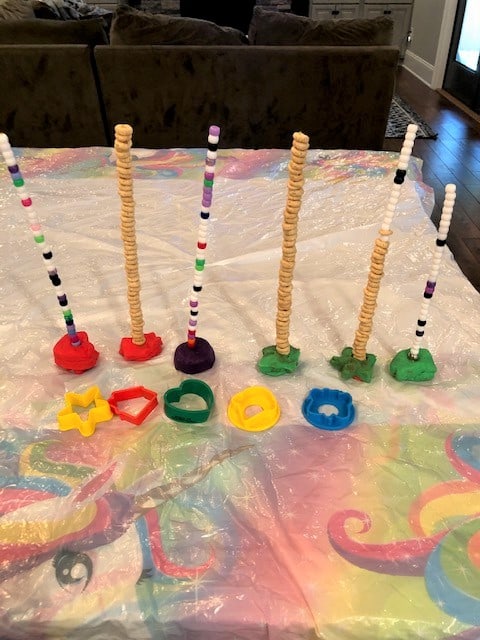 2. Pasta Play activity from Messy Little Monster
3. Bead Caterpillars from Messy Little Monster
4. Alphabet Clothes Line From Frugal Fun For Boys
5. Button Stacking from Coffee Cups and Crayons
6. Painting with Q-tips for Fine Motor Practice from Lemon Lime Adventures
7. Fine Motor Play-doh Tray with Little Bins For Little Hands

8. Patterned Bead Snakes from Mess For Less
9. Sticker Names Activity by Busy Toddler
10. Early Writing Skills from Busy Mommy Media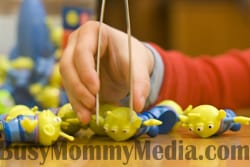 ---
Check out this video for more fine motor activities for kids!
I hope you enjoyed this fine motor activities post for toddlers and preschoolers! Whether you were told by a doctor that it would be a good idea to work on fine motor skills, or you just want to add a level of developmental play to your routine, I hope you got some great ideas.
Please comment below and let me know some fine motor activities you do to keep your kids entertained! I would love to see some additional ideas!
Also check out my posts on a great pom pom frame craft and popsicle stick crafts for more fun ideas!
Also, remember to sign up for your FREE weekly activities planner on the top or the right side of the page and check out my printables page