Preschool Shape Activity: Shape Stamping
---
A few days ago the kids did a super fun preschool shape activity that we hadn't done before and I couldn't wait to share it! We love using paint with the protection or brown paper because it makes all the mess easier to clean up. Throwing in the shapes was a little different and a great way to learn about shapes and colors. It's also good to just explore and be creative sometimes.
The set up for this is super easy, so in a very short amount of time, using materials that you may already have in the house. So take a look at how we did this toddler project quick and easy!
If you love activity ideas, check out my recent post on fine motor activities and also my homeschool room ideas post to prepare for home schooling if you are new to it! Also, head on over to Pinterest and follow me for daily update craft ideas!
Paint Stamp Preschool Shape Activity
Materials
1.Large roll of Brown Paper. If you look at some of my latest posts, you will see that I use this a lot. I usually buy three or four at a time because they can be used for sooo many things but you can get thicker rolls online here.
2. Washable Paint for Kids- My favorite brand is Crayola washable paint.
3. I use paint tape to hold the paper down because it comes up easy and doesn't leave residue behind.
4. Art smocks of art bibs for the kids. I currently use this smock but I'm looking to get one with sleeves like this one. Or just throw on an old shirt!
4. Napkins to wipe off the paint shapes.
5. Any shapes or play-doh cutter toys you find around the house!
Keep Toddlers Busy is a participant in the Amazon Services LLC Associates Program, an affiliate advertising program. As an Amazon Associate, I earn from qualifying purchases. Read more about these links in my disclosure policy.
Setup
1.I started by spreading the brown paper on the table and taping the edges to the table so the paper wouldn't move.
2. Next I spread out four colors of paint for each kid. I let them pick the colors that they wanted to use. Spreading out the paint so that it is fairly thin is an important step. It made the stamping much easier and we wasted less paint.
3. My last step was to provide the shapes and divide them up evenly so the kids wouldn't fight over them lol. I provided the paper towels for wiping as well.
4. As they stamped, I did help to guide them, as I usually do. And after we were done, i just picked up the paper and put all the toys in the sink to rinse them off. Super easy clean up! (if they kids don't get dirty :))
And that's it! For a great shape activities list, check out My Bored Toddler's post!
Check out another painting activity from my Instagram page and be sure to follow!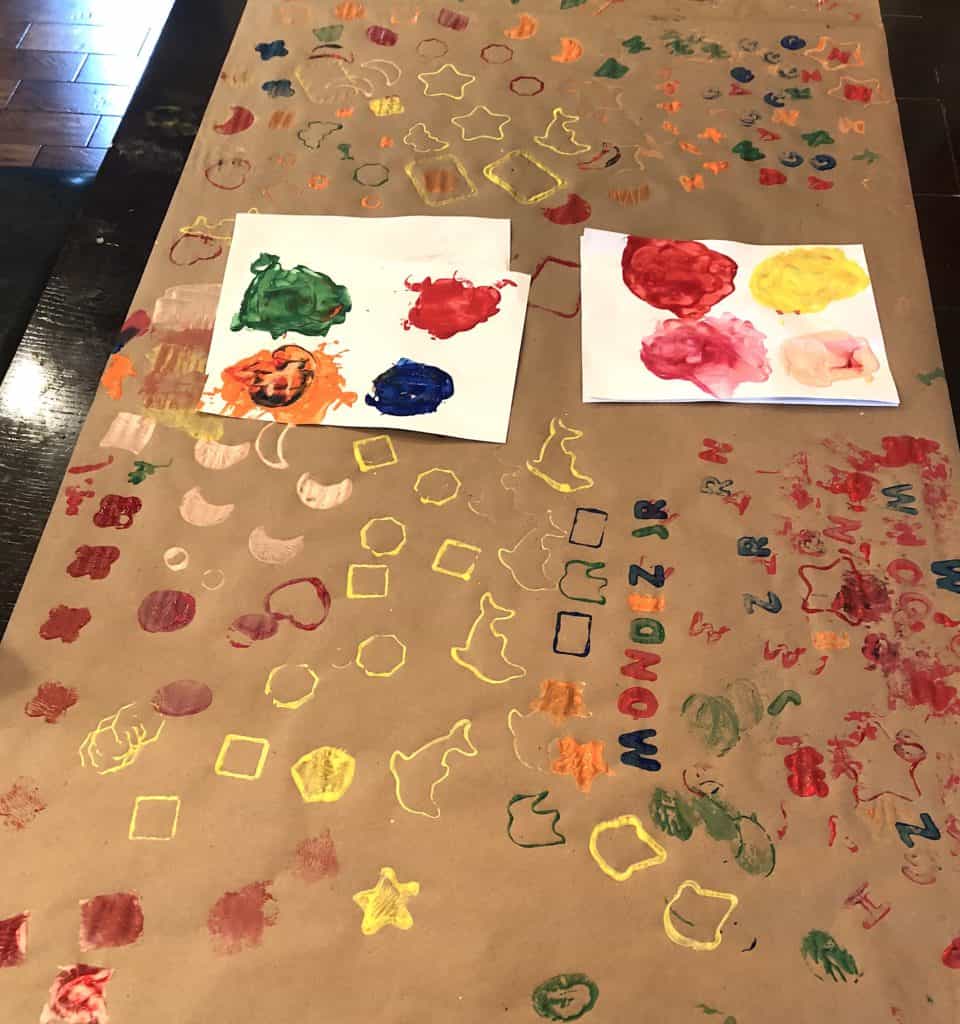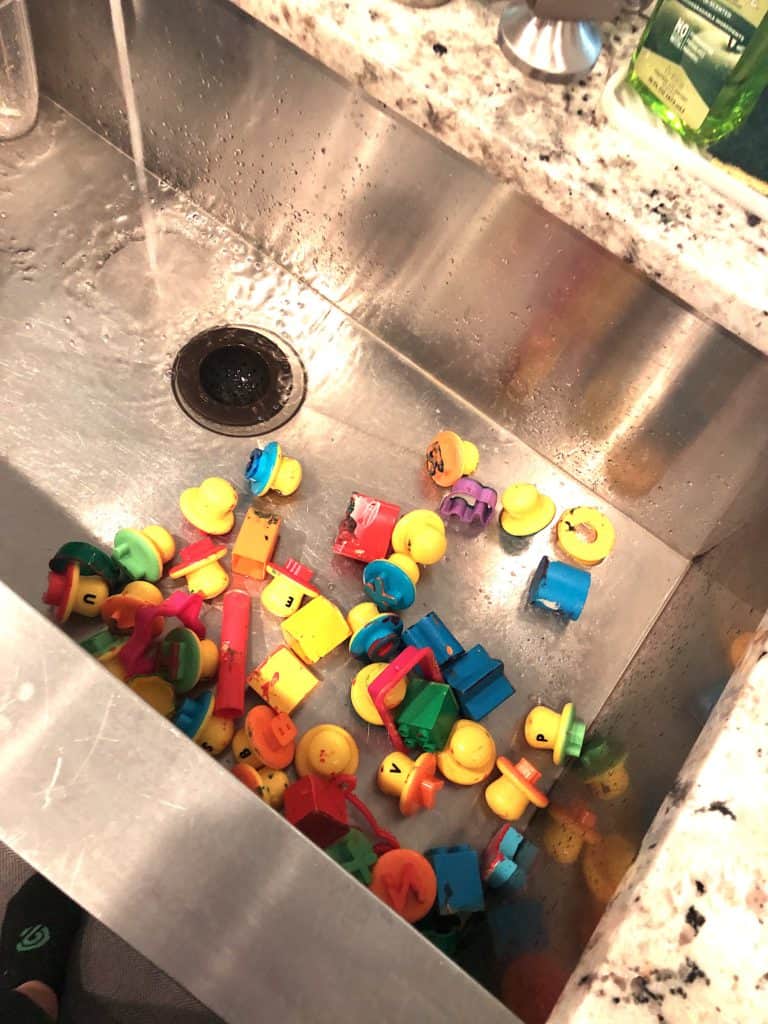 I hope you enjoyed this fun shape stamp painting post! Please comment below and let me know some activities that keep your kids entertained! I would love to see some additional ideas!
Also check out my posts on a great pom pom frame craft and popsicle stick crafts for more fun ideas!
Also, remember to sign up for your FREE weekly activities planner on the top or the right side of the page and check out my printables page