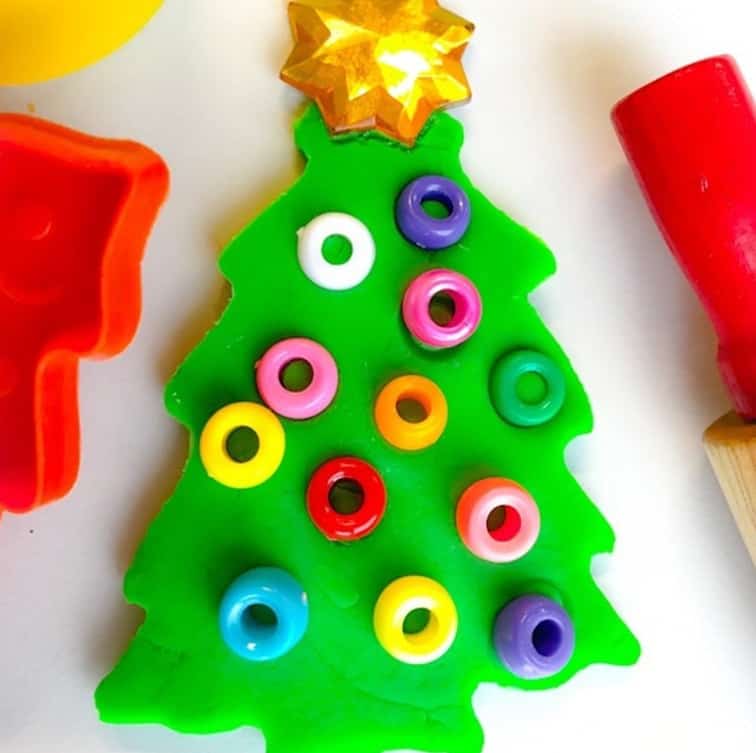 A Fine Motor Christmas Craft Kids Will Absolutely Adore
---
Tis the SEASON!! I'm so Excited about this Christmas Craft Kids will absolutely fall all over. I mean seriously, give me the name of ONE child who doesn't love play-doh and who doesn't love Christmas.
Mine were crying tears of joy with this Christmas project lol. So I have said it before and I will say it again, I LOVE the holidays! There is just something about the feeling, the music, the holiday inspired flavors and food, and most importantly, FAMILY. This is the time of year when we can count our blessings even more than usual.
–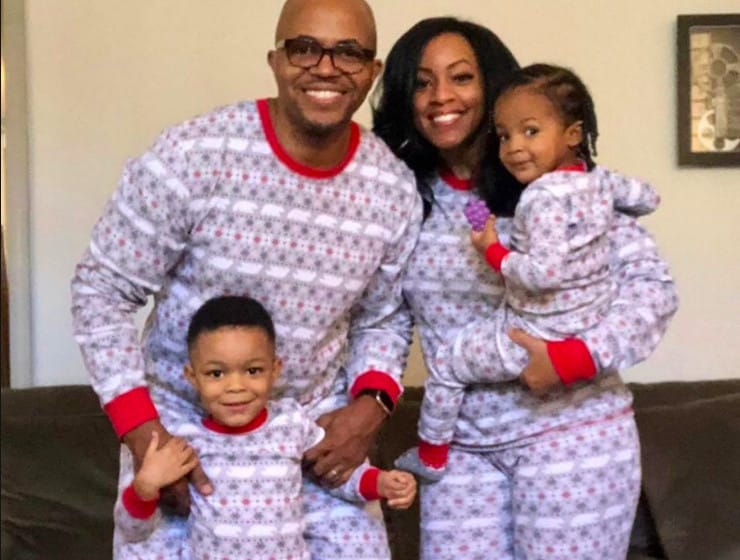 The blessing of a family is huge for many people and that is one of the main reasons I created this site and also why I have decided to kick off the holiday spirit with Christmas crafts for all to enjoy! Feel free to check out some of my other Keep Toddlers Busy Christmas Crafts Post after you take a look at this one.
–
Simple Christmas Craft Kids Will Love
Let's get too it! The supplies are super simple and you may have most of them already at home. I truly believe that it's important to not only to have fun things for kids to do we we can have some time to sit and rest, but I also believe that it shouldn't cost us a lot of money to do it. As you will see below, I frequent the Dollar Tree and reuse as much as I can. Take a look!
–
Christmas Activity Supplies
1.Play dough, Real Play-Doh, Fake Dough, Cookie dough, Homemade Dough. Whatever kind of dough you want, just use it!! I went with holiday colors to be festive
2. Christmas Cookie Cutters. AGAIN, I got them from the Dollar Store LAST Christmas. There is one three minutes from my house though so I think I may have a problem 🙂
3. Beads for Decorating! Or you can use literally anything you want! I'm talking jewels, candy, legos, whatever lol.
We hope you like the products we recommend. Just so you are aware, Keep Toddlers Busy may collect a share of sales from the links on this page. As an Amazon Associate I earn from qualifying purchases. Read more about our links in my disclosure policy.
Roll, Cut, Decorate!
I'll just let the pictures do the talk here. But before I do, just a few tips and suggestions!
1.Make sure that you have enough dough to do all of your cutting because once my kids decorated the shapes, they had no intention on messing up their masterpiece. They just wanted more dough!
2. If you like, this holiday craft idea can turn into an ornament keepsake craft as well. Just poke a hole in the top and let it dry overnight!
3. If using beads, make sure they are disposable or you plan to reuse them for this activity. In other words, don't use your hair beads for this activity if you don,t have extra beads! You may not want to poke little dough pieces out of every bead.
–
–
Fine Motor Skills
This activity is amazing for working on fine motor skills by having to grip and place each little bead during the decorating. I sat there and watched my two year old adding and removing the tiny little beads with so much thought and concentration while I sat here doing nothing. Perfect set up 🙂
---
FOR MORE AMAZING IDEAS TAKE A LOOK AT THE VIDEO BELOW
---
Have you tried this activity? Please let me know what you think in the comment section below! I would love your input and also let me know what you would like to see next!
If you have a few minutes, check out my other holiday post as well! Also, If you enjoyed this article, please share it! That would really help me out and make my day!
Also some of my favorite toddler activity blogs always have great ideas for Christmas! Check out Hands On As We Grow for more ideas!
–