Stunning Maternity Photo Shoot Ideas + Our New Family Photos
---
Happy Holidays! Here are some amazing maternity photo shoot ideas as well as my own family's recent maternity and holiday photo shoot!
I love this time year, and it has always been an absolutely magical time to have a baby growing ever closer to their entry into the world! So as time went on, we decided that we wanted to combine out maternity shoot with our holiday photos for the year.
Even though I feel like I pushed it a little far at 36 weeks (haha), we finally did some holiday photography combined with my FIRST and ONLY maternity pictures.
For some reason, I never felt a huge desire to do them before, but this time i went through photos and picked out concept, out color scheme, how we would put out outfits together, and even our hair.
I'm guessing the idea of not having anymore babies played a factor in our wishes this time around.
We loved how they turned out and were so glad we did it. Take a look below and let me know what you think in the comment section!
Also check out some of the other formal family photography ideas I scored from Pinterest!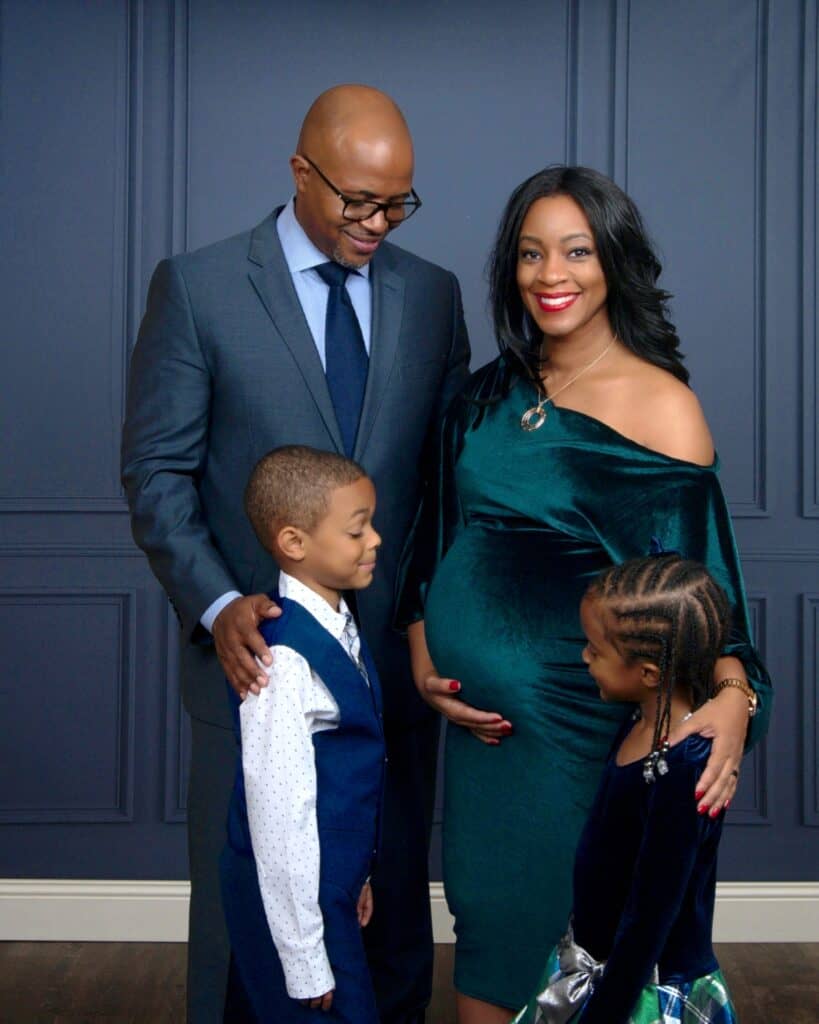 Here Are a Few Suggestions For An Awesome Photo Shoot Experience
Solid colored shirts focus the attention on your tummy's shape and glowing expression
Form-fitting clothes with a little stretch will compliment your figure
If you want to show your bare belly, consider wearing a top and skirt or pants that won't leave binding marks
Fabrics drape beautifully around a pregnant body
Consider your undergarments with the style of clothing you choose to wear
Consider accessories to add style or color to your photos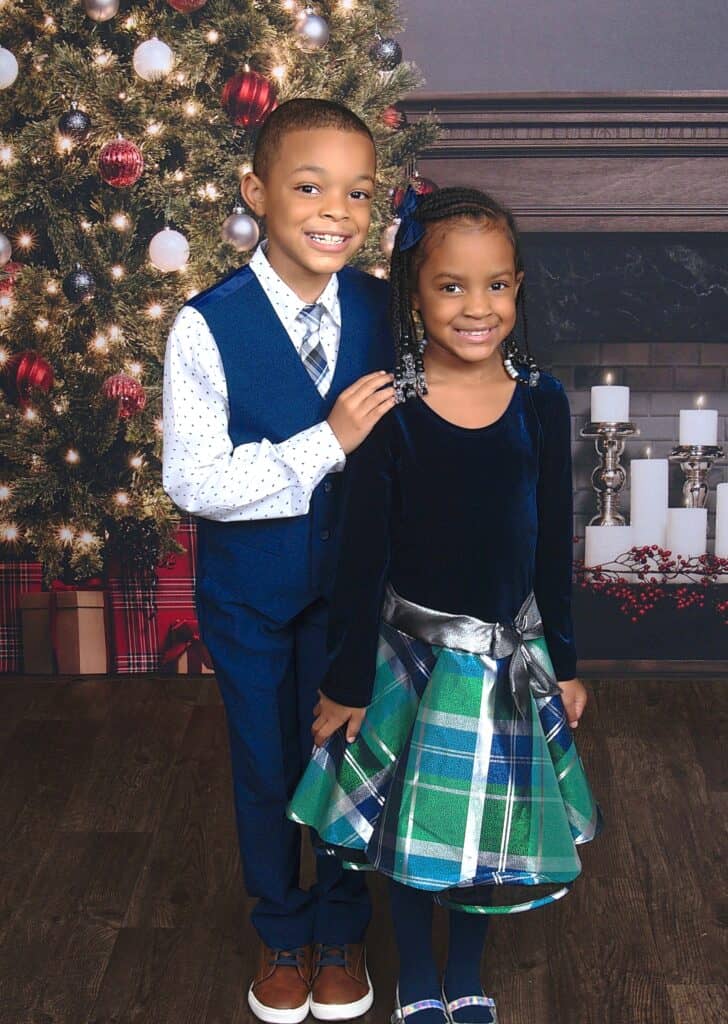 We took full advantage of getting some of our photoshoot looks ordered online from the comfort of home and I have to tell you, we are in love with out choices! This velvet is absolutely ADORABLE for a winter or holiday vibe, and it even looked awesome over my belly! 🙂
We hope you like the products we recommend. Just so you are aware, Keep Toddlers Busy may collect a share of sales from the links on this page. Read more about our links in my disclosure policy.
SHOP THESE POSTS
Green Velvet Dress | Girls Formal Plaid Dress | Boy's Suit | Men's Suit | Girl's Frozen Shoes | Boys Brown Casual Shoes | Women's Suede Blue Pumps | Gold Necklace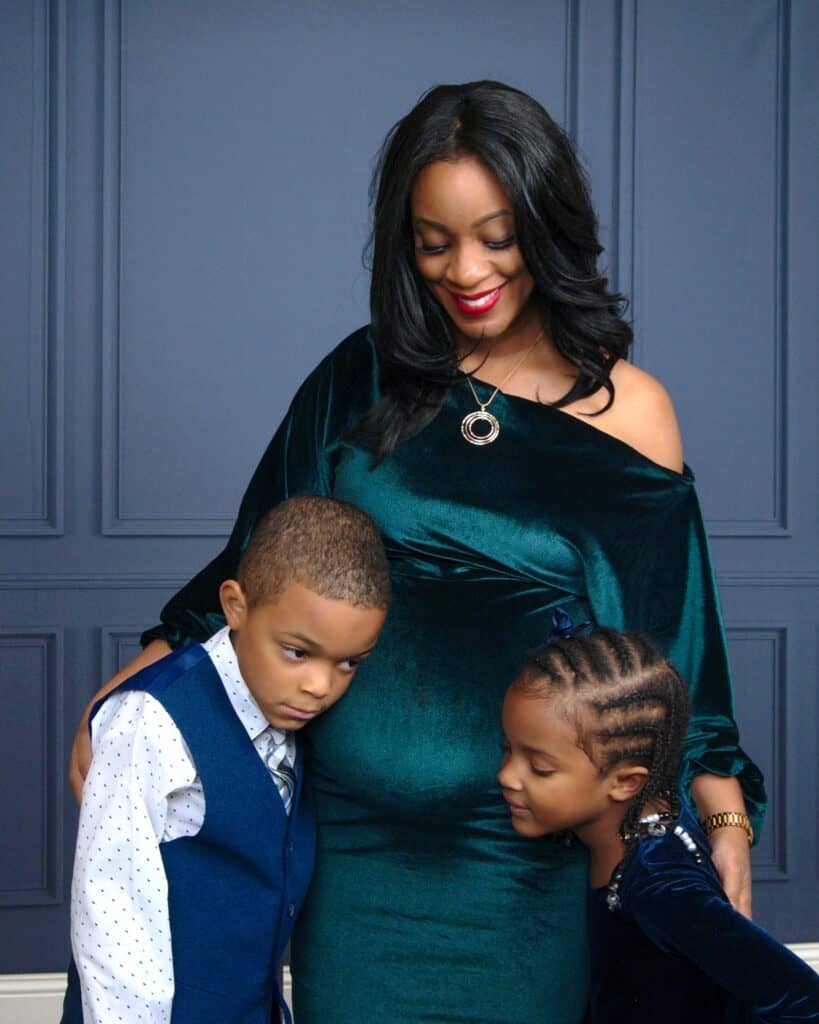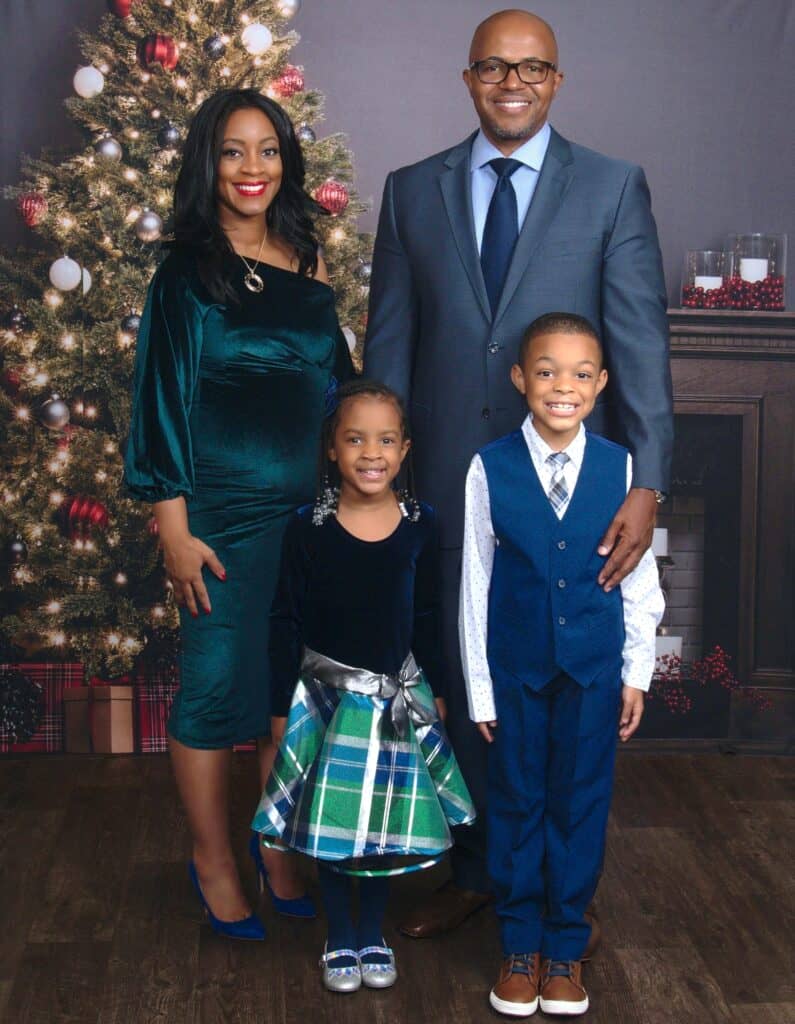 Is this dress cutest thing on my daughter?? It's one and done when it comes to outfits and was such a perfect match to my velvet dress. It went great with her sparkly Frozen shoes. I tried to get items that the kids would wear more than once and Frozen shoe was definitely it lol. My tall four-year-old is wearing a size S (6) in this photo 🙂 My son's suit was the finishing touch in a size 8.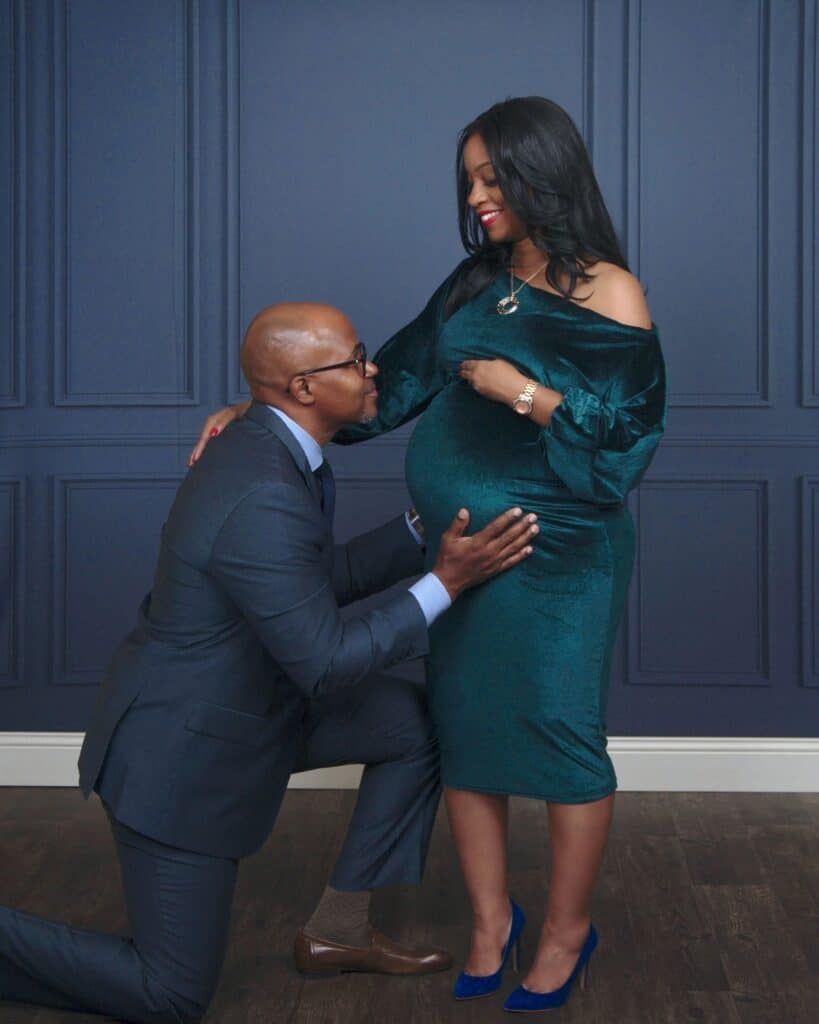 Check Out Some Additional Formal Maternity Photo Shoot Ideas
Please comment below and let me know if you are doing maternity photos and !! I would love to see some additional ideas on how you are styling your outfits on the kids and yourselves!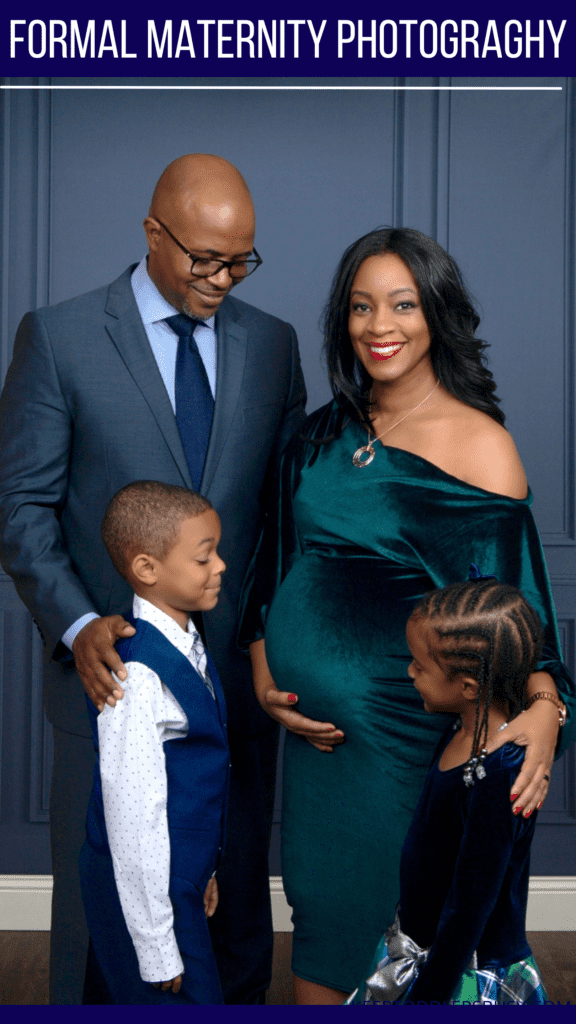 I've been an activity mom for almost 9 years and have over 15 years of experience crafting, writing, and creating. My mission is to bring fun, balance and learning to your busy homes with activities, tips, inspiration, and organization!