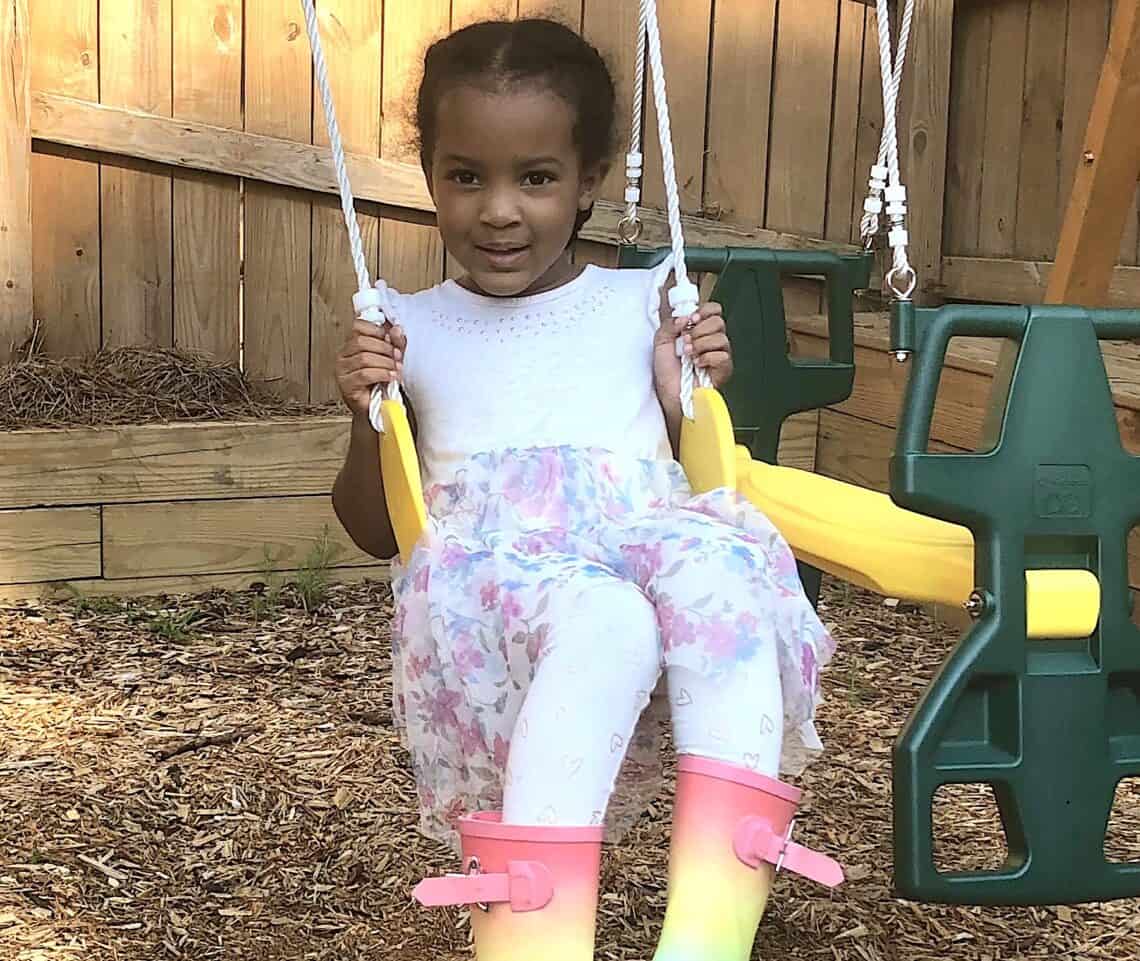 17 Outdoor Swing Sets That Will Make You Want To Be A Kid
---
School is almost out here in Georgia and my household is already ready to get the summer activities and festivities started! (It's not summer yet haha) So I wanted to get a head start and take some time to talk about some super fun outdoor swing set ideas for the backyard! I have a pretty great post on kids backyard ideas that includes some great ideas for backyard design, but this post will focus on swing sets in particular.
My kids literally flip out anytime I mention any type of playground we are going to at the moment, so I thought it would be great to have a post dedicated to bringing the fun to our own backyards. Purchasing a swing set can be a large investment, so I included some of my top picks to make your life a little bit easier :).
Whatever the size of your space; today I've collected all kinds of awesome ideas for how to incorporate swing set and play set fun into your backyard.
If you are looking for even more kid's summer play ideas, then check out my Pinterest account (also follow me on Instagram)! For summer backyard games ideas, be sure to checkout my post on kids backyard games.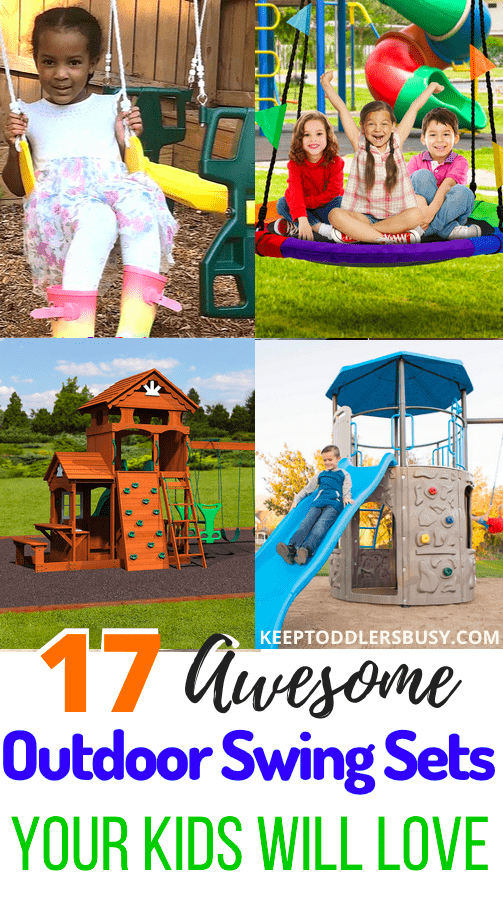 We hope you like the products we recommend. Just so you are aware, Keep Toddlers Busy may collect a share of sales from the links on this page. As an Amazon Associate I earn from qualifying purchases. Read more about our links in my disclosure policy.
Choosing the Best Swing Set
Whether you're looking for something simple or you want something big, I have put together some great options that will actually keep the kids outside and off the Ipads!
Here are a few things to consider before looking:
Decide on your overall budget
Take measurement of your play area
Consider age appropriate options
Consider weight and height limits
Decide on appropriate backyard swing set materials for your space. Outdoor play sets are made out of metal, wood, plastic or a combination of these materials.
Let Kids Have Some Input
Buying a swing set that they kids don't really play with is worst case scenario for me! When deciding what type of swing set you want, take some time to see what they play with the most. Do they love big slides or fast swings the most? If pretend play a favorite activity, then a play house may be a must. What about a sand pit? There are sooo many options, so if possible, I would tailor your selection to get the most out of your purchase!
Bargain Swing Sets and Play Areas
Cheaper swing sets that are of great quality is my idea of a bargain, and quite honestly, that's my jam. Check out the bargains below!
If you don't happen to have a whole lot of space, this rope swing is the perfect option. It can be attached to a tree or an existing swing set.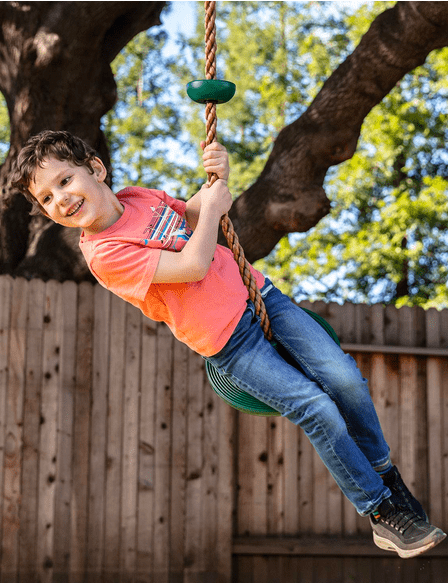 2. Another great play set for smaller yards! I love the basketball hoop on the end. Find it here.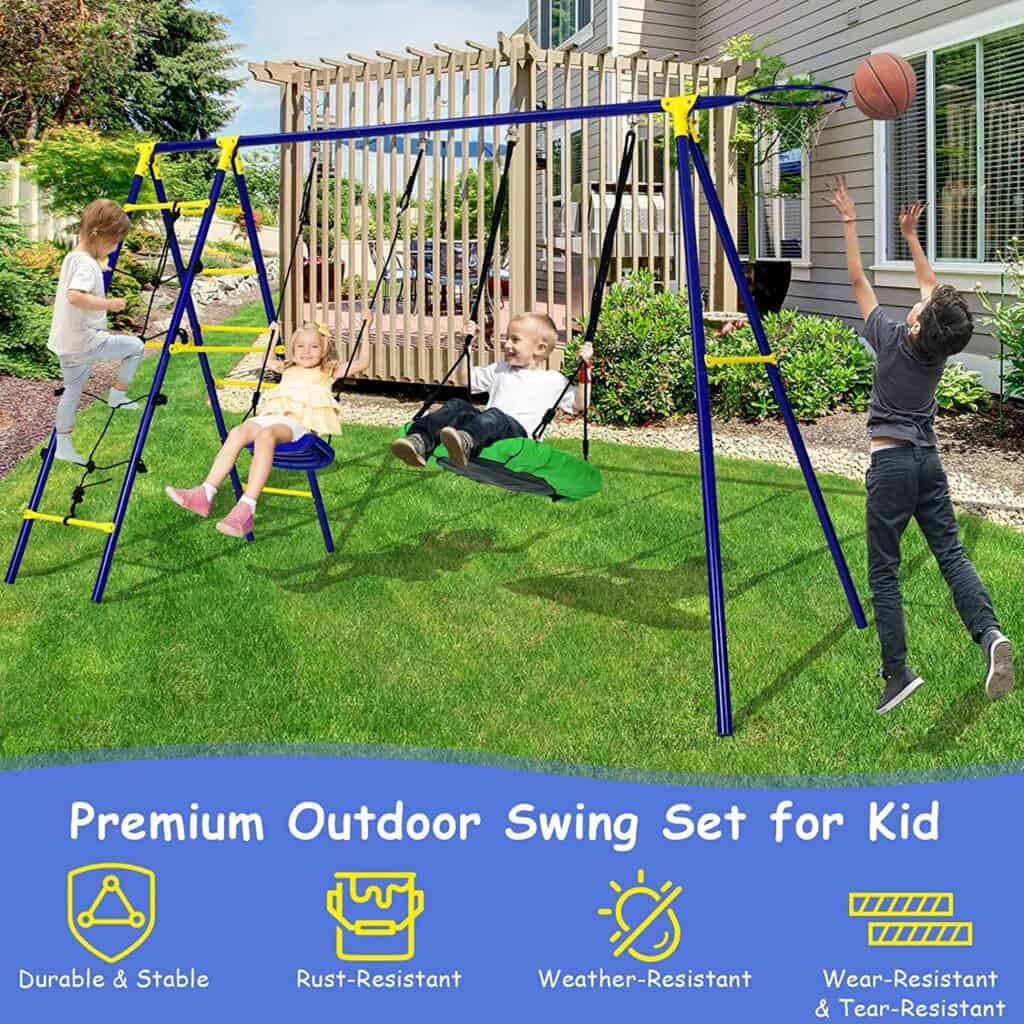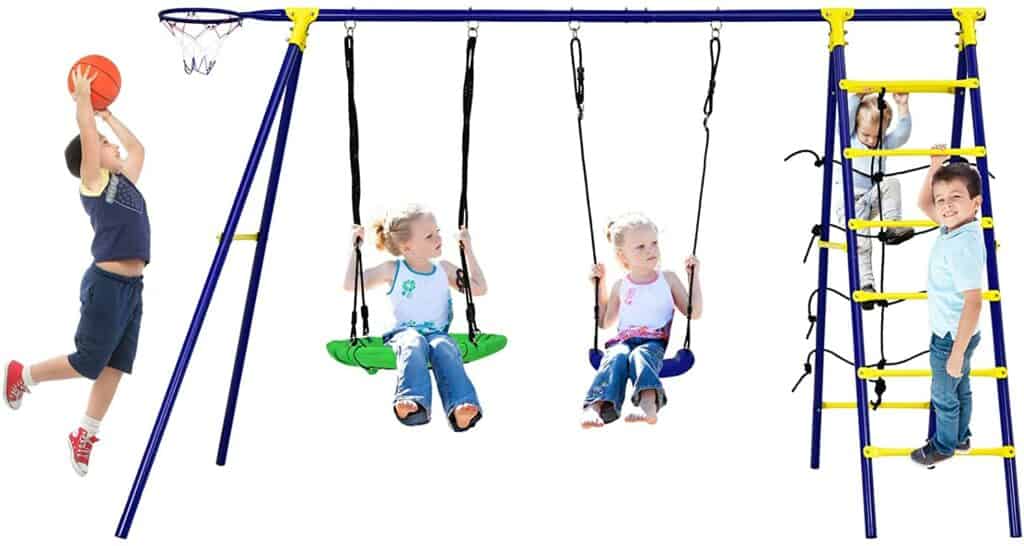 3. If I had to choose one part of a swing set as a kid, it would ALWAYS be the swing. And even better if multiple friends can fit too. Find this saucer swing here!
4. This extra larger saucer swing boasts a diameter of 4 feet!
5. Okay this swing set comes with a basketball hoop, trampoline, and a soccer net. Love it!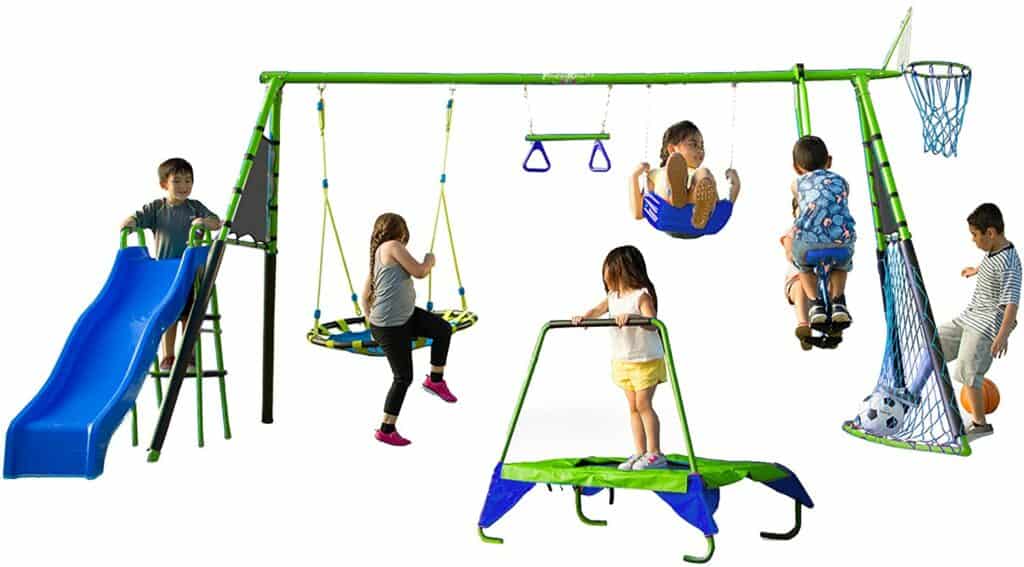 6. Living in a hot, sunny area? Well this one is for you.
Metal Playground Sets
7. All the necessities are here!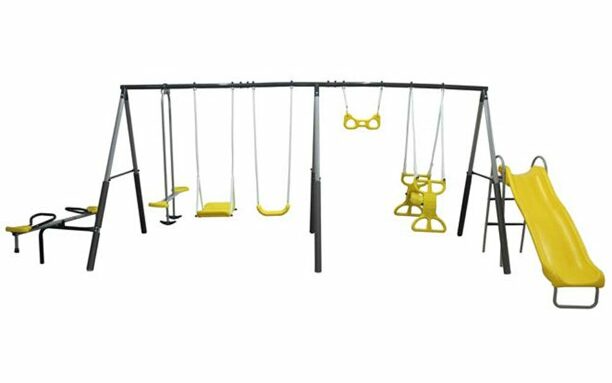 8. Looking for something a little bigger? Check this out here!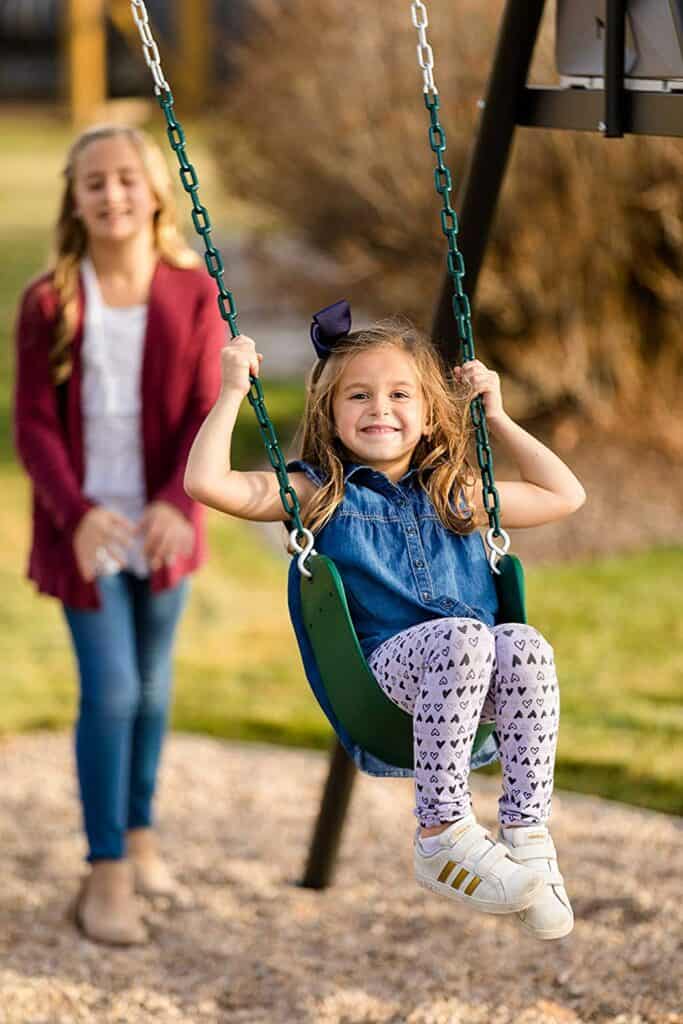 9.
10. I love this one in blue!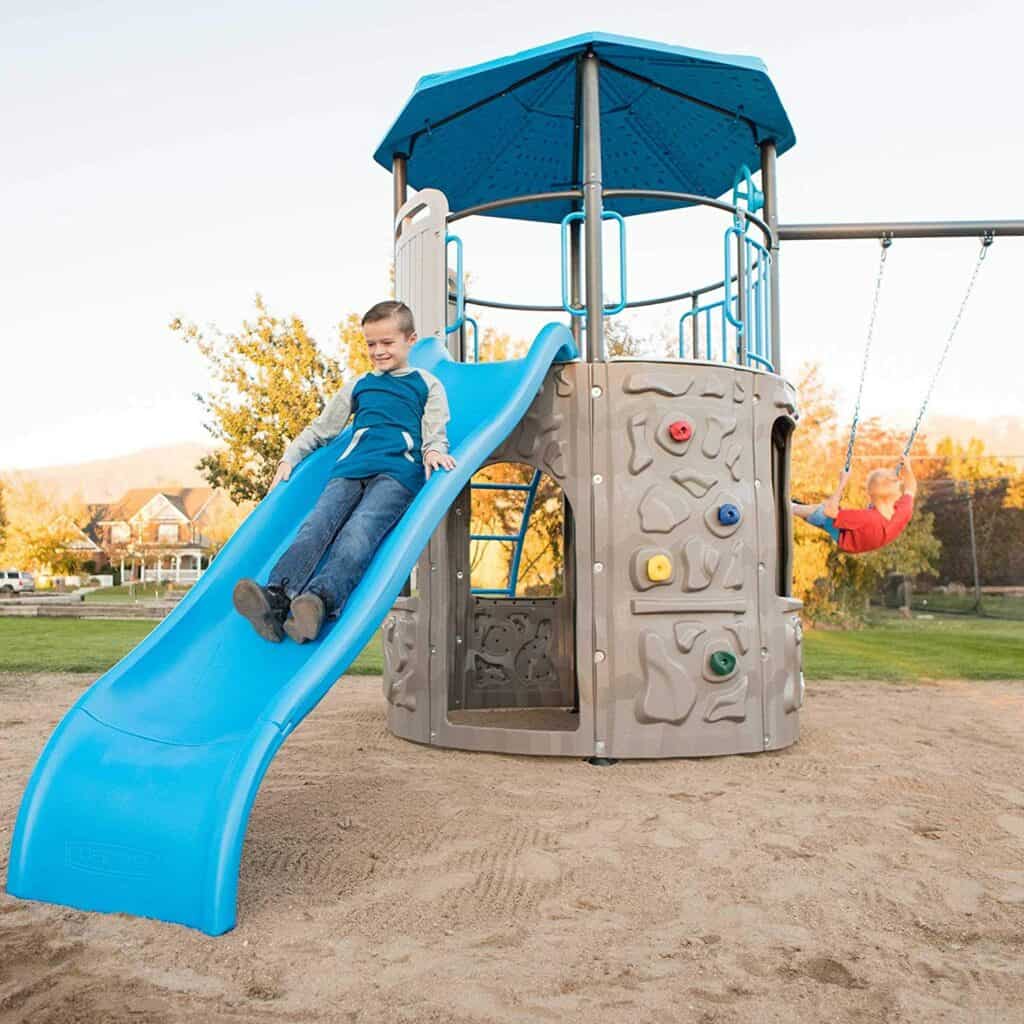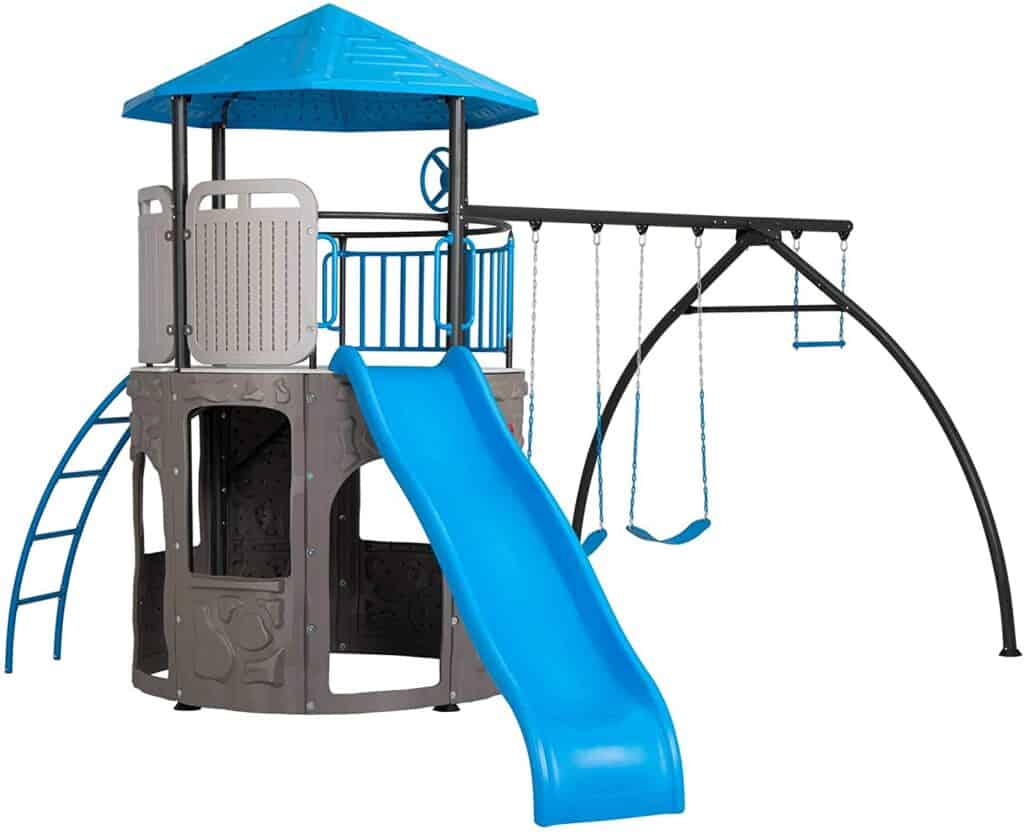 Wood Outdoor Play Sets
11. If you have the space, I love the sandbox and multiple swings.
12. I found this at Backyard Discovery and fell in love 🙂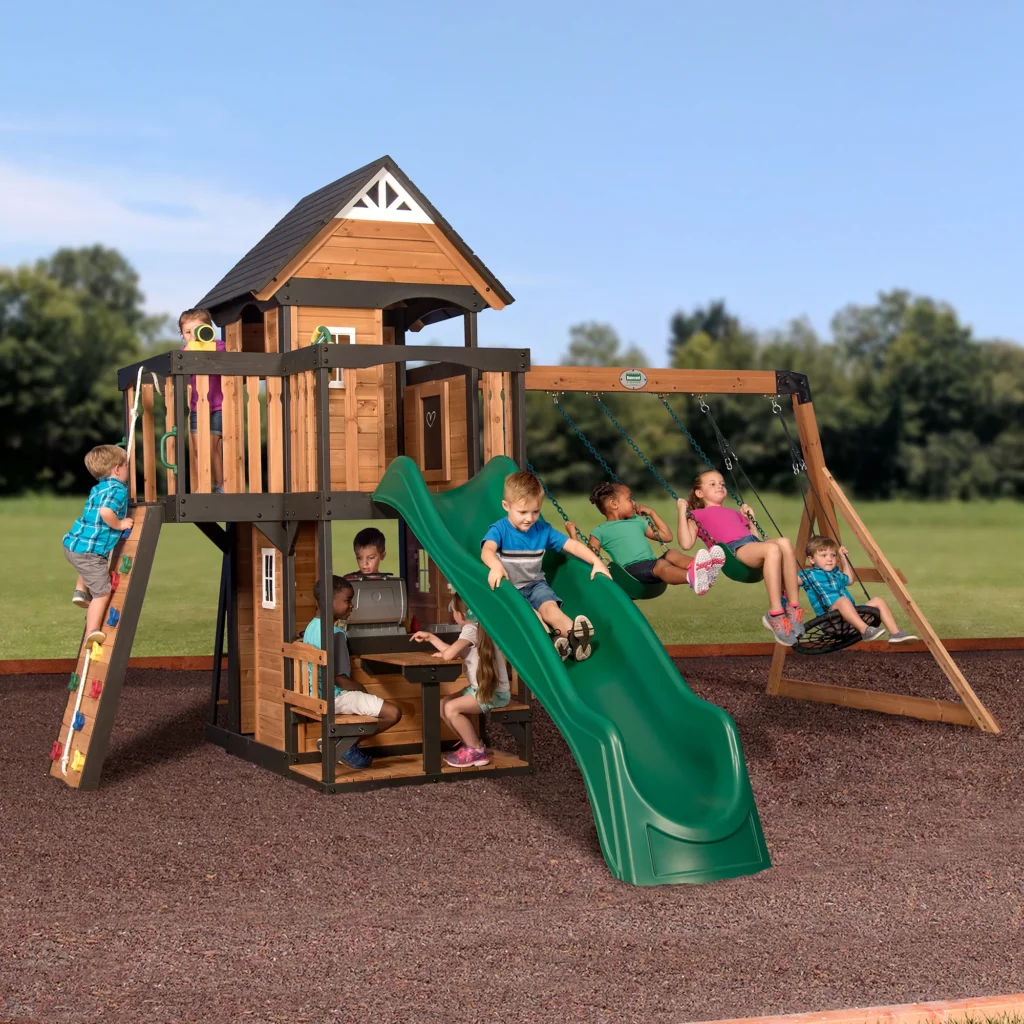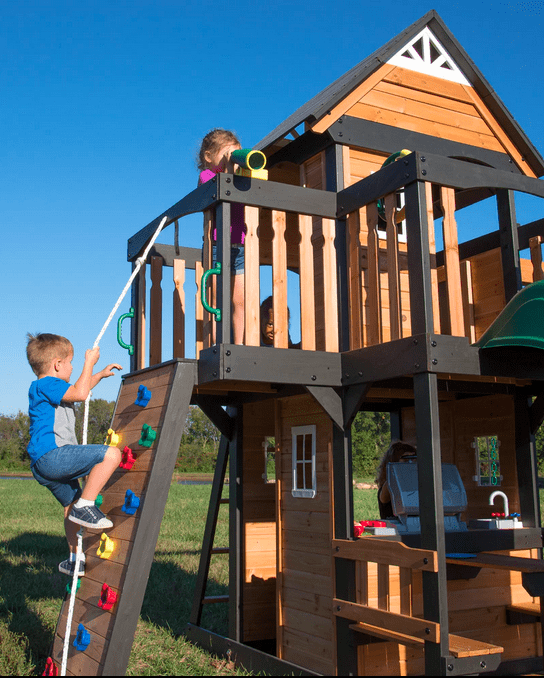 13.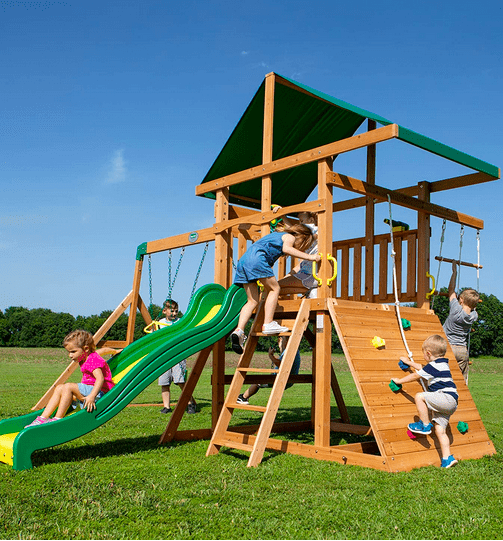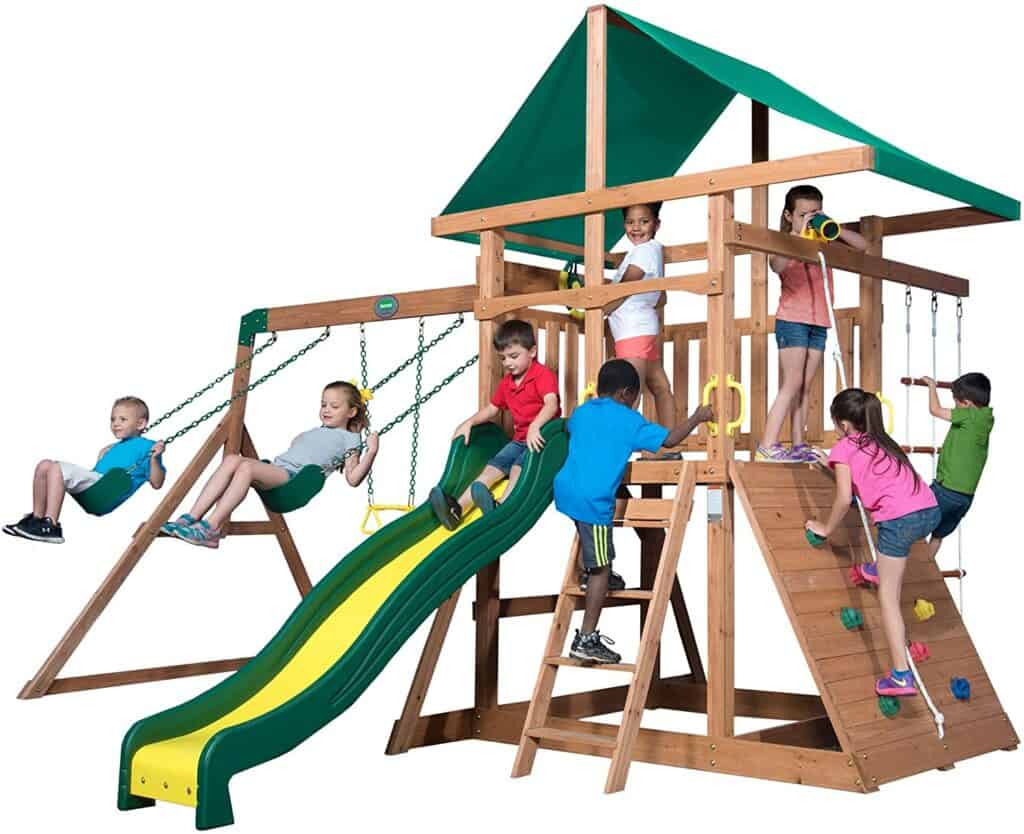 14.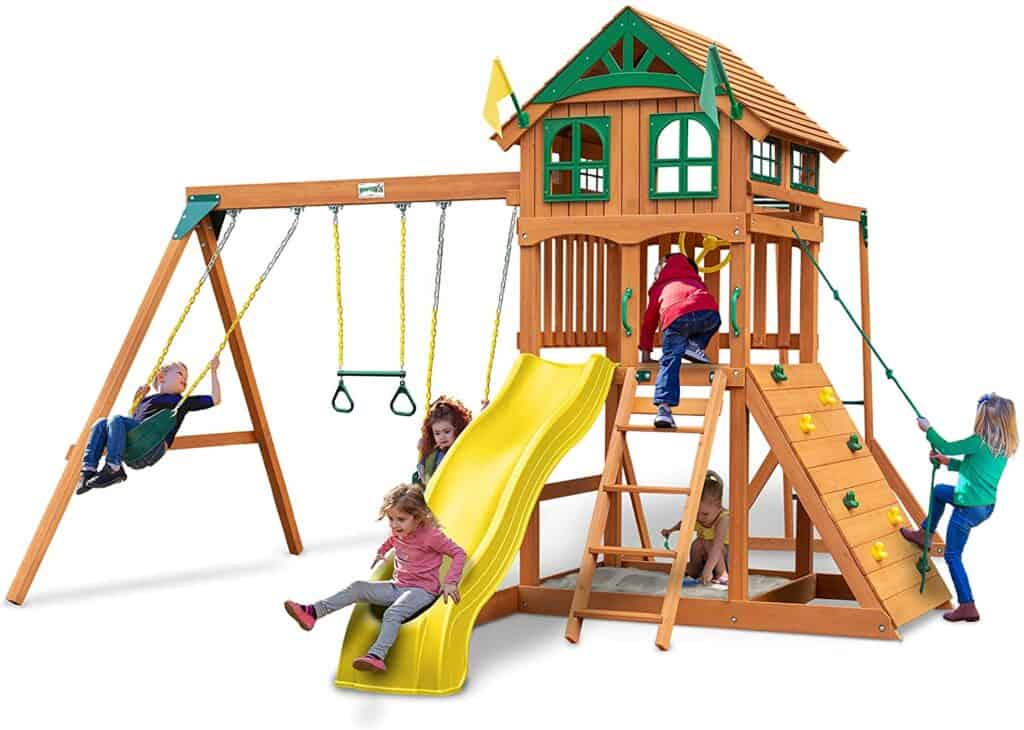 15. This one is so cute. It reminds me of a cute little cottage.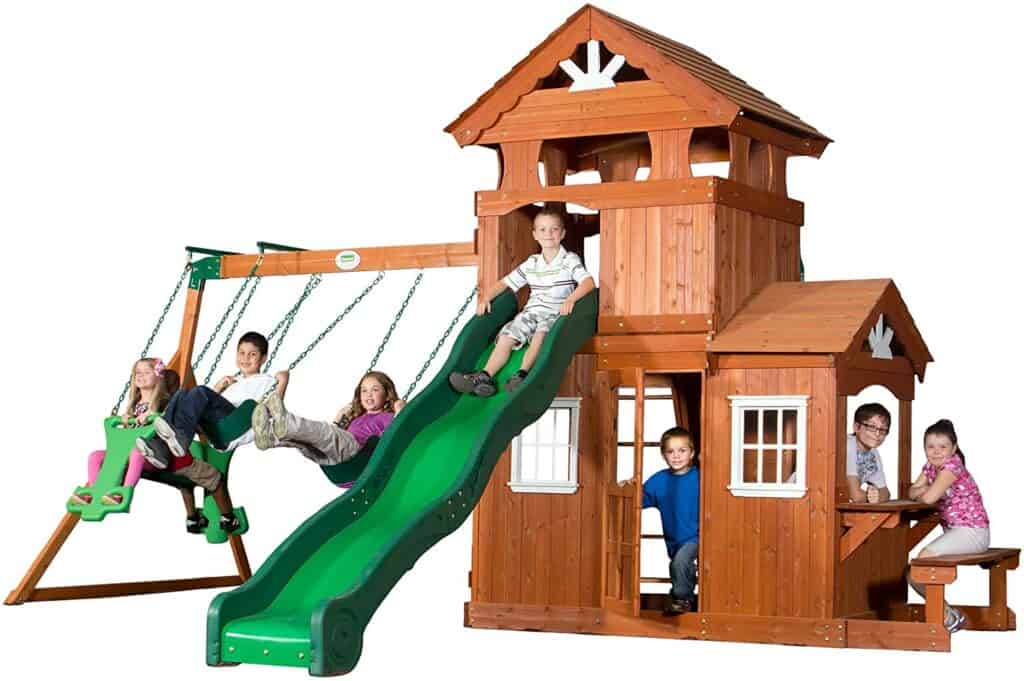 Plastic Swing Set
16. If you have younger kids or maybe even just getting started and thinking ahead, this swing set is perfect. Not too big, not too small.
17. Another cute plastic swing set for young little ones!
I hope you enjoyed this list and that it gave you some great summer swing set and play area ideas to try with the kids i the backyard!
I would just use these ideas as sheer inspiration and incorporate them into your spaces with your kids and keep their particular home and outside play space needs in mind.
Do you have any other ideas that you think I should add to the list? PLEASE let me know in the comment section below! I would love to hear from you!
Also, remember to sign up for your FREE weekly activities planner on the top or the right side of the page and check out my printables page!
I've been an activity mom for almost 9 years and have over 15 years of experience crafting, writing, and creating. My mission is to bring fun, balance and learning to your busy homes with activities, tips, inspiration, and organization!