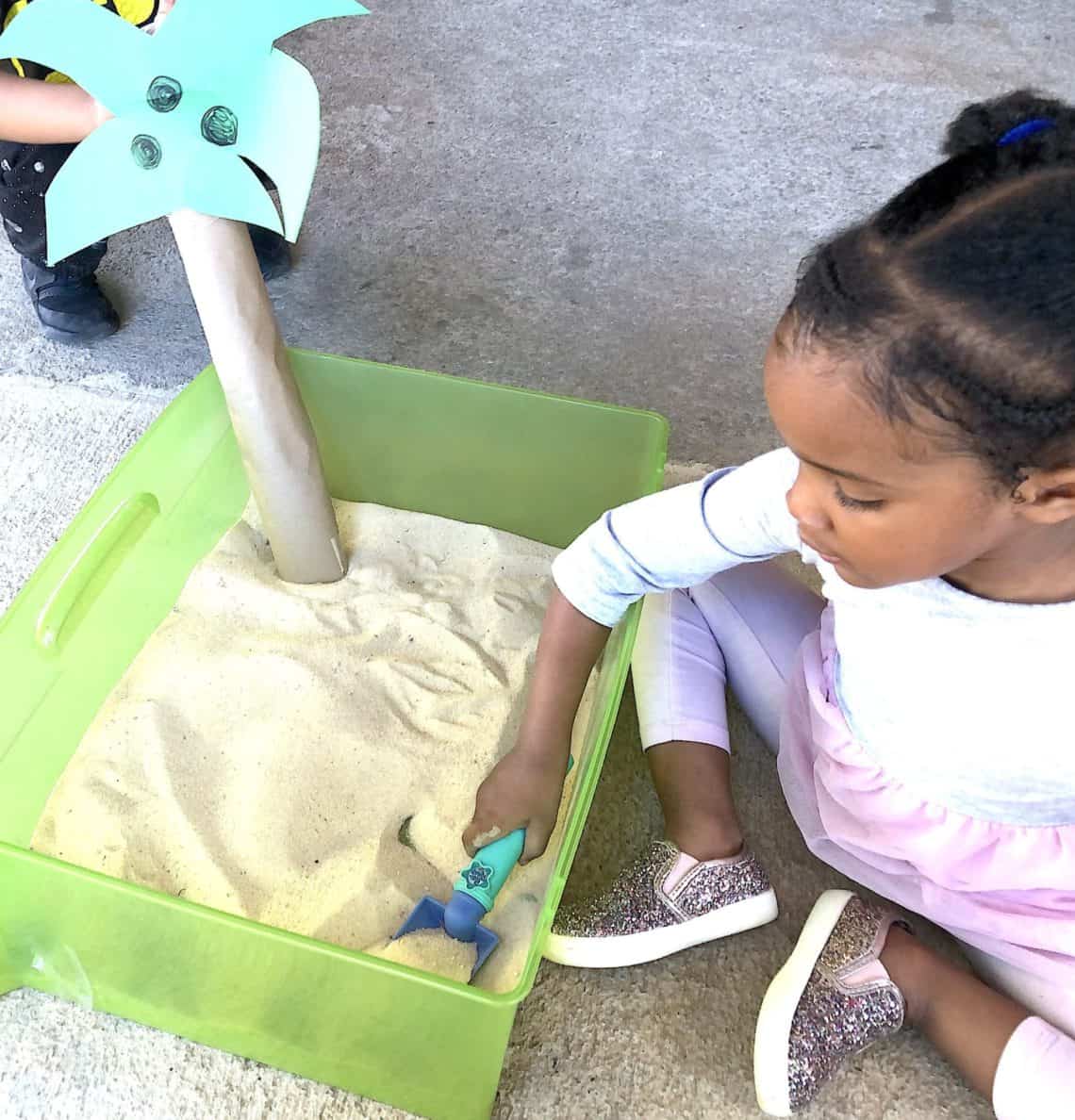 Super Awesome Chicka Chicka Boom Boom Activities and Crafts
---
I must say that I was totally late on incorporating chicka chicka boom boom activities into our days when my son was a toddler. I remember participating in the fun with this cute song when I was in grade school, but it completely slipped my mind for years!
Since my awakening (lol), I learned that there are books, songs, videos, and not to mention, awesome chicka chicka boom boom crafts that my children can have fun with and enjoy anytime they want, so we have been taking advantage!
So of course I absolutely had to do a activity and craft post on this fun song. I also included some links to get some awesome free chicka chicka boom boom printables. Not only is it a fun activity to involve your child in, but they can also get great practice learning and mastering the alphabet.
A plus is that the preparation doesn't take long at all and the activity can be done over and over again.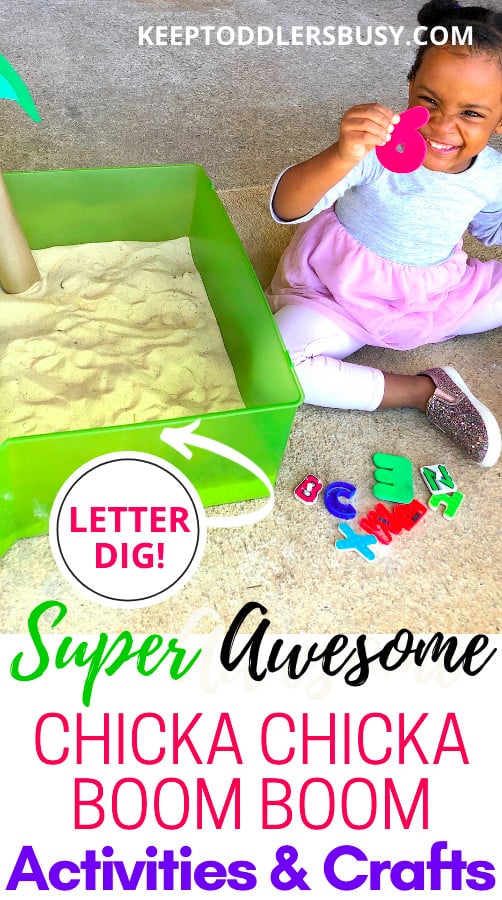 If you are not super familiar with the story, check out a great chicka chicka boom boom summary of the book and song I found below:
The 26 letters climb a coconut tree in alphabetical order, until the tree bends so much, causing all 26 letters to fall out of the tree. Capital letters (the older relatives of the letters climbing the tree) come to help them. Again alphabetically, it describes each letter's injury, including:
"a", "b" and "c" need help getting up
"d" having skinned-knee
"e" having a stubbed toe
"f" becoming patched up
"g" all out of breath
"h" and "i" getting tangled together
"j" and "k" about to cry
"l" being knotted like a tie
"m" being looped
"n" being stooped
"o" being twisted; alley-oop
"p" having a black eye
"t" having a loose tooth
At night, the letter "a" comes back out and climbs up the coconut tree, dare double daring the other letters to catch him.
Chicka Chicka Boom Boom Activities
1. Chicka Chicka Boom Boom Activities Letter Dig
I would say that digging for things is one of my toddlers top 5 joys in life. If the material is messy, sandy, or slimy, well that's even better.
Activity Supplies
I love to make project posts using dollar store supplies because I just don't think you need to spend a lot of money to entertain young children! Like me, you will most likely have some of these supplies in the house, but for those who don't, the most you need to spend in the store is 3-4 dollars and you will get numerous activities from this supply list!
A box, plastic storage container, project bin, or in this case I used some old container drawers.
Letters from around the house or pick up some cheap foam letters
Play Sand (You can get a 50lb bag of play sand for less than $5 here)
A kid
Paper towel roll or brown construction paper
Green construction paper
This was such a fun activity for the kids!
–
We hope you like the products we recommend. Just so you are aware, Keep Toddlers Busy may collect a share of sales from the links on this page. As an Amazon Associate I earn from qualifying purchases. Read more about our links in my disclosure policy.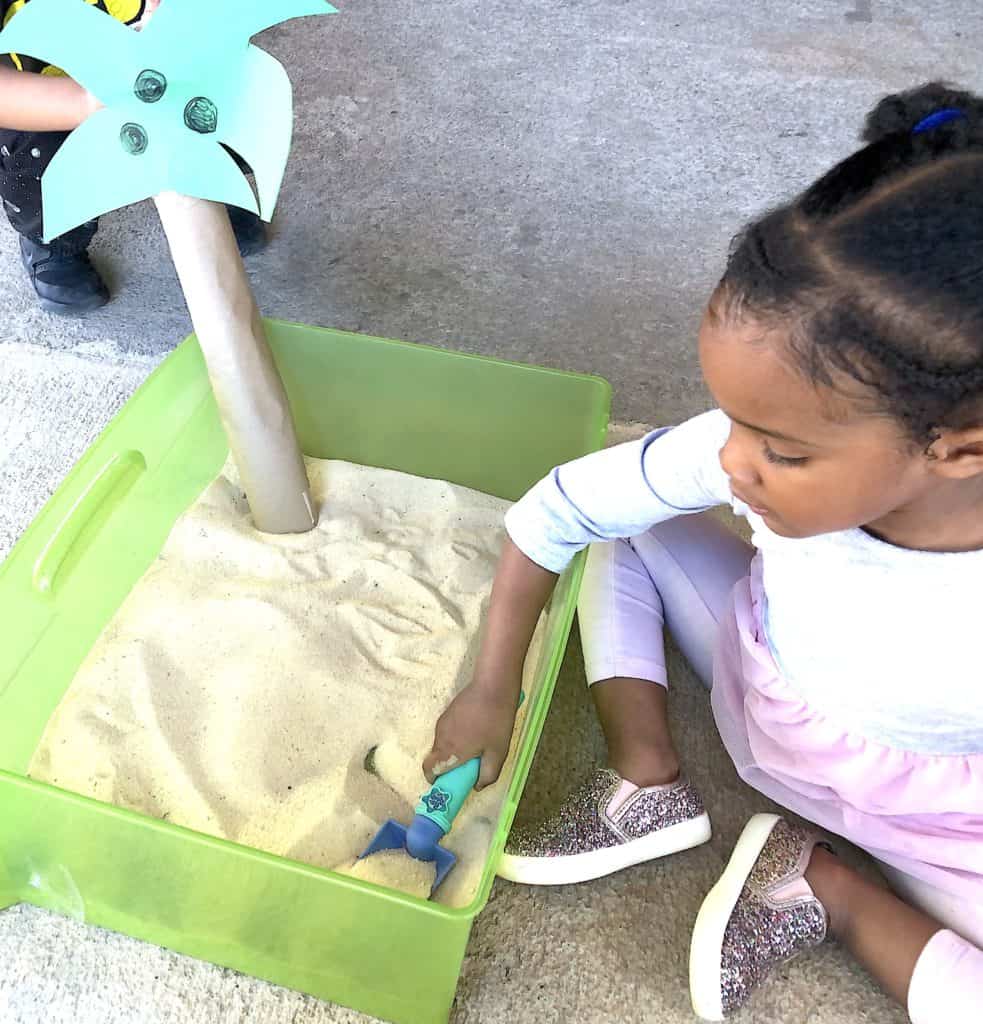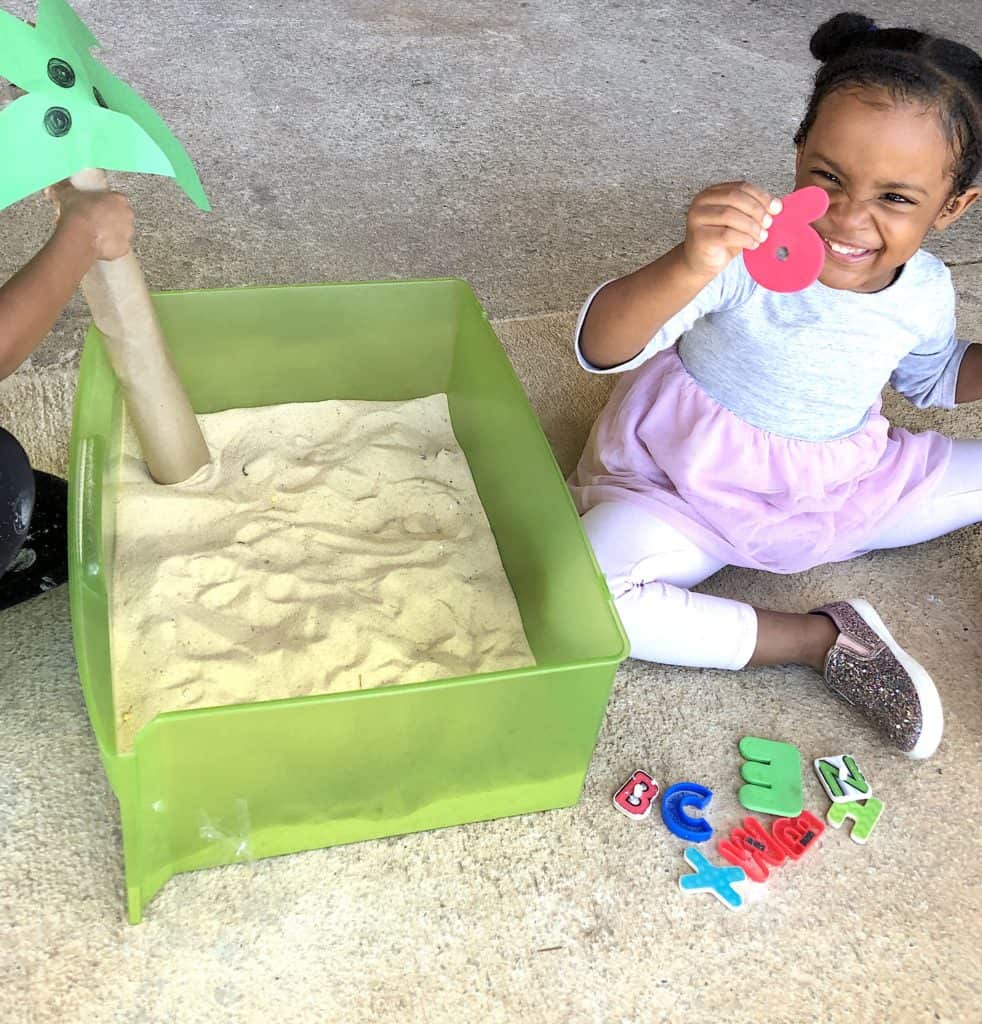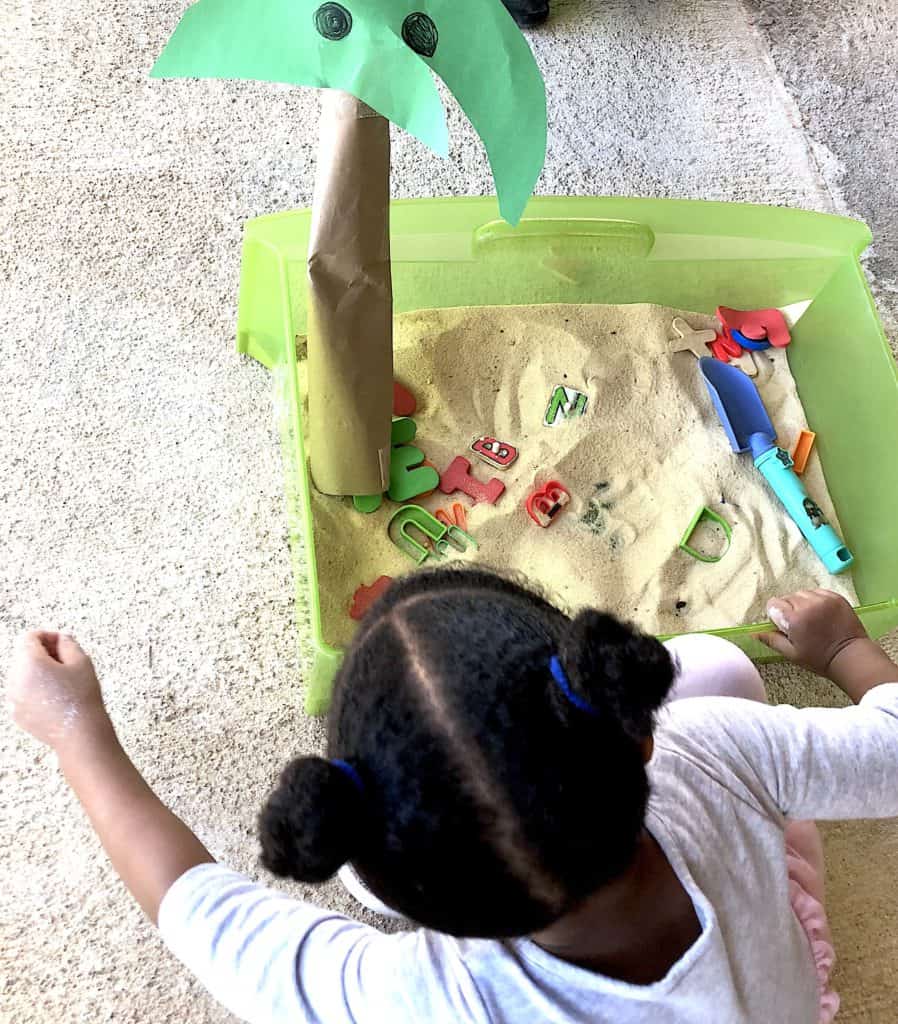 I Love this video 🙂
2. Chicka Boom Tree and Song
For toddlers, it is always great to have multiple activities they can tap into as they go throughout the day to help with restlessness. Take a look and enjoy!
Craft Preparation
The preparation is easy, short and sweet. Obviously we don't want our toddler handling scissors so this can be done ahead of time. Your preschoolers may be handling scissors made for children but the board is a little to thick for those types of scissors.
1. Pre-cut your coconut tree leaves! A great way to get started is to outline the tree leaves in pencil on the back first so you don't waste a poster board if you make a mistake. I pretty much cut out jagged palm tree leaves. Next start cutting! Just remember it does not have to be perfect AT ALL.
2. Next cut out your coconut tree trunk. Again outlining the trunk first will always help. As you can see in the picture, this is a simple curved trunk with some vertical lines down the length.
Get Your Toddler Involved
This step depends on your toddler's age.
Allow your toddler to help color the coconuts before or after you cut them out! Alternatively, you can do this step yourself since most of the fun starts after the set up.
Violà!! You have a chicka chicka boom boom tree!
This Is How My Son Enjoys the Chicka Boom Activity!
Bonus!
I thought I would include a great chicka chicka boom video I found on YouTube that my toddlers loves as a bonus! The song for the chicka boom book is so fun and energetic on this video. Let your toddler take a listen, especially if they love dancing, and see how easy it is to have more fun with this coconut tree!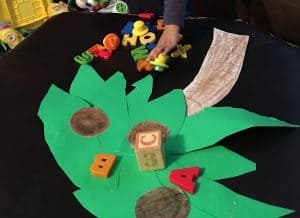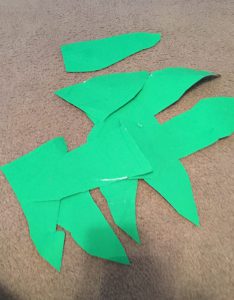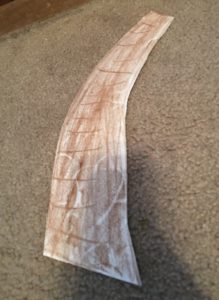 Will you be giving this idea a try?!?? ? Please let me know below and show me a photo of what chicka chicka boom boom activity you are doing! Also make sure to check out some of my other great activity post to do with your children. My crafts activities and clean up song posts are great places to start!
3. Free Chicka Chicka Boom Boom Printables!
Free Alphabet Tree Printable from Primary Playground
Free Chicka Chicka Boom Boom Counting Mats from Fun Learning for Kids
Free Chicka Boom Counting Sheet from Homeschool in Jammies
Chicka chicka boom boom printable abc game from Growing Book by Book
Chicka Boom Chicka Boom Roll and Cover by Childcare Land
---
I hope you enjoyed this awesome chicka chicka boom boom idea! Sand is truly a mom's best friend at this age. I count hours that have been spent playing with sand.
It really is awesome! Please comment below and let me know some activities that keep your kids entertained! I would love to see some additional ideas!
Also check out my posts on a great pom pom frame craft and popsicle stick crafts for more fun ideas!
Also, remember to sign up for your FREE weekly activities planner on the top or the right side of the page and check out my printables page