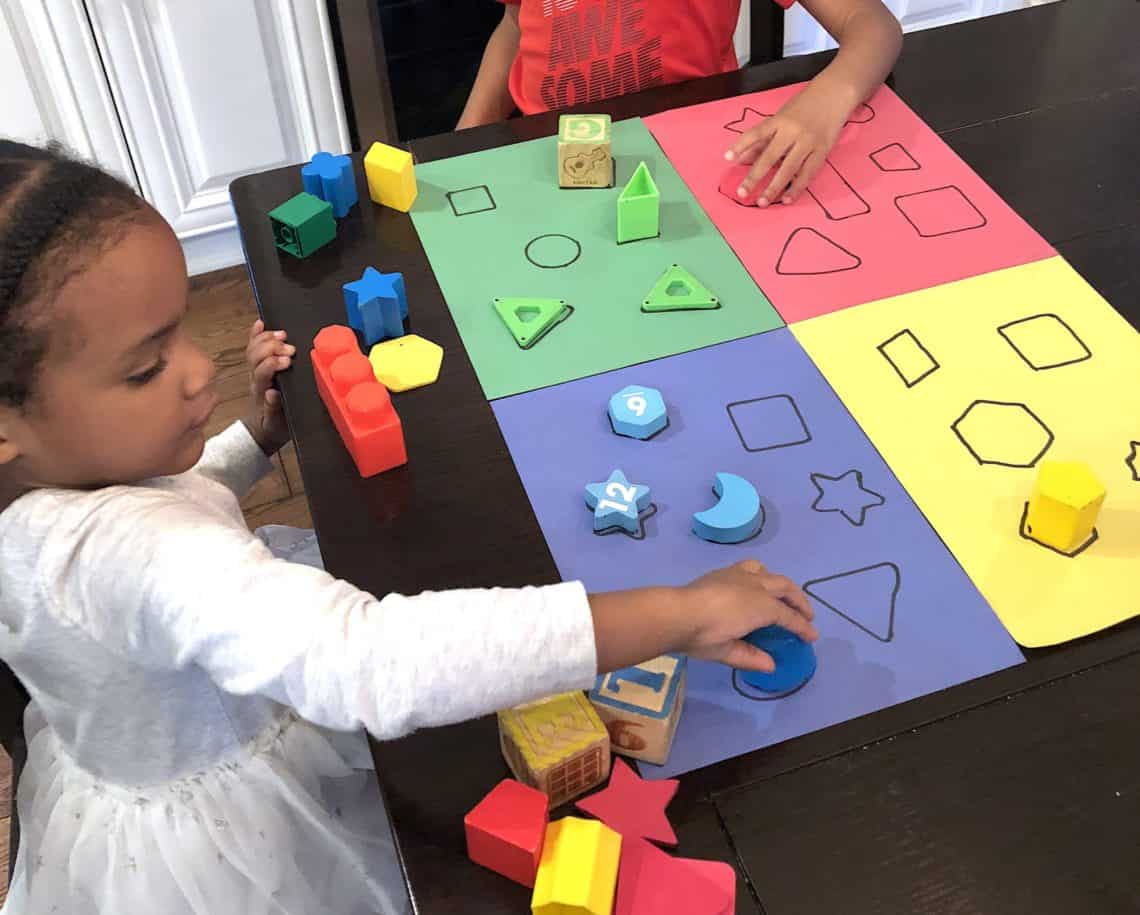 Shape Activities For Toddlers: Color and Shape Sorting
I'm excited about sharing some shape activities for toddlers today! I used to do these all the time with my son and then we recently added in some color and size sorting to mix it up and provide some critical thinking. The kids loved it, especially Skyla. As soon as she was done sorting, she would say, "Okay lets mess it up and do it again!"
The set up for this is super easy, so in a very short amount of time, using materials that you already have in the house, you should be able to set this activity up for some fun with the kids. So take a look at how we did this toddler project quick and easy!
If you love activity ideas, check out my recent post on dot marker activities or space shuttle craft post! Also, head on over to Pinterest and follow me for daily update craft ideas!
–

–
Shape Learning Activities For Toddlers
–
Shape Sort Materials
–
1.Grab a marker, pen, crayon, or whatever you like.
2. Next grab some colored construction paper or maybe an old poster board or cardboard you have laying around if you are not doing the color sorting . It doesn't have to be big, just big enough to to outline shapes.
3. Next, go through your toddlers toys and find anything that has a shape.
–
The How (Time: Less than 5 min)
–
1.I used a marker to write "SHAPE MATCH" on top of an old poster board when my son was a toddler, but it's not necessary.
2. Next I used that same marker to outline his shapes. Now my son was beside me while I was doing this. He was stepping on the board, trying to take my marker, making me mess up the lines, etc. LOL. So you can do this part before hand or have them participate. It doesn't have to be perfect and my toddler was already getting excited. This step still only took me five minutes even with the interference.
3. Let your toddler have at it!
–
For more shape activities visit one of my favorite kids activity bloggers, Happy Toddler Playtime
–
–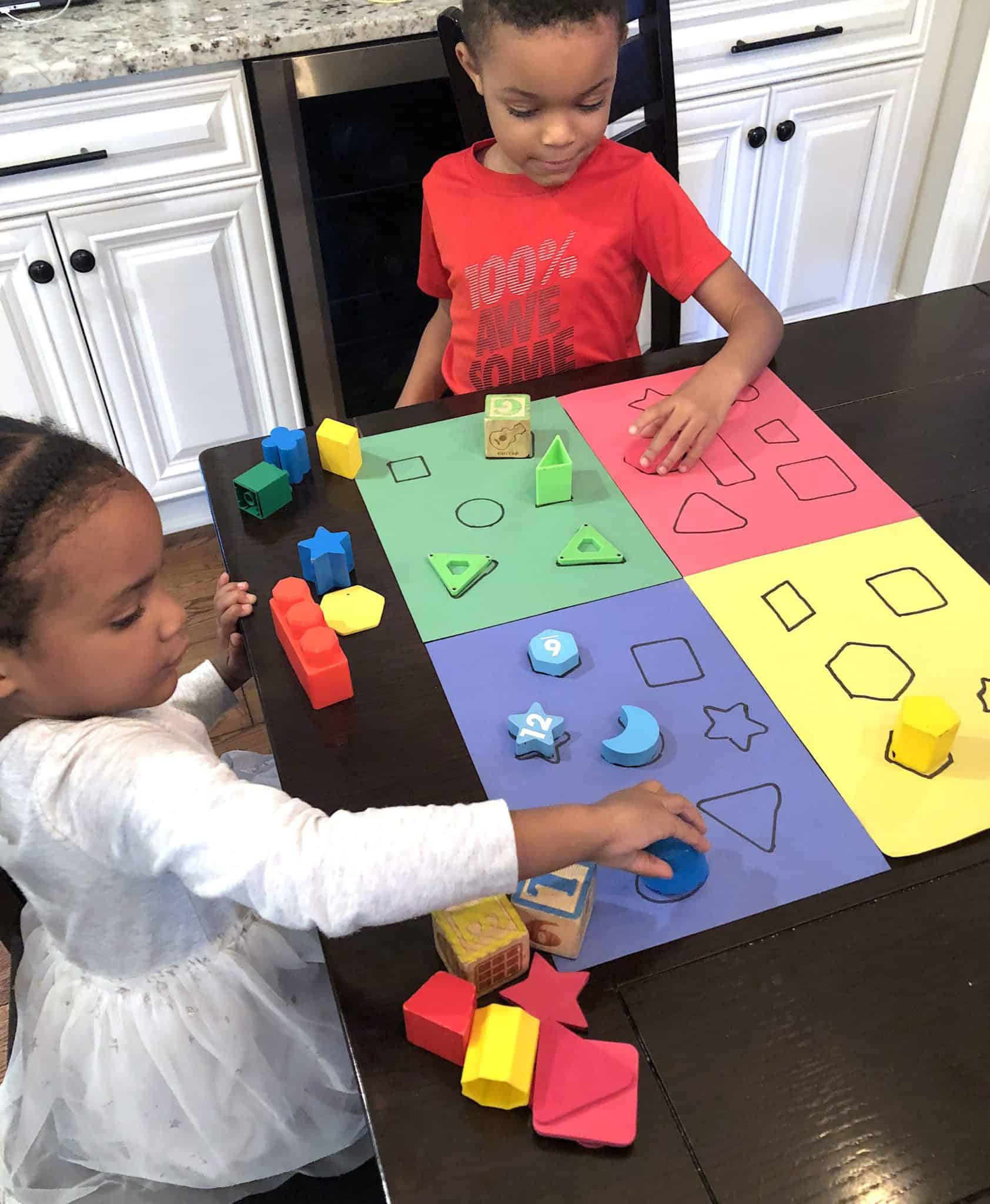 –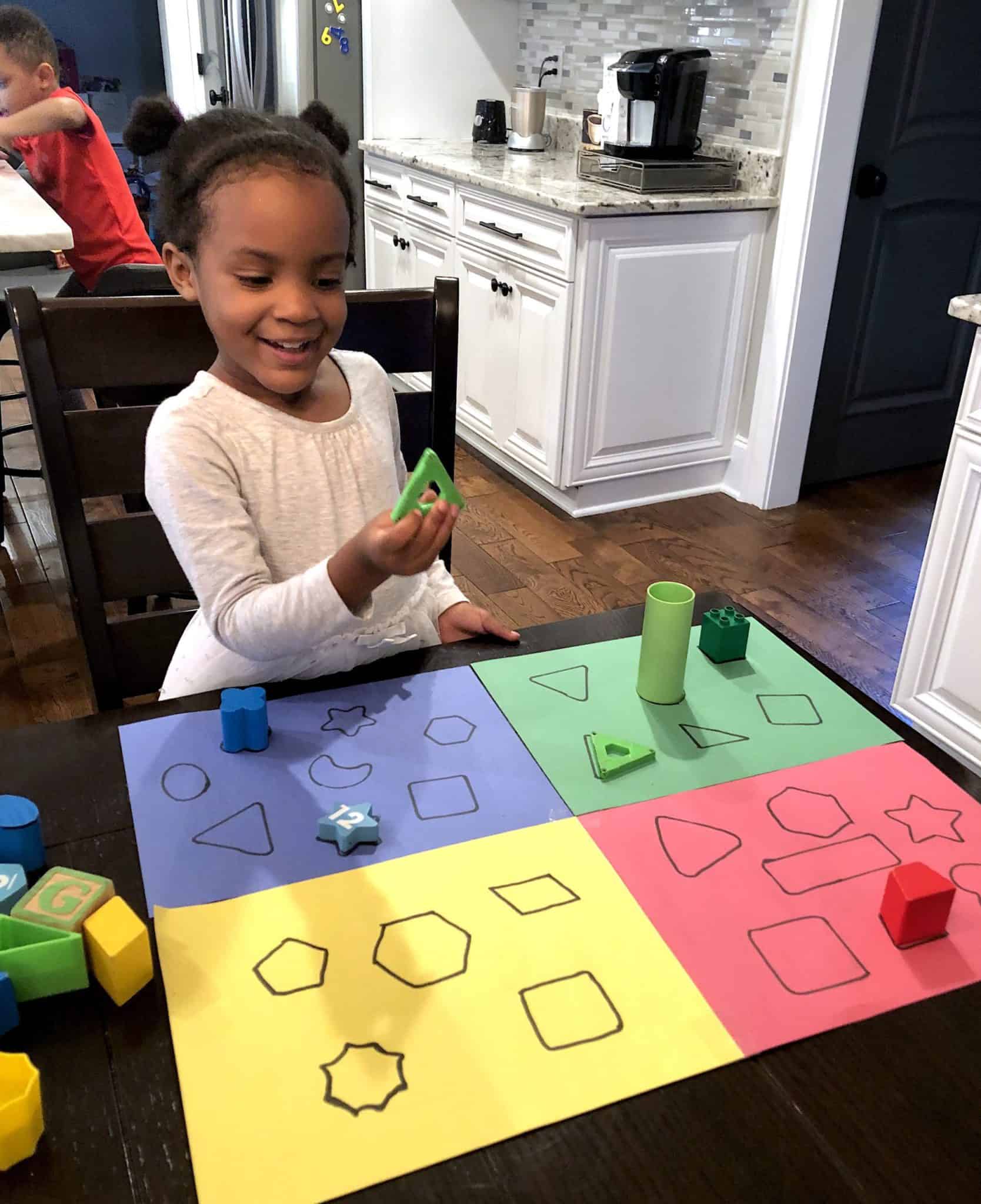 –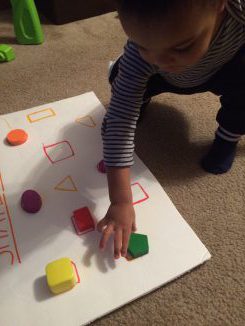 –
Check out this video! My daughter had such a great time.
Keep Toddlers Busy is a participant in the Amazon Services LLC Associates Program, an affiliate advertising program. As an Amazon Associate, I earn from qualifying purchases. Read more about these links in my disclosure policy.
I hope you enjoyed this shape sorting activity post! Please comment below and let me know some activities that keep your kids entertained! I would love to see some additional ideas!
Also check out my posts on a great pom pom frame craft and popsicle stick crafts for more fun ideas!
Also, remember to sign up for your FREE weekly activities planner on the top or the right side of the page and check out my printables page
I've been an activity mom for almost 9 years and have over 15 years of experience crafting, writing, and creating. My mission is to bring fun, balance and learning to your busy homes with activities, tips, inspiration, and organization!