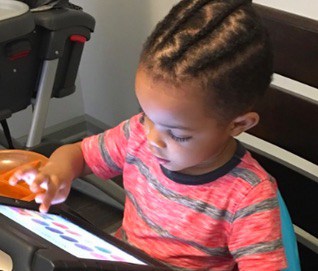 9 Top Notch Learning Apps for Preschoolers
---
Okay, parents. Let's talk technology for a little bit. (Yep, we're talking about Screen Time) Here is my list for some of the best learning apps for preschoolers. If you've visited my blog before, saw me on Pinterest or follow me on Instagram, you've probably figured out by now that I'm a total sucker for fun crafts and activities. But sometimes I break out the apps just like every other parent.
I know this subject can be touchy since we have numerous medical experts and sources that promote limiting young children to TV/Video exposure. I do agree and adhere to this notion, FYI. However, the flip side is that I think most people can agree that technology is a huge part of our lives and an absolute necessity in most of world..
Adults, teenagers, and even our young children can benefit greatly from technology if utilized the right way. So today I want to talk about some of the best learning apps for preschoolers that inspire education, creativity, and fun.
So the real question is, "how much is too much?" and "How do I make technology beneficial for my children?".
–
Well, the American Academy of Pediatrics (AAP) recommends that kids ages 2 to 5 spend no more than an hour a day with screens of any kind – TV, tablet, phone, or computer. If I'm being honest, especially with virtual learning, my kids are getting moree And they are still doing just fine.

–
So I think this amount of time is very fair for this age on a normal basis. However, there is now some gray area when it comes to apps that involve movement, interaction, and creativity. An example of this would be a finger painting application.
Now don't get me wrong, I am a huge advocate for being hands on and playing with your kids. But I am of the opinion that some targeted video can be very beneficial. I have personally seen these benefits with my own eyes. I am not suggesting sitting your child in front of the television all day, but if you are mindful of what's being watched and how long, there can be some benefit! Also make sure you have a great cover for your tablets like this one and your child can feel free to dance around with some of these apps.
There can be so many uses if you get creative. For example, clean up song videos are a great way for your toddler to learn the valuable lesson of cleaning up behind themselves! Make sure to visit my preschool clean up song article for the absolute best videos. (Also check out my post on arts and crafts ideas for other no screen ideas)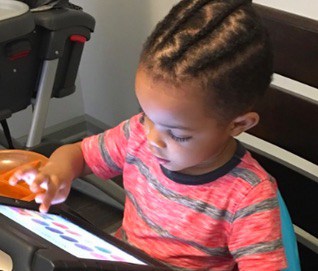 There's an overwhelming number of paid apps for kids to choose from, so I have narrowed down the list to some great learning aides. Many of these apps are free or have a free version. Here are some fun and educational apps for 1 to 4 year olds. I have also included Demo videos to provide a feel for the app.
These are apps my 3 year old has personally gravitated to over the years and they also have my stamp of approval. Click on the app titles to view in iTunes.
–
Preschool Learning App List
We hope you like the products we recommend. Just so you are aware, Keep Toddlers Busy may collect a share of sales from the links on this page. As an Amazon Associate I earn from qualifying purchases. Read more about our links in my disclosure policy.
–
–
We have all seen the commercials on television for this program. ABC Mouse does have an awesome learning system that my son absolutely loves. There is so much content within this program that I seriously doubt we will ever get through it all. The ABC Mouse system is set up to promote learning through interactive repetition, songs, games, and just plain fun. I Highly Recommend it!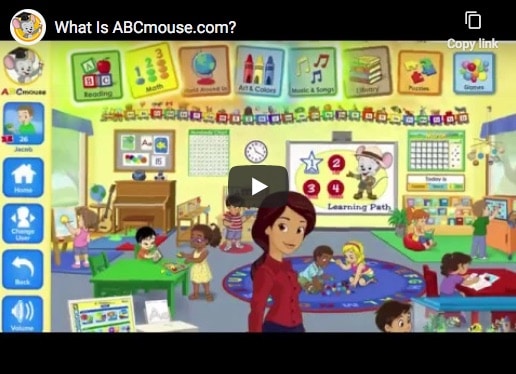 –
–
I LOVE letter school and so does my son. This app really helped my son to practice writing letters the correct way. Not only is he able to trace the letters, but it shows the direction to trace with arrows. Such a great tool!
–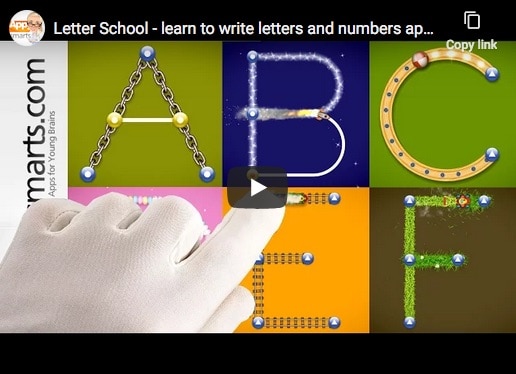 –
3. KidsDoodle– Movie Kids Color and Draw
–
This is what I'm referring to when I speak of fostering creativity. This app allows even beginners to draw wonderful little pictures that are colorful and fun. It's also easy to navigate and provides that needed interaction instead of just watching a screen.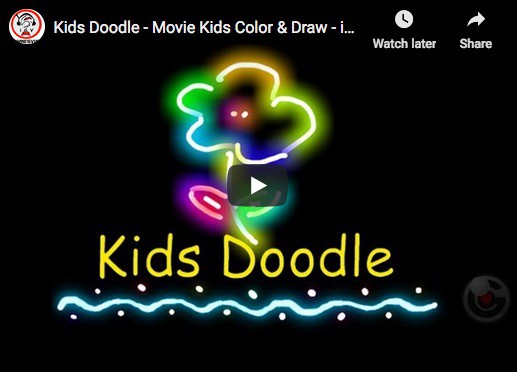 –
–
This is another app that promotes interactive play. It's so fun to watch my son laughing and having a great time with this app. Lenord is a furry monster that responds to touch or voice like a real pet. He repeats everything your child says and he loves to play games.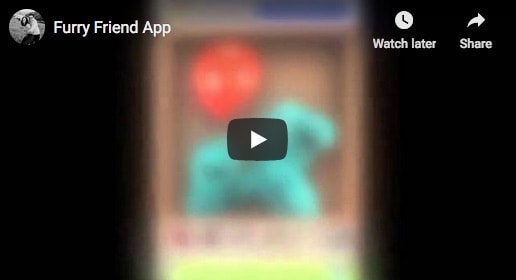 –
–
This app was featured by Apple in the 'Best New Apps & Games' in the Kids Category. I believe music can be an important learning tool in our kid's lives that will only promote more creativity and education capacity. Children can use the free play keyboard, play kid's songs in the keyboard mode, or use animal sounds in the character mode (my son's fav).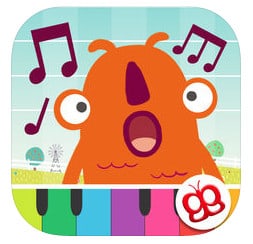 –
Let's face it, kids love YouTube. With this app I was able to control the content, search, and also monitor my son's history. Not to mention it was easier for my son to navigate to his favorites shows. If you are allowing your child to view Youtube at all, then Youtube Kids is a must!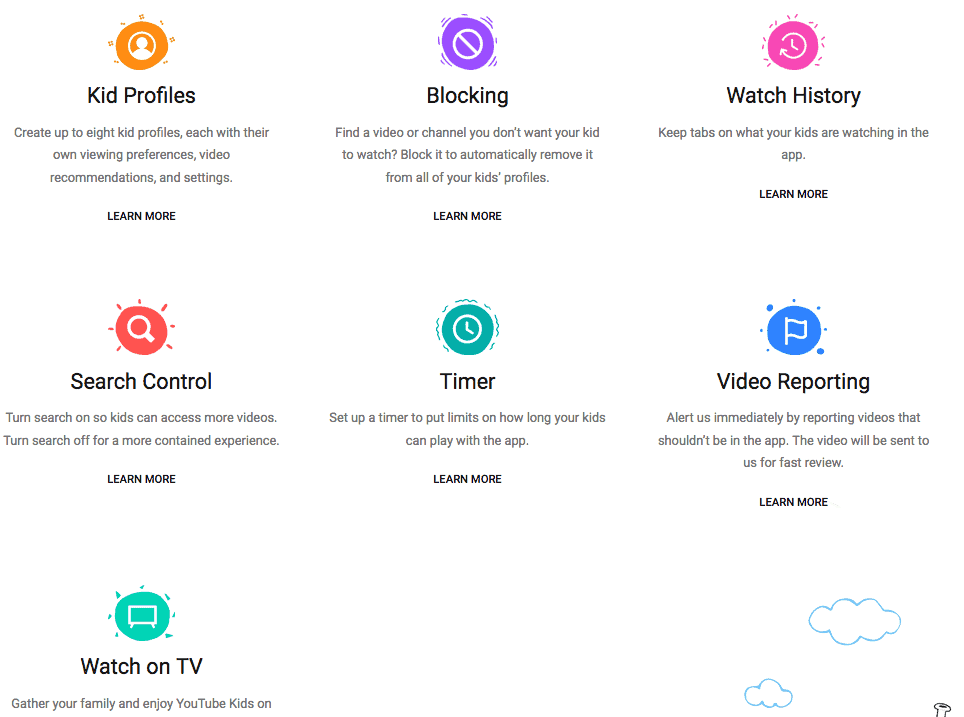 –
This is such a cute matching game. With this app, your child will be learning shapes, colors, letters, and words in no time.
–
This is the Number 1 preschool game in the app store. With this app your child will be helping monkey pack lunch, but in an educational way lol. Learning topics include colors, shapes, letters, matching, spot the difference, etc.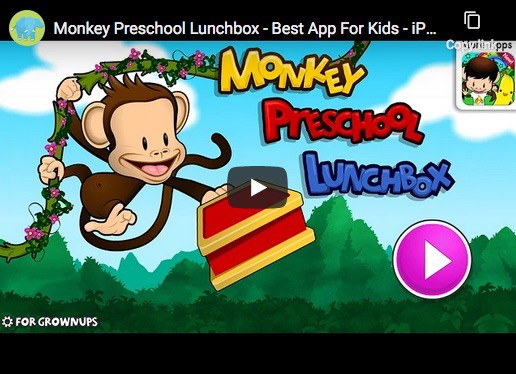 –
This app is great for helping your toddler to learn the alphabet. The app also has a great emphasis on phonics. Phonics in general was vital in helping my son to learn to read at the age of three.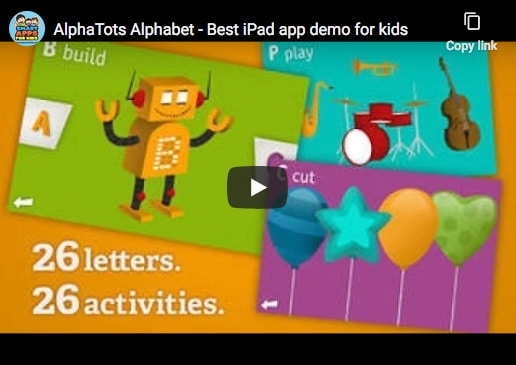 –
Here are a few more digital avenues that I think are awesome for teaching your child to read!
1.Starfall
3. Hoopla
4. Bob Books
My son and daughter absolutely LOVE these kids learning apps, I hope your preschoolers and toddlers love them too. Again, I do recommend limiting the amount of time that you do allow your children to use any technology, so if you additional ideas for activities that do not involve screen time, check out my post on Chicka Chicka Boom Boom Crafts for another great idea!
Over the years I have found that balance is key with anything that I do with my children. Allowing some technology enables them to embrace and adjust to a part of our lives that many of us could not imagine doing without, but putting the required emphasis on hands on activity to reinforce what is being learned only enhances the experience for them. It's amazing what these little ones can soak up in a short amount of time.
So what are some of your favorite educational apps for kids??? Let me know in the comment section below! Also, remember to sign up for your FREE weekly activities planner on the top or the right side of the page and check out my printables page.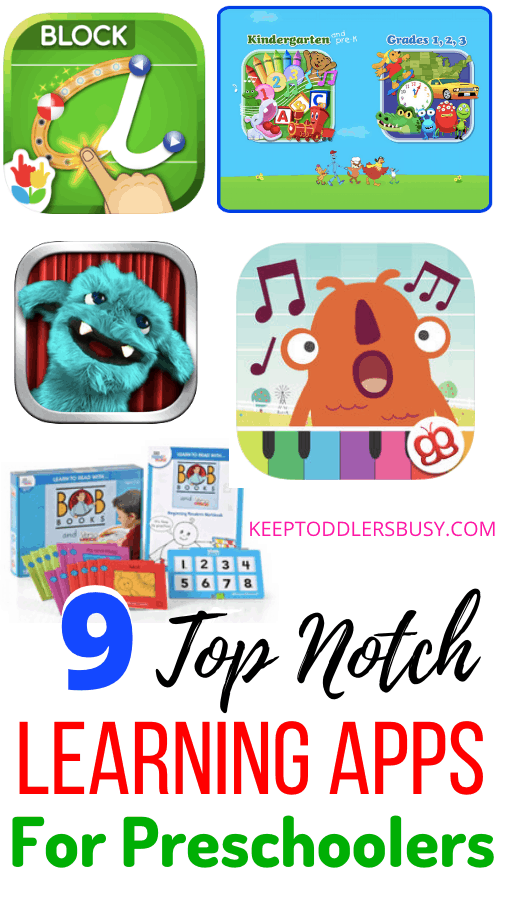 –
I've been an activity mom for almost 9 years and have over 15 years of experience crafting, writing, and creating. My mission is to bring fun, balance and learning to your busy homes with activities, tips, inspiration, and organization!