20 Amazing Halloween Dessert Ideas
---
Hey All! I hope you are enjoying October and what I view as the start of the "Holiday" season. I love Fall and I love that we get to have some fun with the Halloween theme.
So I just put together a quick post to give you some great Halloween desserts ideas! You're going to want to pin these spooky sweets for later so make sure to share! Whether you're hosting an late night party for adults or throwing a kid-filled costume party, dessert is one thing that should be a menu essential.
Here I've put together some awesome Halloween treats that can be made all month long leading up to Halloween day! You will see cupcakes, cookies, and lots of other treats outside of candy for both children and adults!
Take a look and let me know what you think! Also don't forget to check out my others post on family Halloween Smore's costumes and costume ideas on Pinterest!
–
---
Halloween Dessert Ideas
–
We hope you like the products we recommend. Just so you are aware, Keep Toddlers Busy may collect a share of sales from the links on this page. As an Amazon Associate I earn from qualifying purchases. Read more about our links in my disclosure policy.
I hope you get a chance to take advantage of some awesome ideas! Let me know what you think and what type of ideas you have come across!
–
Psst.. Want even more ideas! Check out this Halloween snack compilation below! Some are easy to do and some will be for a more experienced baker, but all look great nonetheless! Enjoy your tasty Halloween this year!
@preppykitchen has a half million subscribers so you are in great company taking a look at these awesome ideas! I absolutely loved them and will be trying a few ideas for my son's class.
–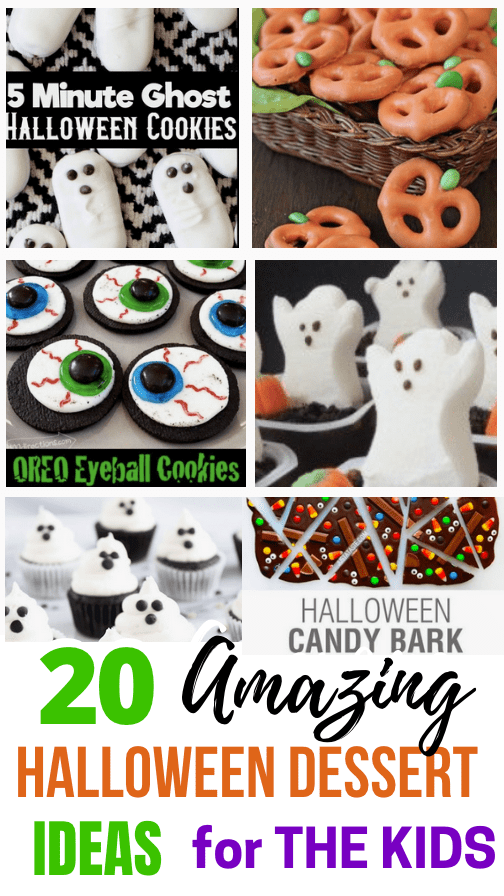 –