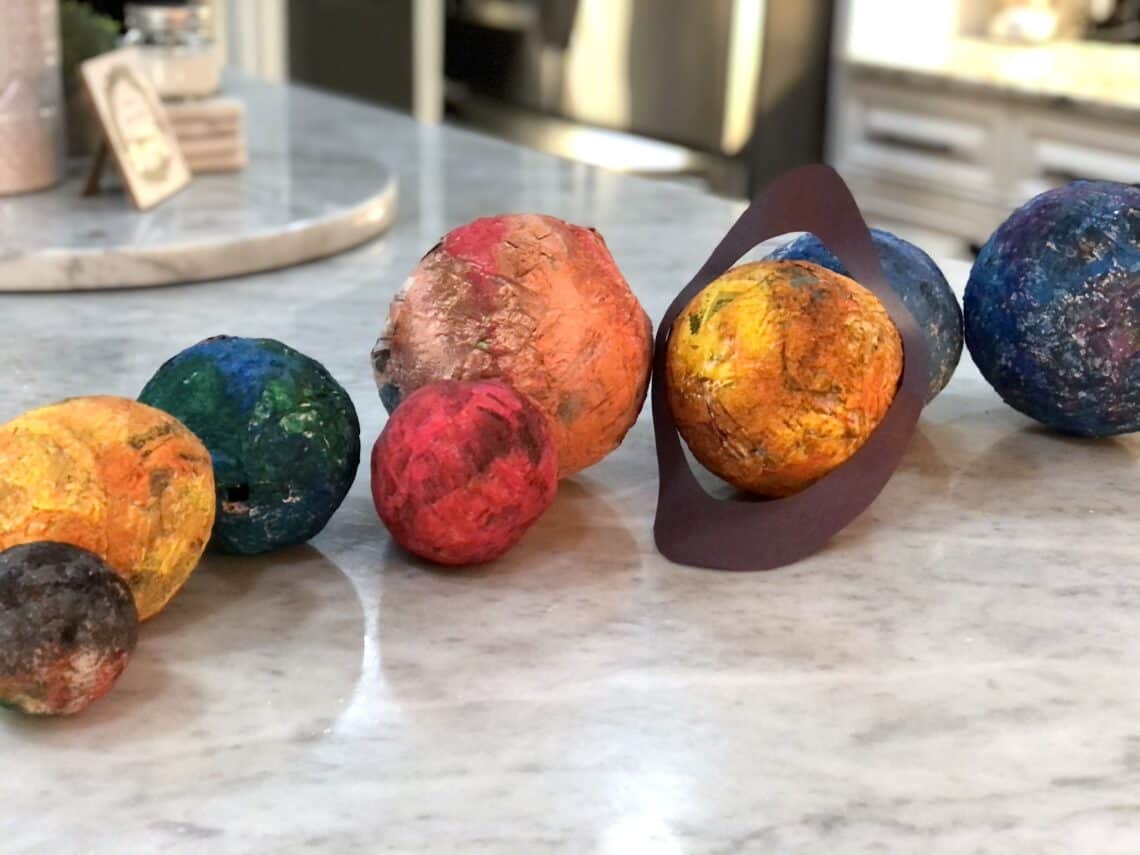 7 Amazing Paper Mache Projects For Kids That Will Wow Them
---
I'm excited to share this activity today because my son literally begged me to do it and we finally did! Paper mache projects for kids is definitely an activity that requires a little time, but it is super fun. I have been meaning to try this for so long, and now that we have, we are definitely hooked!
There are so many different ways to create to create art with paper mache. Of course we decided to do planets because it's my son's absolute favorite, but I have also included some other great ideas from some amazing activity moms below.
Allowing for creativity is such a great way to allow the kids to learn and development. So if you are thinking about doing this activity, I suggest allowing your kids to pick the paint colors to see what they come up with!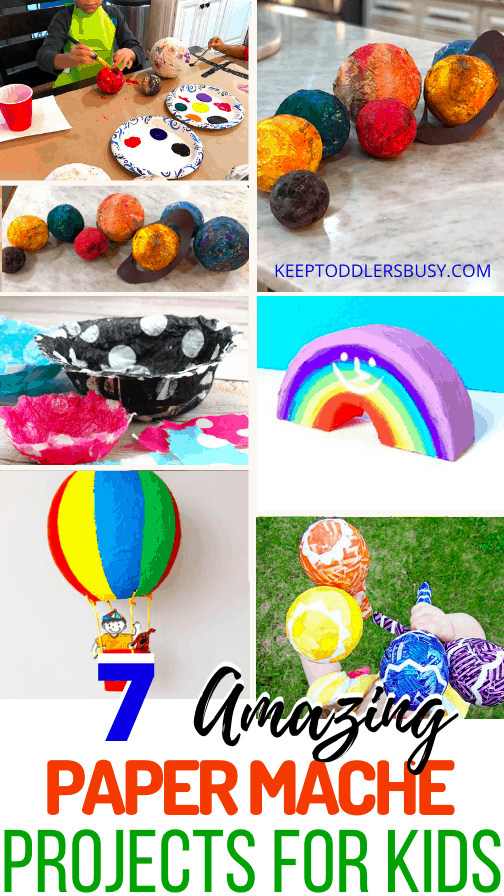 Exposing children to many new experiences, textures, and materials can actually be pretty enriching and fun.
If you love solar system activity ideas, check out my recent post on solar system salt painting and also my learning activities post!! Also, head on over to Pinterest and follow me for daily updated craft ideas!
Paper Mache Projects for Kids
Materials
Old newspaper or magazine paper
Brown Butcher Paper to catch the mess!
Balloons
White Flour
Paint brushes
Large Bowl and a spoon
Cups or stands to set the paper mache'd planets on
Keep Toddlers Busy is a participant in the Amazon Services LLC Associates Program, an affiliate advertising program. As an Amazon Associate, I earn from qualifying purchases. Read more about these links in my disclosure policy.
Preparation (5 minutes)
I got the materials ready ahead of time since I knew we would be working on this for a while. Start by just gathering the materials!
First I taped the brown butcher paper to the table and covered the entire half of the table. It will get messy.
Then cut the newspaper or magazines into rectangles to be placed on the balloons later.
Make The Planets (1.5 hrs)
First blow up a balloon for each one of the eight planets. Be sure to blow them up to proportional sizes for each planet because that will be the size of the dried paper mache.
Next mix the flour "glue". Add the flour to the bowl and add enough water to form a pancake like consistency. Not too runny, but not too thick either.
Now you are to start making the planets! Lay the pieces of paper on the balloon first, then start to scoop some of the flour mixture and smooth it onto the paper and balloon. (if you like you can dip the magazine paper in water first to soften it, but it's not necessary)
Continue to apply the paper and flour mixture until each balloon is completely covered. Adding extra layers is helpful because some spots will detach as the paper mache dries.
Turn your cups over and place your finished planets on top to allow them to dry.
Okay here's the fun part, it took about 24 hours for the planets to harder LOL. Maybe I used too much paste but I didn't expect that and my son was so impatient!
The Next Day (1.5 hrs)
The next day we cut the balloon knots off and patched any holes using paper and school glue. Since this method showcases the print of the magazine used, we kept the pieces of paper as small as possible.
This step did not take long but took about and hour to dry.
Next is the fun part. My son got a chance to paint to his heart's desires! He also blotted the paint to help it dry faster. (his idea lol)
When it dried, we went back in and did another layer together just to add some texture.
The last step was Saturn's paper ring cut out that my boy was so proud of that day. 🙂
Take a look below! We did not try to hang them because my son likes to play with them.
And that's it! Check out some of the footage we got of all the fun 🙂
For more information on how to paper mache, check out The Spruce Crafts! I included some other great ideas below as well.
2. Paper Mache Bowl via Kitchen Table Classroom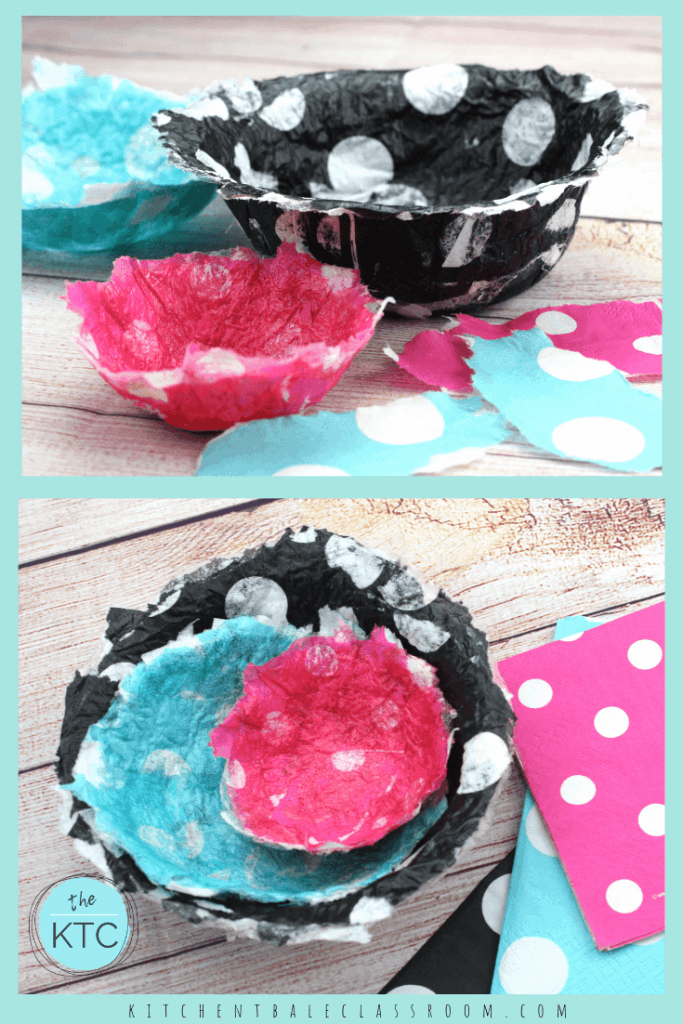 3. Paper Mache Octopus Bank seen here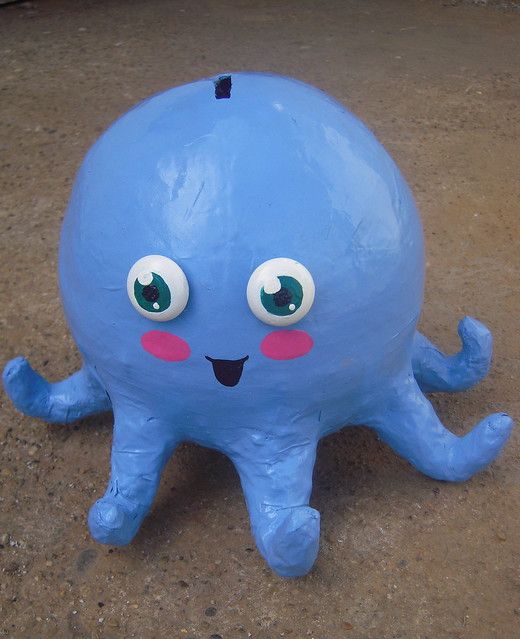 4. Paper Mache Maracas via There is Beauty All Around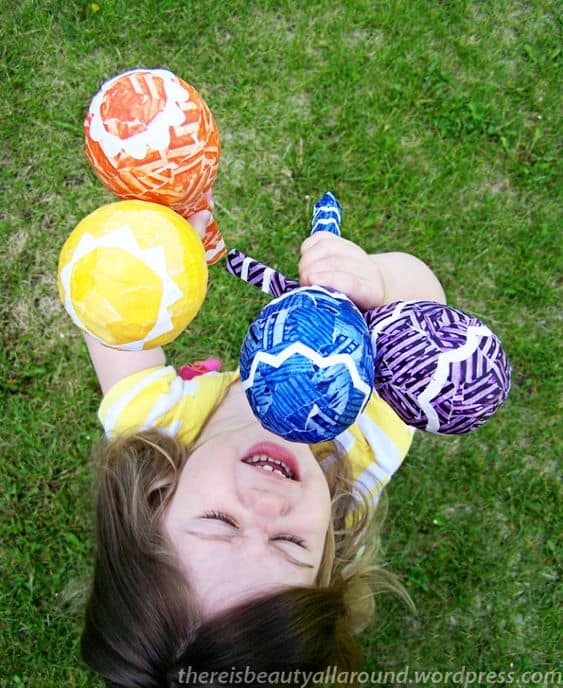 5. Hot Air Balloon via First Palette
6. Paper Mache Piggy Bank via Brisbane Kids
7. Paper Mache Rainbow via The Art Dream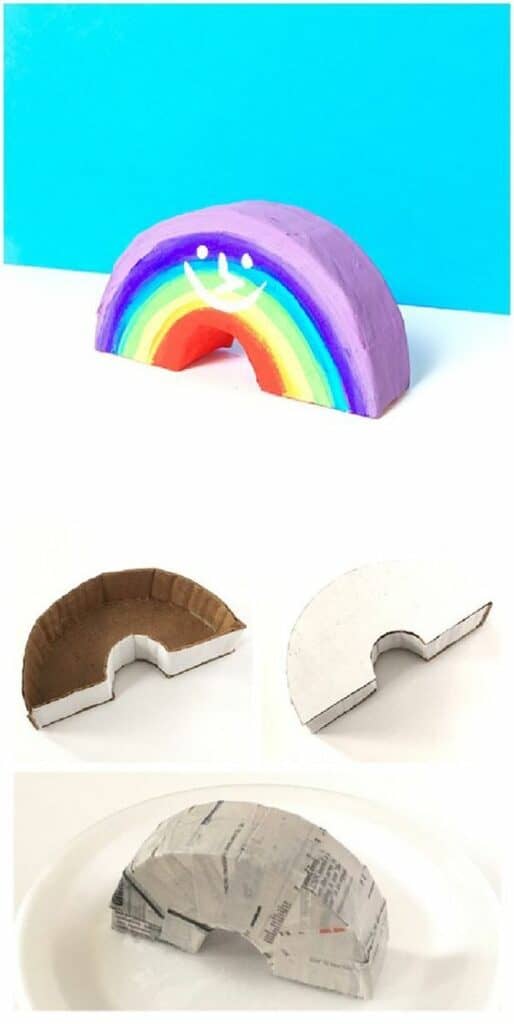 For daily ideas follow me on Instagram!
I hope you enjoyed this fun solar system paper mache project for the kids! Please comment below and let me know some paint activities that keep your kids entertained! I would love to see some additional ideas!
Also check out my posts on a great pom pom frame craft and popsicle stick crafts for more fun ideas!
Also, remember to sign up for your FREE weekly activities planner on the top or the right side of the page and check out my printables page.