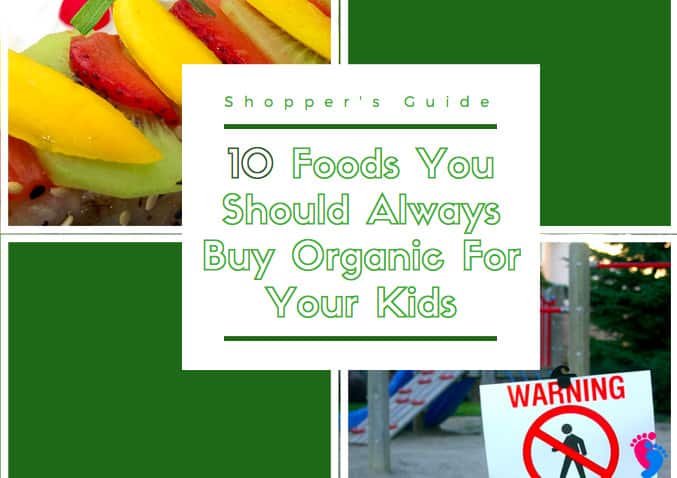 10 Foods You Should Always Buy Organic For Your Kids
Most of us know that eating organic produce can be very expensive. It never ceases to amaze me when I walk through the produce section and see the stark difference in pricing for the organic stuff. I LOVE to save money where I can, but when it comes to the health of my kids, I realize that simply saving money isn't always the best choice. I advocate to eat as much organic produce as possible, but when it simply isn't feasible, what I can do is make sure that I am aware of specific fruits and veggies that I should watch out for so that I can make the best decisions for my family.
Below I have included a "high pesticide" and "low pesticide" list of fruits and veggies after doing some research. This year, STRAWBERRIES are topping the list some of the highest amounts of pesticides! The rest are in no particular order. The next time you go to the store to shop for your family, make sure you keep this list in mind! Also, take a look at these organic fruit snacks that are a hit in my household!
–
–
We hope you like the products we recommend. Just so you are aware, Keep Toddlers Busy may collect a share of sales from the links on this page. Read more about our links in our disclosure policy.
–
–
Organic Do's and Don'ts!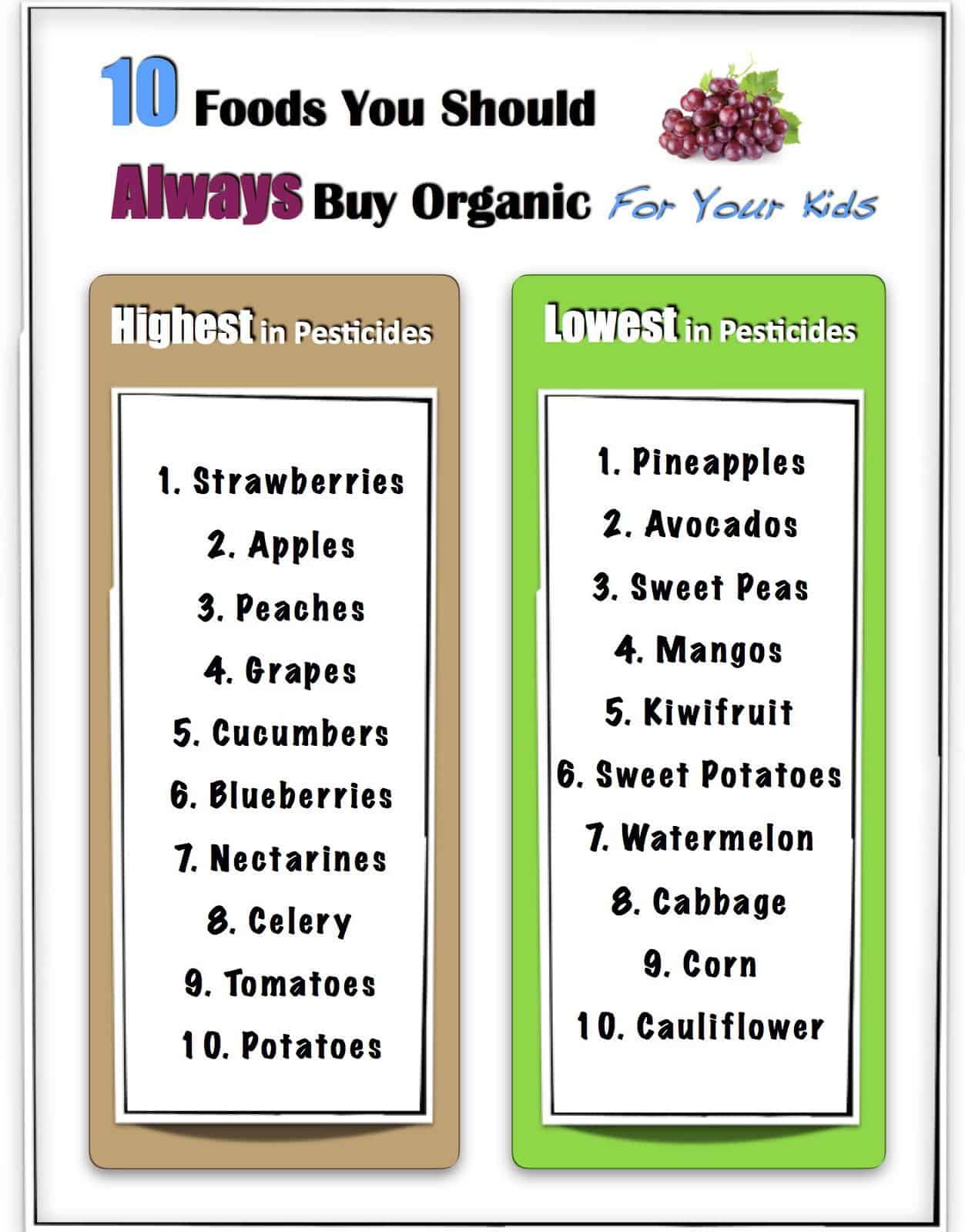 **** Tip:  When needed, removing some pesticides is possible! Soaking in baking soda is actually a huge help and will remove almost all if soaked for over 10 minutes.****