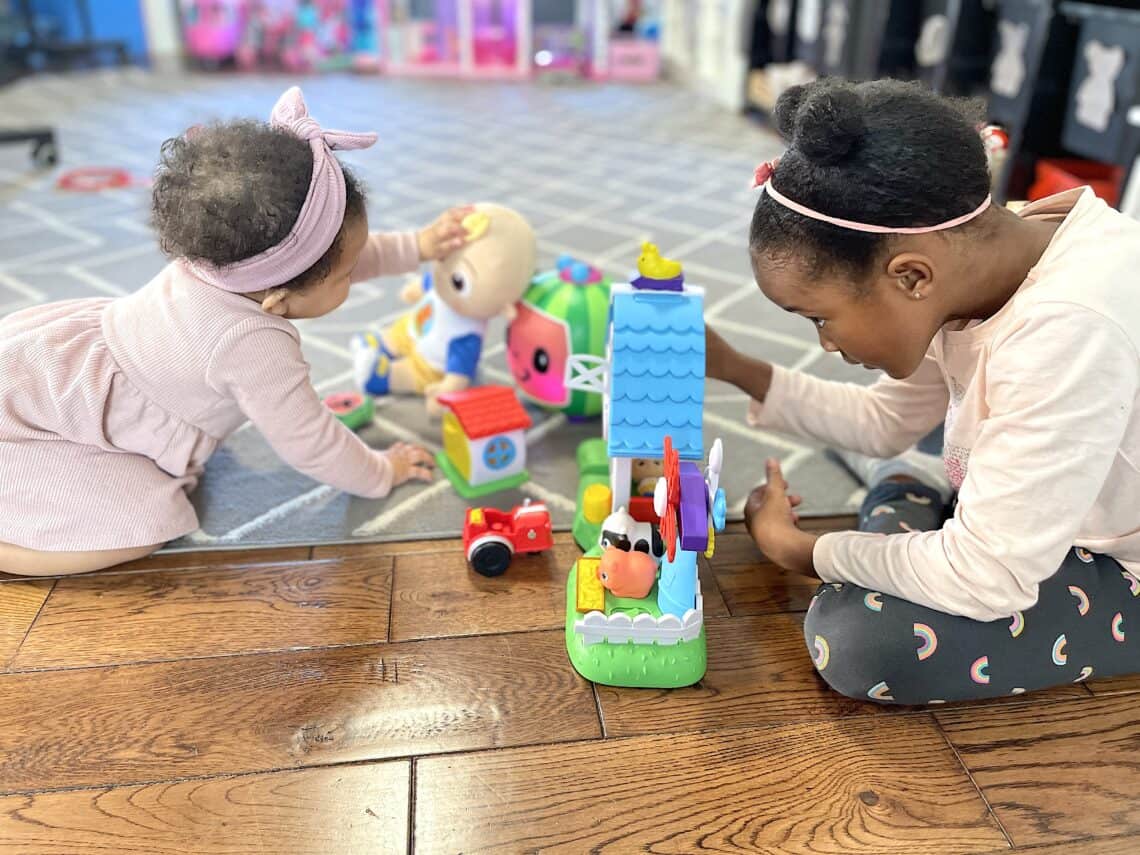 7 Awesome Tips To Celebrate Childhood's Best Moments With CoComelon
Thank you CoComelon for Sponsoring This Post! Check out these simple that will transform your home into a learning environment filled with fun, laughter, and CoComelon!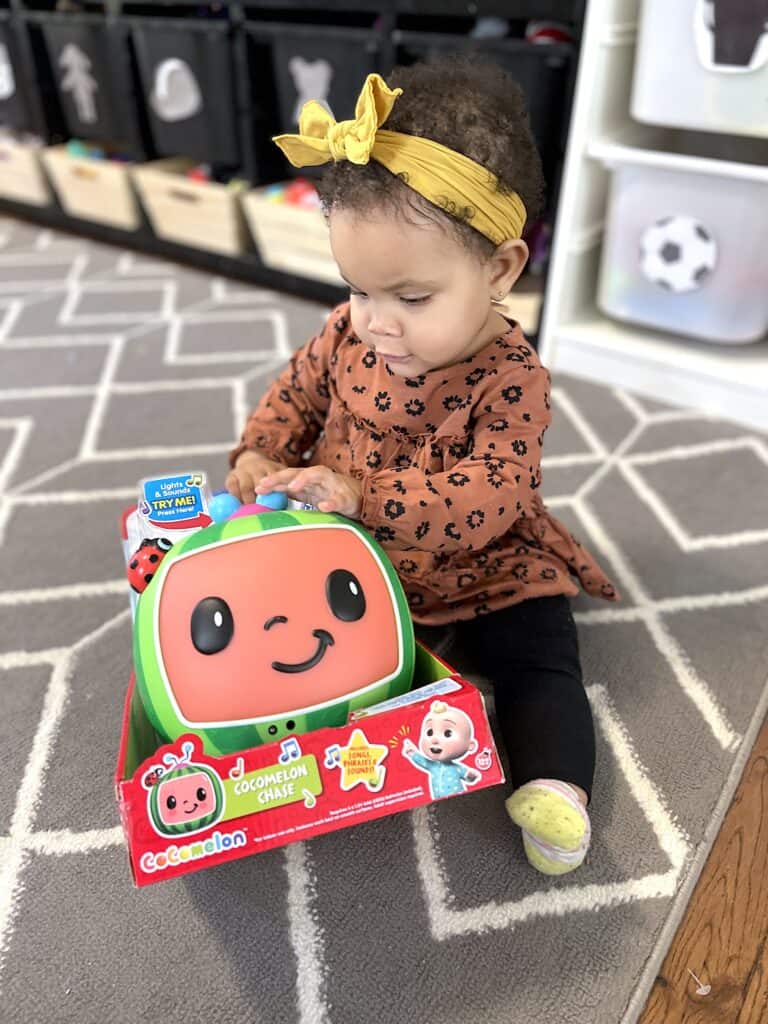 I'm so excited to share the latest adventures of my two youngest children via the super popular and universally relatable CoComelon!
As an adult, there are certain television shows and toys that take me right back to the fond memories of my childhood, and I know that CoComelon will be one of those fond memories for my children as well.
The art of creating an environment where learning is fun for children is an ever-present goal and it absolutely makes life that much easier when we have fun resources like this for our little ones.
The CoComelon YouTube Channel and Netflix series tie in so many of the lessons and special moments experienced throughout childhood as the characters explore their world.
This line of toys then reinforces many of these lessons that are truly big moments for our little ones by helping children navigate everyday experiences of life while having loads of fun.
My 5 year old daughter Skyla absolutely loves the CoComelon characters and now my nearly 1-year-old daughter is following right in her footsteps!
Check out the fun below and see how we combine educational programs with this amazing toy line to celebrate our children's big moments!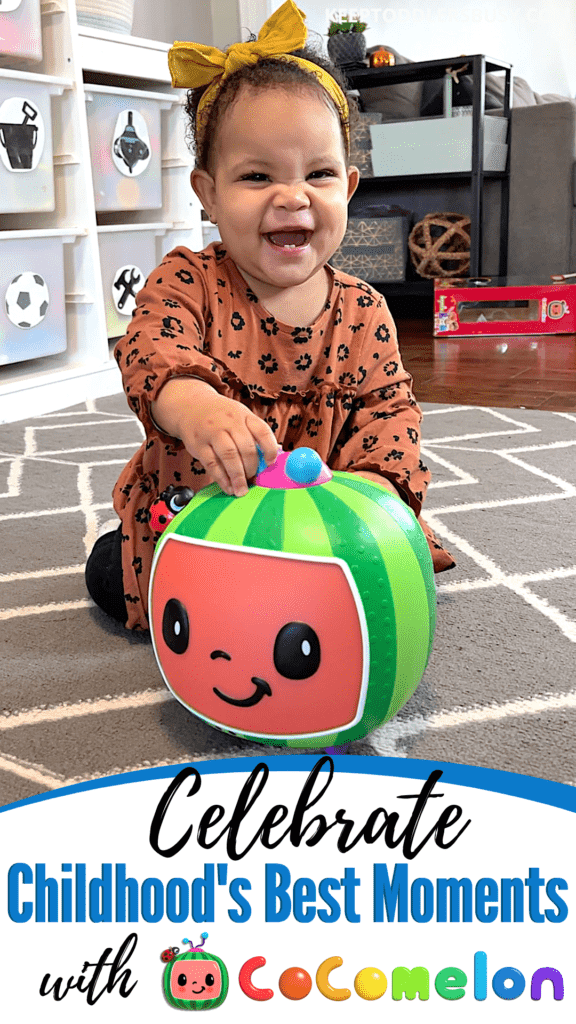 It's important to note that CoComelon not only addresses nursery rhymes and ABC's, but also many other important lessons, such as eating veggies, making friends and celebrating others.
Below, I am excited to share some of my best tips for a beautiful learning-through-play experience. Take a look at how your kids can get the most out of their play with this awesome line of products just in time for the holiday season!
1. Always Keep Learning Enjoyable
So, obviously, CoComelon has this one covered for us ☺ Research has shown that having fun while learning strengthens and broadens memory networks in kids and I have personally seen the benefits of a fun learning environment with my own children.
The fun, familiar songs that are staples of CoComelon are helping young children to learn through this repetition, and then apply it to real life.
Check out my daughter Skyla below! The CoComelon Boo Boo JJ Plush is a great example of this. JJ will show you where he's hurt, whether it's on his head, elbow, knee, or foot. Then Skyla can come to his rescue and make the boo boo feel better.

This toy is based on The Boo Boo Song, one of CoComelon's more popular videos that my sweet girl loves. Skyla is honing her skills when it comes to dealing with boo boos and the accompanying feelings.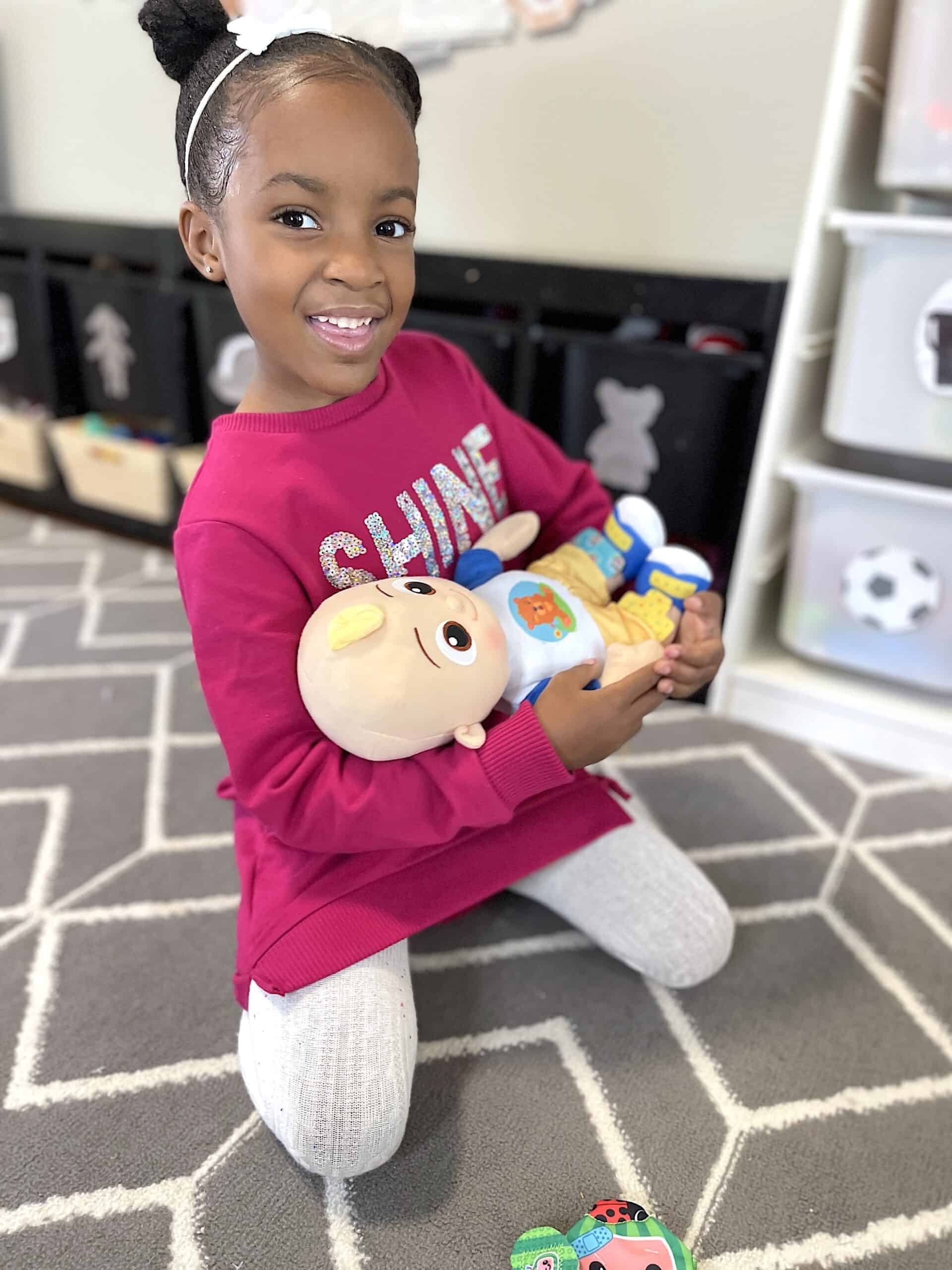 2. Keep Timing In Mind
While learning through play with fun toys can continue throughout the day, learning new concepts decreases when kids are tired and/or hungry. Picking certain times of the day to pair CoComelon episodes with the toys can have an amazing impact!
In addition, children who have a fairly regular routine often feel smarter, more secure, and are generally in better moods from day to day because they can predict what's coming next.

So early afternoon, after a nap and snack time, is actually one of our ideal times to enjoy some special moments, songs and episodes!
3. Come on Over To The Silly Side
I literally can NOT stress this enough. Kids love silliness; they really do. It makes life fun. My motto is to let your hair down and have some fun with the kids knowing that a happy child is more likely to be a learning child!
With the CoComelon Chase and my nearly 1-year-old in tow, we are having an absolute blast! (I can't believe she's coming up on 12 months already)

CoComelon in Chase mode is Kinsley's favorite toy right now! She is more stable with her crawling and walking (yay) and this particular mode really helps! In Chase mode, your baby or toddler can follow the toy, helping them to actually develop those crawling, walking, and mobility skills. It's awesome.

The Sit 'N Play mode is great when we don't have much room to move about, but don't even get me started on the Hide 'N Seek mode! It's such a fun experience all around.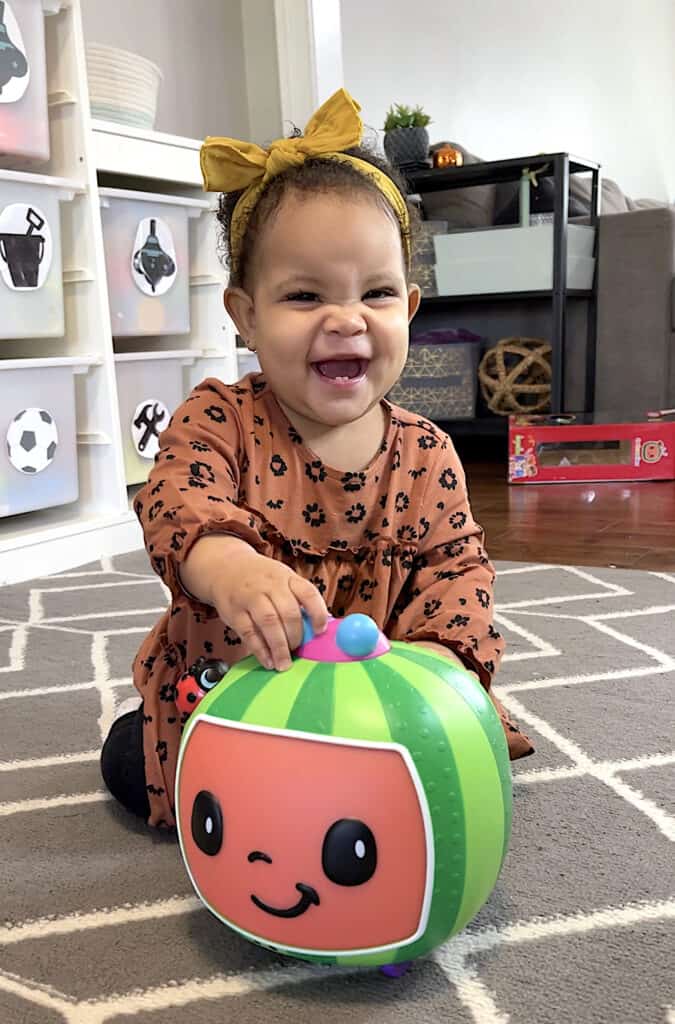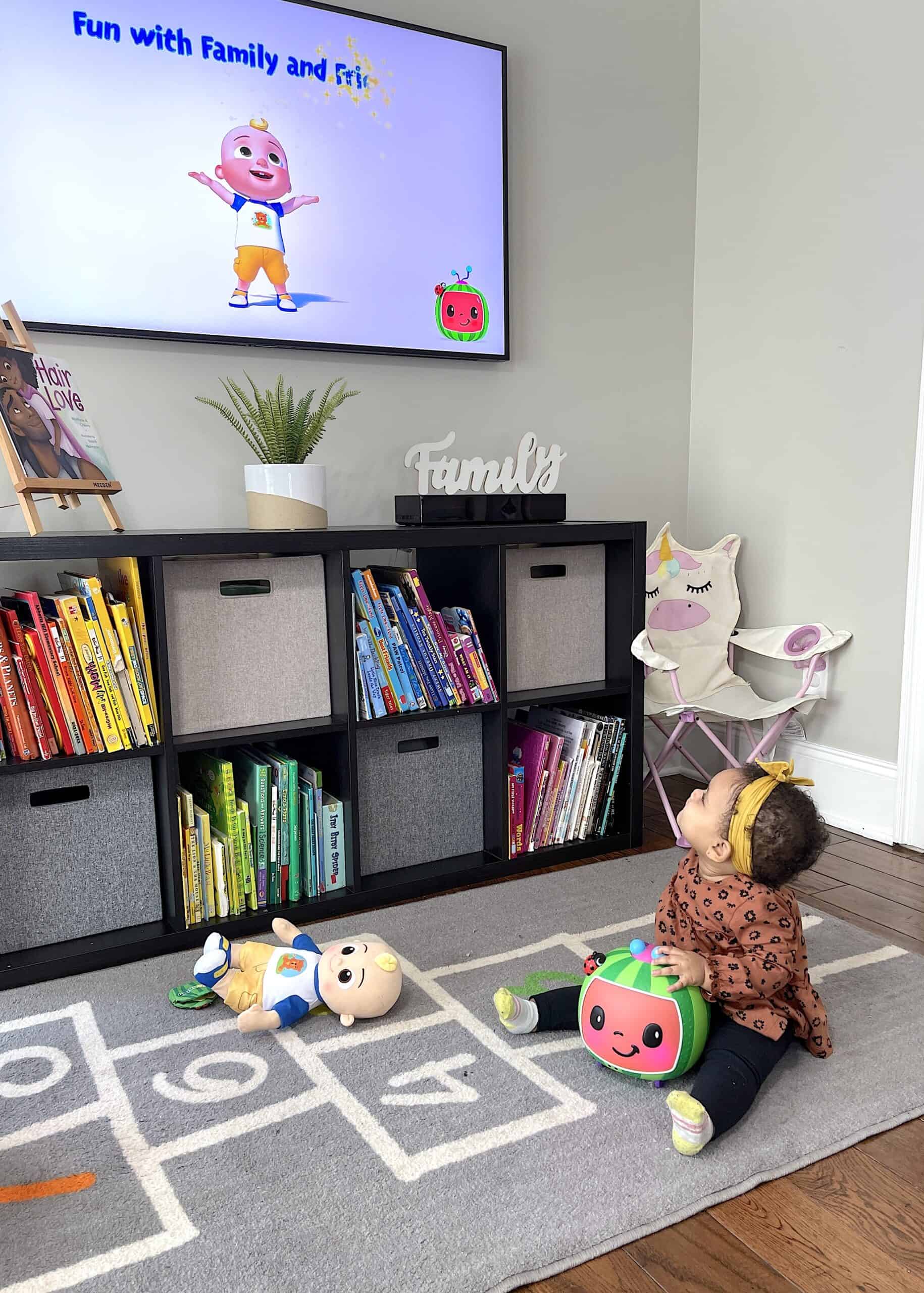 4. Make Big + Small Moments a Celebration. Then Repeat!
The process, not the outcome, is always at the forefront of my mind when it comes to fun and learning. Celebrating childhood moments with positivity and praise is a must!
The ability to view learning as a fun process is a skill that will carry our children throughout their entire life, creating so many opportunities for growth along the way.
Every time I hear my oldest daughter say, "I will help make your boo boo feel better!", I do a little silly happy dance and she loves it.
5. Foster Independence Through Play
I absolutely love it when I can quietly watch Skyla and Kinsley play together, learning from each other. As parents, we often want to join in and even just tell them "Good job!" Although I love to give the kids praise, I have also learned that they are learning so much by playing on their own.
As you can see in the pictures below, the Petting Farm Playset is the perfect way to entertain more than one child at once. They can develop and practice pretend play skills together, while my youngest daughter learns about animal sounds and matching shapes.
A bonus is that they are also able to recognize some familiar songs from CoComelon animal sounds episodes! (when a plan comes together.. hehe ☺)
One of my greatest joys in life is watching my 11-month-old dance as soon as she hears a familiar song! CoComelon is definitely her jam.
6. What Did We Learn Today?
If you hear something enough times, it eventually becomes information that you retain for a long period of time. This works amazingly with children and CoComelon has mastered that concept!
Reinforcing the notion of enjoying what was learned is a game changer.
I often use dinner time to talk about some of the fun things that the kids may have learned that day. We don't usually talk about specific concepts learned at this age, but more so that they enjoyed the activities for the day.
7. Demonstrate Your Own Passion and Enthusiasm
Last but certainly not least, I have found that a passion for learning is absolutely contagious! Showing my enthusiasm for play and particularly what the kids are interested in provides relatable examples for our kids to imitate and learn from on a daily basis.
And sometimes you will surprise yourself. Playing with my children on the floor as they navigate through childhood moments is one of the highlights of my day.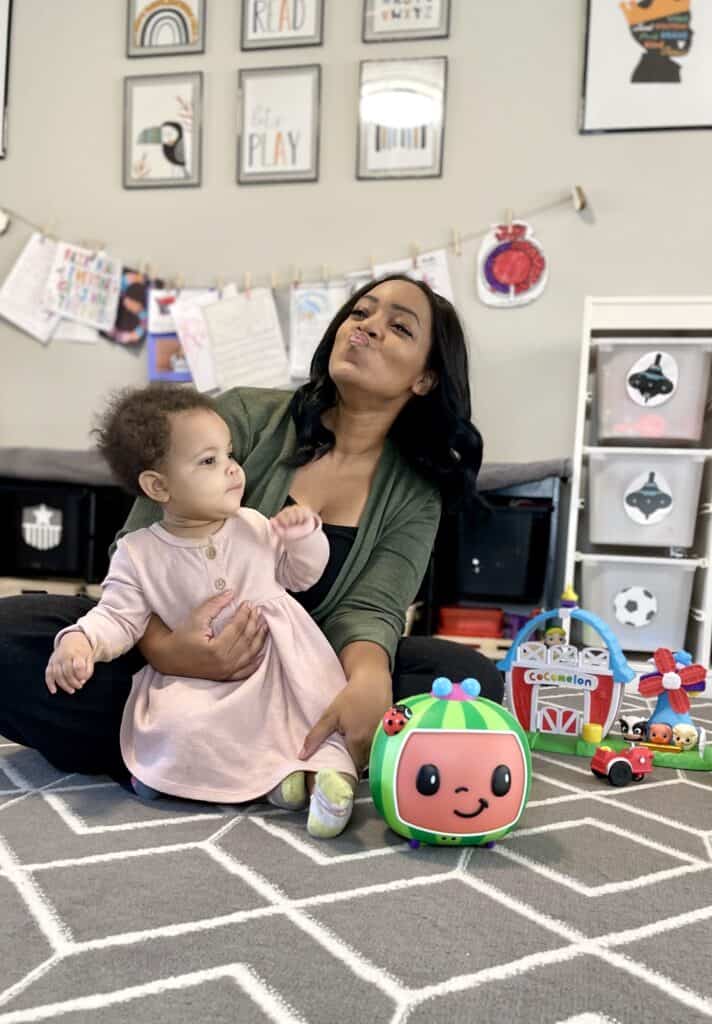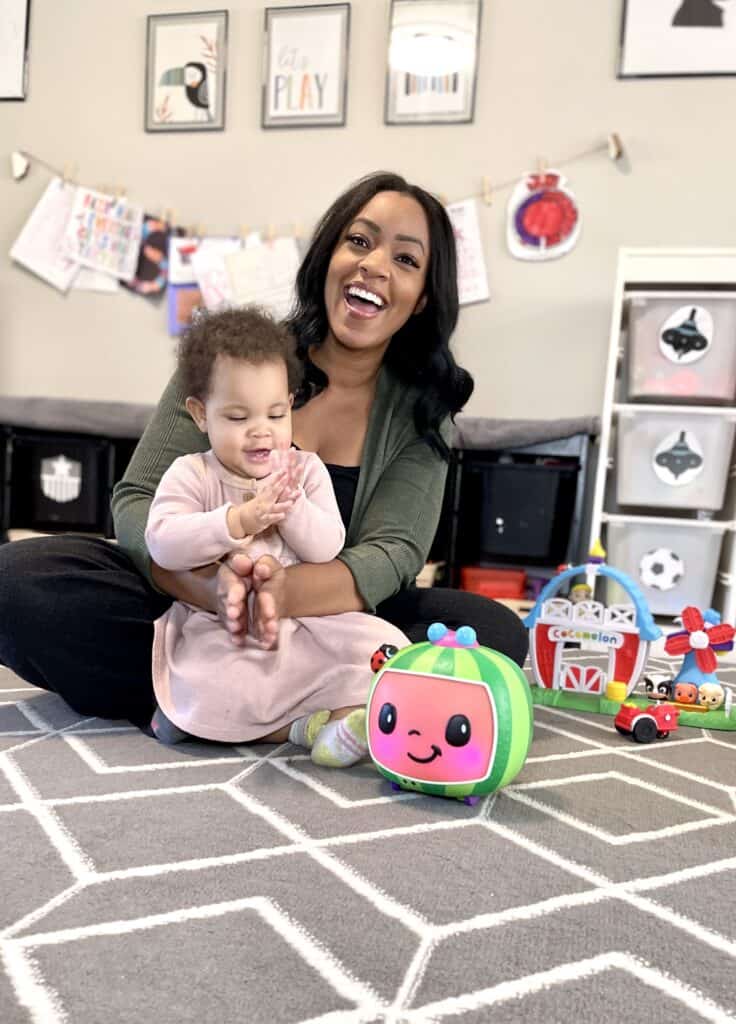 The kids always have a blast with CoComelon-related products and shows and it gives me joy that they are learning as well. I hope that you are able to incorporate these tips into your children's CoComelon experience!
By bringing the celebration of big moments for kids from the digital world into to physical world right in your own homes, CoComelon will make your children feel like they are a part of the shows!
Remember that in addition to having the #1 kid's channel on YouTube, you can also visit CoComelon.com for more fun and learning. If you are on social media, (and I know you are ☺) check out their Facebook, Instagram, and Tiktok handles as well!
Has CoComelon made it into your home yet?? Head to the comment section below and let me know your favorite toys and videos!