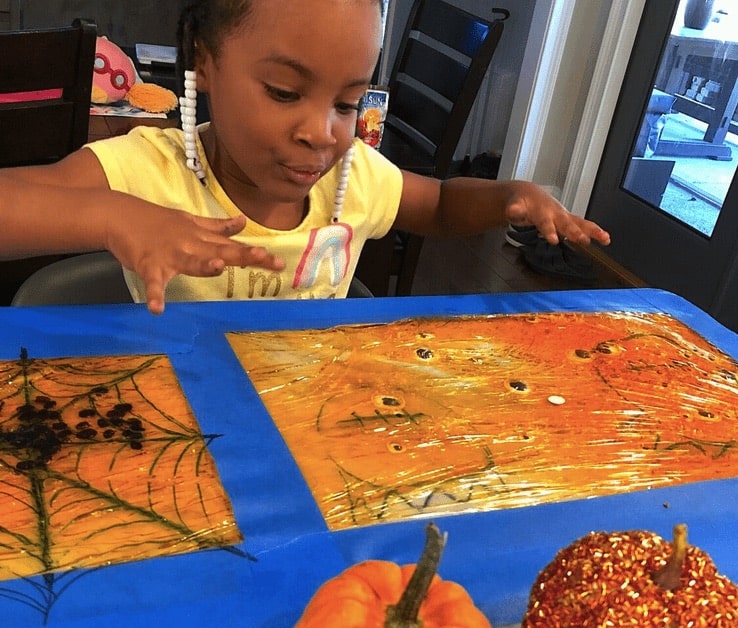 Halloween Sensory Activities: Jello Sensory Goop!
---
Adding another fun one to the list! I've said it before, but I am super late to the game when it comes to Halloween sensory activities and sensory fun in general, but I must say I am caught up now! There are so many different ways to create sensory fun and learning with our kiddos, so today I thought I would talk about an activity that has no mess! Well, mess, then no mess lol.
Kids tend to learn with their entire bodies, so I don't mind a little extra clean up sometimes to allow the learning and development to flow, but this one is super fun as well . Sensory activities for toddlers (such as these ones focusing on the sense of touch) are a very important part of that whole body learning.
They expose children to many new experiences, textures, and materials and can actually be pretty calming.
The set up for this is super easy but takes a few to get all of the supplies prepared. So take a look at how we did this toddler project quick and easy!
If you Halloween activity ideas, check out my recent post on Halloween art for kids and also my Halloween fine motor activity post to prepare for home schooling if you are new to it! Also, head on over to Pinterest and follow me for daily update craft ideas!
Halloween Sensory Activity
Materials
Keep Toddlers Busy is a participant in the Amazon Services LLC Associates Program, an affiliate advertising program. As an Amazon Associate, I earn from qualifying purchases. Read more about these links in my disclosure policy.
I used Plastic Wrap for the base and covering
Gallon Plastic bags or sandwich bags would work even better, but I did not have any at the time.
Two Boxes of 3 oz orange flavored Gelatin
Googly Eyes and Black Beans (for the Spiders! :))
Paint Tape or Packing Tape
Water
Markers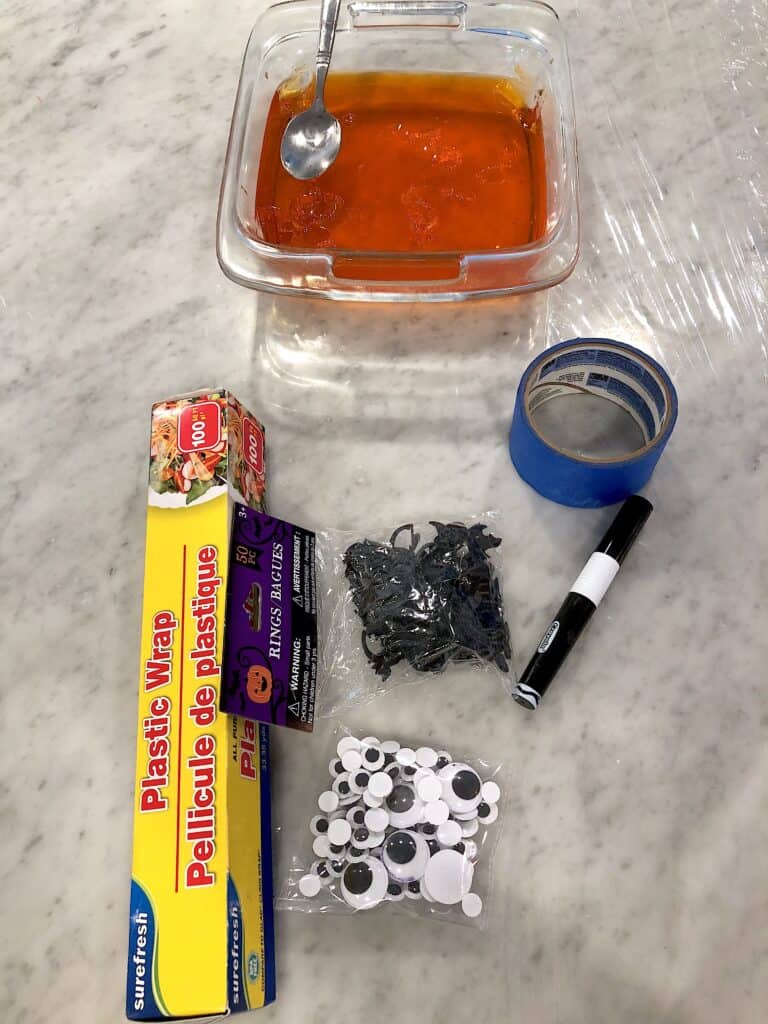 Sensory Jello Preparation
First I prepared the jello according to the directions. It will take hours to fully harden so plan ahead! Do not use the jello before it is hard like I did! You will have jello that eventually melts, so even if it seems hard enough, wait 🙂
2. I prepared this activity with my kids this time and they had a ball during the preparation. The only catch is that the jello may get eaten before you play with it lol.
3. First I taped the plastic wrap all the way across the table.
4. Next I filled two spaces on the wrap with the orange jello. I made sure there was enough space in between.
5. Next add your choice of Halloween supplies and then but Another two sheets of plastic wrap on top.
6. Then you will need to tape all around and in between to make sure the jello is secure.
Finally draw whatever you like on the plastic to add more fun to the activity. Use a permanent marker and let it dry before the kids use it 🙂
–
And their you have it!
Take a look below!
Sorting and Moving Sensory Fun
I chose to make a sensory activity that included monster faces for the google eyes and black bean spiders with a spider web.
This part is certainly open to preference, but I will say my son and daughter really enjoyed it.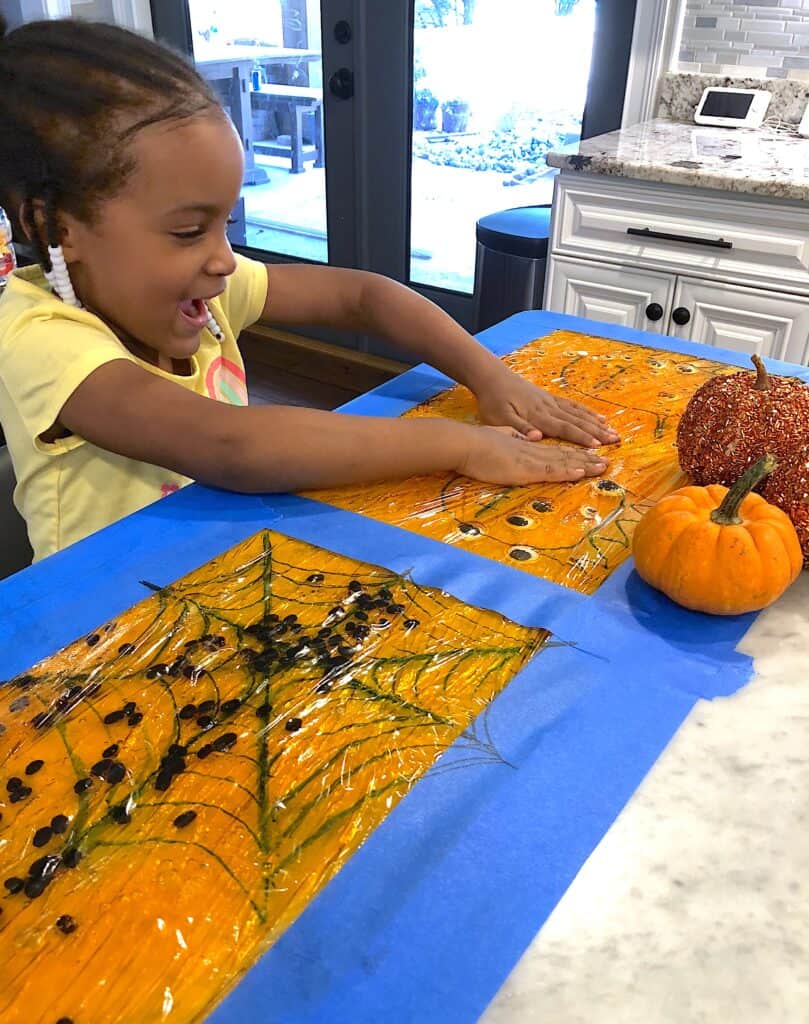 For more great Halloween sensory activities, check out Lemon Lime Adventures!
Also check out another sensory activity from my Instagram page and be sure to follow!
I hope you enjoyed this fun sensory bin activity! Please comment below and let me know some sensory activities that keep your kids entertained! I would love to see some additional ideas!
Also check out my recent post on fine motor activities and also my life- sized scarecrow post to prepare for home schooling if you are new to it!
Also, remember to sign up for your FREE weekly activities planner on the top or the right side of the page and check out my printables page