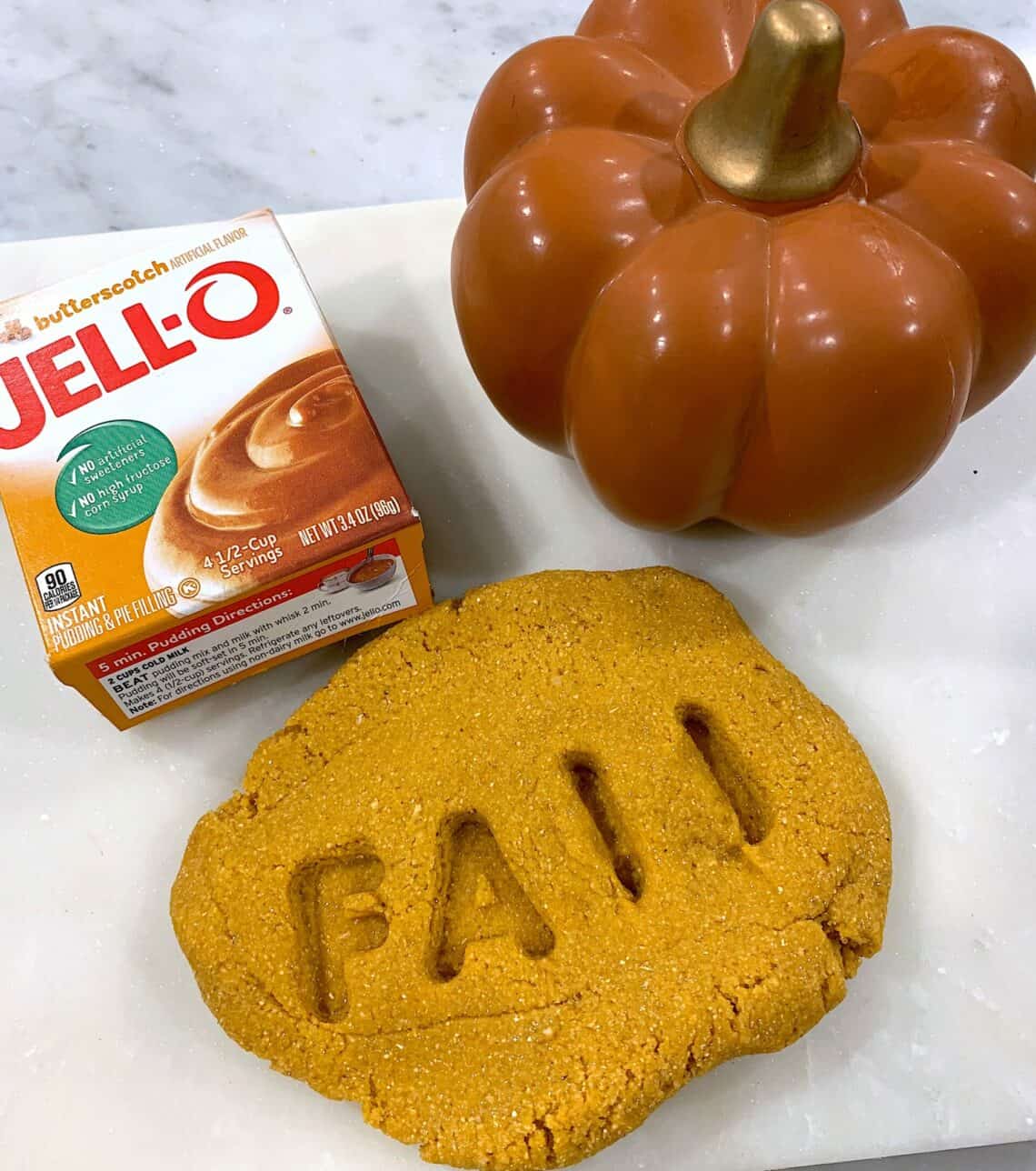 Fall Fun: How To Make Play Dough For Young Kids
---
Fall is here! Well almost 🙂 I am so excited to get a head start on all of the Autumn season festivities! What better way is there to kick off the season then with a fun Fall tutorial on how to make play dough for young kids!
This particular homemade dough is great (and fun) for all ages and can also be used a a wonderful sensory activity to help calm kids after school.
This play dough recipe is only three ingredients so it is technically edible, but I wouldn't exactly serve it for an after school snack.*
If you want to see more Fall activities like this, be sure to check out post on Fall activities for toddlers and my sensory activities page. Also be sure to follow me on Instagram for daily updates, posts and stories!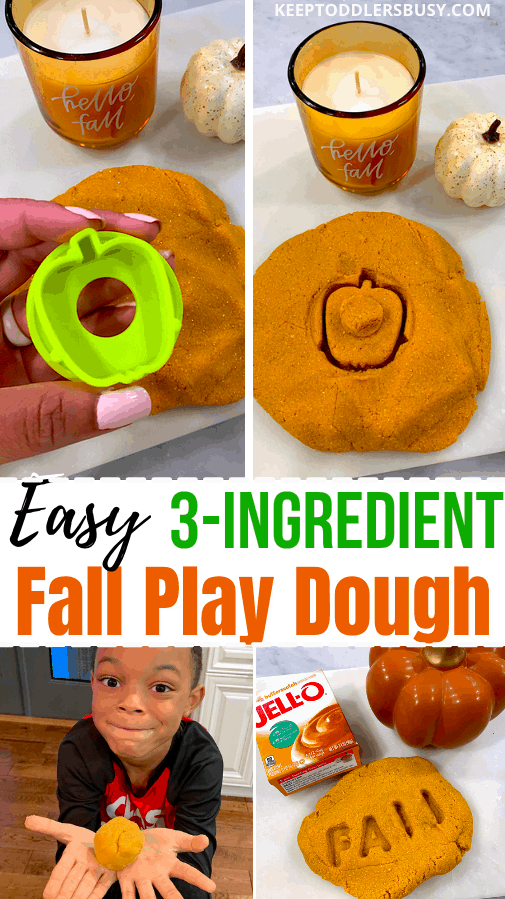 How To Make An Easy 3 Ingredient Fall Play Dough
This is a fairly low prep activity but it depends on how comfortable you are with mixing a few ingredients! I chose to prepare this while the kids were at school so it would be ready when they get home. Take a look below at how simple it is!
This super easy 3-ingredent pudding playdough is made with instant pudding mix, warm water, and corn starch. If the kids happen to put their fingers in their mouths while playing, there are absolutely no worries. Just don't let them eat it all though 😉
Keep Toddlers Busy is a participant in the Amazon Services LLC Associates Program, an affiliate advertising program. As an Amazon Associate, I earn from qualifying purchases. Read more about these links in my disclosure policy.
Fall Dough Materials
Any Brand of instant pudding- ( 1/4 cup)
2. Corn Starch– (3/4 cup) Half a cup will be used initially
3. Water- (1/3 cup)
4. **This is a Bonus if desired** Glitter Glue and fine glitter from the dollar store. This just helps to add some extra pizazz to your Fall dough 🙂 But I would complete this step more so for the older children who want to enjoy.
*Tip: We use corn starch often for dough and activities so I also buy the big containers*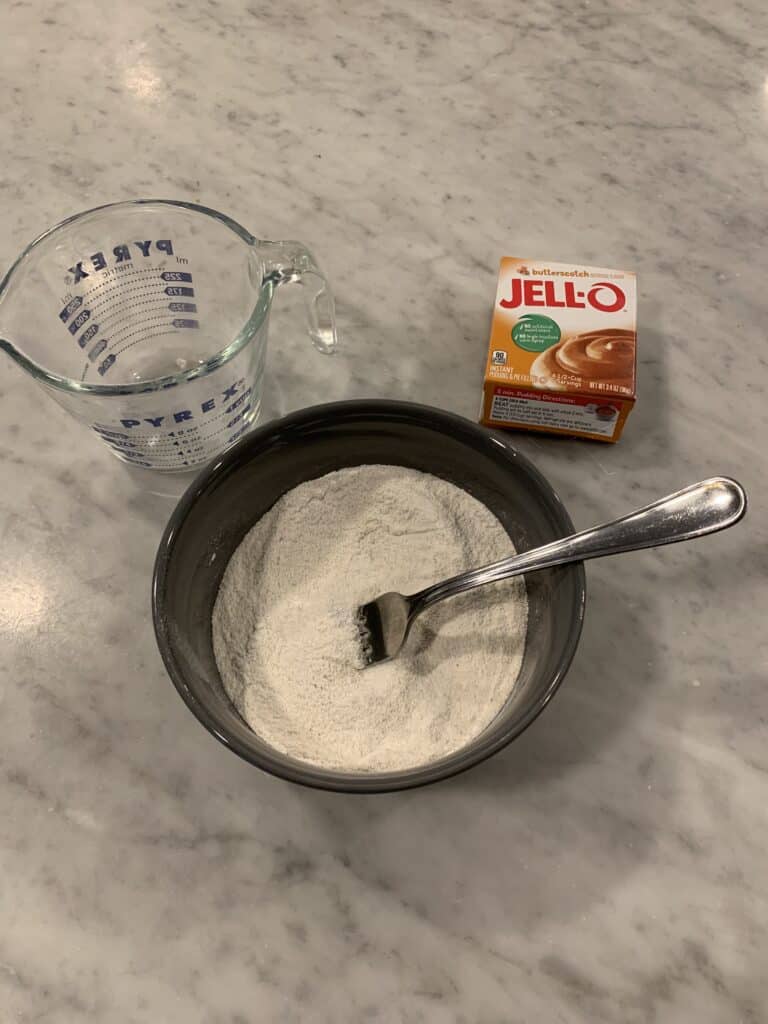 Tools
A small to medium sized mixing bowl
A measuring cup or 2
A utensil for mixing
Instructions
In a small to medium mixing bowl, pour in and stir the pudding mix and 1/2 cup of the corn starch.
2. Next, pour the water into the bowl and continue to stir.
3. The dough will be very sticky as you stir, keep going! Try to get it all mixed in and continue to add in more of the left over corn starch little by little.
5. As the dough gets too hard to stir and seems less sticky, pick up the fall dough and knead with you hands!
6. At this point you can keep adding corn starch until the dough no longer feels sticky in your hands. I would say 95% of the stickiness should be gone with enough corn starch. But you also don't want to add too much corn starch either.
7. Once you're able to knead without dough sticking to your fingers, your fall dough is ready!
8. Add additional glitter or other items for some extra pizazz for the older kids!
Take a look at the pictures below!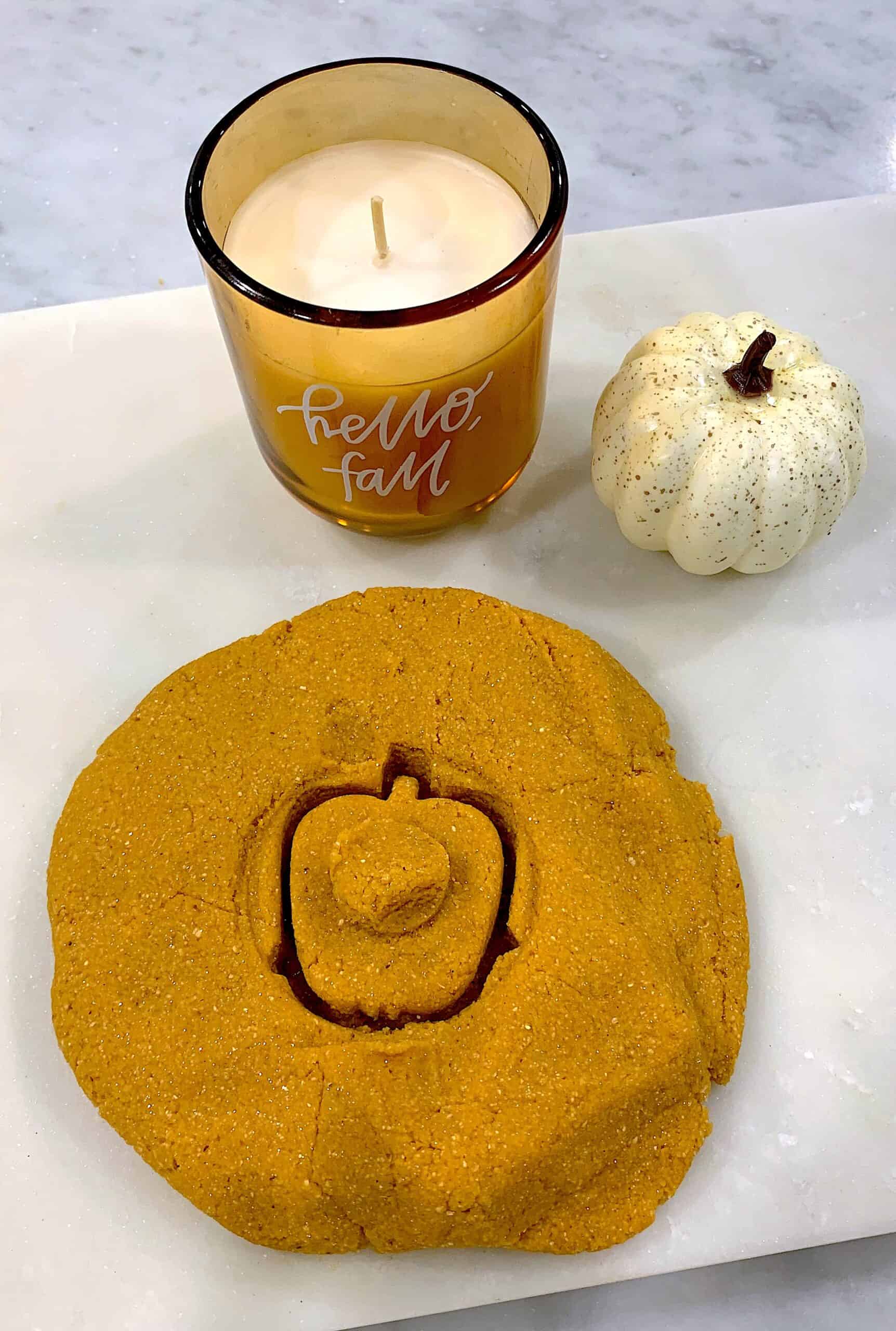 Simple Pudding Play Dough
Depending on the brand of products used, you may need to add more water if too dry, or more starch if too sticky, so be flexible and have some fun! Take a look at the fun video we made of the process below!
Homemade Play Dough Ideas
The kids had a great time playing with this dough recipe! My daughter pretended to make pumpkin butterscotch cookies and my son basically did whatever he wanted in our play dough space lol. (This space is our breakfast table lol).
Tell your kids to grab some cookie cutters or rollers and have some fun with this seasonal version of play dough!
I hope you enjoyed this post on how to make play dough for young kids in the Fall!
Please comment below and let me know how your dough turned out! I would love to see some additional ideas to keep the Fall sensory dough train going!
Remember to sign up for your FREE weekly activities planner on the top menu of this page!
I've been an activity mom for almost 9 years and have over 15 years of experience crafting, writing, and creating. My mission is to bring fun, balance and learning to your busy homes with activities, tips, inspiration, and organization!