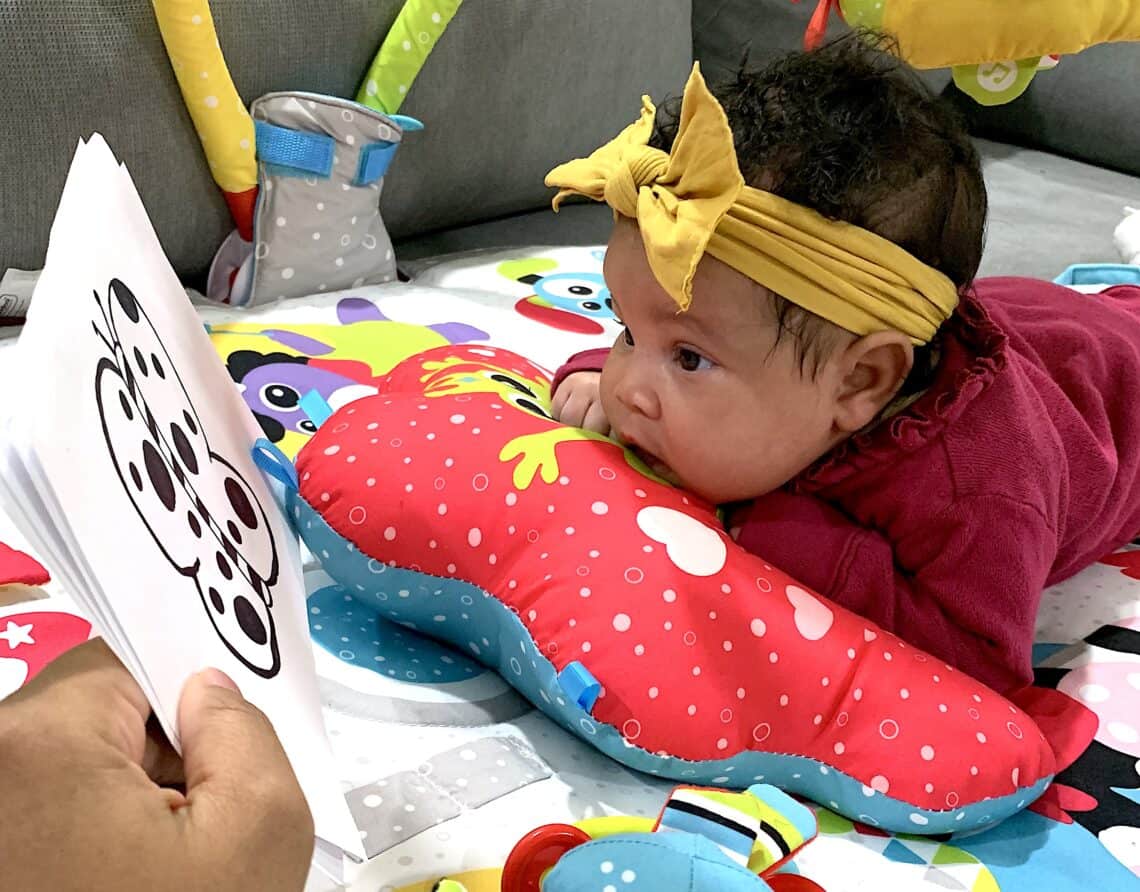 Make Easy High Contrast Cards For Your Newborn Baby
---
If you haven't heard already, I recently gave birth to my second daughter 🙂 I can't still can't believe I'm now a mother of three!
I am already asking myself where the time is going as I watched my daughter grow from 0 to 5 months in the blink of an eye. And we already got started on some baby activities too.
I'm super excited to share this simple activity using high contrast cards during tummy time. And all you need is cookie cutters (or sandwich cutters), paper, and a marker! Tummy time is important for baby's development and this simple addition will help to lengthen the time that babies are comfortable on their tummies.
The great thing is you get double development with the visual stimulation!
If you want another great baby activity, check out this mess free baby art activity!
–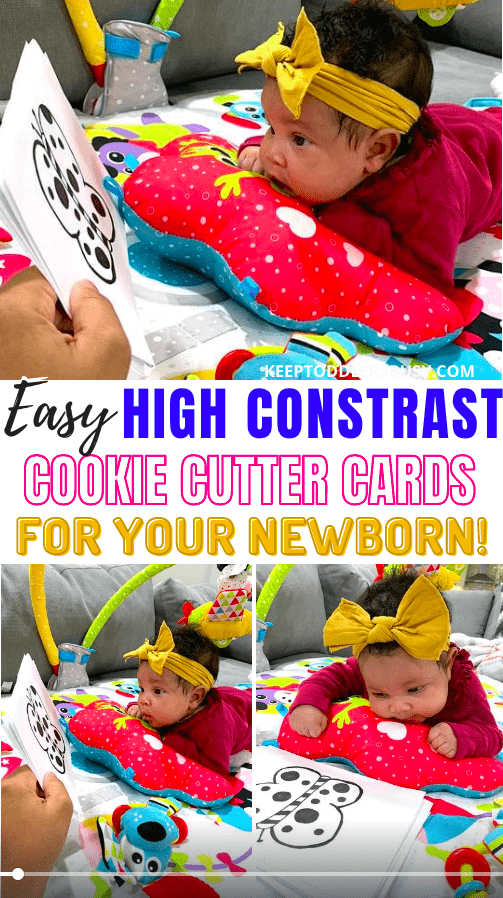 Babies, especially newborns, do not see as well as adults. So high contrasting colors like black, red, and white, put together, tend to be attractive and downright mesmerizing. The great thing is that instead of buying expensive toys, you can easily use items around the house to achieve the high contrast effect.
For more information, check out Little Lifelong Learners post on high contrast visual stimulation for babies.
Take a look below of some of my daughters tummy time baby activities using the high contrast concept.
–
High Contrast Cards During Tummy Time
We hope you like the products we recommend. Just so you are aware, Keep Toddlers Busy may collect a share of sales from the links on this page. As an Amazon Associate I earn from qualifying purchases. Read more about our links in my disclosure policy.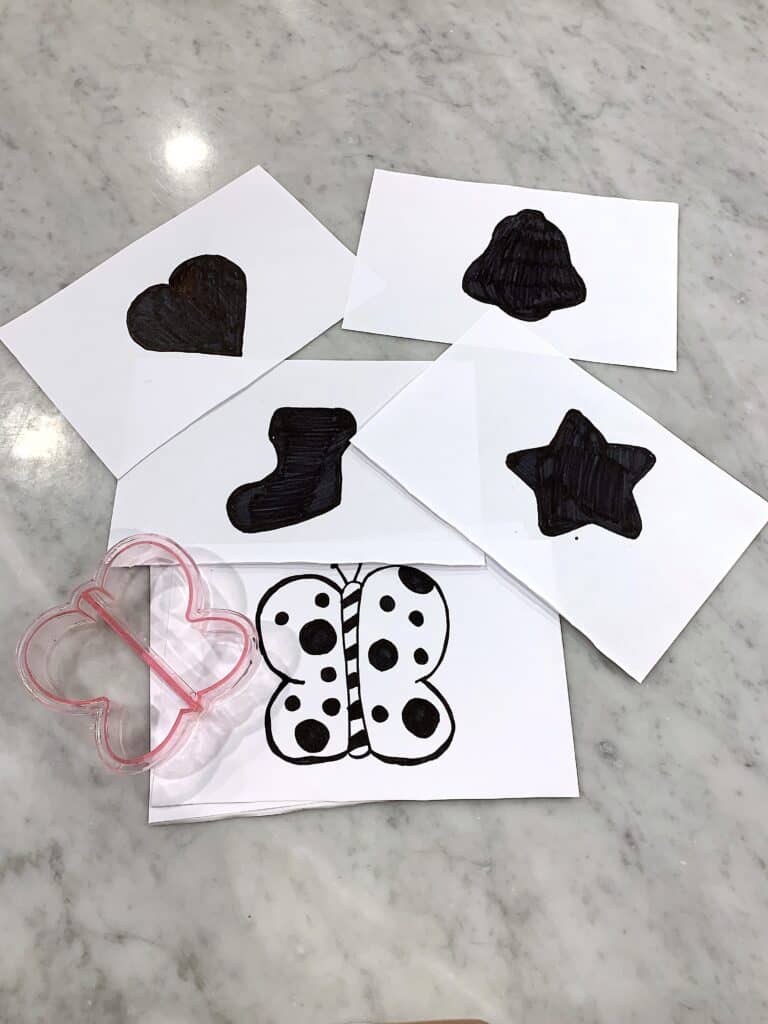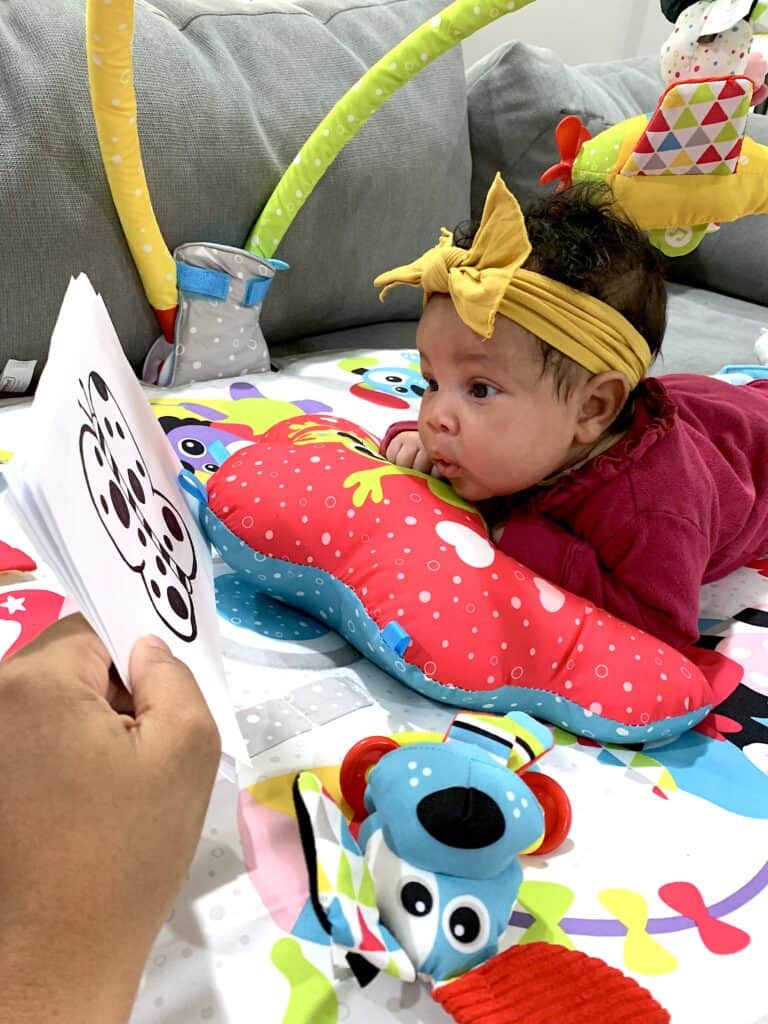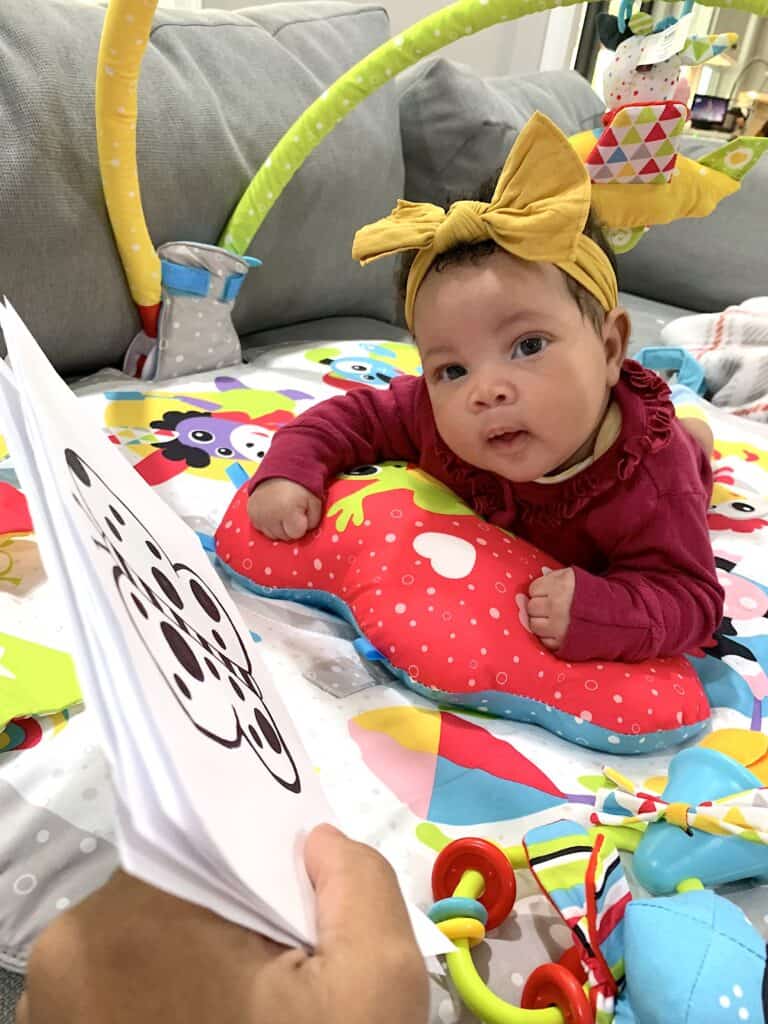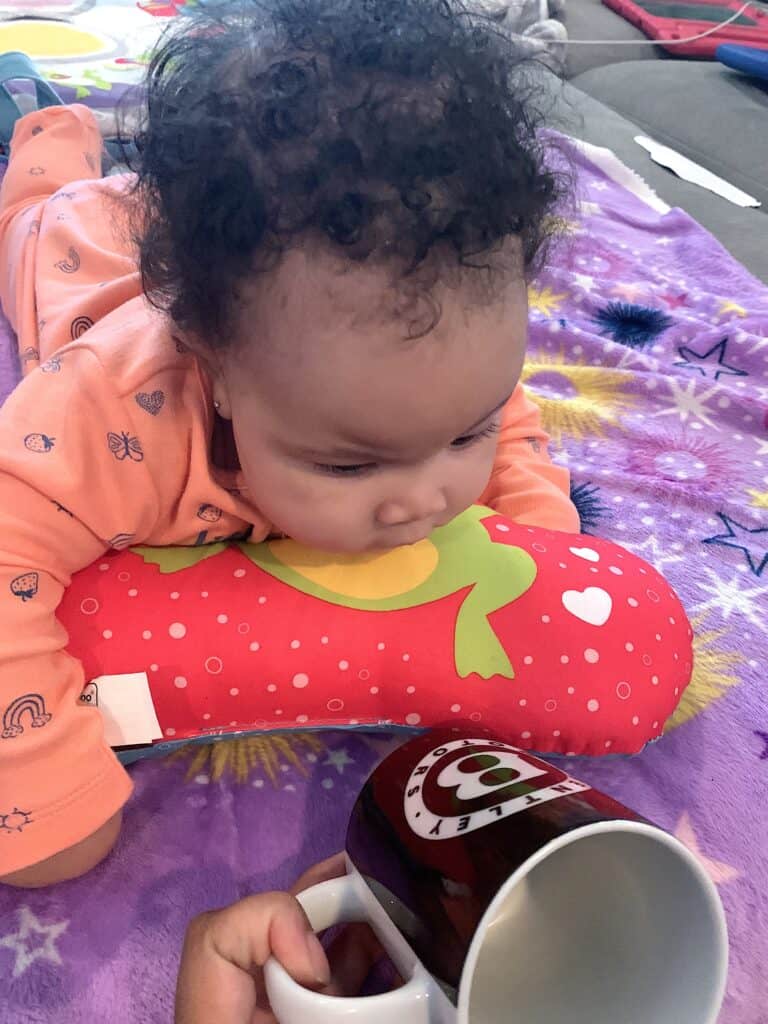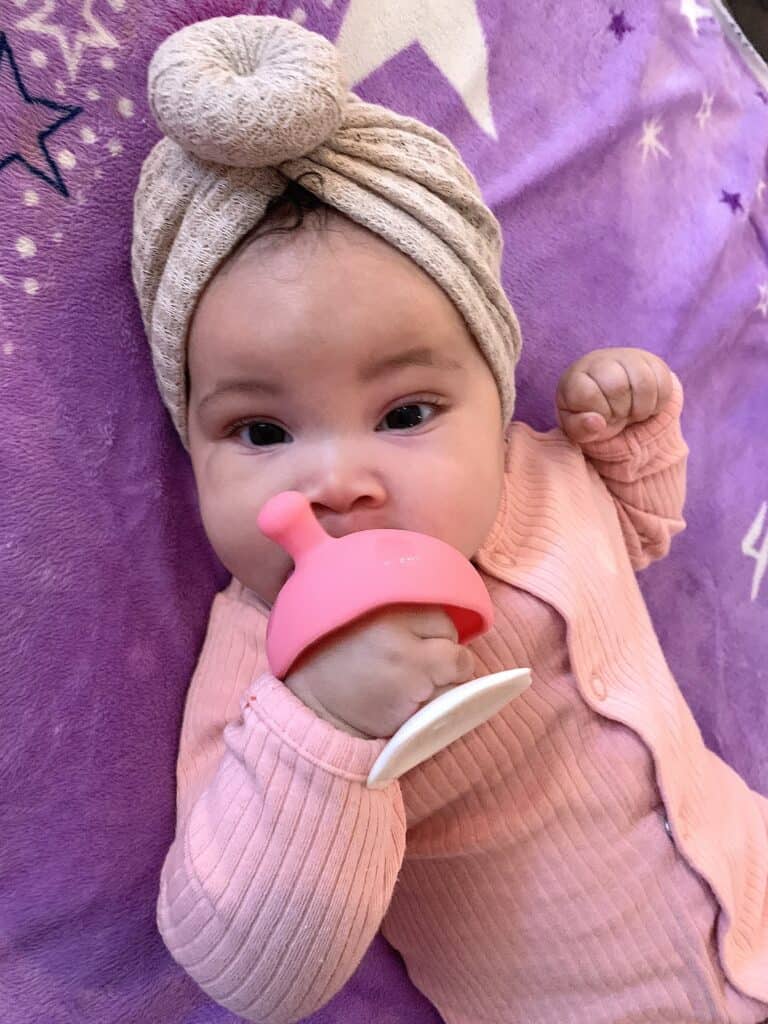 I hope you enjoyed this super easy activity for babies! I would love to see some of your tummy time ideas below so please share!
Also, remember to sign up for your FREE weekly activities planner on the top or the right side of the page and check out my printables page!