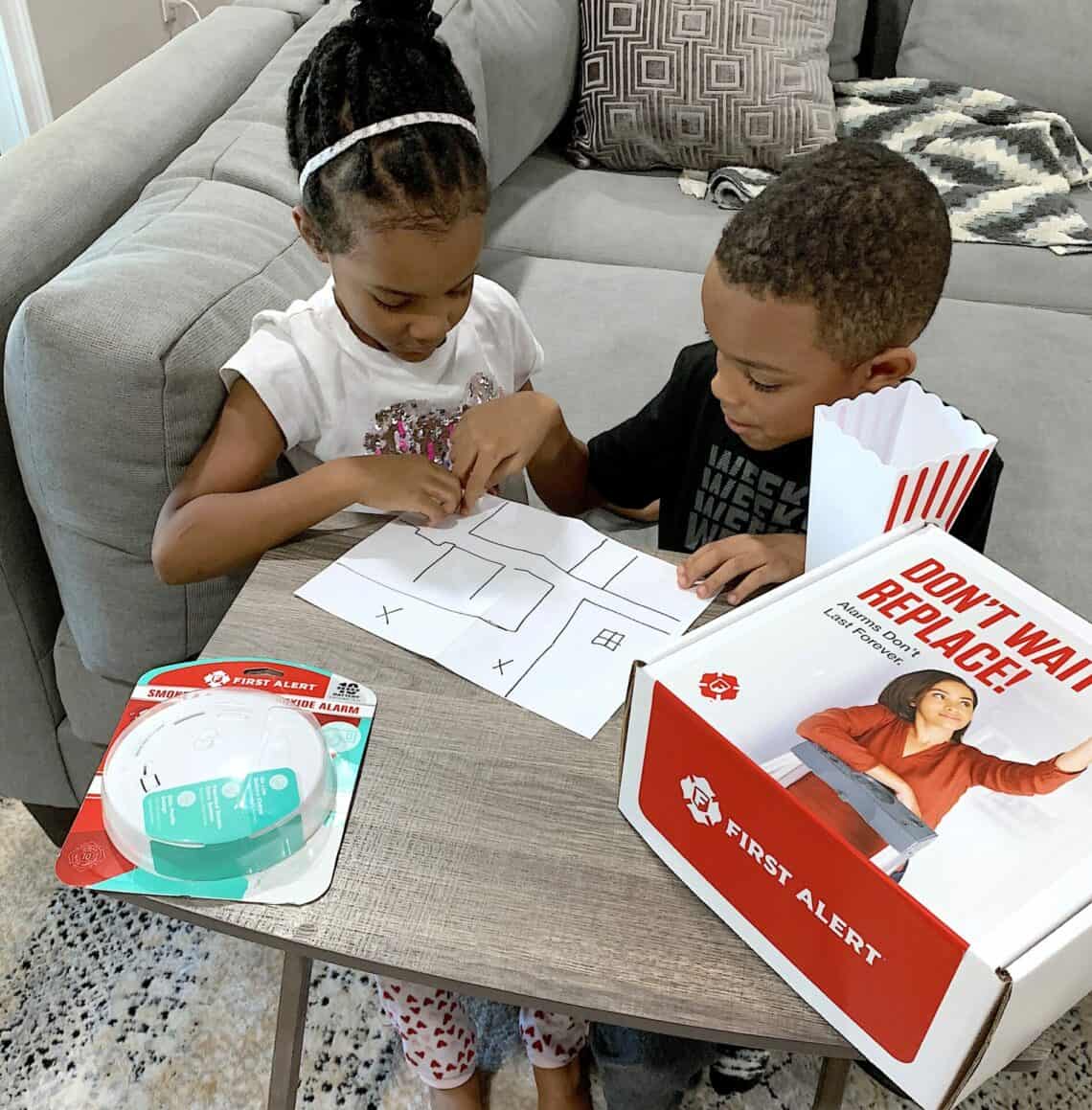 Learn How to Help Keep Your Home & Family Safe with First Alert
---
Thank you First Alert for sponsoring this post.
There is something wonderfully indescribable about sharing a cozy movie night at home with my family, or even spending time in the backyard on a warm summer's day. Home is home, and home is definitely where the heart is in my family.
That's why it will always be a top priority to not only keep my family safe, but have a safe home as well. I love crafts, activities, and the latest playroom decor idea, but safety for my family comes first, always.
So I am super excited to be talking about Installing our First Alert 10-Year Sealed Battery Combination Smoke & Carbon Monoxide Alarms.
With a husband and three young children at home, including a newborn baby girl and all her six weeks of snuggles :), we can relax and enjoy our safe space knowing that we have taken all of the precautions to help stay safe.
So lets talk about carbon monoxide (CO) for a minute. CO is an invisible, odorless and tasteless gas that is produced from any fuel burning device in your home, like your furnace, boiler or stove.
According to the Center for Disease Control and Prevention (CDC), "CO is the number cause of accidental poisoning deaths in the U.S., with about 50,000 Americans visiting the emergency room each year for accidental CO poisoning."
So as you can see, it is super important to be in the habit of checking your smoke & carbon monoxide alarms in your home to ensure they are working properly, and I would certainly encourage you to install First Alert's 10-Year Sealed Battery Combination Smoke & Carbon Monoxide Alarm when replacing old alarms or installing new ones .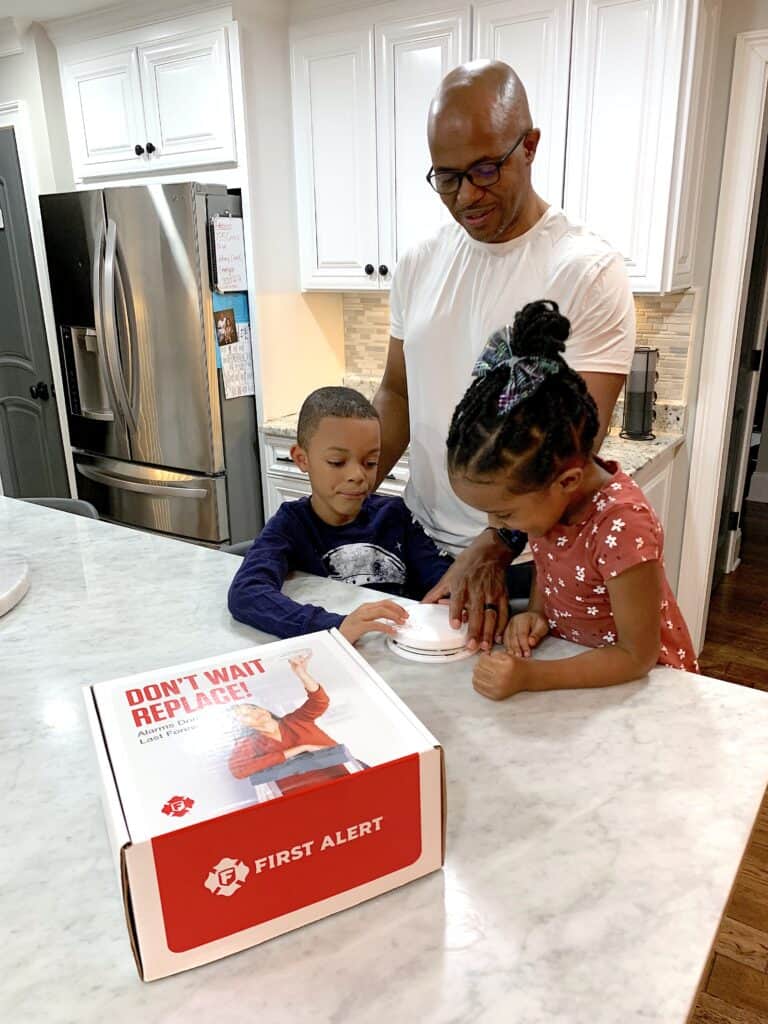 Check Your Smoke and Carbon Monoxide Alarms
Most people think that we are one and done once we install our first smoke and carbon monoxide alarm, but the truth is that these alarms don't last forever. You should replace the alarm batteries every 6 months if you haven't already upgraded to a 10-year battery alarm and test your alarms regularly.
Alarms should also be replaced at least every 10 years. So if you have been in your home for a while, don't wait to check and replace.
Simply remember to check the manufacture date on the back of your alarms and replace them ASAP if they are outdated. When replacing, I would upgrade to the First Alert 10-Year Sealed Battery Combination Smoke & Carbon Monoxide Alarms so you won't have to worry about that low battery chirp for the next 10 years! The convenience is so valuable as a busy mom.
Not only that, but it offers 2-in-1 protection against both smoke and carbon monoxide. That aspect right there just helps me sleep better at night with a house full of little people that I love.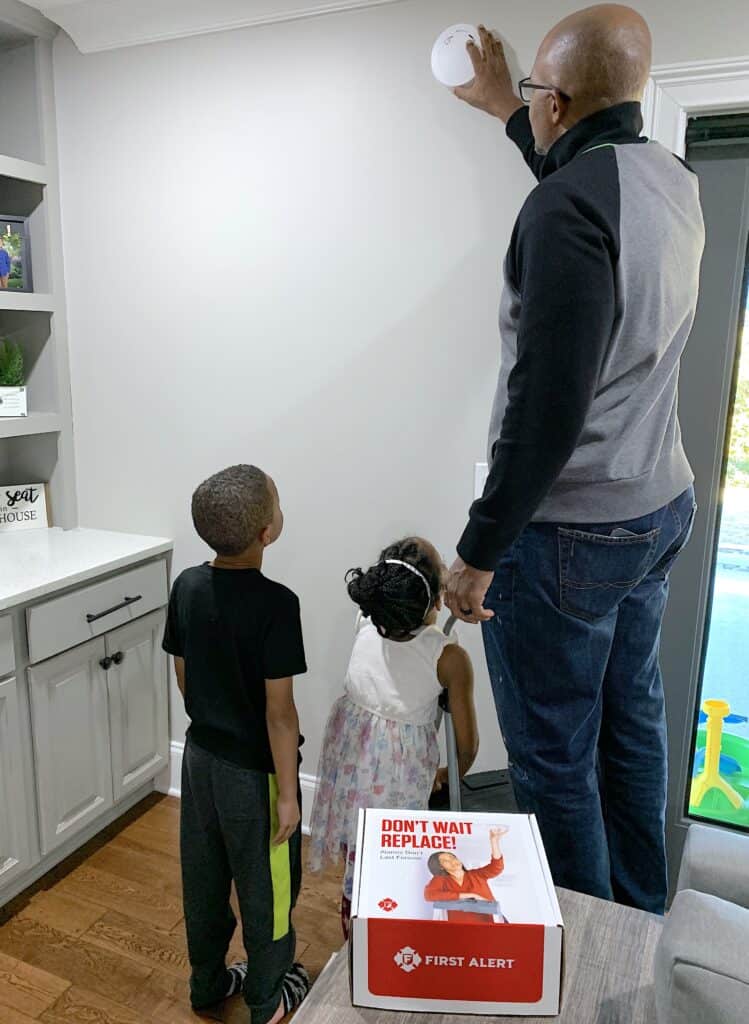 Family Time: Make a Safety Plan
Activity time! I guess we have one in the post after all.
I believe that kids of all ages should be exposed to a fire safety plan. When checking your smoke and carbon monoxide alarms, it would also be the perfect time to get the family together to discuss fire safety. You can start with practicing your family's emergency escape route.
Remember, you will need to also plan for a family meeting spot, outside in case of an emergency and know two ways out of every room.
Listed below are some of the most important tips from the post to keep in mind:
Install smoke and carbon monoxide alarms on every level and in every bedroom of your home.
Test smoke and carbon monoxide alarms regularly.
Replace batteries every six months or upgrade to 10-year sealed battery alarms.
Replace alarms at least every ten years.
Practice an escape route with your family a minimum of twice a year.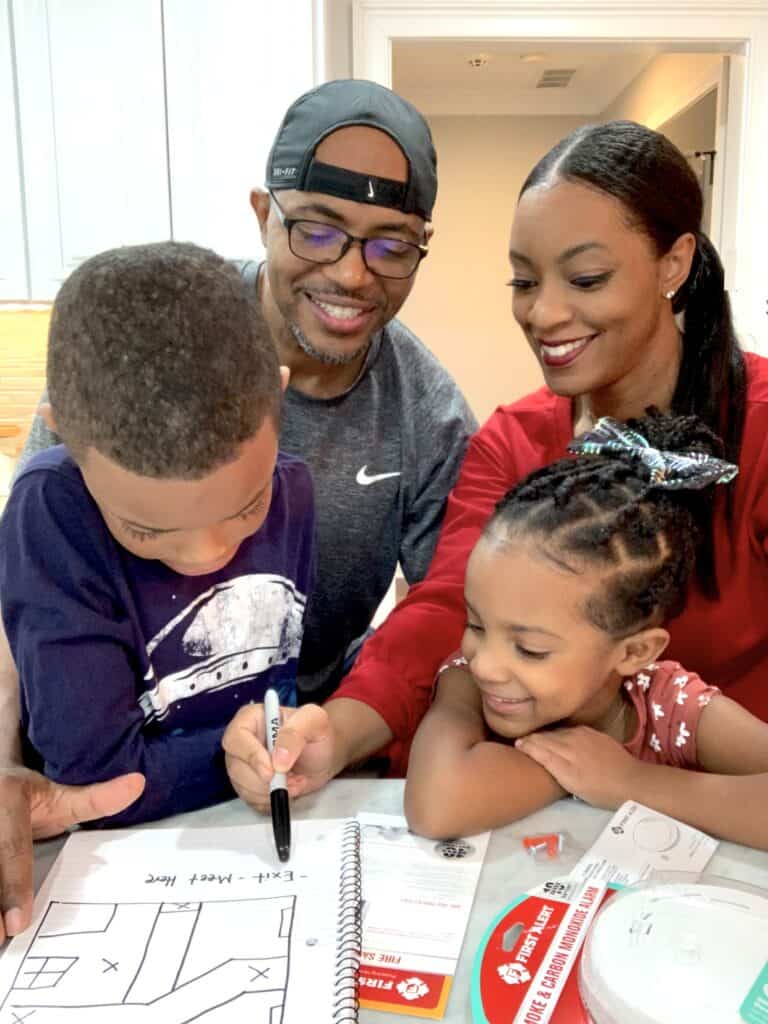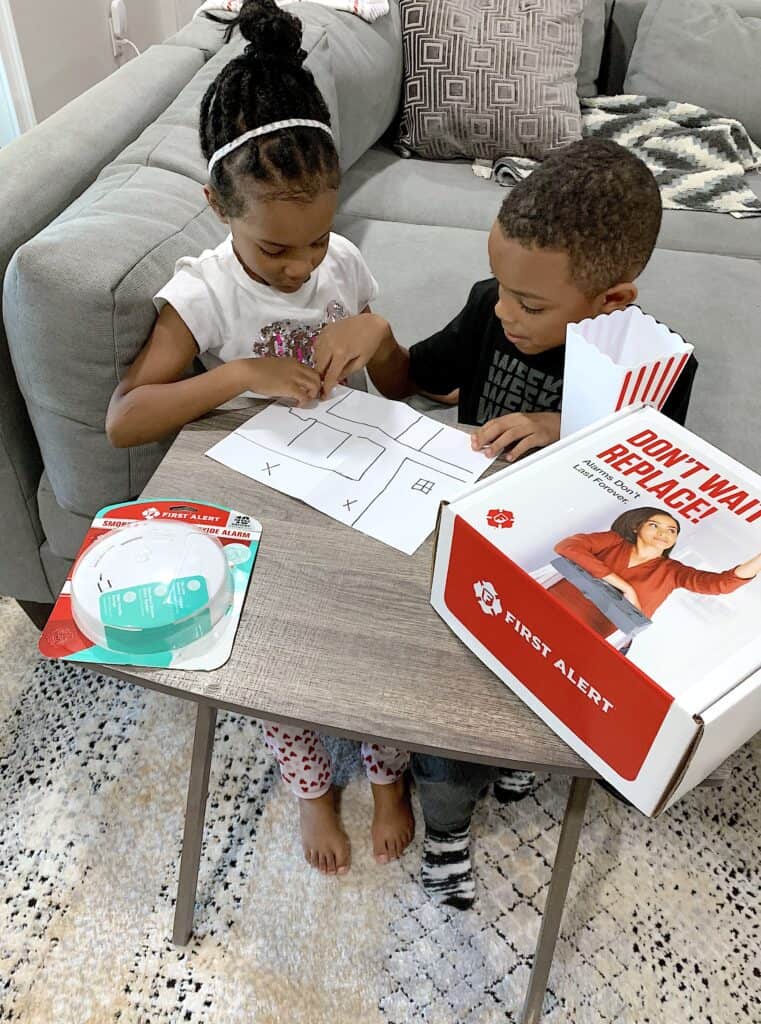 I hope you enjoyed this post on Learning How To Help Keep Your Home and Family  Safe With First Alert! I also hope that what was learned gives your family just a little more peace of mind.
For more tips on parenting, pregnancy, and other women's matters, check out Soulfactors!
Please comment below and let me know if you have your alarms installed and if you've been keeping them up-to-date! I would love to see some additional ideas on how you are making a safety plan with your family.