Make Easy Father's Day Crafts You Will Want To Keep Forever
---
With Father's Day just around the corner, this is the perfect opportunity to create easy Father's Day crafts that will be cherished forever. Every year we try to do something unique and a little special, but also something that the kids can be proud of as well.

Our project involves turning ordinary materials into a trophy-laden keepsake, and the best part is that it's an easy Father's Day gift that your kids will love.
For this craft, we will transform a simple paper plate into a memorable gift for Dad, filled with heartfelt notes, artful trophies, and unique hand prints that will serve as a timeless reminder of your child's creativity and love. 
This DIY craft can also double as an engaging activity to keep your kids busy while nurturing their creativity.
If you love these Father's Day craft ideas, also check out my additional post on easy Father's day crafts and don't forget to follow me Tiktok and or Instagram for daily update craft ideas!
Easy Father's Day Crafts
We hope you like the products we recommend. Just so you are aware, Keep Toddlers Busy may collect a share of sales from the links on this page. As an Amazon Associate, I earn from qualifying purchases. Read more about our links in my disclosure policy.
Materials
Construction paper
Glue
Markers
Paper plate
Washable paint
Easy Homemade Father's Day Gift Preparation
Now, let's break it down step by step:
Prepare Your Canvas
Give each child a paper plate to serve as their canvas. Let them express their love and thoughts through words, by encouraging them to write heartfelt notes to their dad with the markers.
Crafting the Trophies
On a separate piece of construction paper, draw a simple trophy shape. Let the children color and decorate their trophies using markers. Once they're done decorating, help them cut out their trophies.
Adding Personal Touch with Hand prints
Now, it's time for some messy fun. Pour some washable paint onto a plate and guide your children to press their palms onto the paint, then onto another piece of construction paper. Allow the handprints to dry, then help your kids cut them out.
Assemble the Craft
With all the pieces ready, it's time to assemble the Father's Day craft. Help your children glue their trophies and handprints onto the paper plate around their messages to Dad. You can also encourage them to add more decorations or drawings to fill any empty spaces on the plate.
Let It Dry and Surprise Dad
Once everything is glued down, set the plate aside to dry completely. Once it's dry, surprise Dad with the beautiful and heartwarming craft.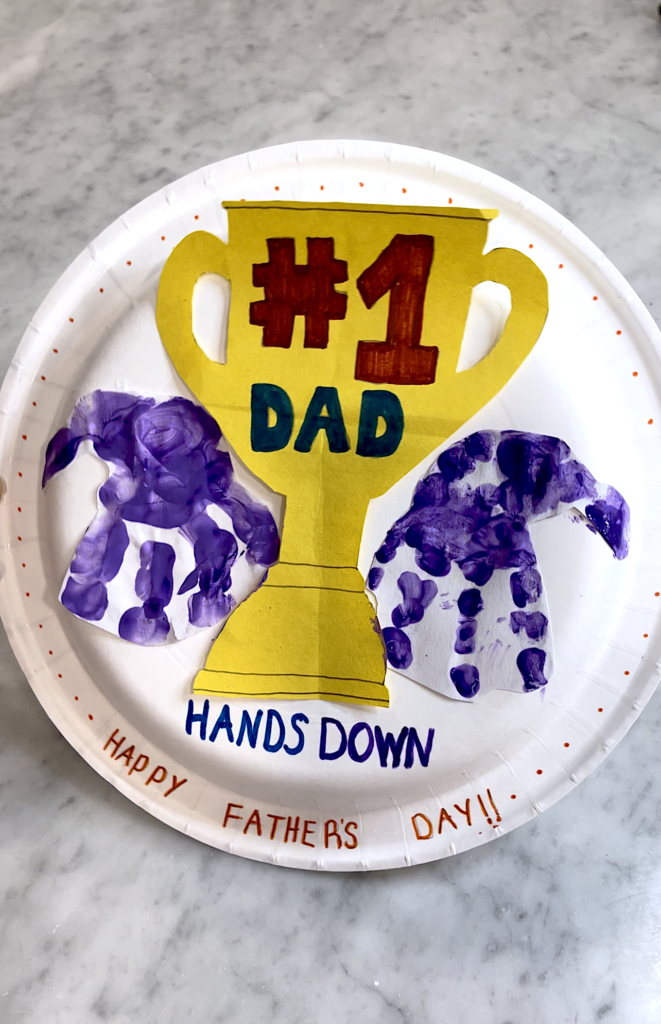 Check out some of our other father's day and paper plate craft ideas below!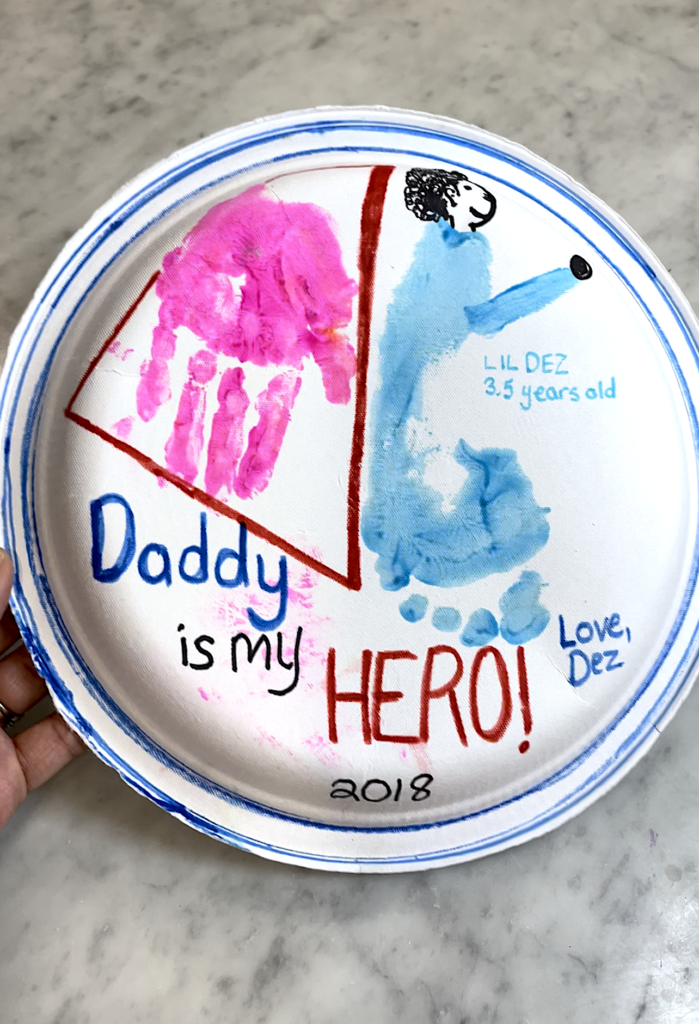 Creating these easy Father's Day crafts is a fun and interactive way to prepare for the upcoming Father's Day celebration. Not only will it keep your kids engaged, but it will also allow them to express their love and appreciation for their father in a creative way. And the best part? This is a gift dad will cherish forever.
So go ahead and gather the supplies, roll up your sleeves, and get ready for a fun craft session! And remember, the goal isn't perfection, but the joy of creating something together.
Happy crafting, and don't forget to share pictures of your crafts with us on social media.
For more delightful and engaging father's day craft ideas, be sure to check out the Women's Day's craft list! !