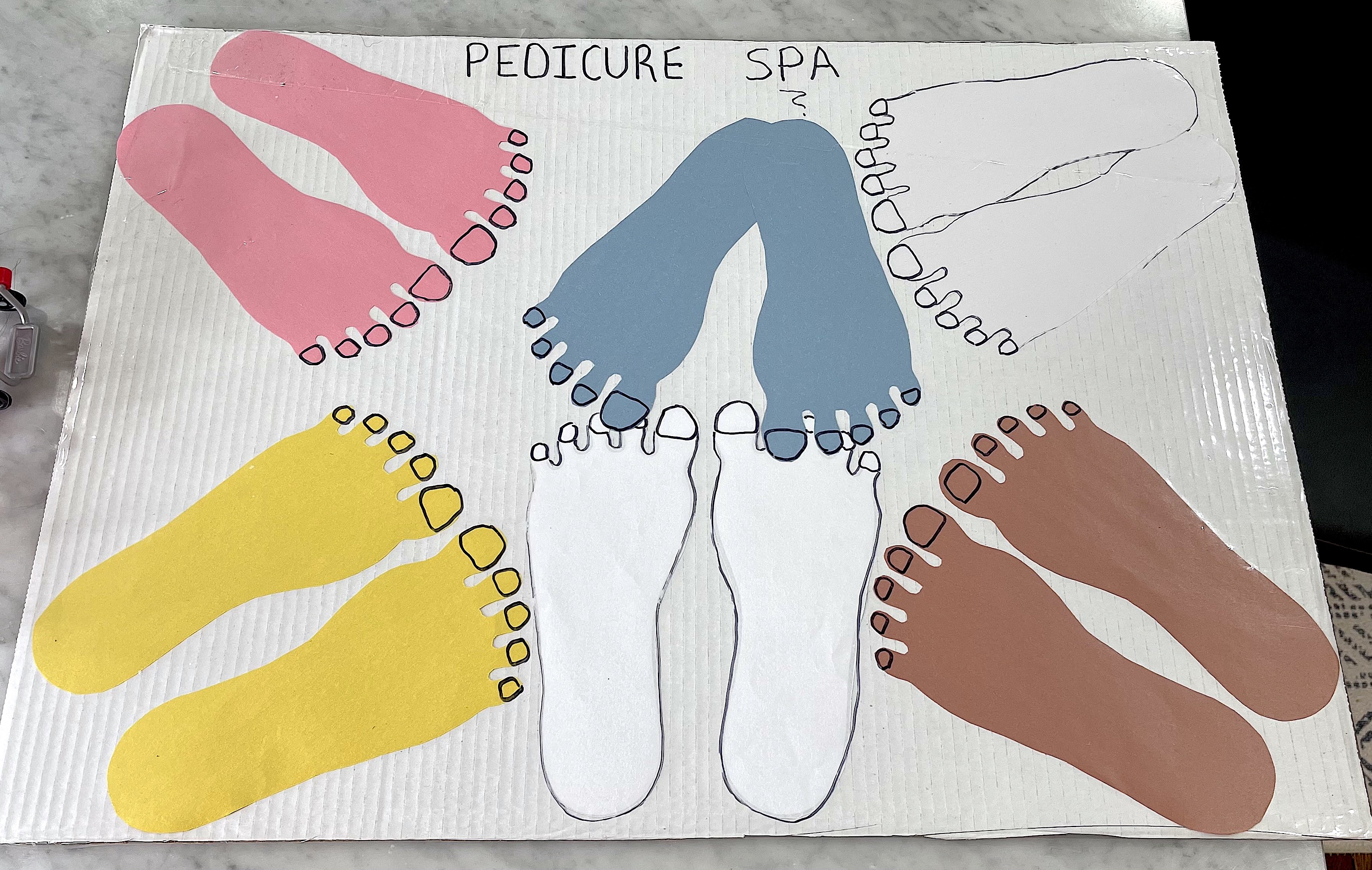 How To Make An Awesome Reusable Pedi Painting Activity Your Kids Will Love
---
Introducing the Reusable Pedi Painting Activity!
This fantastic painting activity is not only a great way for kids to unleash their creativity but is also reusable for endless fun.
Let your little ones experience the joy of painting toenails with this easy-to-make and engaging craft. Trust me, this painting activity is going to be a hit in your household!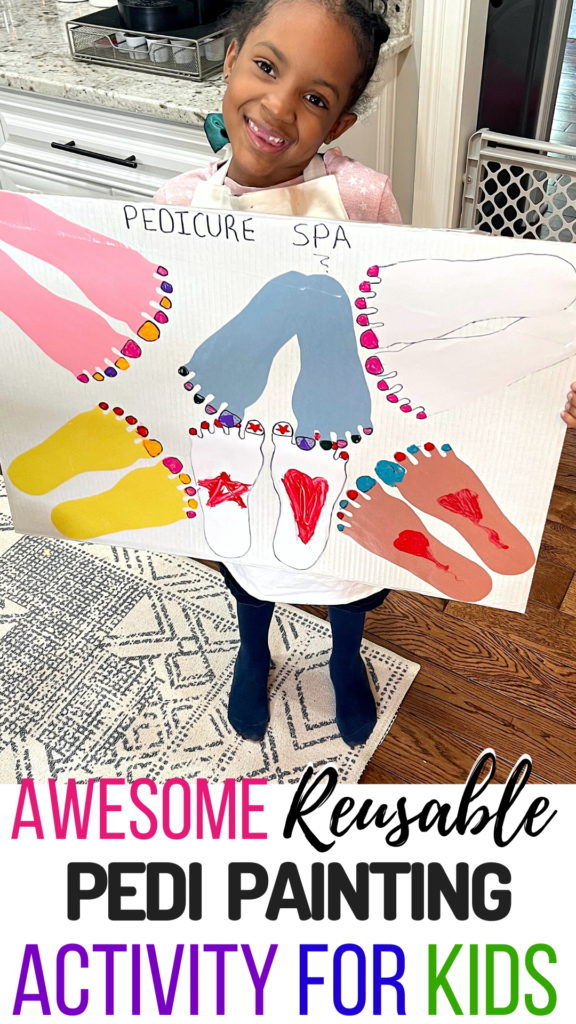 If you love painting activity ideas, also check out my post on our giant name preschool activity and also my summer crafts post! Also, head on over to Tiktok and or Instagram and follow me for daily update craft ideas!
Pedi Painting Activity For Kids
We hope you like the products we recommend. Just so you are aware, Keep Toddlers Busy may collect a share of sales from the links on this page. As an Amazon Associate I earn from qualifying purchases. Read more about our links in my disclosure policy.
Materials
Let's get started! The supplies are super simple and you may have most of them already at home. I truly believe that it's important to not only to have fun things for kids to do we we can have some time to sit and rest, but I also believe that it shouldn't cost us a lot of money to do it. As you will see below, I frequent the Dollar Tree and reuse as much as I can. Take a look!
Craft Materials:
Poster board
Permanent marker
Scissors
Box cutter
Activity Preparation
Follow these simple steps to create the ultimate reusable pedi painting activity for your kids:
Step 1: Prepare Your Painting Activity Workspace
Start by setting up a clean and spacious workspace for your project. Gather all the craft materials and make sure you have enough room to work comfortably.
Step 2: Create a Feet Template
Draw or trace a feet template on a sheet of construction paper. You can either use your child's feet or find a template online. Cut out the feet using scissors and set them aside.
Step 3: Cut the Poster Board
Using a box cutter, carefully cut out the poster board to match the size of the feet template. Be sure to work on a cutting mat or other protected surface to avoid damaging your table.
Step 4: Attach the Feet to the Poster Board
Place the feet cutouts onto the poster board and secure them in place using glue or double-sided tape.
Step 5: Outline the Toenails
Use a permanent marker to outline the toenails on each foot. This will give your kids a clear guide for where to paint.
Step 6: Cover with Contact Paper
Cut a piece of contact paper large enough to cover the entire poster board. Peel the backing off and carefully place the sticky side down onto the poster board, making sure to smooth out any bubbles or wrinkles.
Step 7: Prepare the Paint
Set up a palette with various colors of washable paint. Encourage your kids to mix and match colors to create unique and fun designs!
Step 8: Let the Painting Activity Begin!
Now it's time for the main event! Let your kids dive into the painting activity, using their fingers or brushes to paint the toenails on the feet cutouts. Remember to use washable paint, as this will make the activity reusable.
Step 9: Clean Up and Reuse
When the painting session is over, simply wipe away the washable paint with a damp cloth or sponge. Allow the paint to dry completely before storing the activity away for future use.
Step 10: Share Your Masterpieces
Don't forget to take pictures of your kids' creative pedi painting masterpieces and share them with friends and family! You can also post them on social media, tagging us for a chance to be featured.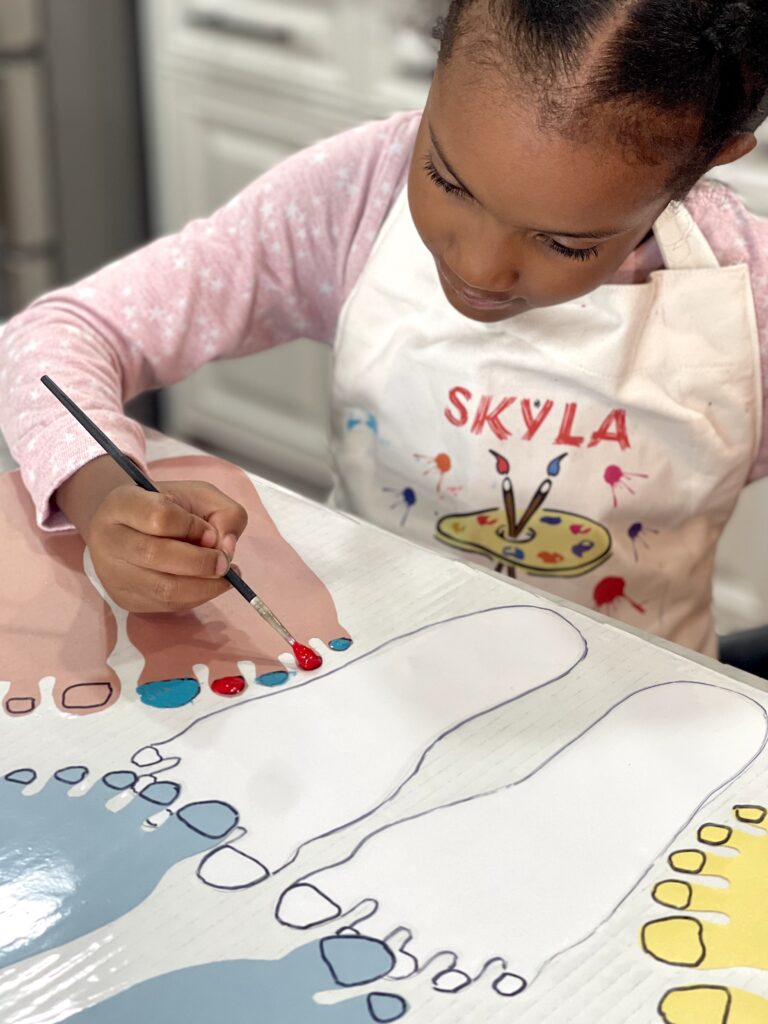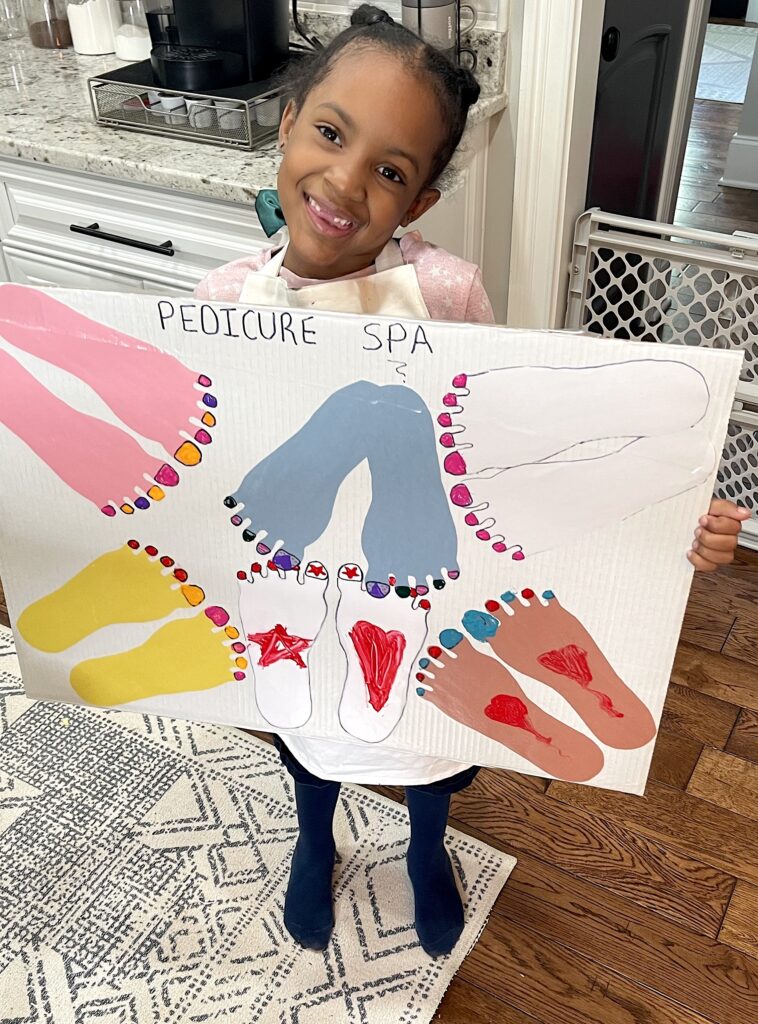 Take a look at a few more of our favorite pictures below as well as the CUTEST video of my toddler enjoying her activity wall!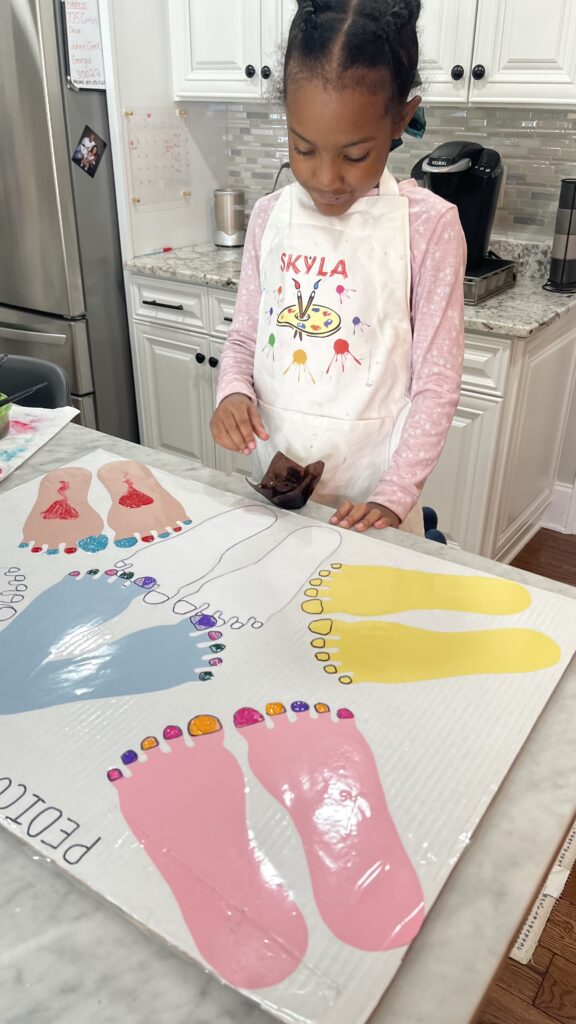 We hope you and your kids enjoy this awesome reusable pedi painting activity! It's a fantastic way to keep them entertained while nurturing their artistic skills.
Give it a try and let us know how it goes in the comments below. And if you're looking for more fun and engaging craft ideas, don't forget to check out our other blog posts and follow us on TikTok and Instagram!
For more painting ideas, check out the artful parent!
I've been an activity mom for almost 9 years and have over 15 years of experience crafting, writing, and creating. My mission is to bring fun, balance and learning to your busy homes with activities, tips, inspiration, and organization!