36 Awesome Christmas Craft Ideas For Kids
---
Make your holidays with the kids extra special by taking full advantage of 36 awesome Christmas craft ideas for kids!
I know from first hand experience that it can be difficult to continuously come up with activities and crafts for our kids to enjoy.
Many of our readers will see me admit on more than one occasion that although I devote time to crafts, coming up with ideas and planning those ideas out is something that I simply procrastinate on… alll the time! (And side note: that's one reason why I offer my free printable kids planner to my readers and subscribers. Trying to help people like me lol )
–
---
MORE ACTIVITIES YOU MAY LIKE
---
–
As you go through the list you will see many of the activities are for toddlers, which is ages 1-3. But you will also see that i have included activities for preschool aged children as well as school aged children as well.
I think when it comes to the holidays, especially the keepsake crafts, giving your younger kids just a little extra help to do the crafts that are meant for a slight old child can pay off big time with the final masterpiece (as my 4 year old son calls it)
A few of these activities are my own that my kids have tried and the rest are either some of my go-to crafts, or I just really want to try them.
Overall, after four years now of doing activities with and for toddlers, (my son is almost 5), I have learned through trial and error that keeping it simple will win in the end. So that's what you will find here! Enjoy!
Also, don't forget to visit my Keep Toddlers Busy shop for adorable Holiday outfits!
–
36 Christmas Craft Ideas For Kids
–
3 Tips to Breeze Through Activities
Before we dive right into my favorite 50+ toddler activities, I wanted to share some hard-earned tips I've picked up over the years.
Prepare materials ahead of time so they are not waiting on you (patience is not my two year old's virtue)
Let your toddler explore and don't get impatient or disheartened if the project goes left! Life is unpredictable and so are our toddlers.
Plan for a mess where applicable. Hey life is short. If my toddler wants to get up and come back to it later, then so be it!
I also highly recommend the book The Toddler's Busy Book , by Trish Kuffner if you need more ideas!
We hope you like the products we recommend. Just so you are aware, Keep Toddlers Busy may collect a share of sales from the links on this page. As an Amazon Associate I earn from qualifying purchases. Read more about our links in my disclosure policy.
–
Click here to download free Christmas Crafts PDF
–
Super Fun Christmas Activities
–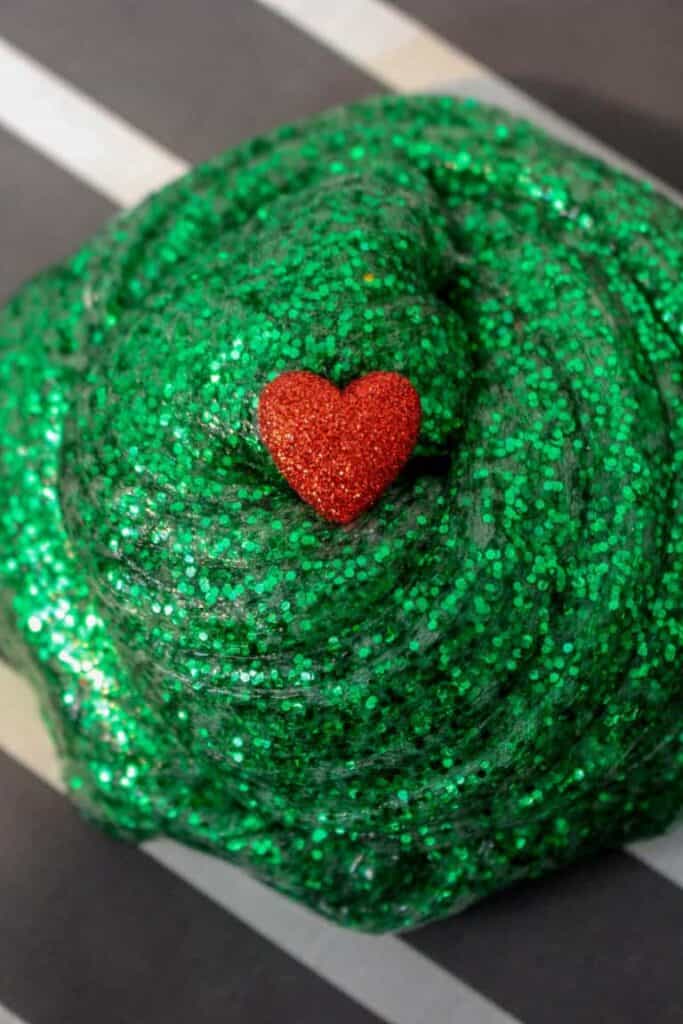 1. Decorate a Giant Ginger Bread Person with Happy Toddler Playtime
2. Make some gooey Christmas Grinch Slime
3. Do an awesome Snowman Christmas Countdown Craft
4. Create a Christmas Bow Sticky Wall
5. Get creative with a Cotton Ball Snowmen Craft
–
Homemade Holiday Ornaments
—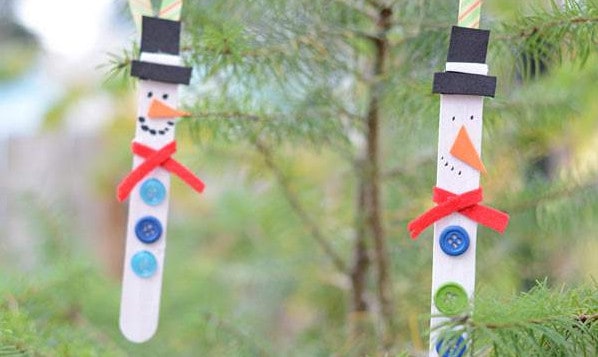 1. Make white Snowman popsicle stick ornaments
2. Have your toddler make an easy Santa hat ornament like buggyandbuddy
3.Create some fun Yarn Christmas Tree Ornaments for your tree
4. Decorate some clear ball ornaments from the dollar store
5. Make amazing ornaments out of cupcake liners
6. Make some smell good 3 Ingredient Cinnamon Cookie ornaments
7. Help your kids make a cute Santa Wishlist Ornament
8. Have fun with this easy Ribbon Tree Ornament craft idea
9. Use what you have in the house to make this Straw Christmas Tree Ornament
10. Get out some glue a create this Button Snow Flake Ornament with the family
–
Easy Christmas Tree Crafts
–
1. Try not to eat this awesome Pasta Christmas Tree
2. Put together a Craft Sticks Christmas Tree with glitter, construction paper, and craft sticks.
3. Have some fun with this easy Pom Pom Painting Tree Craft
4. Connect with nature and paint a Pine Cone Christmas Tree
5. Get some learning in during Christmas break and set up a Christmas Tree Ball Sort
6. Capture the moment in time and use your little one's thumb to make Christmas Tree Thumbprint Art
7. Use a fork to paint a Christmas Tree like PinParent
8. Have your child decorate a Christmas Tree Ice cream Cone
9. Use your tot's pointed down hands to create a Handprint Christmas Tree
10. Cut pieces of colored paper and make a Tissue Paper Tree
11. Do a Shapes Christmas Tree with poster board and construction paper like I did in a previous Keep Toddlers Busy post.
–
Holiday Keepsake Craft Ideas
–
1. Bake a 3 ingredient Salt Dough Santa Ornament
2. Use your little one's footprint and bake a 3 ingredient Salt Dough Footprint Snowmen
3. Use paint and construction paper to create a Foot Print Christmas Tree
4. Grab a potholder from the Dollar tree and use paint to make a Hand print Christmas Potholder
5. Use paint and a little foot print to make a Cute Mistle Toes Art Craft
Holiday Name Activities
–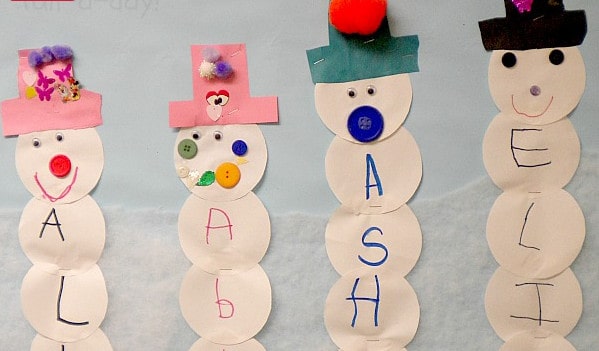 1.Use some white and black construction paper to make a Name Snowman
2. Use your child's name on the legs to make a Christmas Elf Name Craft
3. Grab some pine cones and green paint to make a Glitter Pine Cone Name Craft
4. Get some green construction paper and make Christmas Tree Name Craft using letters for each tree layer
5. Grab some bells and glue and spell out names to make a Jingle Bell Names craft
–
I really hope that you enjoyed this list! What are some of your favorite holiday crafts and activities? Please share below. We'd love to try some new activities!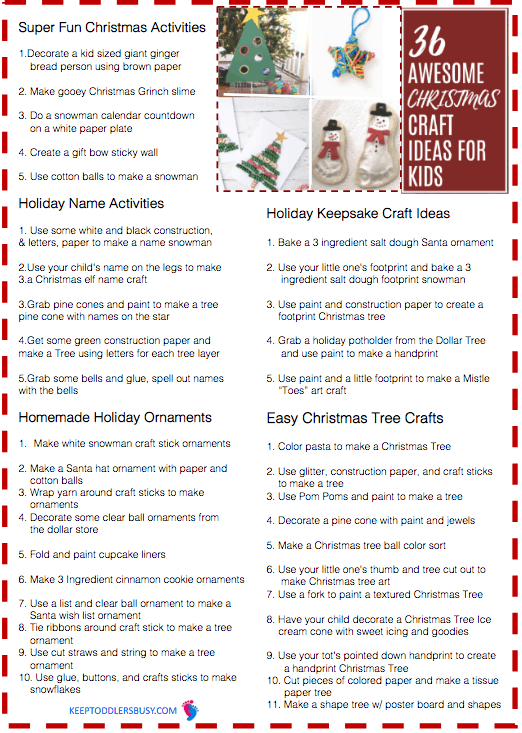 –
I've been an activity mom for almost 9 years and have over 15 years of experience crafting, writing, and creating. My mission is to bring fun, balance and learning to your busy homes with activities, tips, inspiration, and organization!