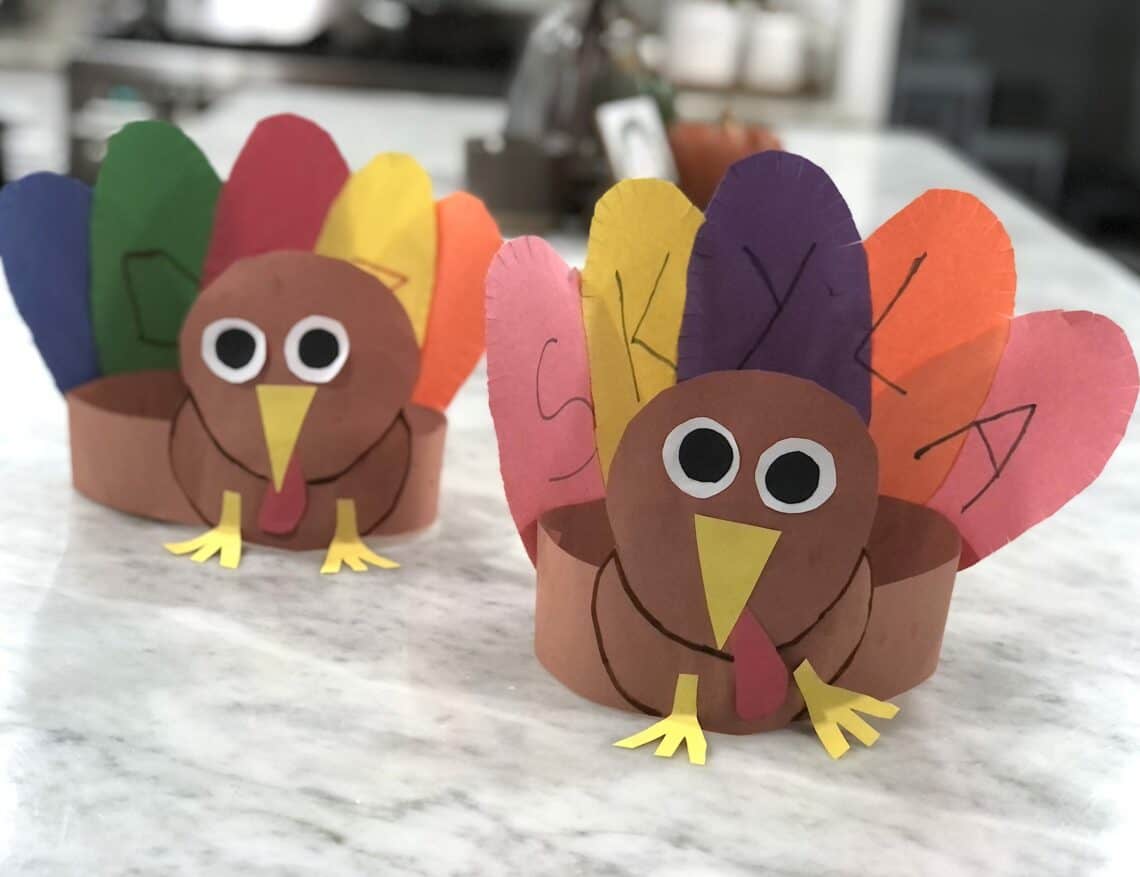 A Fun Thanksgiving Turkey Craft Kids Will Love: Turkey Hats
---
This Adorable Thanksgiving Turkey Craft Will Be A Hit With The Kids! This Activity Involves a Turkey Hat with Name Recognition Name Recognition Added In And It Inspires Just Plain Fun and Learning. Awesome Thanksgiving Crafts Are A Absolute Must This Year!
Crafts that are wearable are always special for little kids and it makes the time spent making it even more worth while. I plan to let the kids have fun and wear them on Thanksgiving.
It was super fun to see their little turkey hats come together, adding the finishing touch of the the feathers at the end. The kids had a great time with this activity.
Like many of my kids projects, this particular craft took about 5 minutes to set up and has medium difficulty since there is a considerable amount of cutting for the kids. I helped a lot with that.
I hope you enjoy the craft and please leave a comment if you have any questions after checking out the setup!
If you love these ideas, and some are super funny games, check out my other recent Holidays post on Thanksgiving crafts for toddlers or fall crafts for kids and activities post! Also, head on over to Pinterest and follow me for daily update craft ideas!!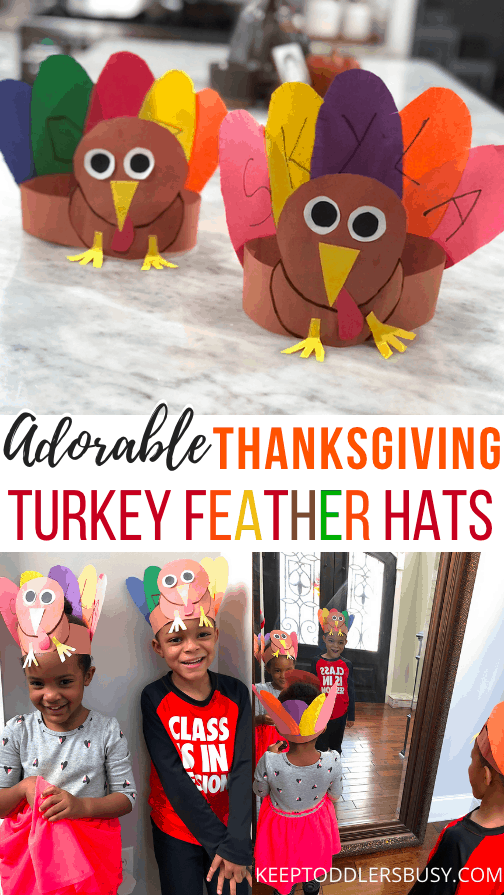 Thanksgiving Turkey Hat Craft
Turkey Hat Materials
The Materials were super easy for this little craft project but the outcome was so adorable!
Construction Paper. I usually buy three or four packs at a because they can be used for sooo many things.
2. Markers
3. Glue or Stick Glue
4. Scissors
We hope you like the products we recommend. Just so you are aware, Keep Toddlers Busy may collect a share of sales from the links on this page. As an Amazon Associate I earn from qualifying purchases. Read more about our links in my disclosure policy.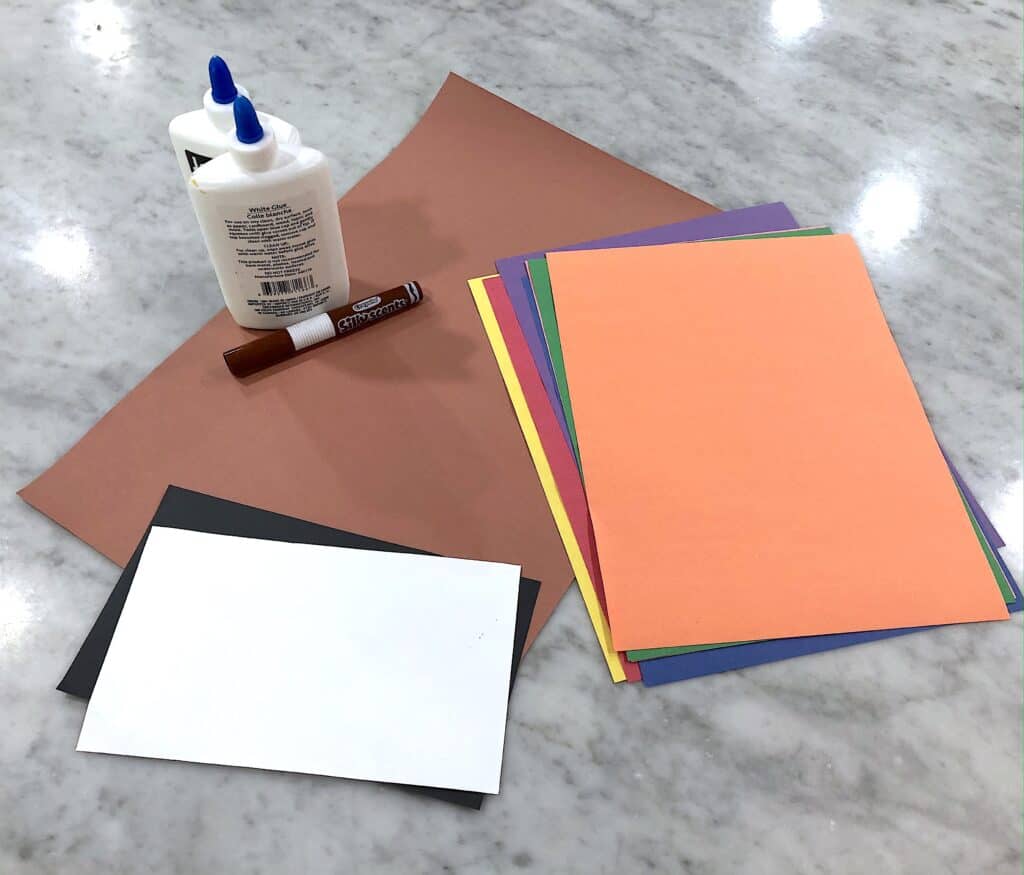 Turkey Hat Craft Setup
1. Gather all materials! These are super easy!
2. Cut out strips of paper to go around your child's head. Mine were about two inches wide and I decided to use brown paper. You can use any color!
3. Use the strips you just cut to measure the length around your child's head and then glue any necessary pieces together to create the hat size that fits around the forehead and the back of the head. Allow the headband to dry.
3. Next use brown construction paper to cut a circle for the head and a shorter circle for the body.
4. Next cut out the eyes, a triangle for the nose, the yellow feet, and the turkey's wattle in red. I helped both kids with this part at their request and then we allowed it to dry as we moved on to the next part.
5. Cut out feathers for the turkey in a long oval shape and allow the kids to add their name. I only wanted to use five feathers so I used my son's nickname that he goes by anyways.
6. Glue the feathers together first and let them dry, then glue the feathers to the headband so you can see the name from the front of the hat.
7. Done! Let your kids have fun and wear them on Thanksgiving.
–
Take a look at the pictures below to see what we did and how it turned out!
Before you do, check out another Thanksgiving Craft on my Instagram page and be sure to follow!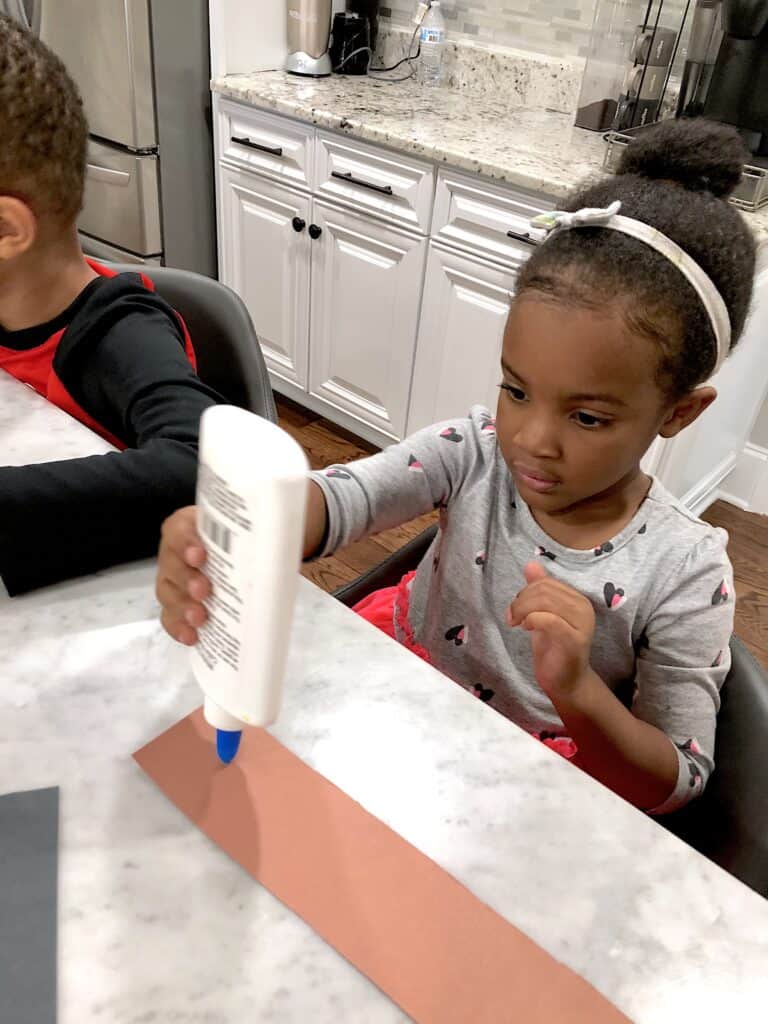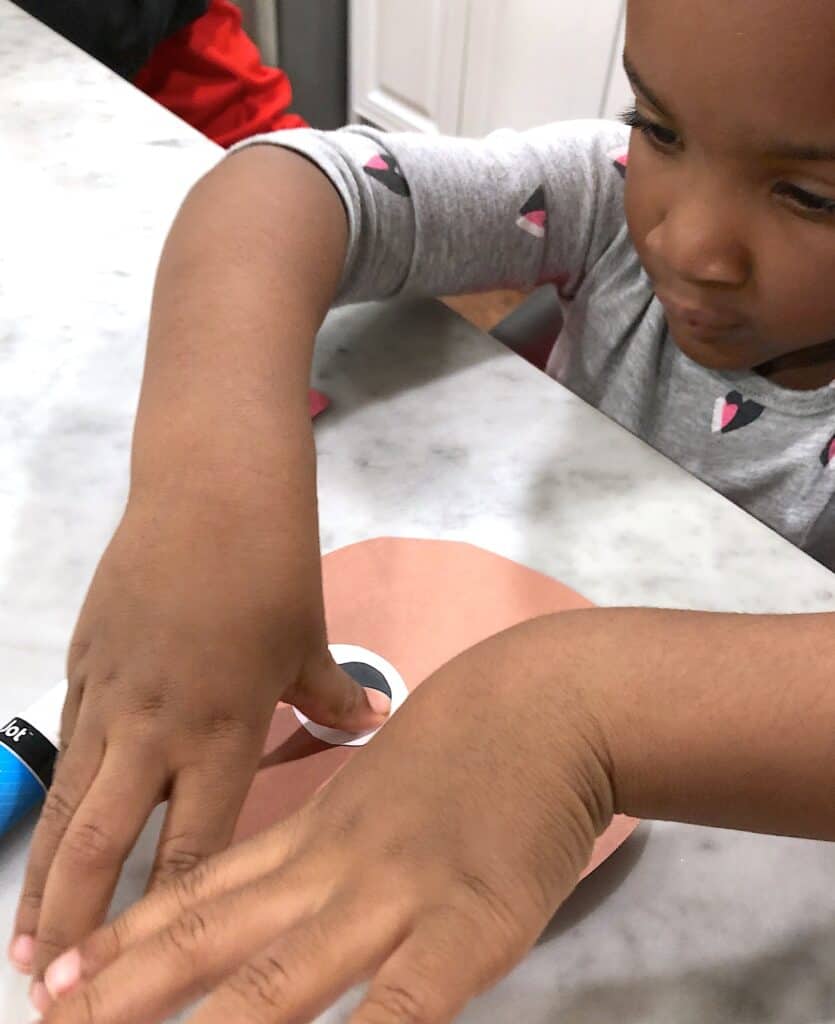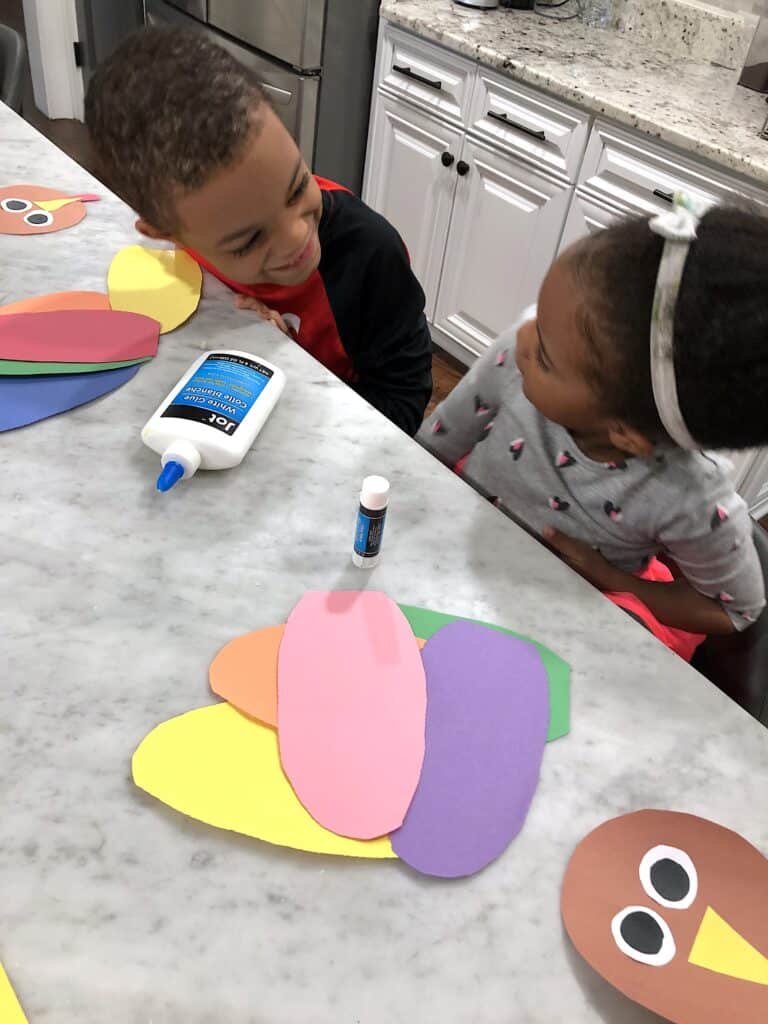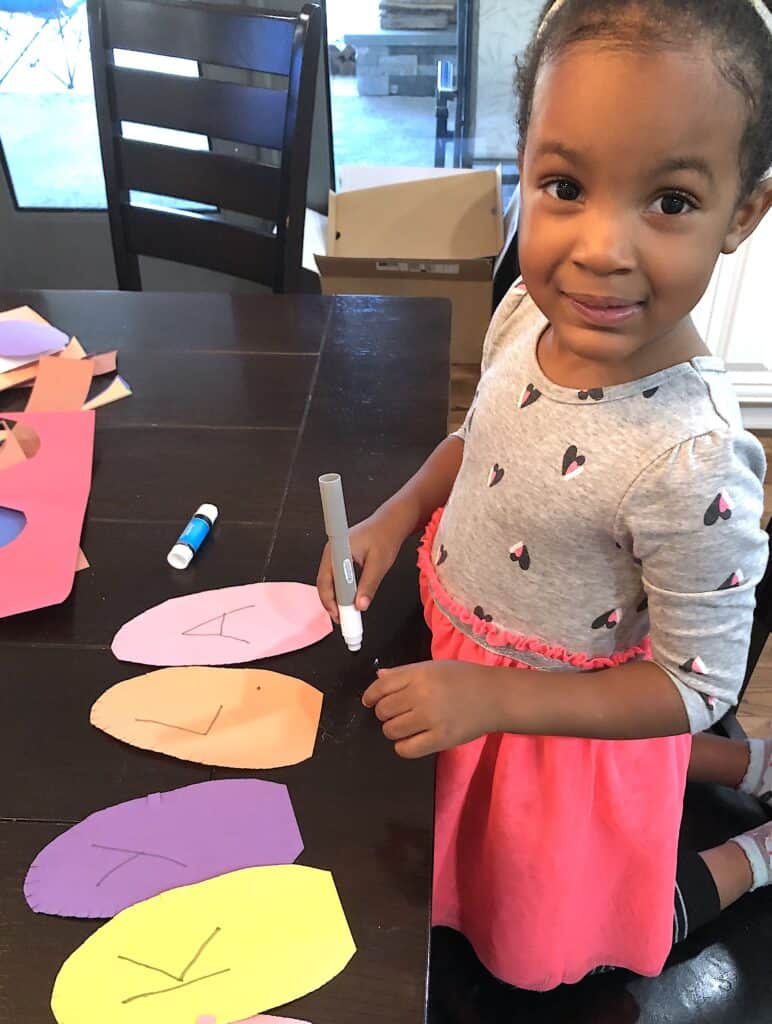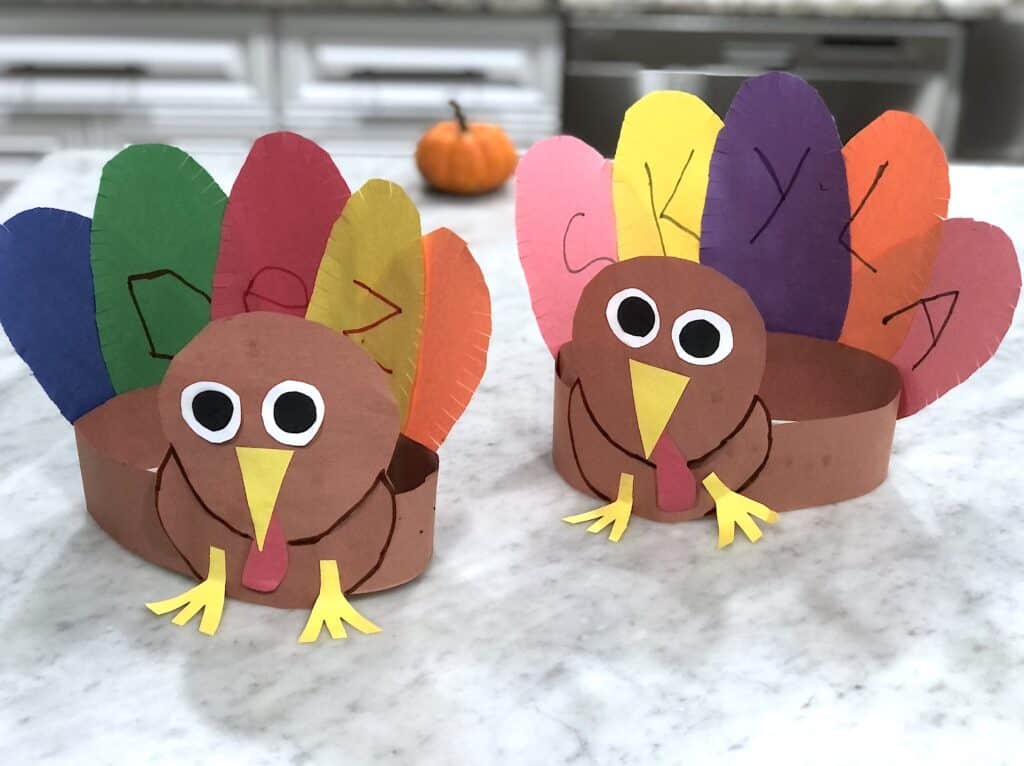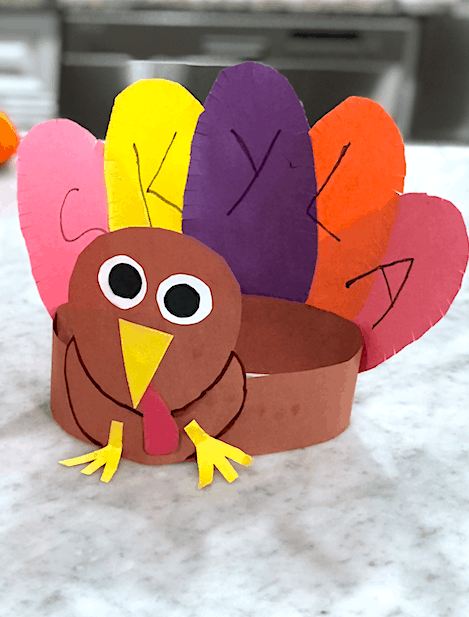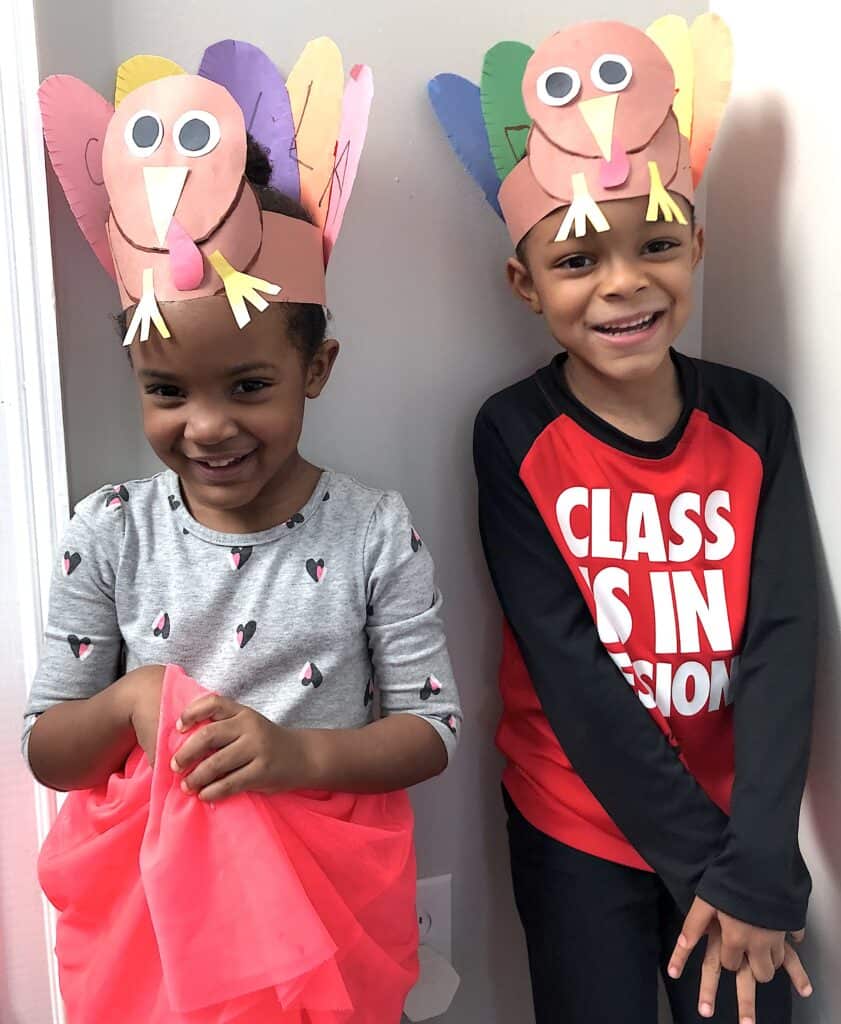 ---
For more turkey activity fun for toddlers, check out this video!
---
I hope you and the kids will enjoy this Thanksgiving Turkey post! I hope it brings joy to your family during this time, even if it's just your immediate family this year.
Please comment below and let me know any additional activities , crafts, or games that you have planned for the family over the season.
Also check out my posts on a great fall craft ideas toddlers will love for more fun ideas!
Also, remember to sign up for your FREE weekly activities planner on the top or the right side of the page and check out my printables page.