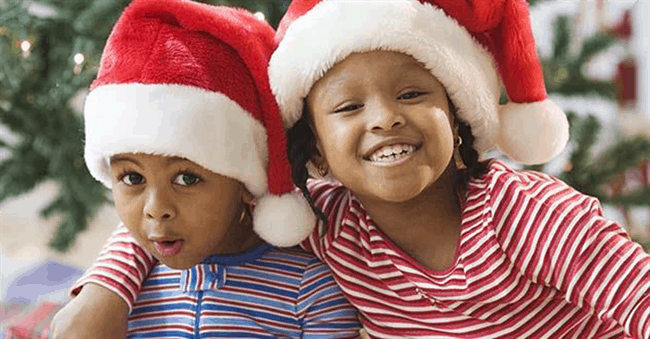 75 Of The TOP Gifts Kids Want This Year
---
*2023 Update!* We have arrived to holiday season and it's my favorite time of year. We have you all covered with the TOP gifts kids want this year! Here's our TOP list of KID'S Gift Ideas Updated for 2023!
We have combed the best toys lists to provide an updated list for the season with some of the newest and hottest toys.
Whether you are shopping for your kids or possibly your grandchildren, this list can help to navigate the endless world of toys and find the quality buys.
I'm excited to share this amazing compilation today, take a look below!
To make it easier, I included links from widely used Walmart, Target and Amazon. I know for me, it's easier to get all my gifts in one place online. (I'm still in that phase where taking my kids in the store can be super tedious )
If you love these gift ideas shown below, be sure to check out my other post on cool stocking stuffers and stellar learning toys for all ages! Also, head on over to LTK and Instagram and follow me for daily updates on all things kids!!
Top Gifts Kids Want This Year!
We hope you like the products we recommend. Just so you are aware, Keep Toddlers Busy may collect a share of sales from the links on this page. As an Amazon Associate I earn from qualifying purchases. Read more about our links in my disclosure policy.
Be sure to click the picture to get more details!
Multi Player Games
Barbies, Dolls, and Accessories
---
---
Toys For Babies, Toddlers and Preschoolers
Trucks, Cars, Dinosaurs, and More
Pretend Play
Let's Get Moving
Television Character Toys
Top On The Wish Lists
I hope you enjoyed these awesome, fun-filled top gifts kids will love! This is absolutely the best toy list for the season and they can all be found right in one place. I hope it brings joy to your family during this time along with all of the other things that really matter during the season, even if it's just your immediate family this year.
Please comment below and let me know any additional ideas that you have planned for the family over the season. I would love to see a if these toys were a success for your family.
Also, remember to sign up for your FREE weekly activities planner on the top or the right side of the page and check out my printables page.