9 Easy Toddler Learning Activities Using Play Dough
---
Looking for super easy learning fun for toddlers? Well today I thought I would write a post about toddler learning activities involving play-doh! This particular squishy toy has been an absolute staple in my household for the last couple of years and I think that a large number of families would say the same!
There is something about squishy dough that just mesmerizes a child over an over again. As long as you prepare for a little mess ahead of time, activities using dough can be fun, simple, and actually educational. There are so many possibilities.
Sometimes the simplest things can turn into the absolute best toddler activities!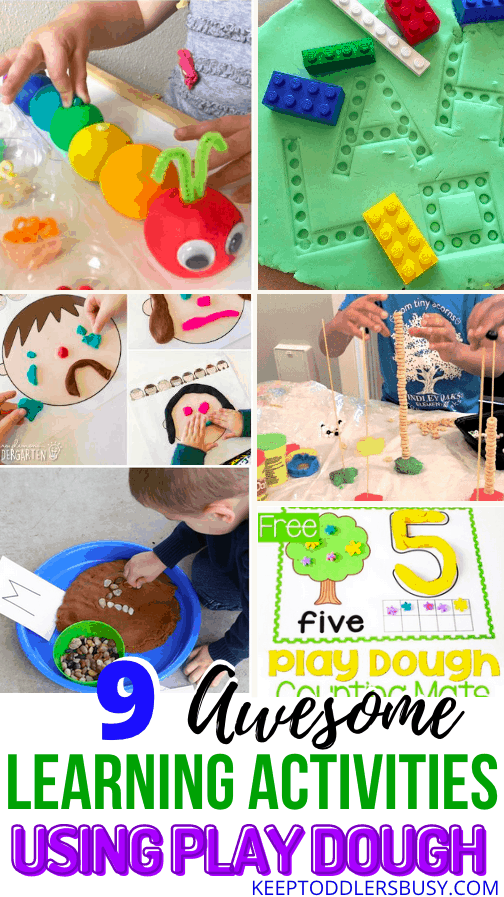 Toddler Learning Activities using Play-Doh
1. Play-doh Name & Letter Toy Prints

Supplies
This activity and most of the activities listed below have an incredibly easy supply list, which is what I absolutely love. Most of these supplies can either be found in the home or with one low priced trip to the store.
Dough of whatever variety you like. (Play Doh, Dollar Store Dough, Home-made dough, etc.)
A barrier between the dough and your floor. I use a 3 foot roll of brown paper shown here. You can get a sizable roll of this masking paper from the Dollar Tree.
Letters that can make a cut-out. This virtually includes most of the letters that we find around the house, even refrigerator magnets. I used letters from a letter puzzle my son picked out at Walmart but these alphabet cutters happen to work especially well for this activity.
We hope you like the products we recommend. Just so you are aware, Keep Toddlers Busy may collect a share of sales from the links on this page. As an Amazon Associate I earn from qualifying purchases. Read more about our links in my disclosure policy.
Make Your Own Dough (if you want)
Ingredients
1 cup of flour
¼ cup of salt
½ cup of water
3 to 5 drops of natural food coloring (I use this)
Instructions
Mix the flour and salt together first.
Then mix a half cup of warm water with a few drops of food coloring.
Pour the water into the flour mixture, stirring as you pour. When combined, knead with your hands until the flour is completely absorbed. Add additional flour if necessary to limit stickiness.
Prepare the Letters and Dough
Depending on where your toddler is on learning the alphabet, you may just want to have letters to play with, or you can make sure that you have the required letters for some sight words.
I also chose to let my son cut out his name as well. Mix it up and throw in some animals and shapes too! Literally anything goes at this step.
Some younger children a little help when it comes to getting the dough in the right shape for letter cutting. In this case knead the dough into flat circles to make it easier for your kiddies to cut the letters.

1a. Color Recognition via Keep Toddlers Busy- This activity involves Play-doh tops but it still counts! 🙂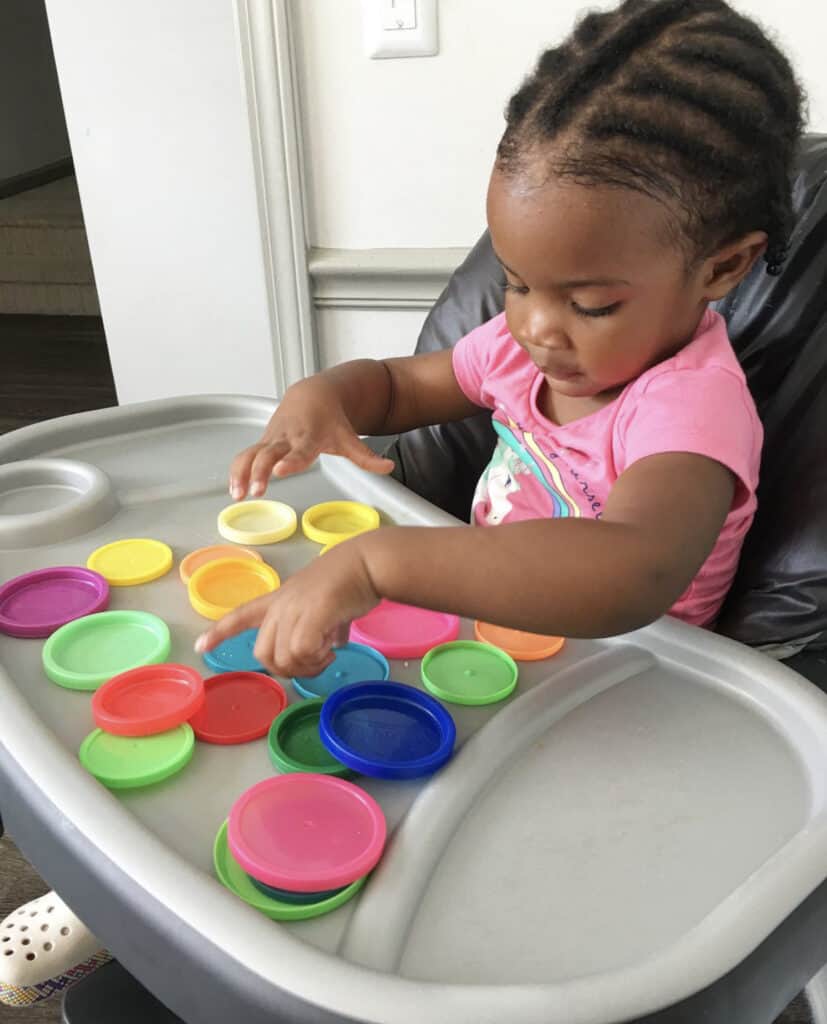 2. Fine Motor Play-doh Stacking Towers via Keep Toddlers Busy
3. Play-doh Shape Mats via ABCs to ACTs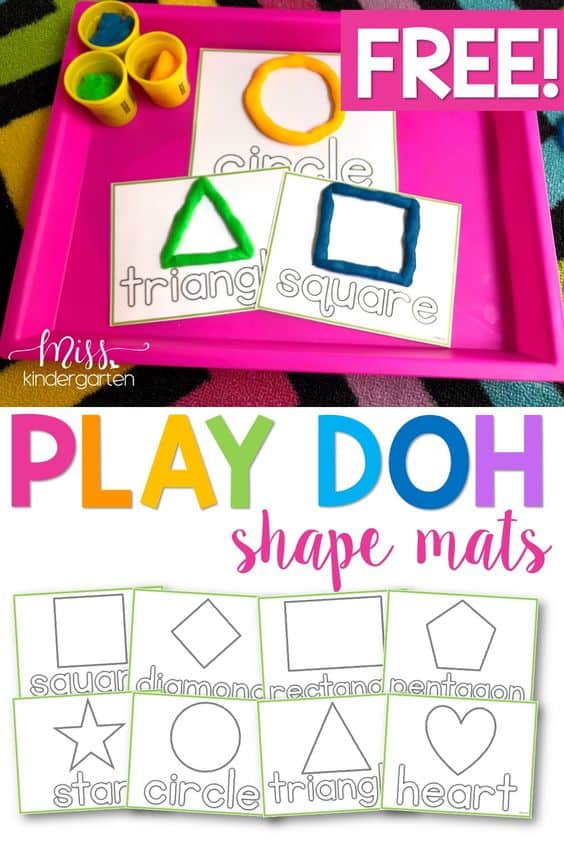 4. Play-Doh Counting Mats via Life Over CS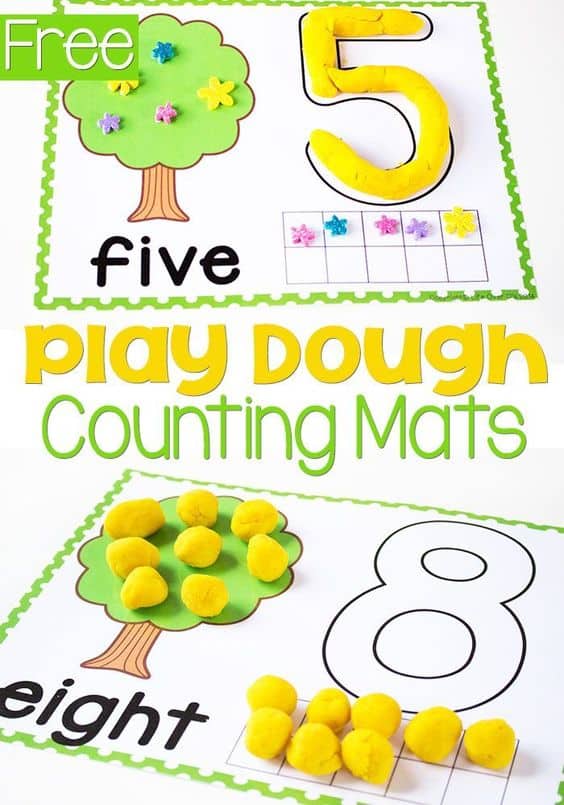 5. Lego Learning with Special Learning House
6 . Dirt Play-doh Sensory Writing Tray via Frugal Fun for Boys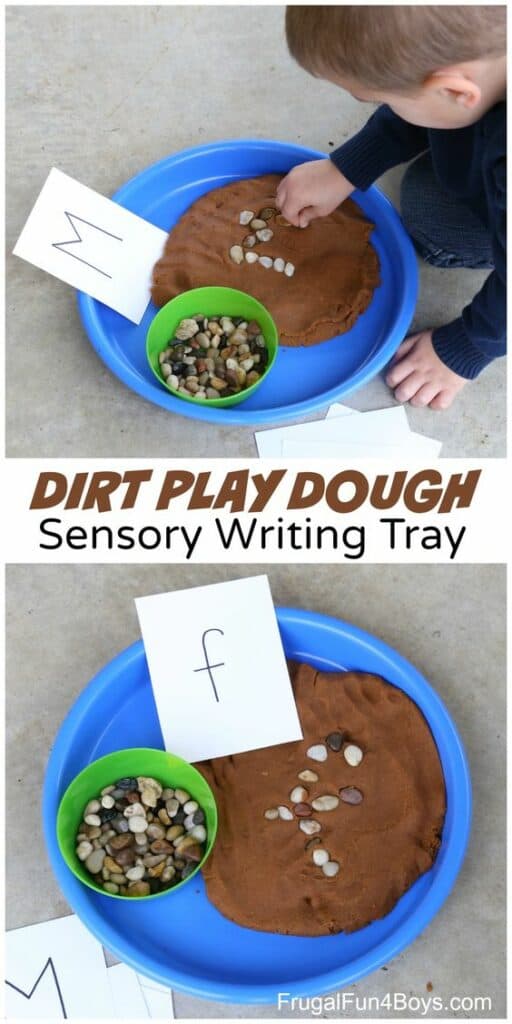 7. Learn To Count With Play-doh via Stay At Home Mom Survival Guide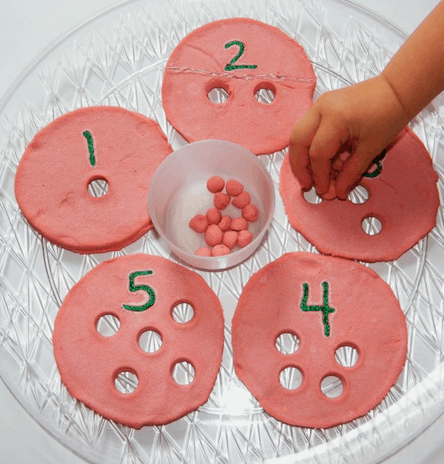 8. Color Matching Rainbow Caterpillar via Fantastic Fun and Learning
9. Preschool Emotions via We Are Teachers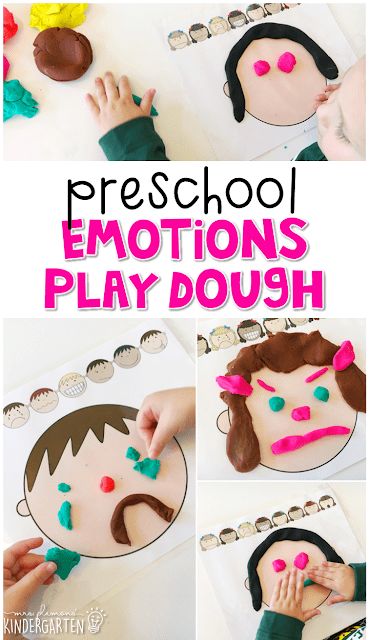 Want More Ideas? Check out this Awesome Video with Cool Kids DIYs
---
Play Dough is a favorite pass time for children that has provided literally decades of fun for all ages. Through the years many parents and even toy companies have come of with numerous ways to have fun with this awesome substance.
Have you explored dough activities with your toddler? If so let me know! I would love to see ideas and recipes in the COMMENT section below! I would love to hear from you!
Also, remember to sign up for your FREE weekly activities planner on the top or the right side of the page and check out my printables page!
I've been an activity mom for almost 9 years and have over 15 years of experience crafting, writing, and creating. My mission is to bring fun, balance and learning to your busy homes with activities, tips, inspiration, and organization!